Bathroom furniture: fronts, materials, colours and handles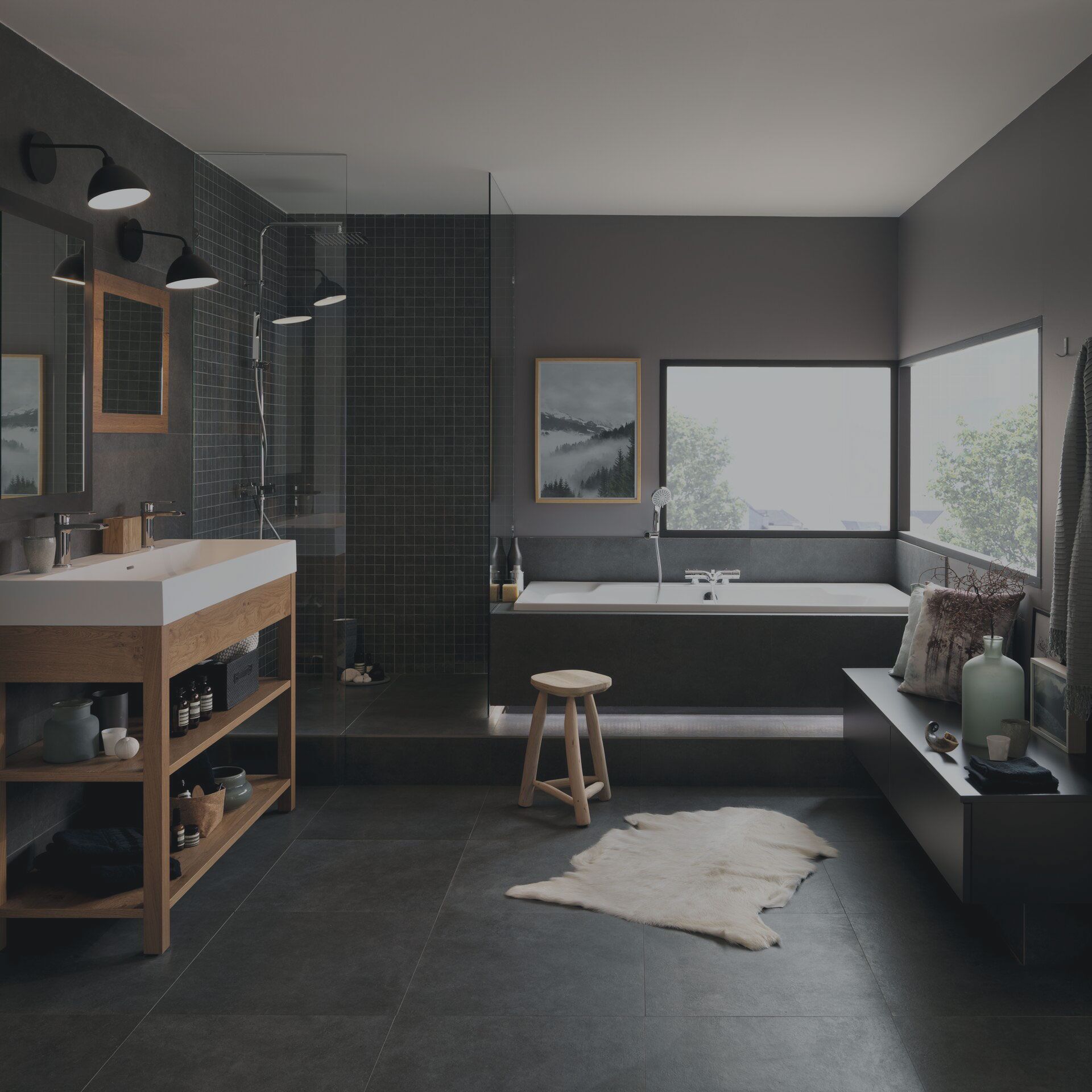 Discover our new palette of materials and colours to make your bathroom truly unique and customised: an infinite choice for a real bespoke bathroom!
The bathroom that suits you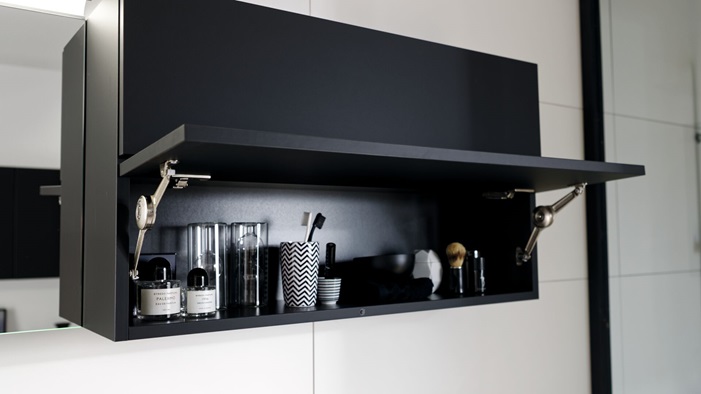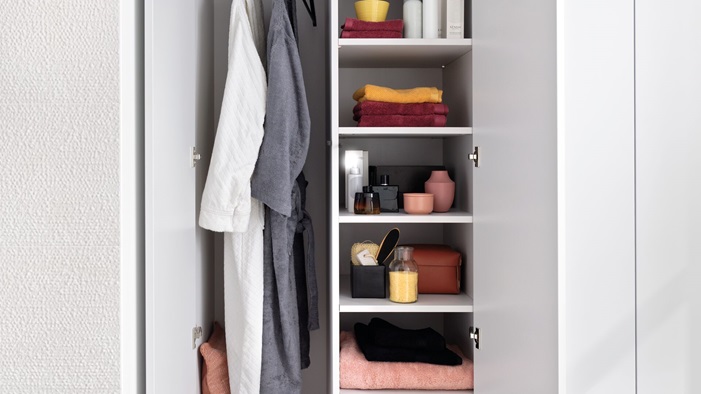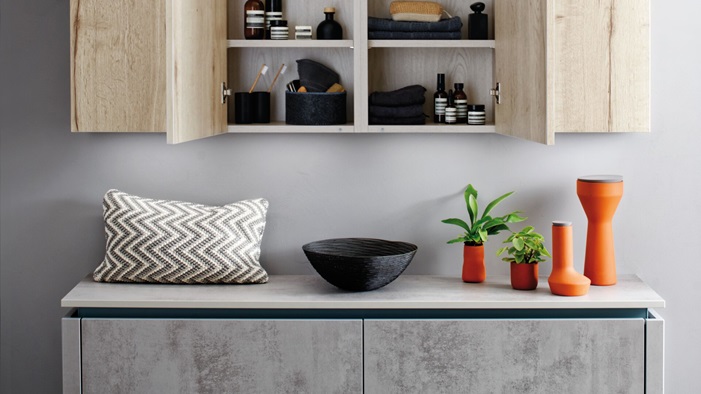 Customise your bathroom carcases: "Choose the interior colour of your units"
Choice: 24 carcase colours, with no additional cost! The interior of your units can match the colour of the fronts or you can dream up decorative contrasting effects.
Bathroom fronts and materials

New: Fronts with digital printing

Discover our new range of printed finishes!

Creativity, daring, originality? These are the words that describe our new ranges.
In cooperation with Studio 5•5, Schmidt is pleased to unveil its 4 fully exclusive finishes which will allow you to give your interior that personal touch in a totally original way.

Block, Casablanca, Jungle or Art Deco: use your imagination and create your project in just the way you want by subtly incorporating our finishes in your bathroom fronts! Here, the Jungle finish goes perfectly with the washbasin unit!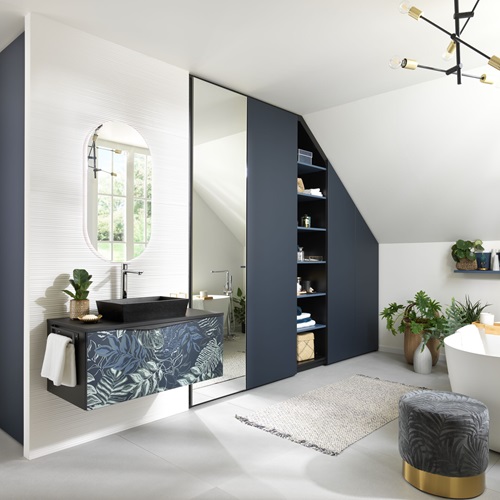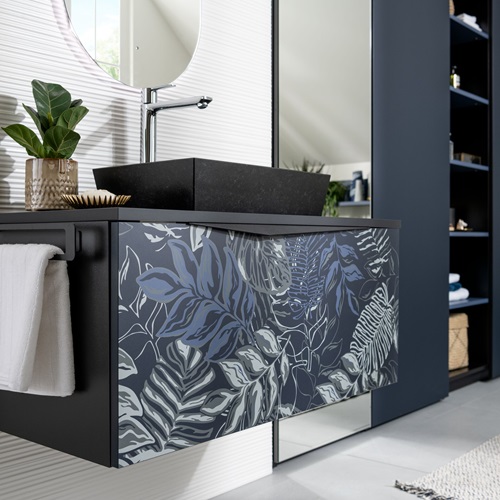 You hesitate about the choice of materials and colours?
Get inspired in store with our samples and take advantage of our experts' advice
Melamine resins for a perfect match
Very affordable, wide choice of colours:
Plain colours, very realistic wood finishes or concrete effect...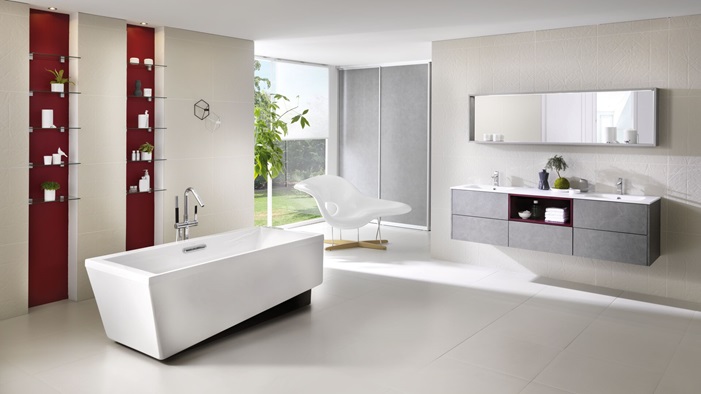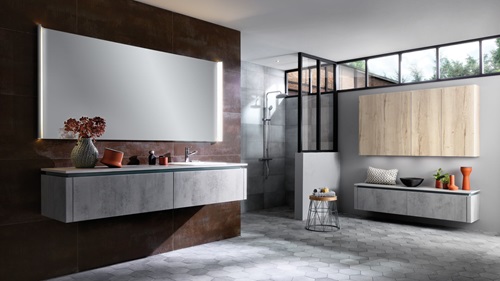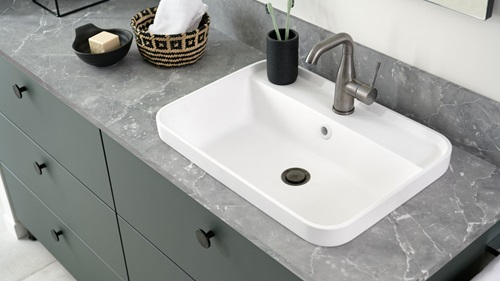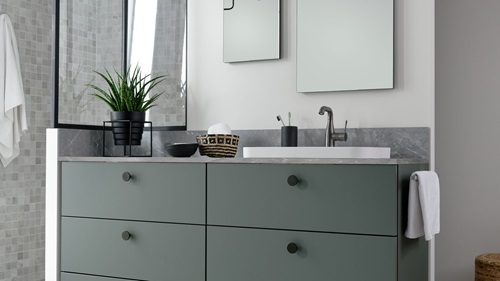 Modern wood : new in our bathroom collection!
Wood is a living, natural, noble and durable material. To highlight this natural material, we developed multiple finishes. The brushed finish highlights the grain of the wood completed by hand in our finish workshop.
Appreciate the natural relief of the material, a living material, with its texture… Close to 600 possible combinations in total!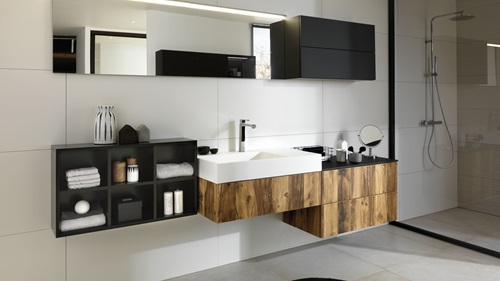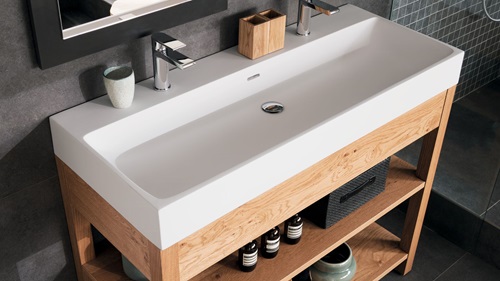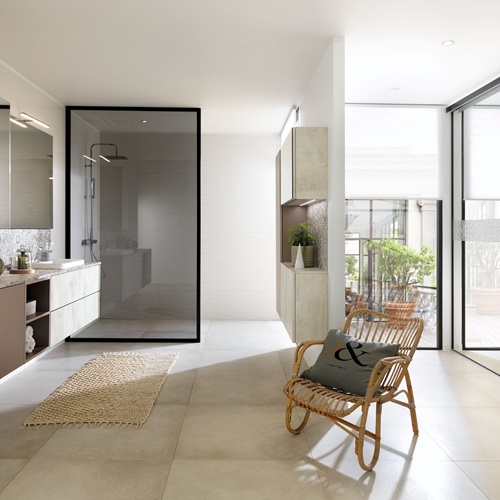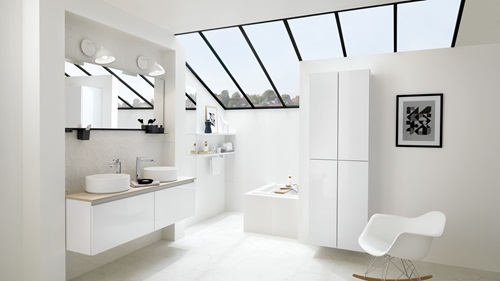 With a choice of over 50 handles and knobs, you can play with the design, juggle styles and colours to customise your bathroom to your taste.
Discover our catalogue of handles to customise your bathroom.
Ergonomics and style
Bespoke bathroom furniture can go as far as bespoke handles : our storage solutions are functional, practical and ergonomic, to the nearest millimetre.
Take a look at all the details of our new bath collection.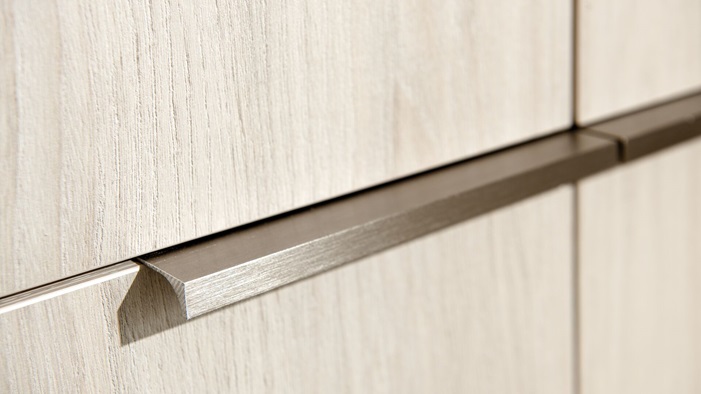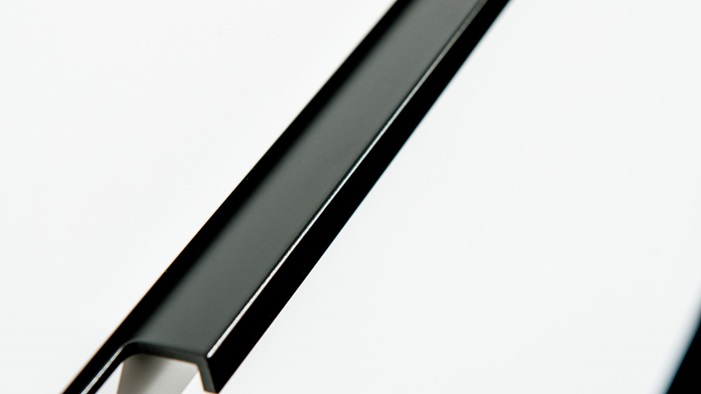 Eolis: streamlined design for a bespoke bathroom
At the heart of current trends, handleless units! (Neutral or colourful, as you wish.) Eolis units open thanks to a hand grip profile at the back of the front, available in over 25 colours. What a classy way to chear up your bathroom.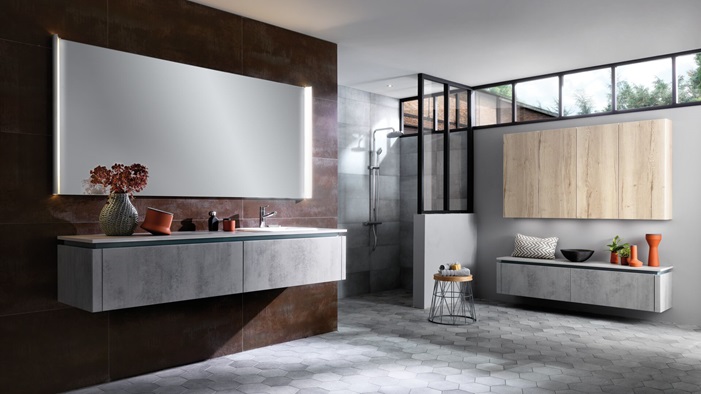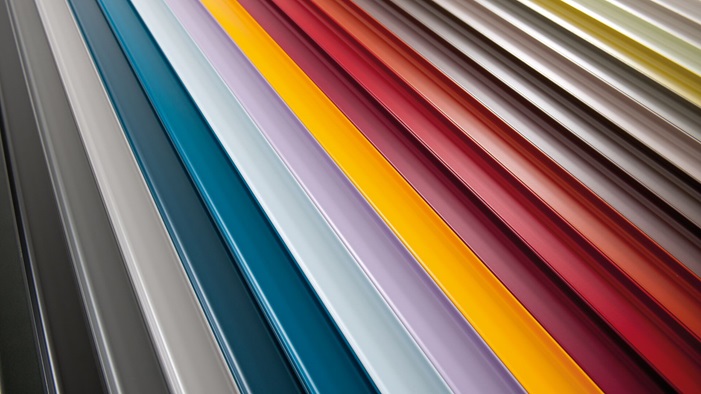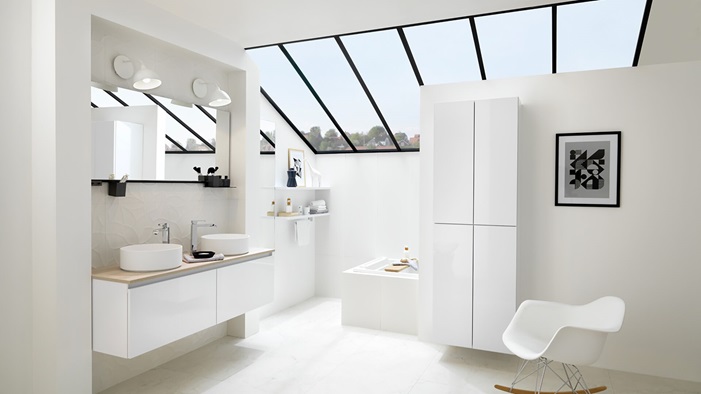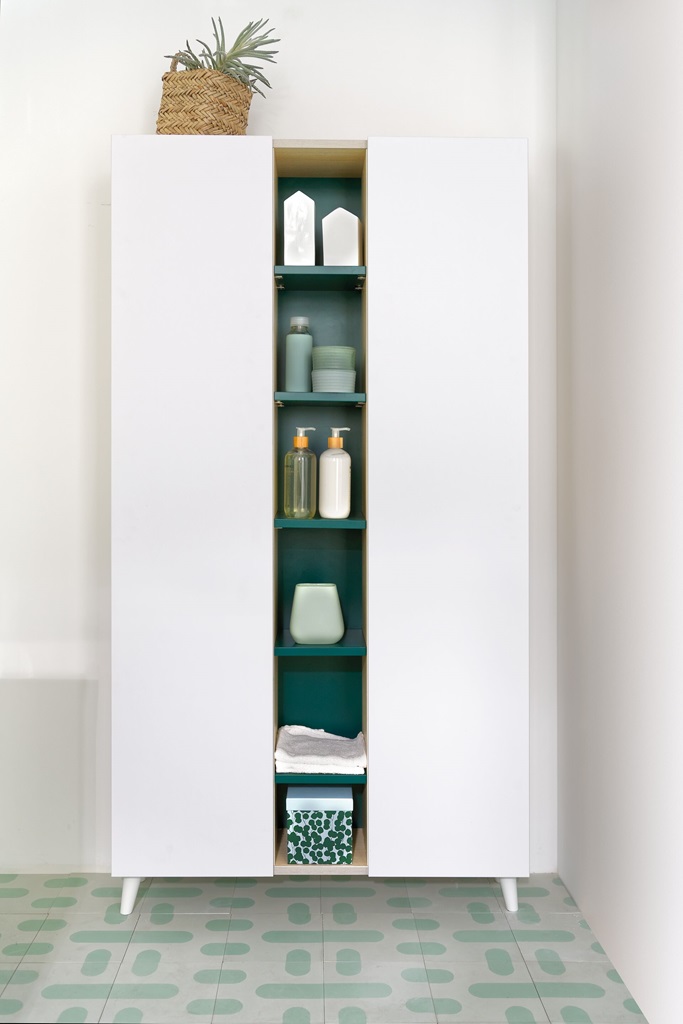 Opening with simple push of the finger thanks to Touch Latch
No need for handles any longer when all you have to do is push the door for it to open! Practical when your right hand is holding your toothbrush and the left one your toothpaste. Perfect to transform a wall into a discreet mini cabinet.