Bespoke bathroom... whatever the dimension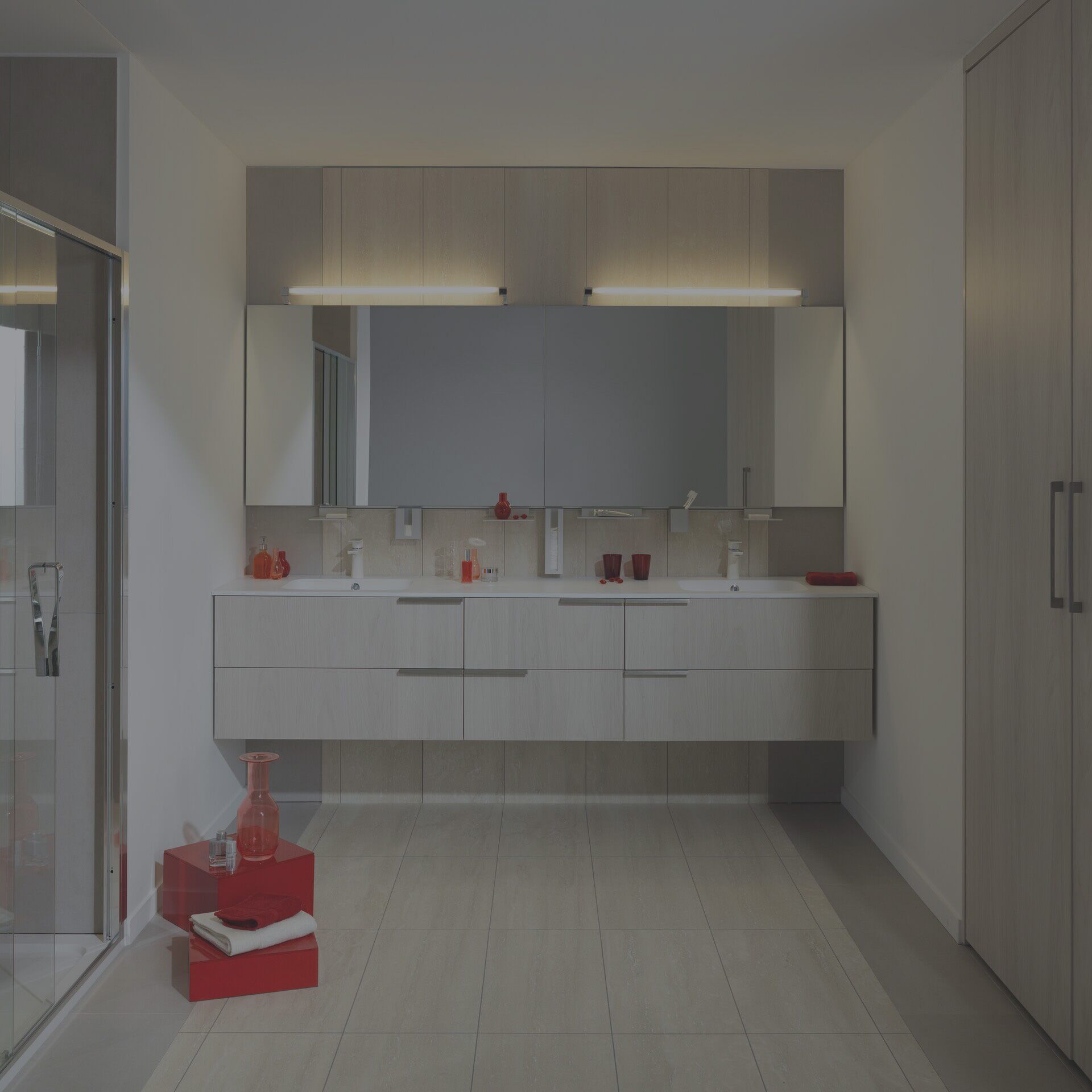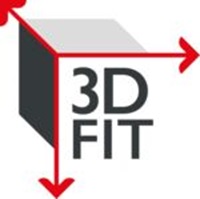 With 3D Fit, Schmidt has put its philosophy of made-to-measure into practice by offering you customisable solutions for every room in the home. Customisation now covers every aspect of design: dimensions, aesthetics and functions. It's a unique concept that makes almost anything possible for your new bespoke kitchen. Your space is optimised and the range of colours and finishes is limitless!
Truly bespoke in your bathroom: the solution… at no extra cost.
With Schmidt, you no longer have to wonder which model might work in your new bathroom but can instead focus on the bathroom of your dreams and we will do the rest. This is our exclusive offering: at Schmidt, nothing is made in advance, every order is manufactured in our factories in France and Germany down to the nearest millimetre... and for not a penny more since Schmidt believes that truly made-to-measure is no longer a luxury!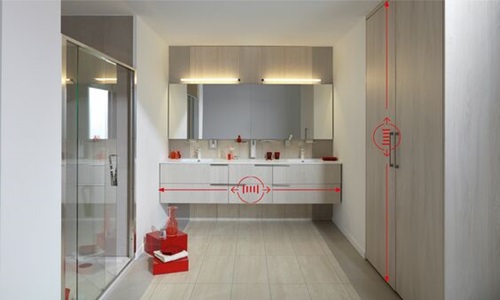 Not easy fitting a bathroom between the two walls in this narrow room. Every millimetre must be used - from the floor to the ceiling and from one wall to the other. Drawers that are exactly 67 cm wide? No problem – and no extra cost*. Your designer will take account of all the specifics of your room to create your solution and generate a 3D plan of your future bathroom. Satisfied? Then the designer hands over to our factories in France and Germany, which manufacture and assemble perfectly fitting units in your image.
* On complementary units, variable washbasin units, etc.
Optimize your bathroom storage !
Bespoke drawers with glass side as standard allow storage to be optimised. Our units fit perfectly between your walls and from floor to ceiling.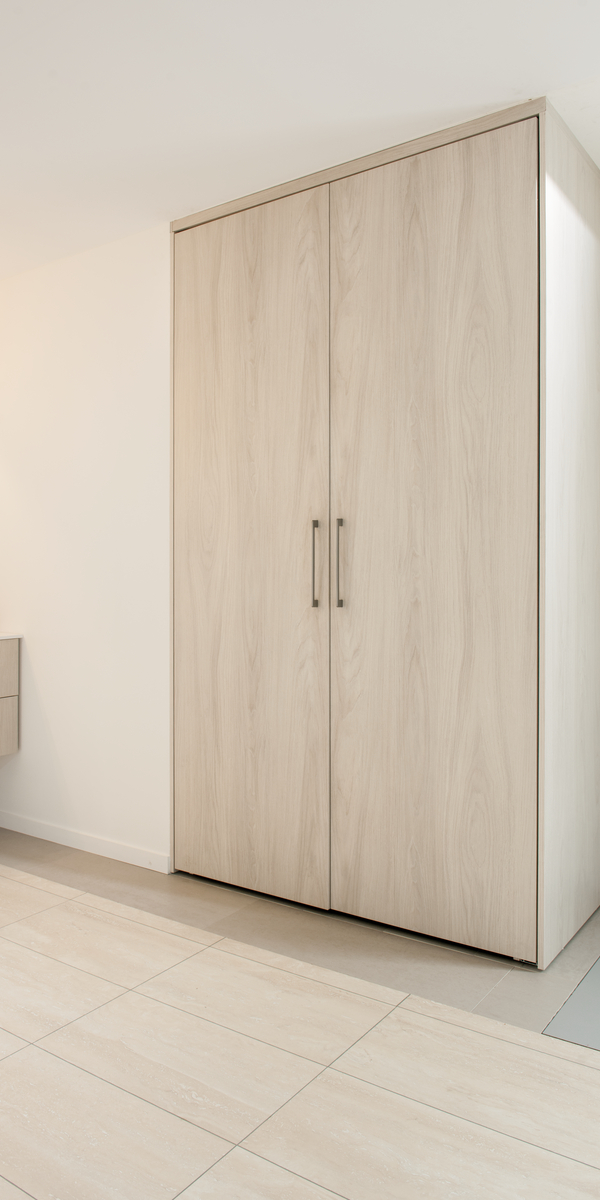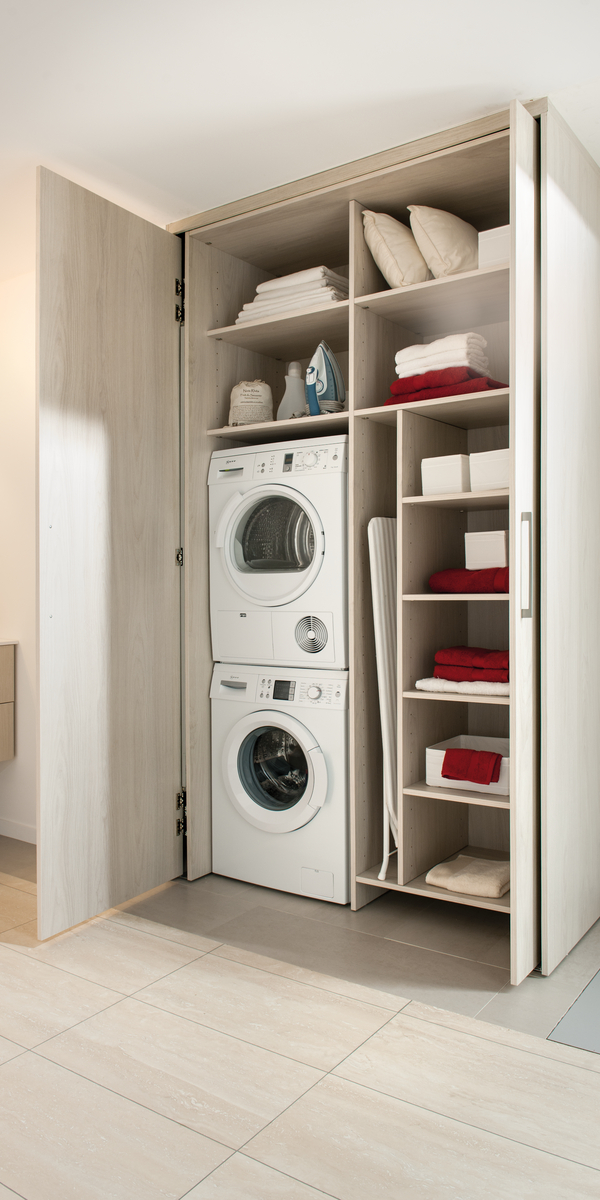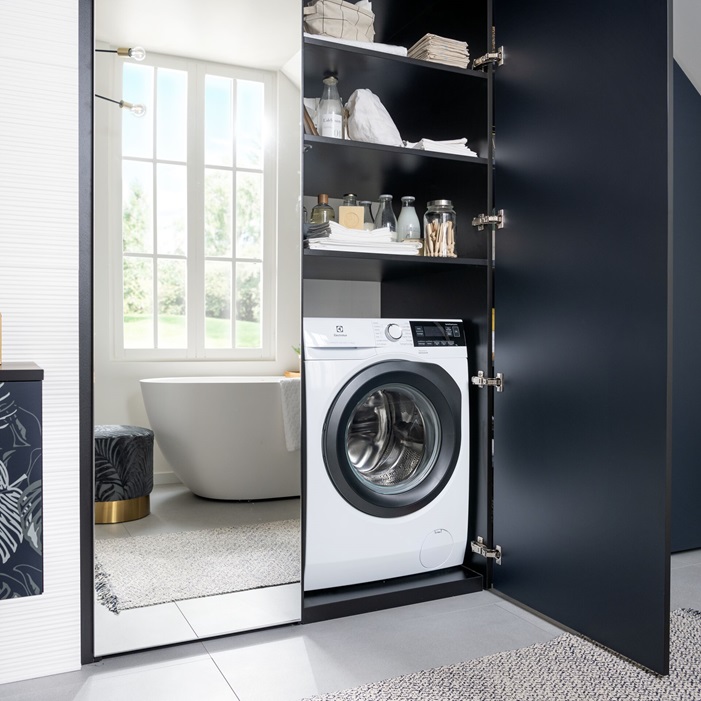 Do you need advice on how to design your space?
Meet our experts and discover our tips in shop
Washbasin units down to the nearest millimetre: an exclusive Schmidt solution
With bespoke washbasin units* combined with variable worktops and basins that are freely positioned according to your wishes, your bathroom ensemble adapts perfectly to the configuration of your room and allows you to optimise your space.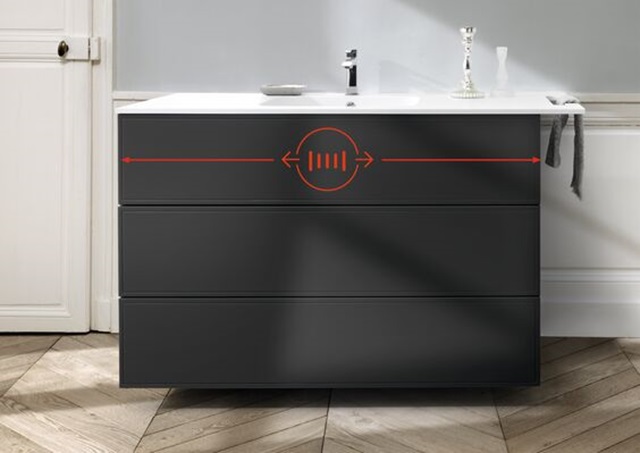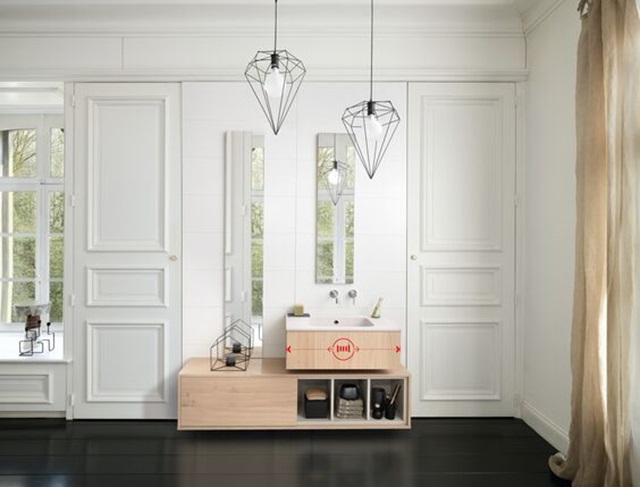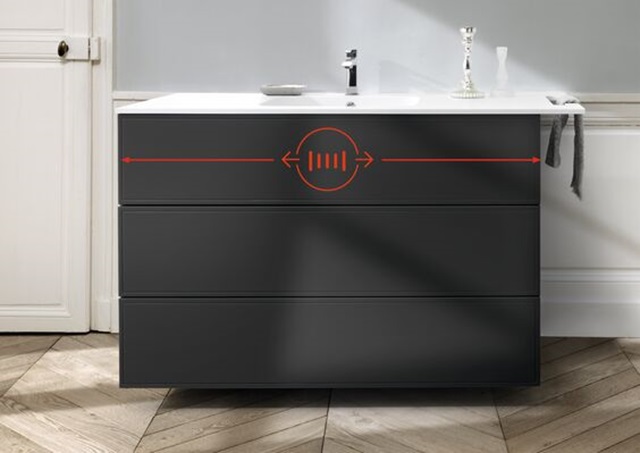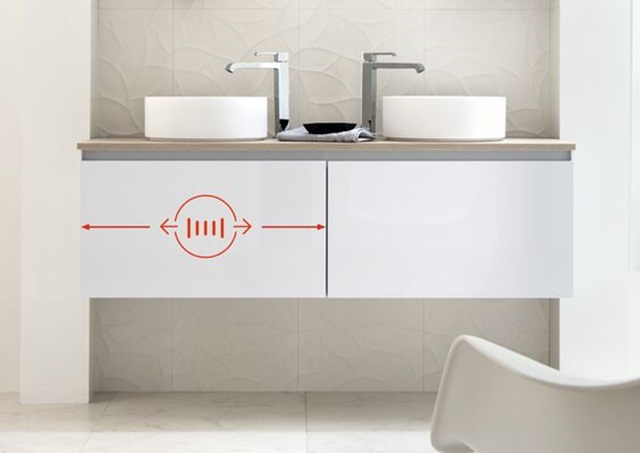 An original solution: bespoke worktops with towel-holder cut-out.
Here's an innovative solution for all those seeking a refined style, designer materials and easy maintenance. Our Cristalplant© bespoke worktops adapt to the width and allow you to choose the number of towel holders and their position.