Bespoke bathroom worktops and basins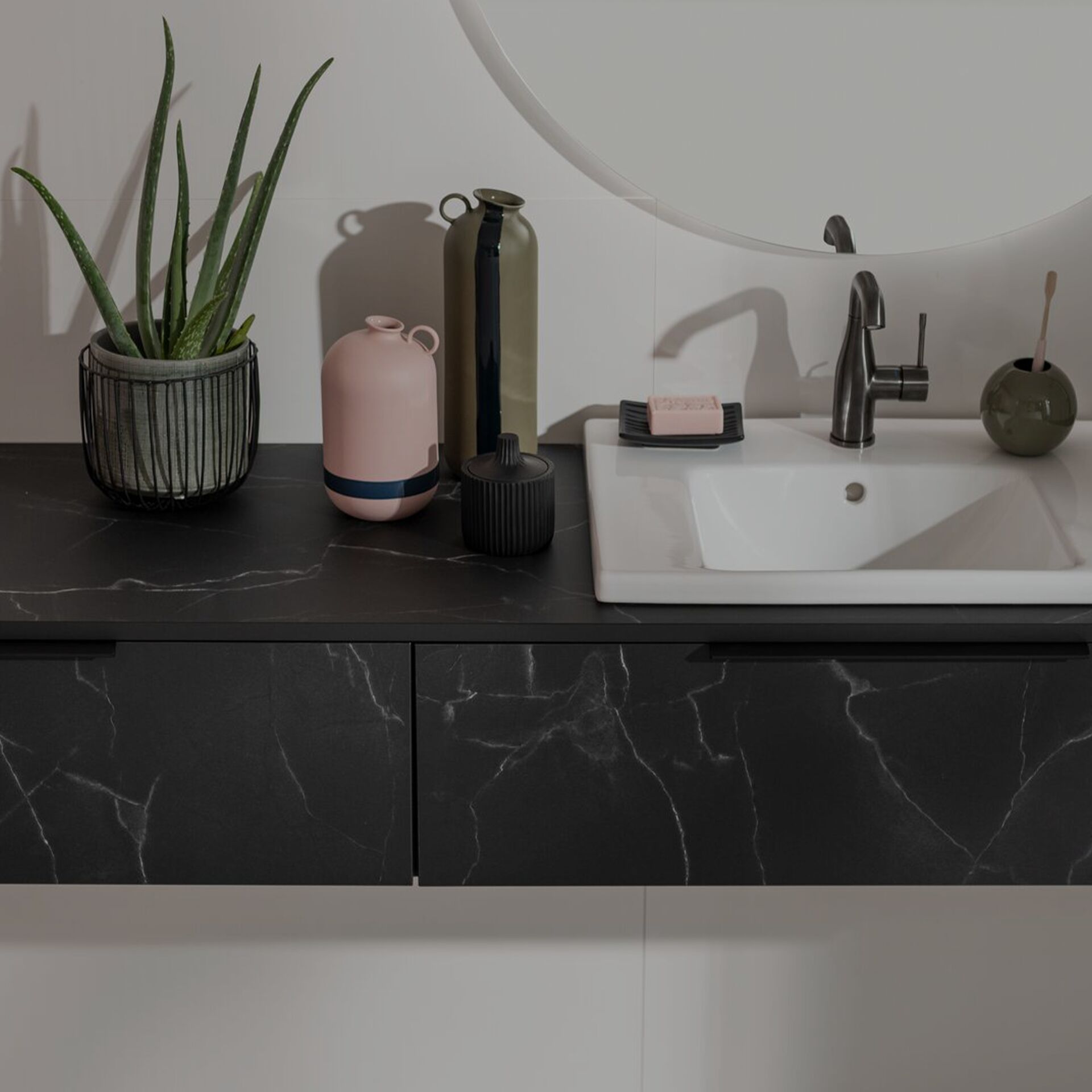 Here at Schmidt, we understand that your bathroom must be unique, private, personal and easy to use

Everything begins by selecting the right unit height. From a simple row of 26 cm-high storage units for a streamlined look to a maximum of 78 cm for organising and tidying away everything, our collections are now available in five different heights: 26, 39, 41, 52 and 78 cm.
After listening to our customers, we have created a new height of 39 cm, which creates beautifully aligned designs and adds to the often limited space available in bathrooms. It goes without saying that the attention to detail is nothing less than perfect.
What about the width? No need to worry, since everything is possible down to the nearest millimetre. Real bespoke solutions in widths from 600 to 1,200 mm.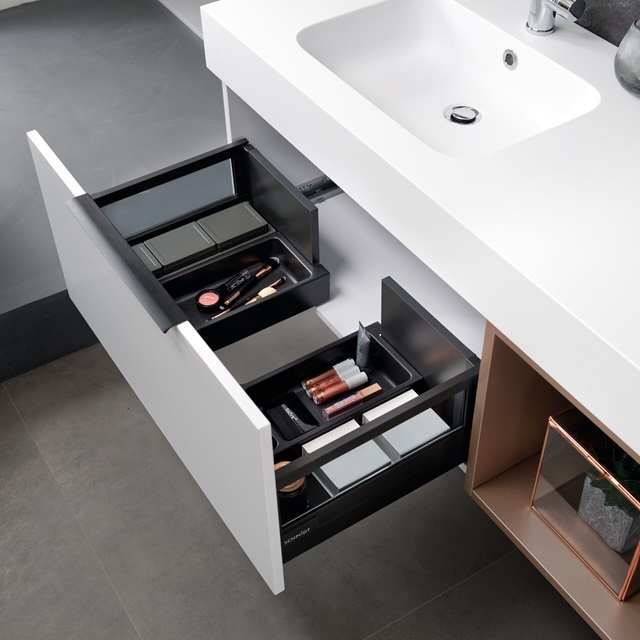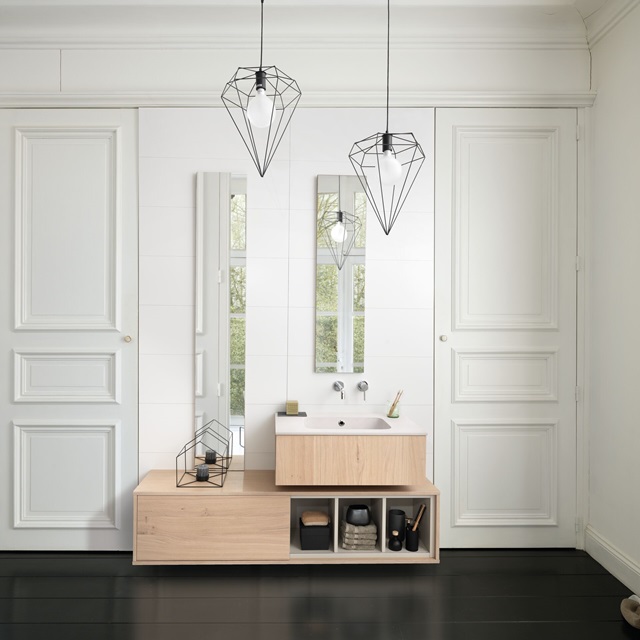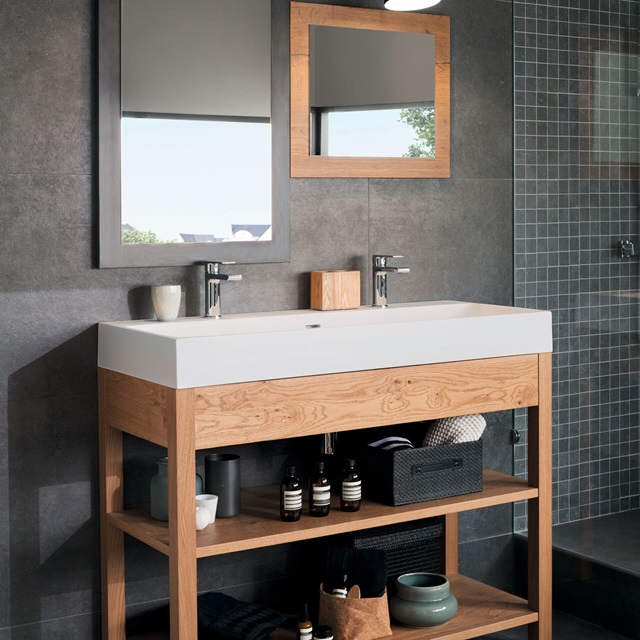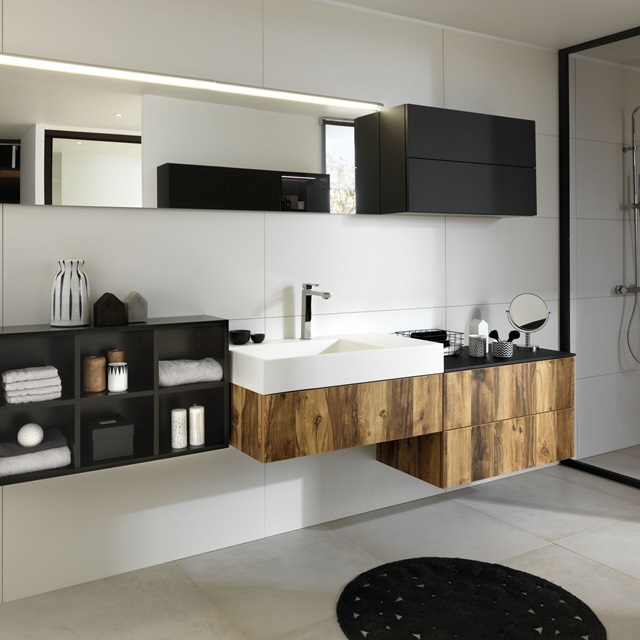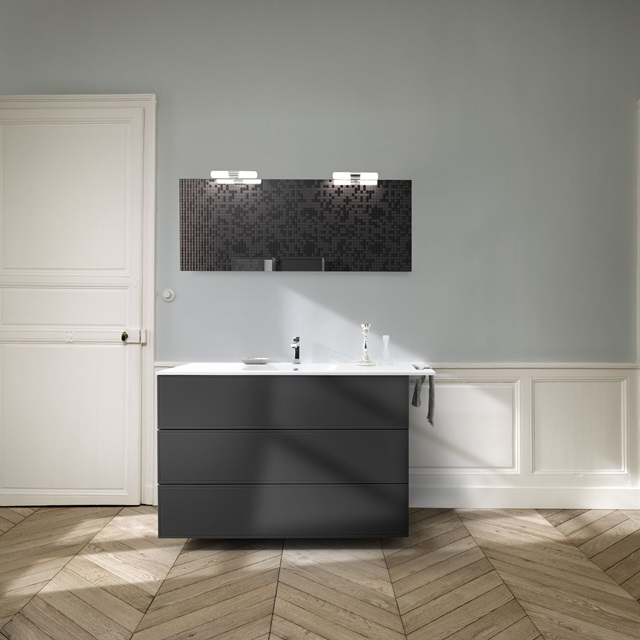 Worktops have become a key part of the bathroom and the sign of a successful haven of well-being. Which is why it is important to choose a material that meets you expectations. Schmidt offers a broad selection of materials and colours that can be adjusted to make your wishes come true.
Bathroom laminate worktops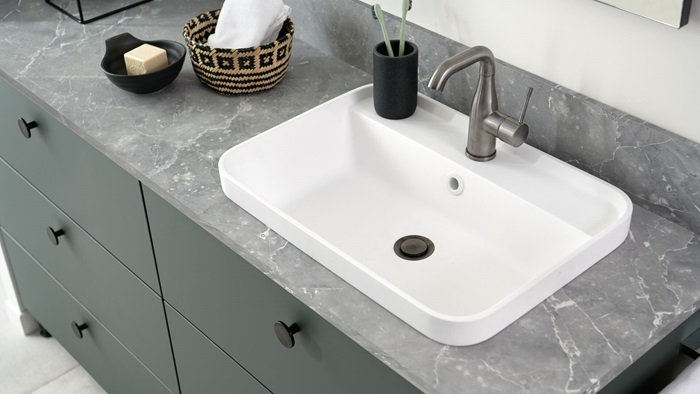 You hesitate about the choice of materials and colours?
Get inspired in store with our samples and take advantage of our experts' advice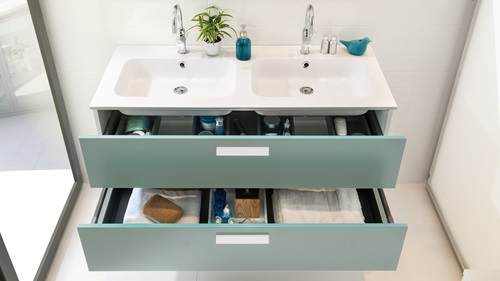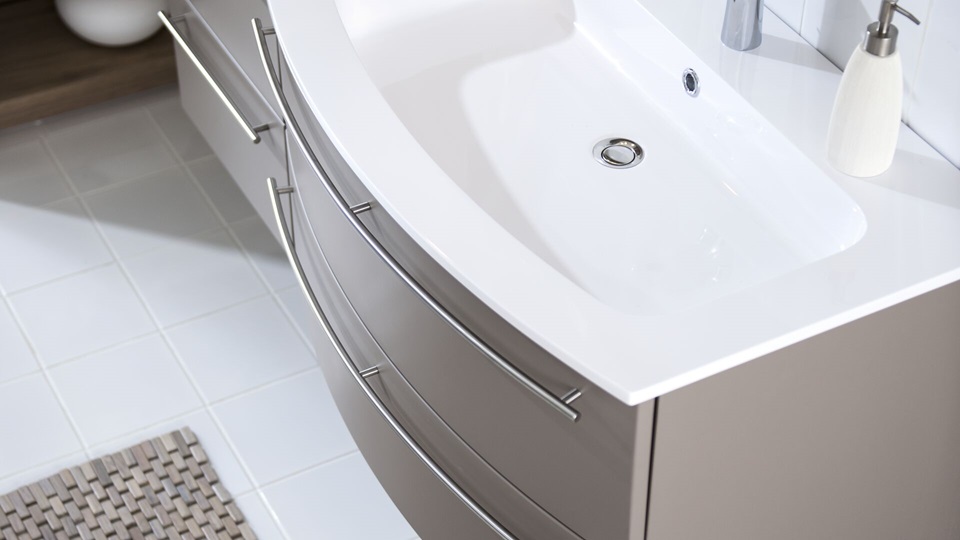 Made of attractive synthetic resin, these worktops boast a designer finish at an unbeatable price for flawless quality. The built-in basin makes for a sleek design.

Also available in a curved version to play on the feminine shapes and lines.

Available in fixed widths from 60 cm to 120 cm to finish all volumes, or in variable widths from 60 cm to 270 cm.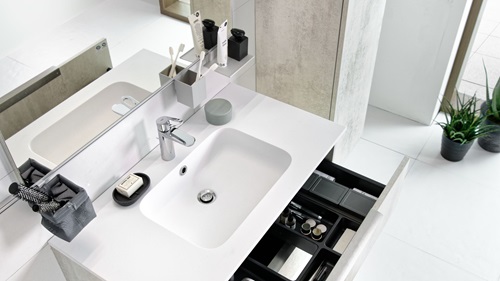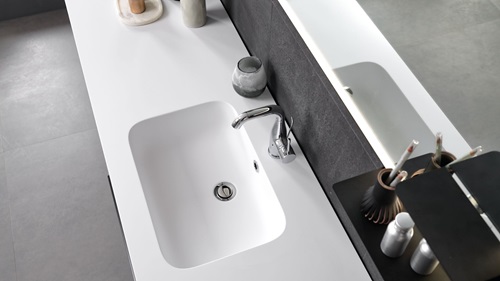 Cristalplant® is the ideal combination of technology and design. 50 % pure natural minerals, 50 % organic polyester resin. The matt finish is so soft to the touch that you will spend hours in your bathroom.

Variable to the nearest millimetre, with a single basin (widths 60cm, 80cm, 90cm and 120cm) or double basin (widths 120cm and 160cm), Cristalplant lends itself to any project.
Play on the materials:
Clear glass, matt or brilliant synthetic resin, ceramic, granite… look at them, caress them, compare them in your showroom - just for you, we have preselected the most beautiful materials that offer plenty of practicality.
Watch out for love at first sight!