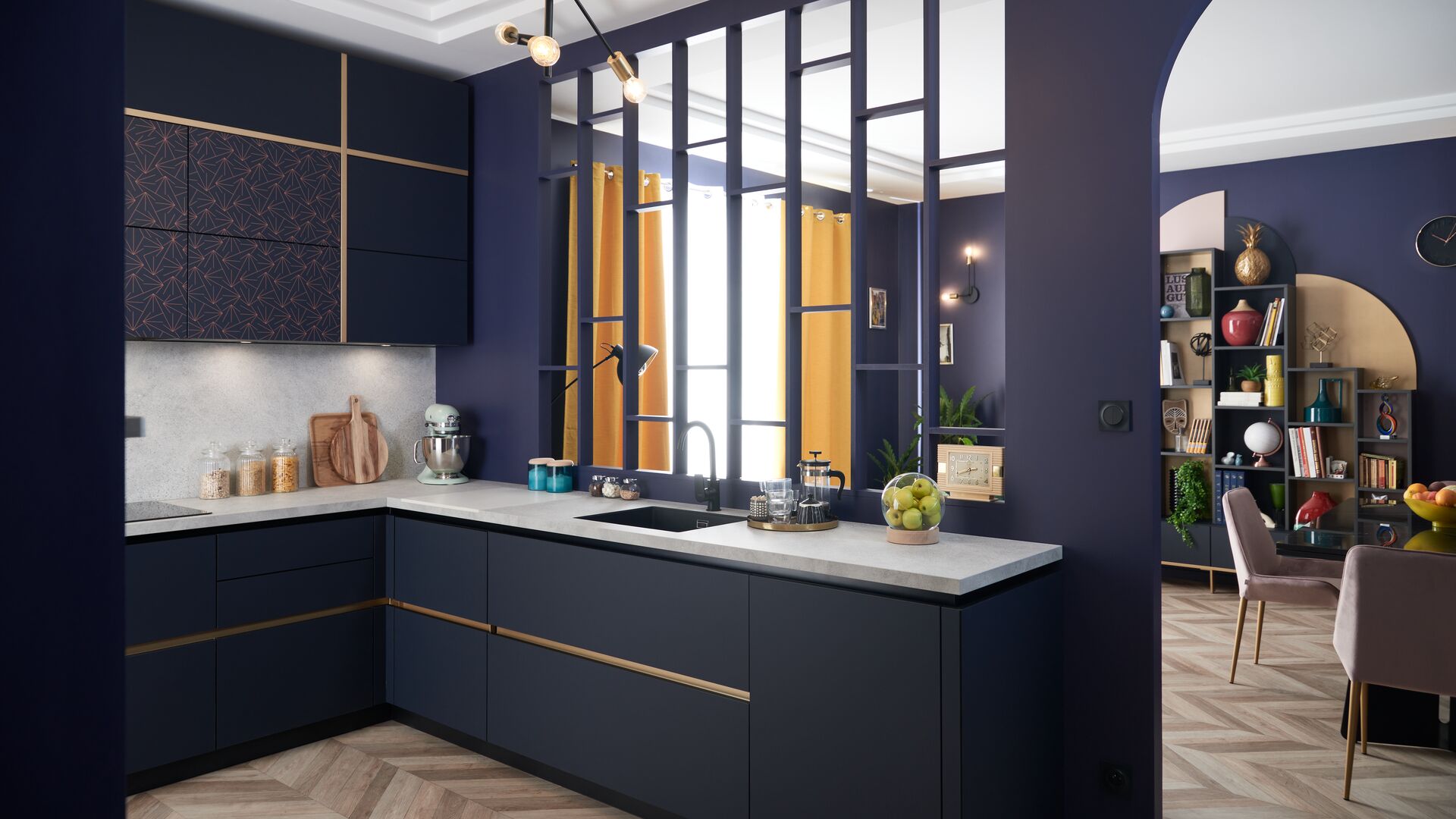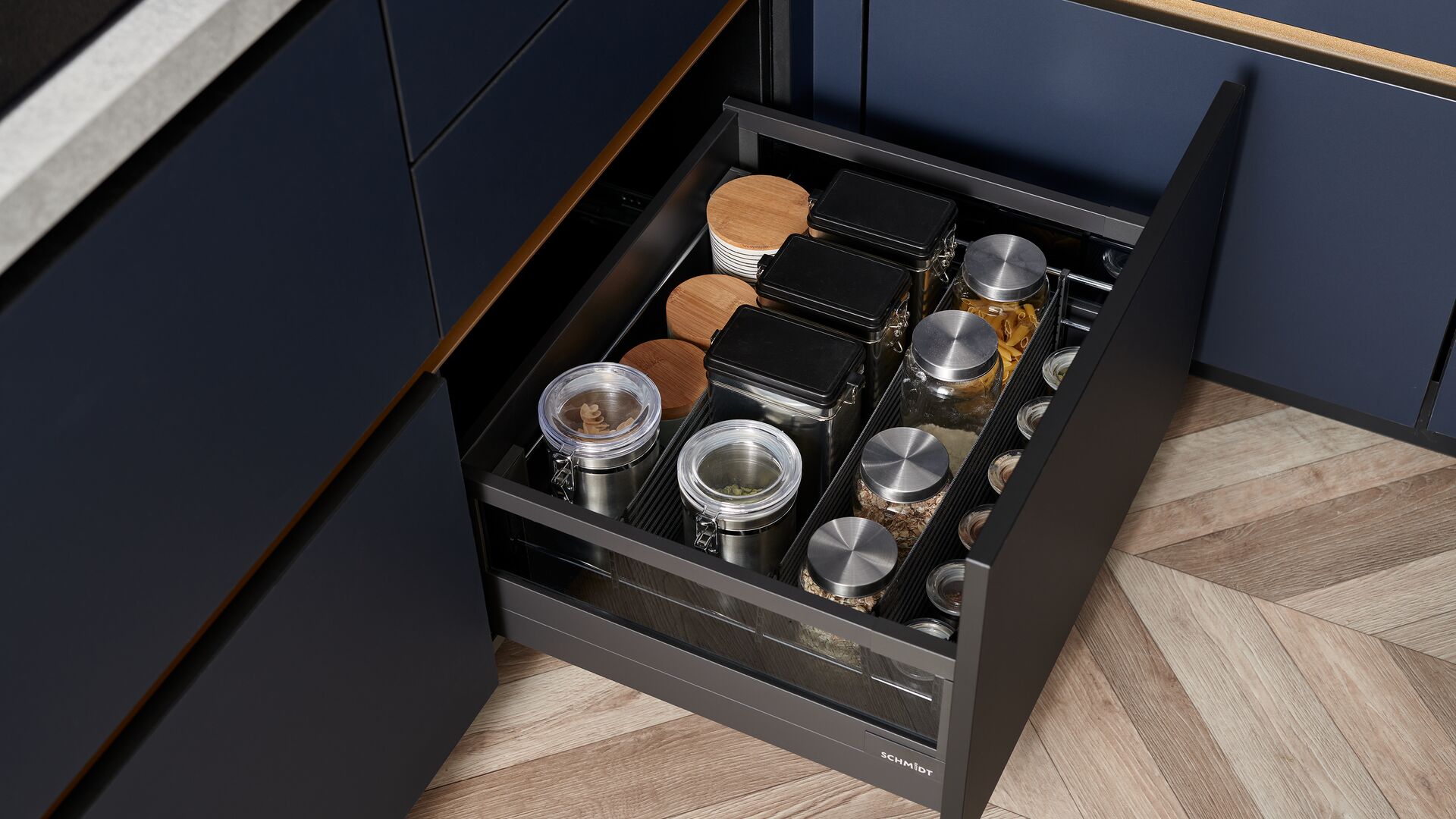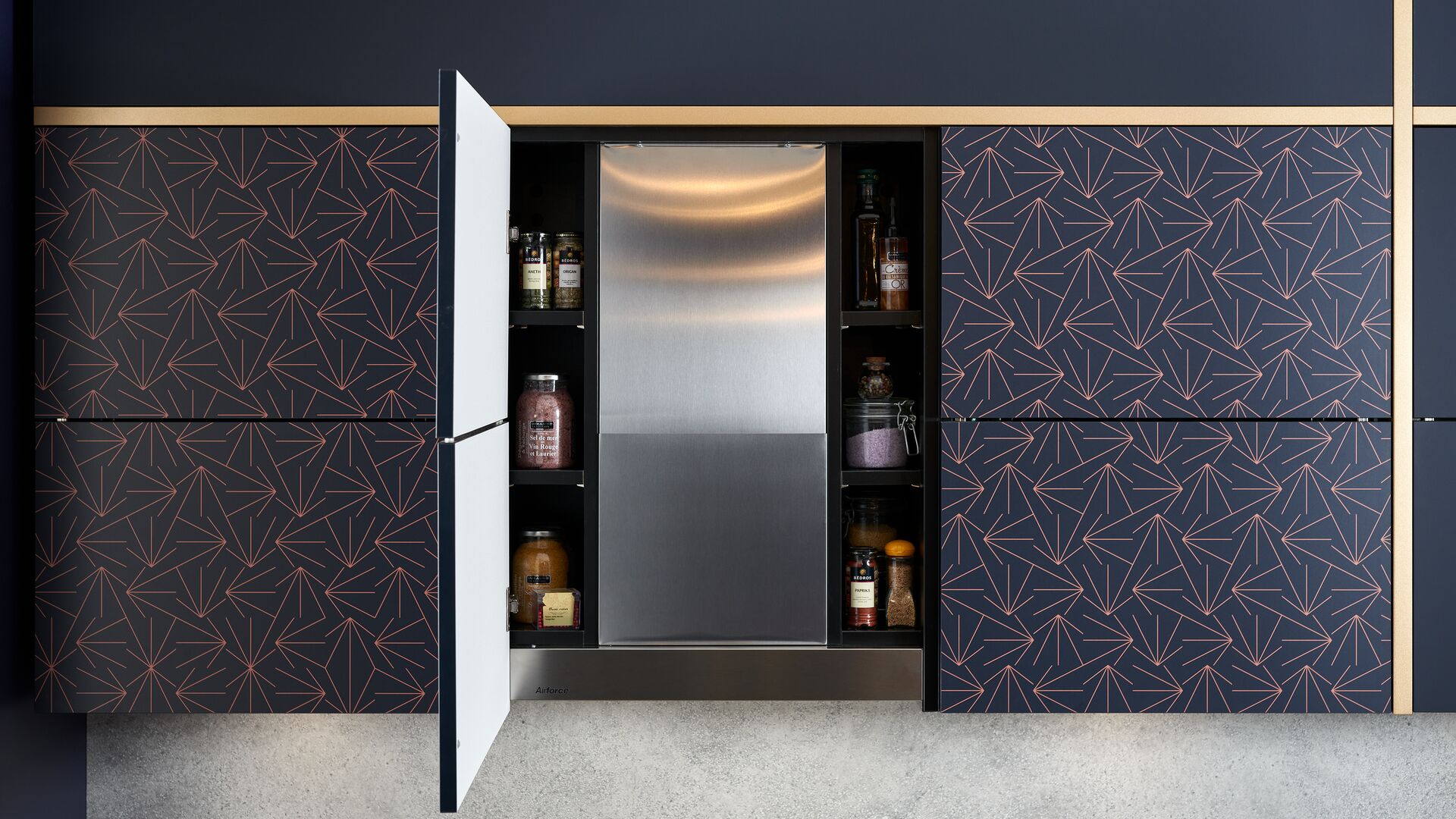 New
Art Deco-style blue and golden kitchen
Pictural
Collection Designer Line
Ellie and Alex, both in their forties and happy with their lives, wanted to find a kitchen that combined their two abiding passions - Art Deco and good food. It didn't take long for them to fall under the spell of this blue and gold open-plan kitchen. The practical, functional L-shaped design was what clinched the deal for this couple, who just loves entertaining friends to dinner. Madam - who just happens to be an interior decorator - particularly liked the elegant printed doors, while Sir never tires of opening the spice-cupboard door in his quest for inspiration for another new culinary creation!
Customise your kitchen in 3D
Do you want to start your kitchen project? Discover our online 3D planner and test yourself the many customisation options available. A wide selection of layouts, furniture colours and worktops are at your disposal. You can even match the colour of your walls and floors easily!
Zoom on this blue and golden kitchen