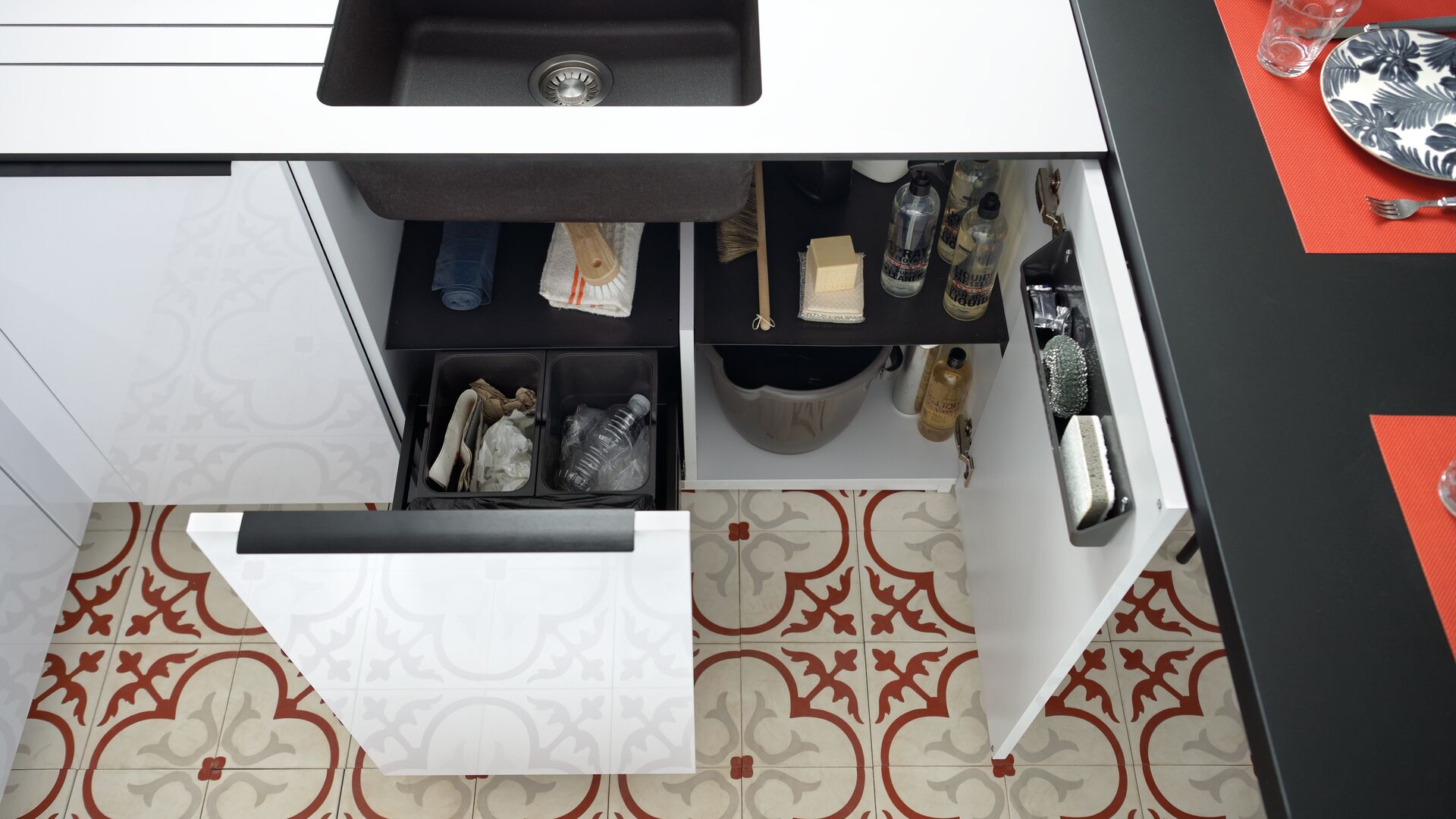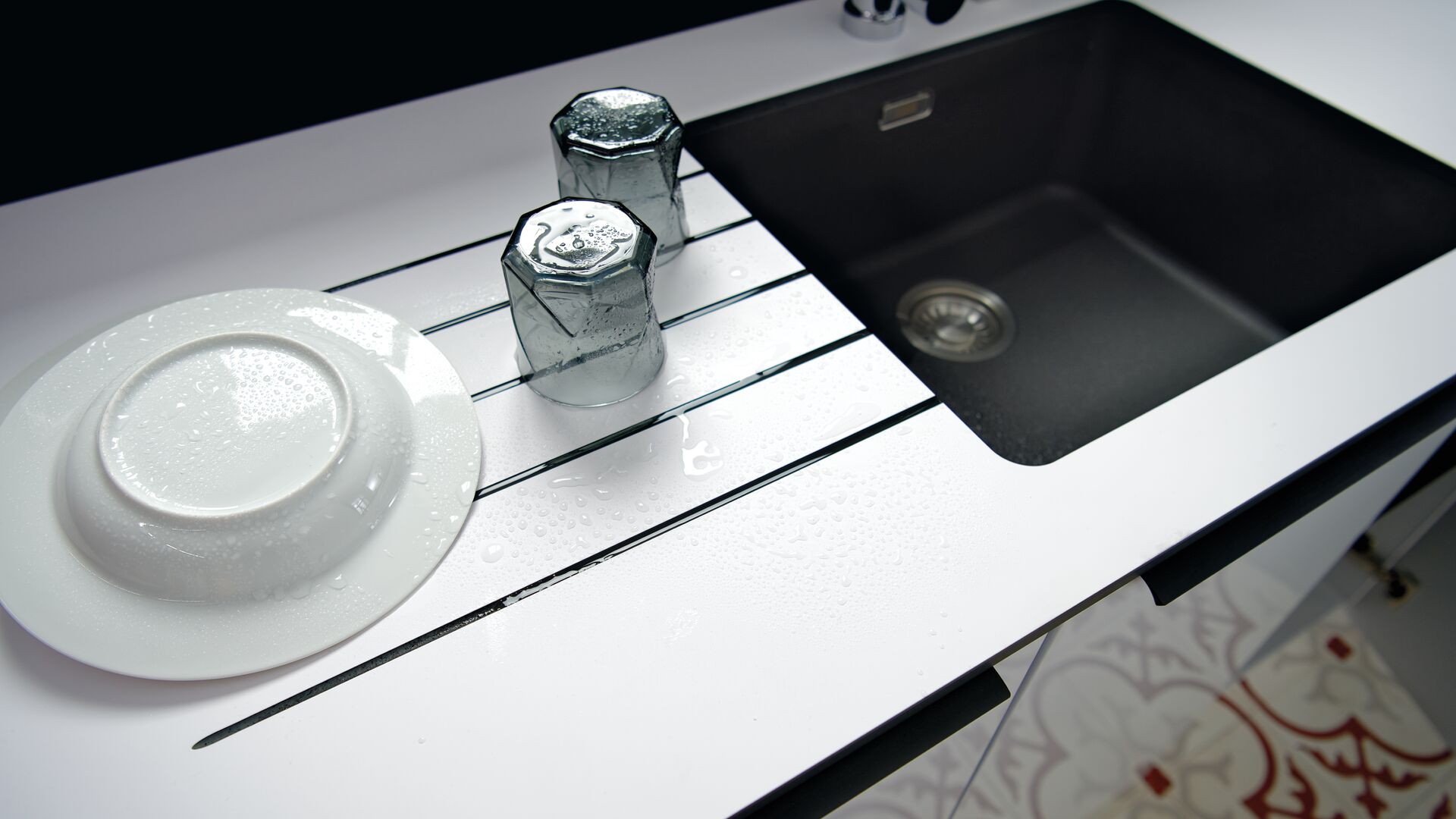 Small fitted kitchen
Like a Grown-Up
Collection Designer Line
This small kitchen is living proof that size doesn't matter when it comes to class! Mathilde and her Schmidt adviser skillfully produced a smart kitchen design combining style (the black and white look) with lots of storage space. The sleek practical touch : a high dining table with ultra-matt Nano Black worktop. It may have been time-consuming to measure, design and create a 3D representation of this clever project with millimetre accuracy, but just count the number of storage units available with this cupboards and drawers!
Customise your kitchen in 3D
Do you want to start your kitchen project? Discover our online 3D planner and test yourself the many customisation options available. A wide selection of layouts, furniture colours and worktops are at your disposal. You can even match the colour of your walls and floors easily!
Zoom on this small kitchen