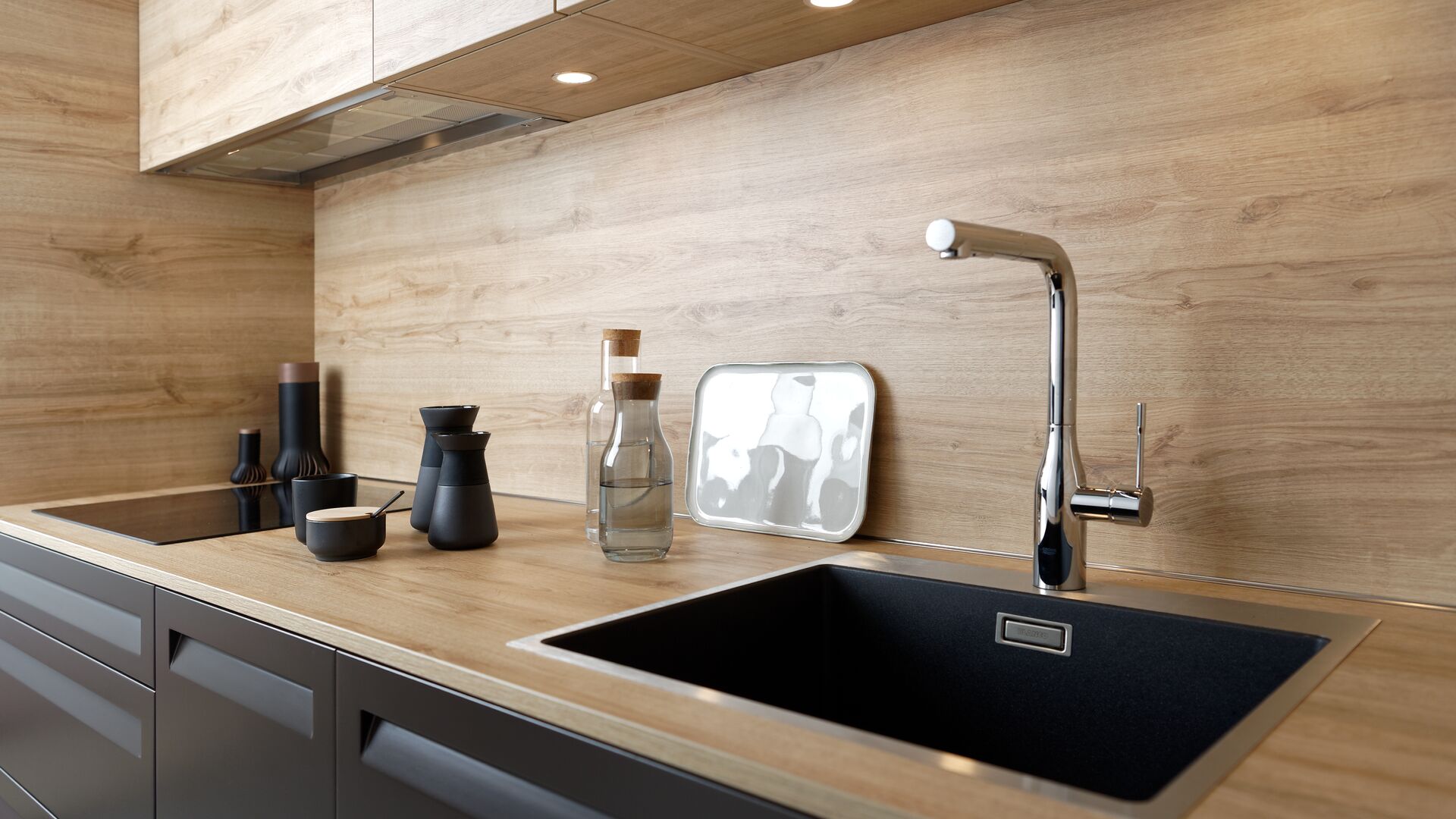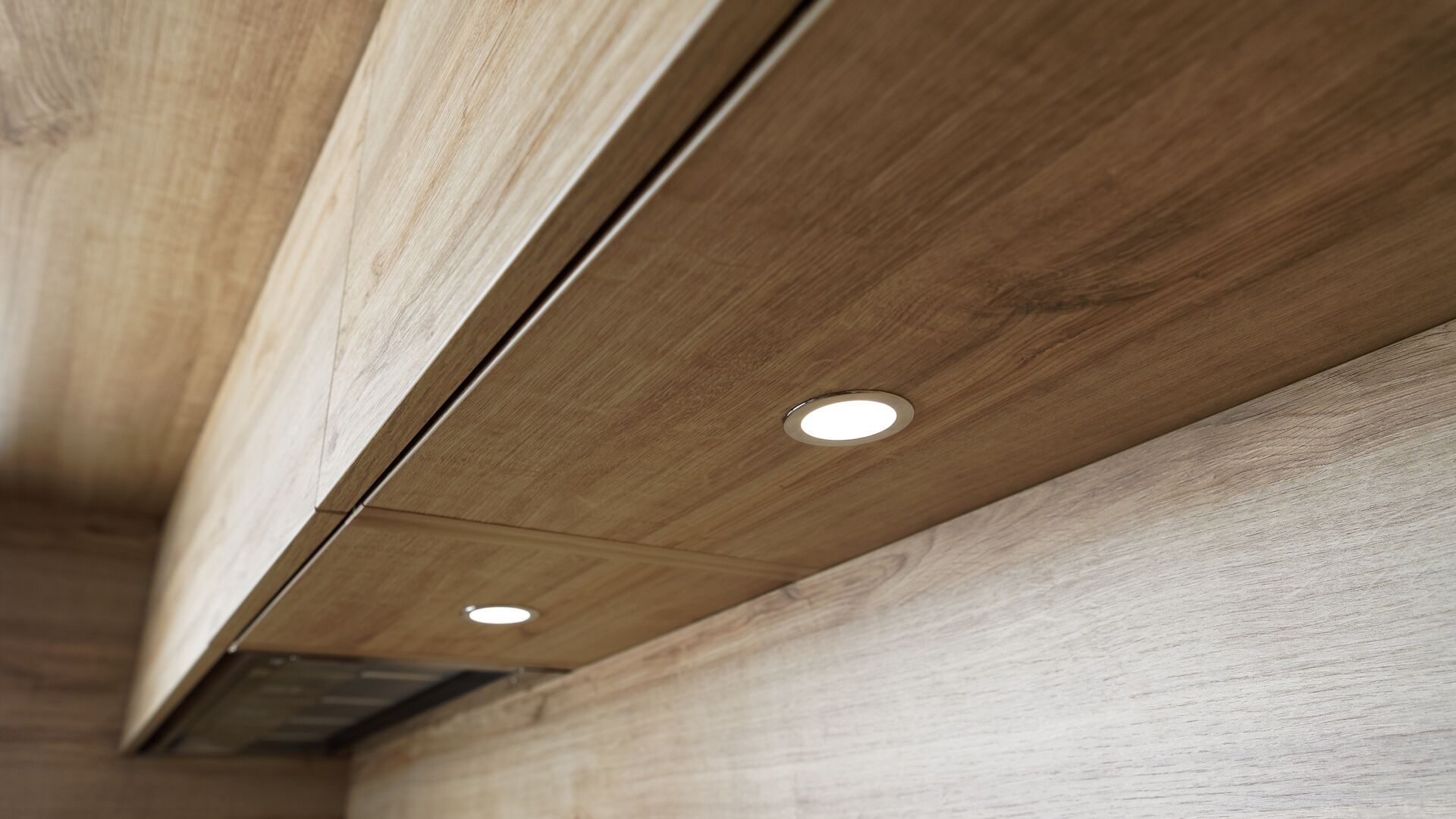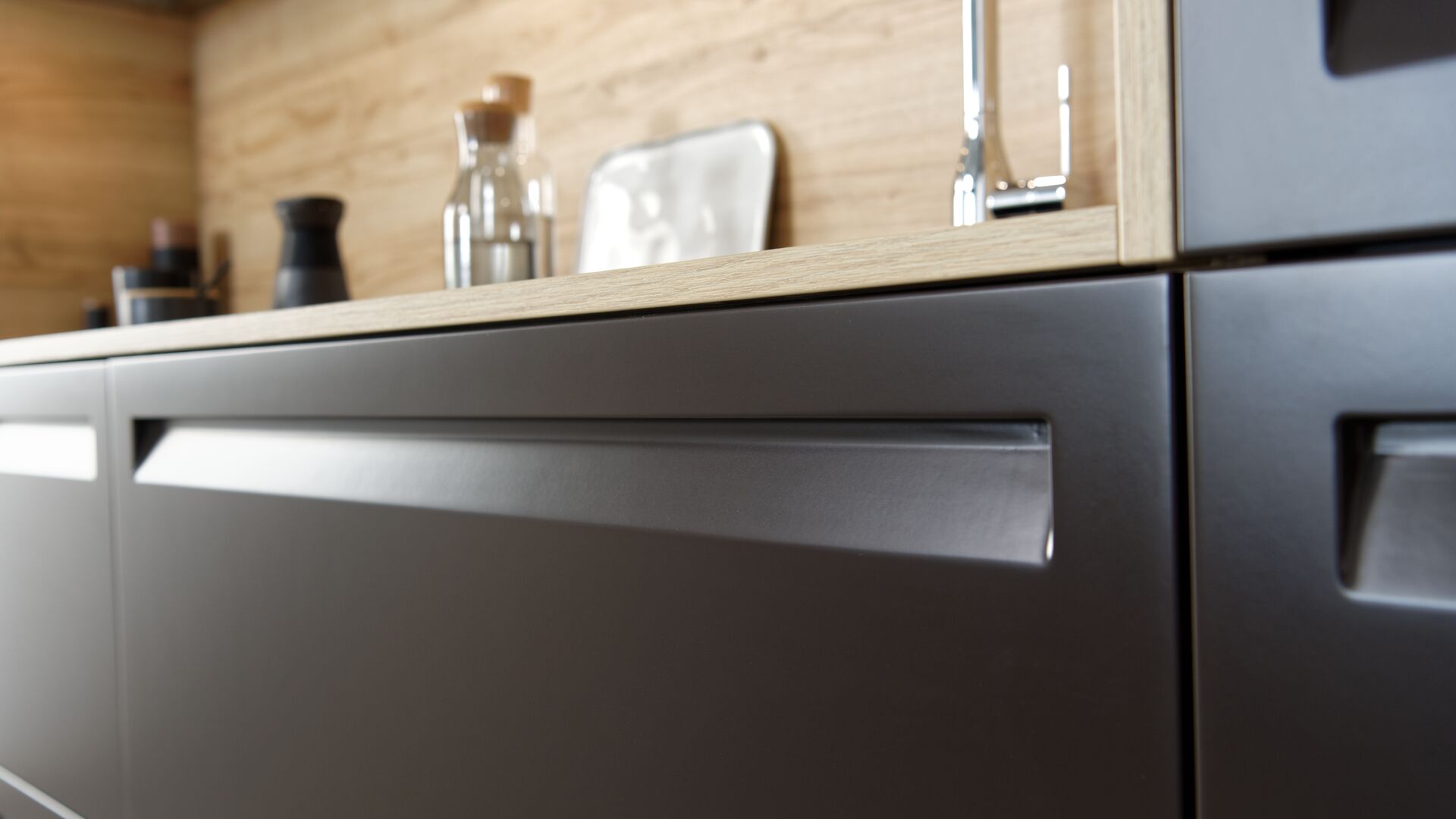 German fitted kitchen
Mix & Play
Collection Elegance
A kitchen... and a bookcase... and what about a DJ mixing desk as well? Music-mad Alex wanted it all for his built-in kitchen, with a design to reflect his distinctive personality. Alex drew on his love for all cosmopolitan things to create a kitchen combining a lowered German-style kitchen island with New York-inspired open shelves for arranging his latest records. The new drawer fronts with their built-in hand grips speak volumes about his contemporary lifestyle.
Customise your kitchen in 3D
Do you want to start your kitchen project? Discover our online 3D planner and test yourself the many customisation options available. A wide selection of layouts, furniture colours and worktops are at your disposal. You can even match the colour of your walls and floors easily!
Zoom on this german kitchen