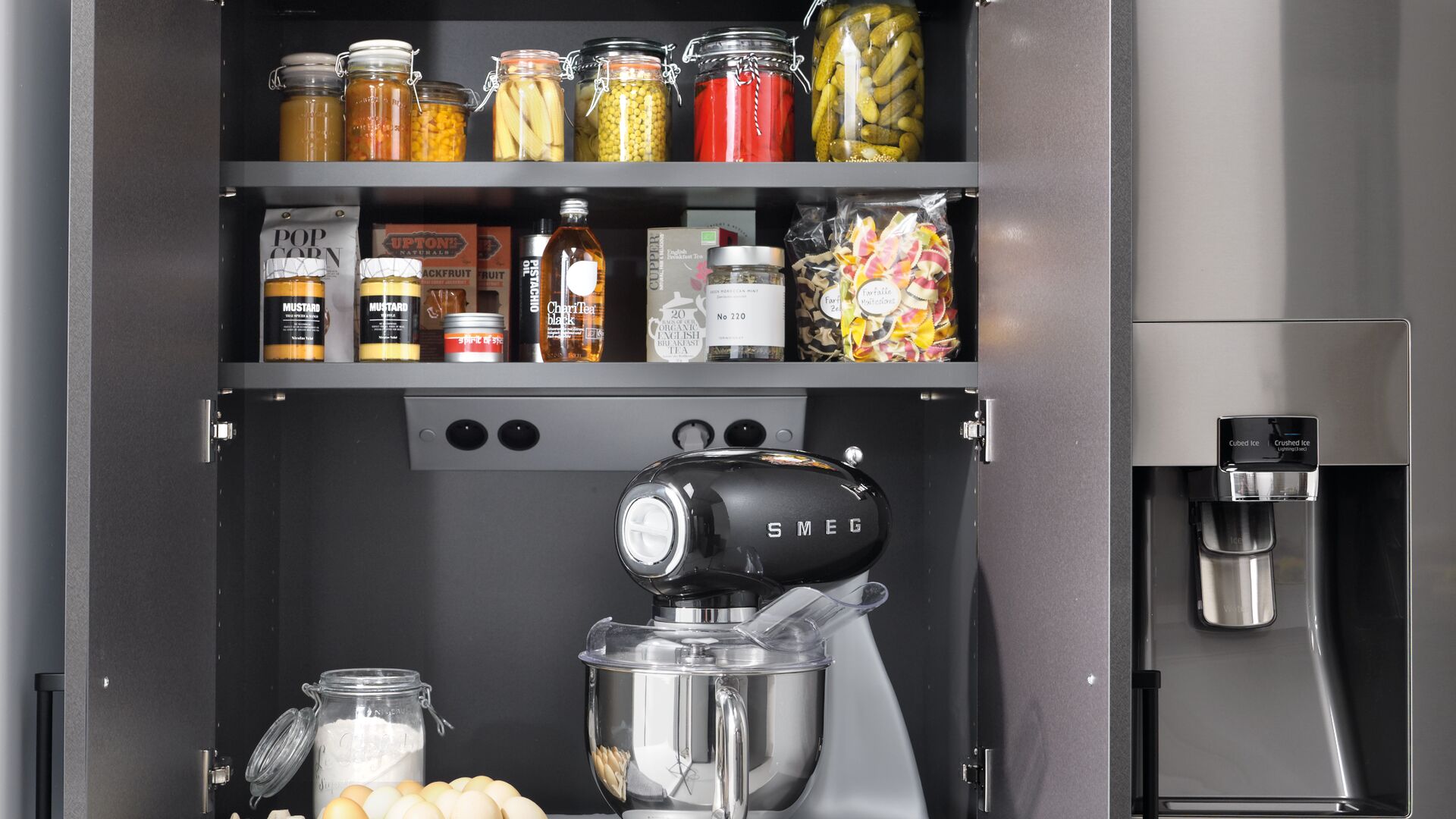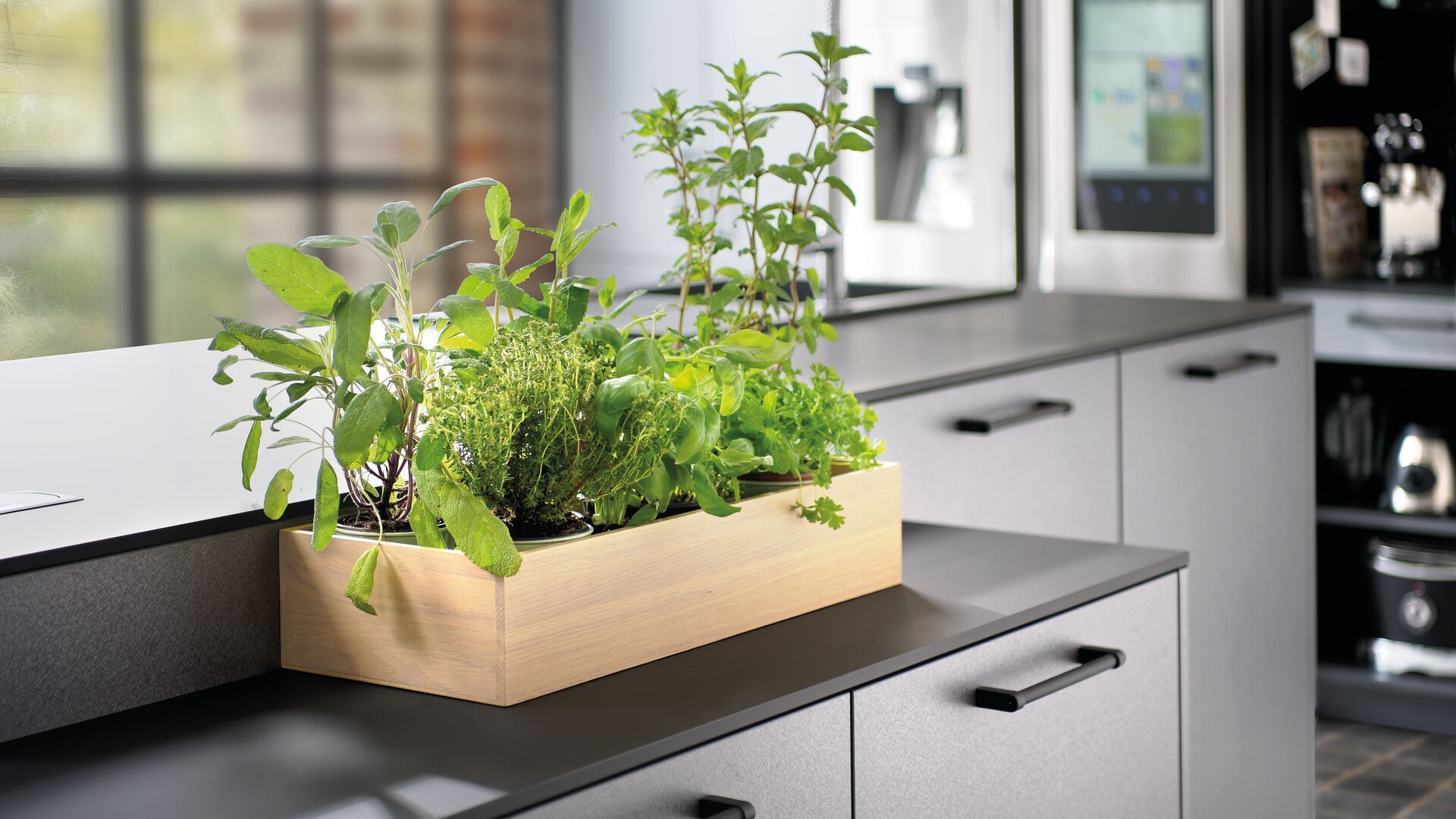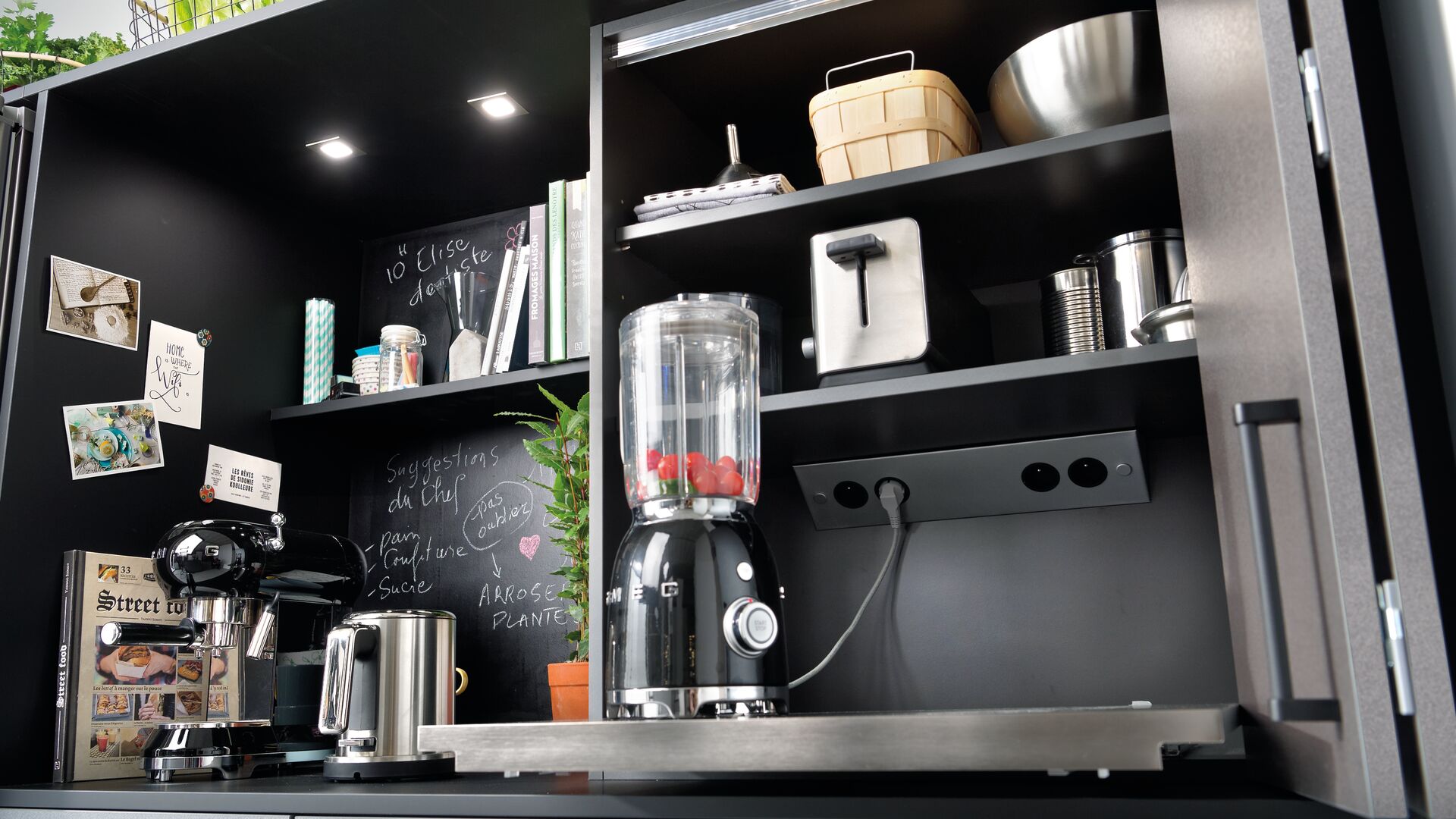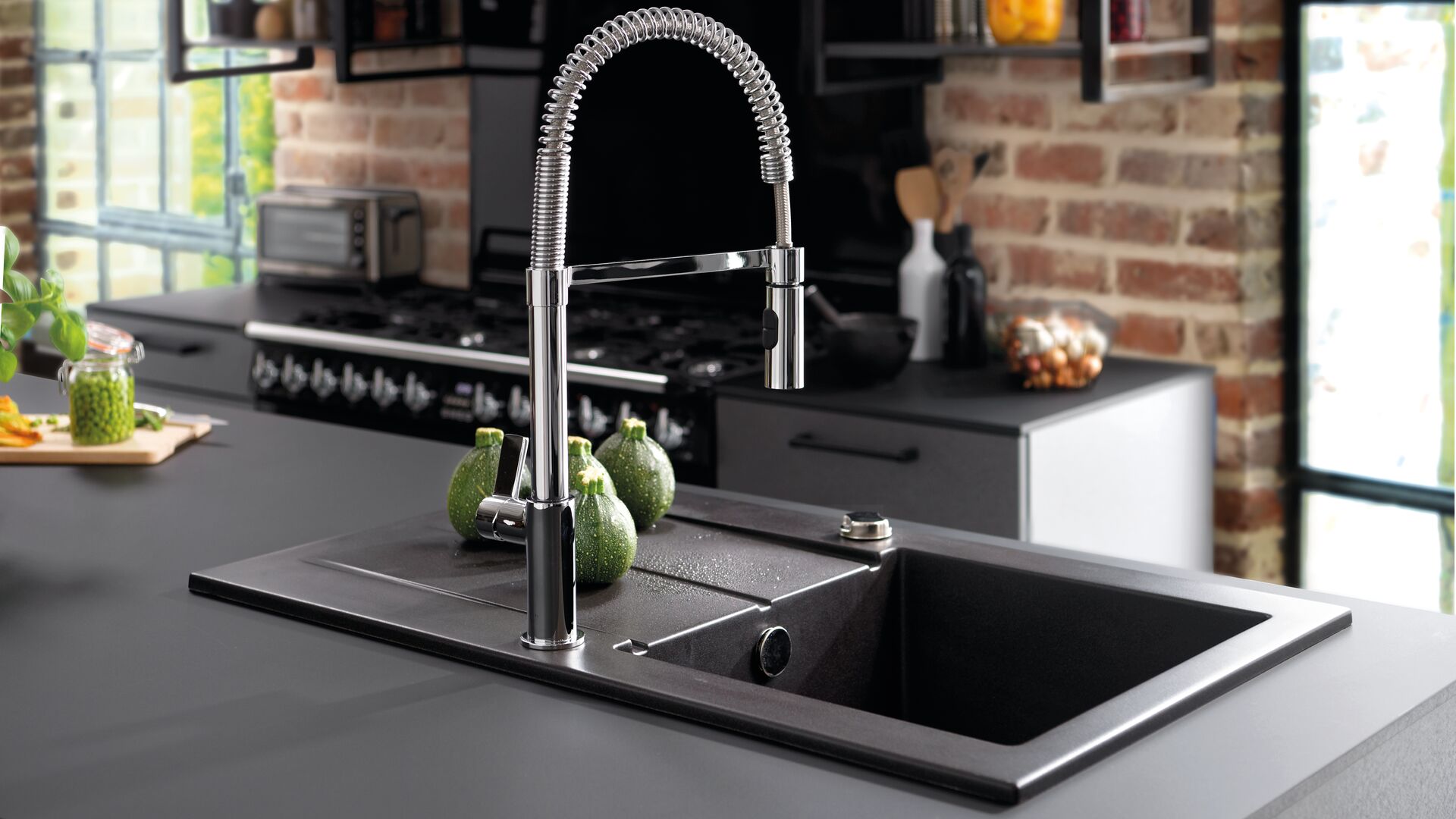 German kitchen design
Cooking Centre
Collection Designer Line
David just loves cooking with his various mixers and other gadgets. The kitchen design reminds the German quality and offers different heights to suit all the home's occupants, not just six-footer David but also his wife Julie. The folding doors cleverly keep the blender, mixer, food processor and other accessories tucked away out of sight to keep this modern german kitchen looking spotless. Comfortably seated behind the central island, the youngest child loves watching dad play with his favourite gadgets.
Customise your kitchen in 3D
Do you want to start your kitchen project? Discover our online 3D planner and test yourself the many customisation options available. A wide selection of layouts, furniture colours and worktops are at your disposal. You can even match the colour of your walls and floors easily!
Zoom on this german kitchen design