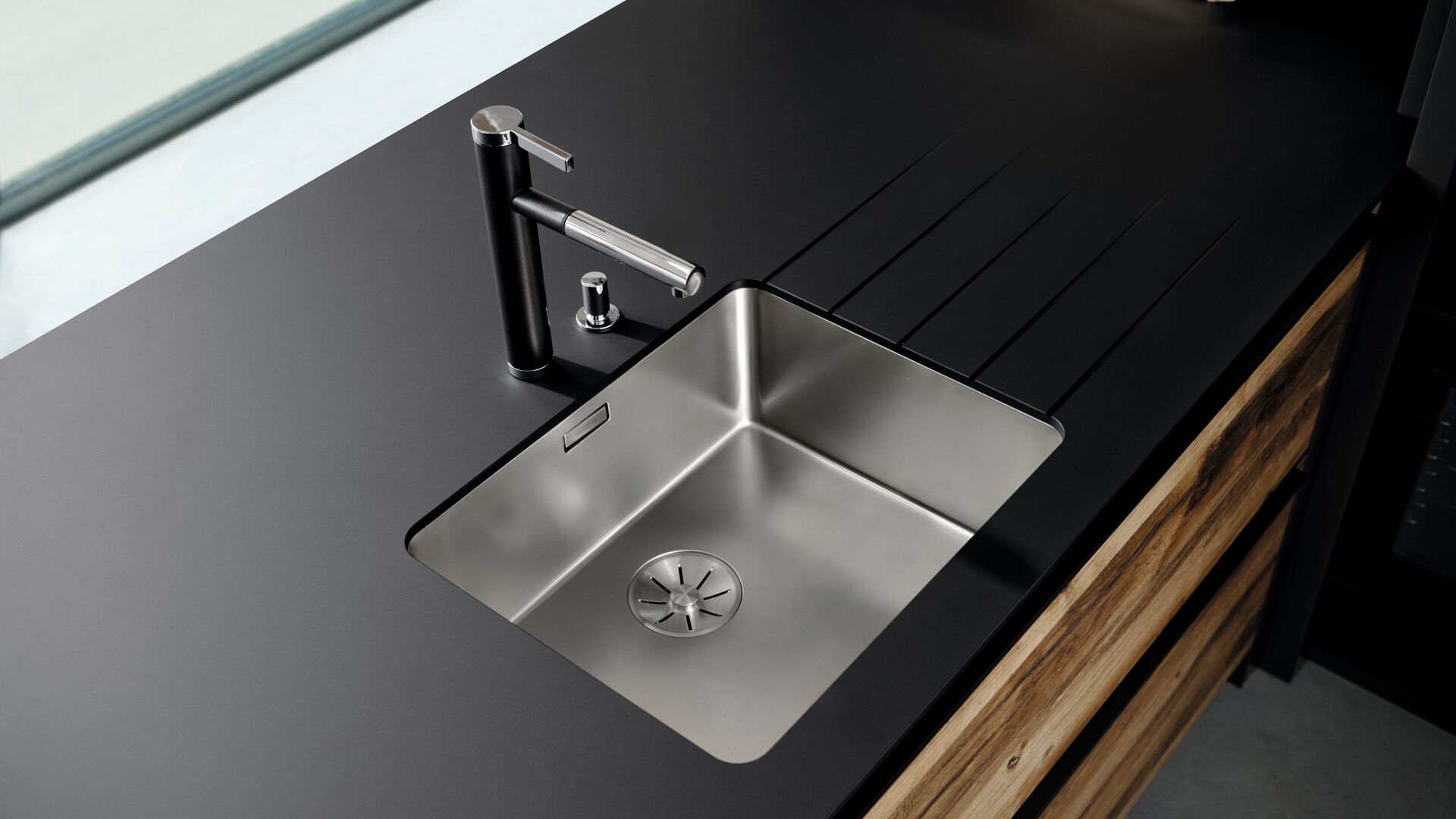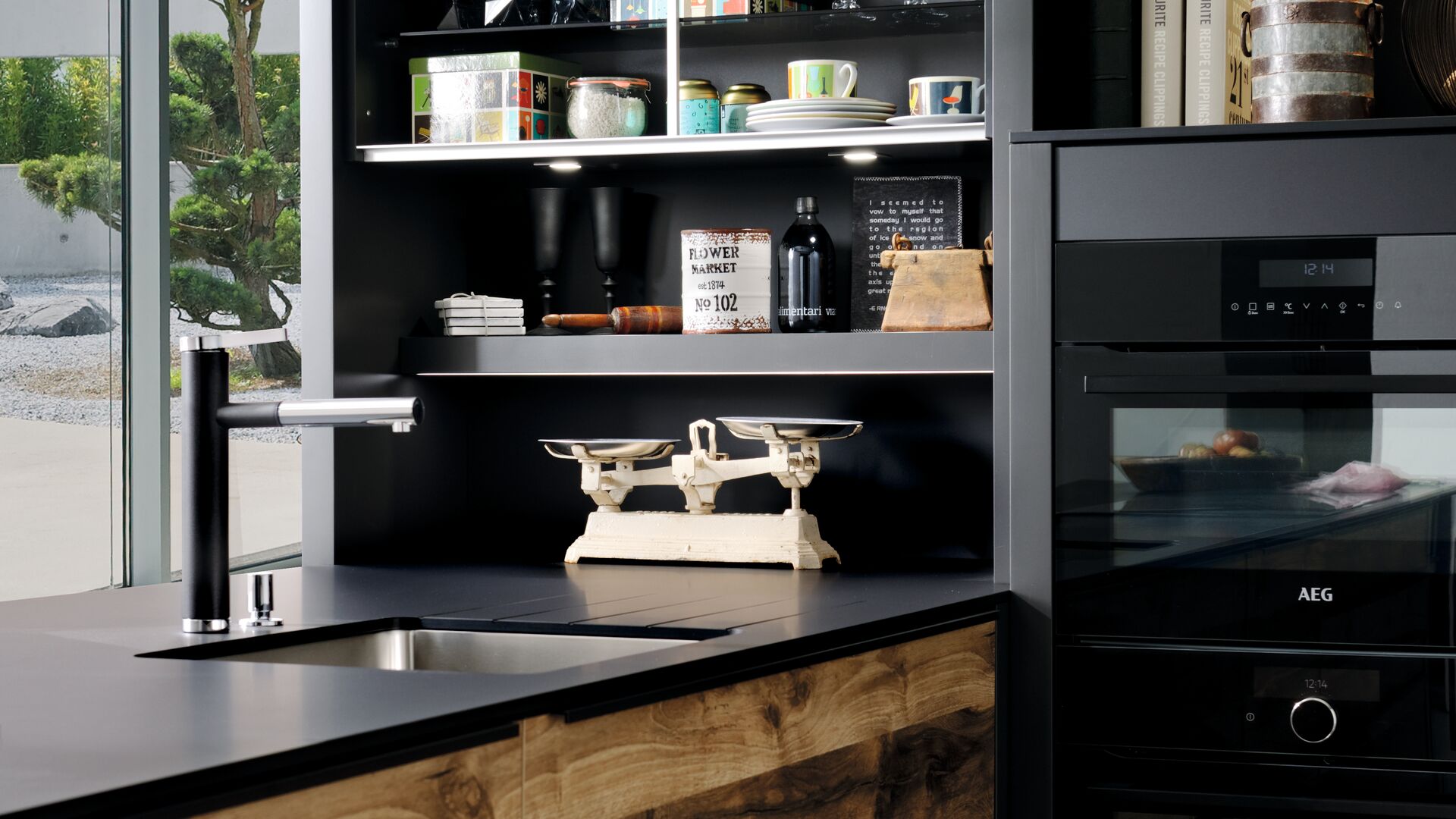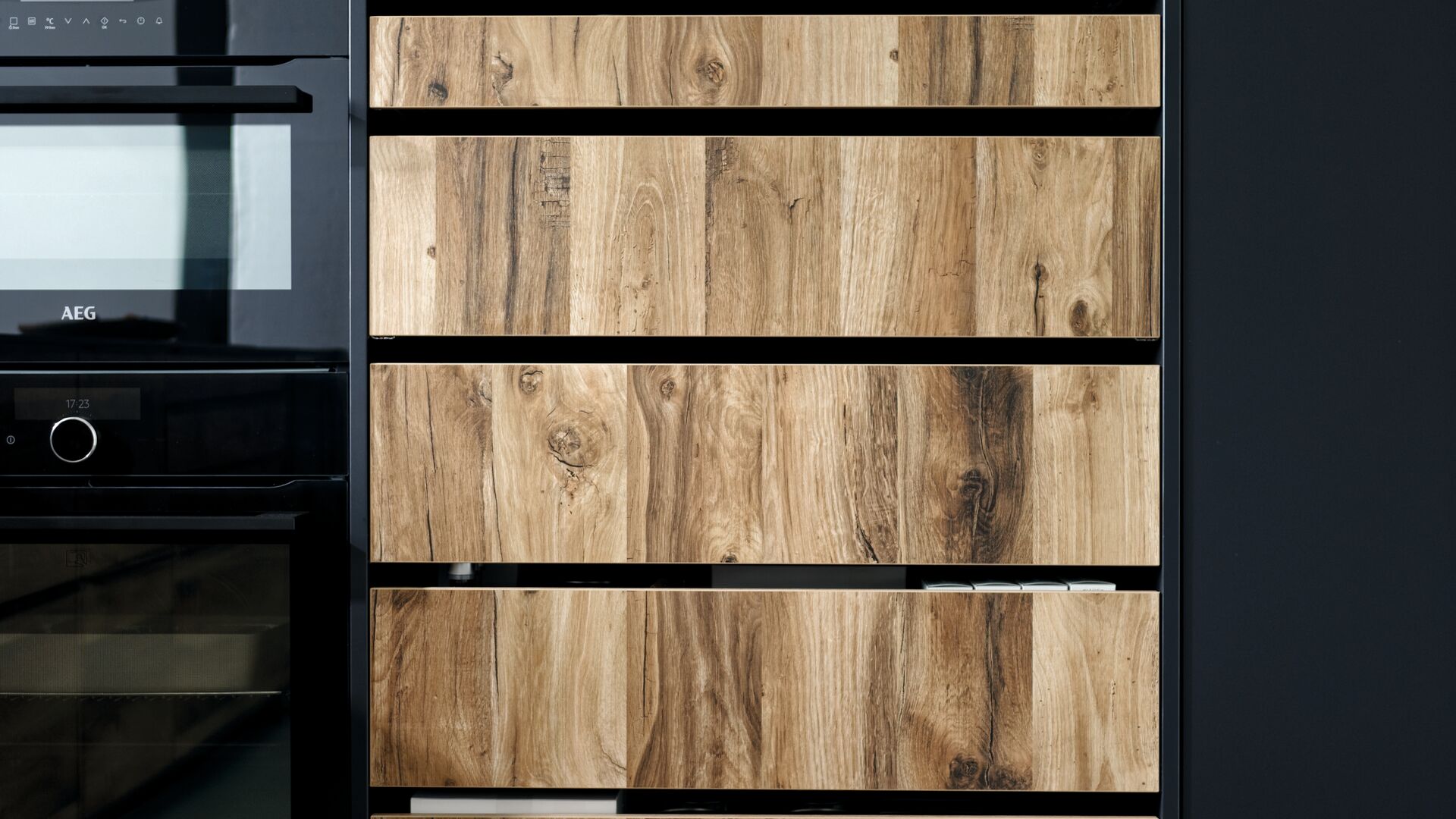 L-Shaped kitchen
Wild Black
Collection Designer Line
Nano Black takes the depth of colour to a whole new level. This ultra-matt material absorbs micro-scratches to leave nothing less than a flawless finish. This L-shaped kitchen features the wood-like touches of the colour Murphy to sublime effect on this corner furniture. With its combination of black kitchen cabinets, this millimetre-precision design fully embraces all the available space. This kitchen comprises angle units from the Arcos Edition range in the colour Murphy and the Super Matt Arcos range in the colour Nano Black. The laminate black kitchen worktop is made from the innovative Nano Black compact material.
Customise your kitchen in 3D
Do you want to start your kitchen project? Discover our online 3D planner and test yourself the many customisation options available. A wide selection of layouts, furniture colours and worktops are at your disposal. You can even match the colour of your walls and floors easily!
Zoom on this black L shaped kitchen