How to choose the right fridge for your kitchen?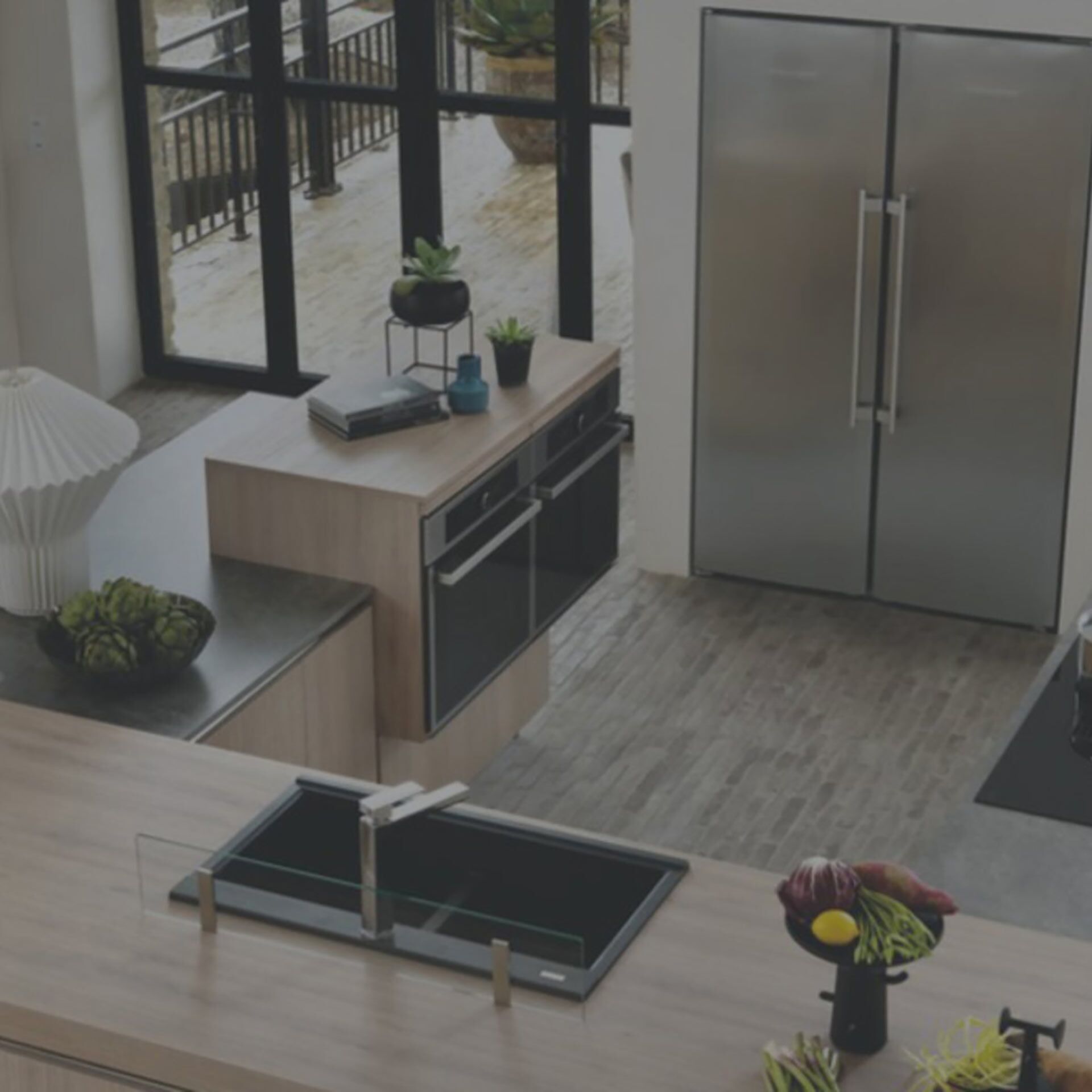 Opting for the right fridge is an essential choice in your bespoke kitchen project. How to make the right choice, faced with a wealth of offers and features? Our experts will help you get a clearer idea.


1. What are your habits and needs?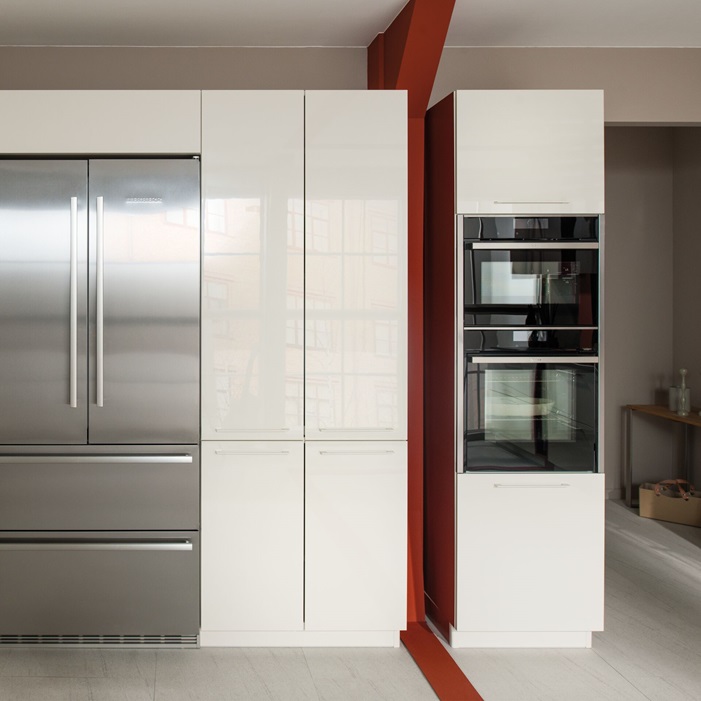 Did you know? In the UK, everyone throws away 236 kilos of food waste per year.
The first essential step to avoid this waste and cost consists of clearly identifying your habits and needs.
•An urban couple that frequently shops for smaller quantities of food and often eats out can opt for a smaller fridge: a 200-litre model is sufficient.
•A family that does a big weekly shop and cooks a lot at home obviously needs a much bigger fridge. But remember that certain one- or two-door fridges have a freezer compartment that is large enough in most cases.
•If you like storing deep-frozen products, or freezing fresh produce, or if you have a vegetable garden, then a large freezer in the pantry or the cellar may be essential.
*Source: European Parliament
2. How to choose between static, circulating or ventilated cold?
Fridges use three different types of cold. They each have their strengths and weaknesses. The right choice depends on your needs and your lifestyle. Explanation.
•Static cold
Strengths: Low energy consumption. The air circulates naturally in the fridge and does not dry out the food.
Weaknesses: This type of appliance is suited to users who store their food by type (meat or fish in the coldest part, butter in the inside of the door).

•Circulating cold
Strengths: The temperature is more uniform and the food remains well hydrated. The food does not dry out and can be stored in any part of the fridge.
Weaknesses: Slightly noisier, depending on the model.

•Ventilated or "no frost" cold
Strengths: Homogeneity of temprature. Reaches the right temperature three times more quickly than a static-cold fridge. It also does away with the unpleasant job of defrosting the freezer compartment.
Weaknesses: Consumes more energy and dries out uncovered food.
Worth knowing: Certain brands offer humidity drawers and adjustable temperatures for better food preservation. Produce keeps its vitamins, flavour and texture for longer.
3. A free-standing or fitted fridge?
Do you want your fridge to harmoniously blend in with the decor of your kitchen? Or do you prefer a free-standing fridge for higher capacity and a designer model that will be the centrepiece of your decor? Depending on what you want, you can choose between fitted and free-standing fridges.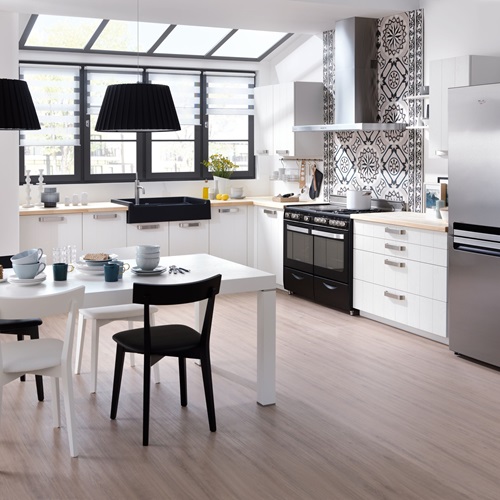 Do you need advice on choosing your equipment?
Take advantage of the expertise of our designers-sellers