TRANSPARENT PRICES ABOVE ALL
How do we calculate the price for your project? The internal equipment, the type of finish, the choice of materials and appliances... all these aspects can have a tremendous effect on the price of your kitchen. That is why we are always upfront with our prices to avoid any surprises later on.
If you want to prepare your kitchen project before going to the store, take a look at our online 3D simulator.
Based on the same kitchen design, the following details explain the difference... without affecting the quality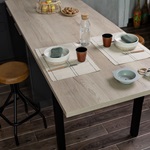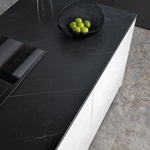 Quartz or laminate worktop?
Although quality is always guaranteed with Schmidt, the price of worktops varies tremendously according to the materials chosen, including quartz, ceramic, laminate and solid wood… the choice matters when working to a budget.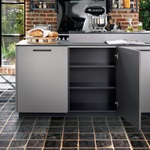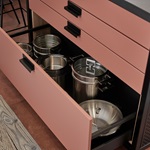 Interior shelves or drawers?
Our drawers and pan drawers keep all your tableware in its rightful place and within easy reach, but they will obviously come with a bigger price tag than a simple shelf. Luckily, your designer will not cut any corners when searching for the right solution to suit your budget!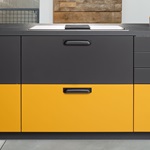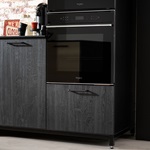 Lacquer or melamine fronts?
Melamine costs less than lacquer or solid wood. Multiply by the number of fronts in your kitchen and that can also make a difference.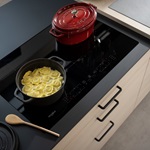 Appliances: induction hob or range cooker?
We offer a wide range of major brand appliances. Your choice of appliances may therefore affect the price of your kitchen.
Do you dream of a schmidt design that fits your budget?
Meet our experts and receive a free quote for your project