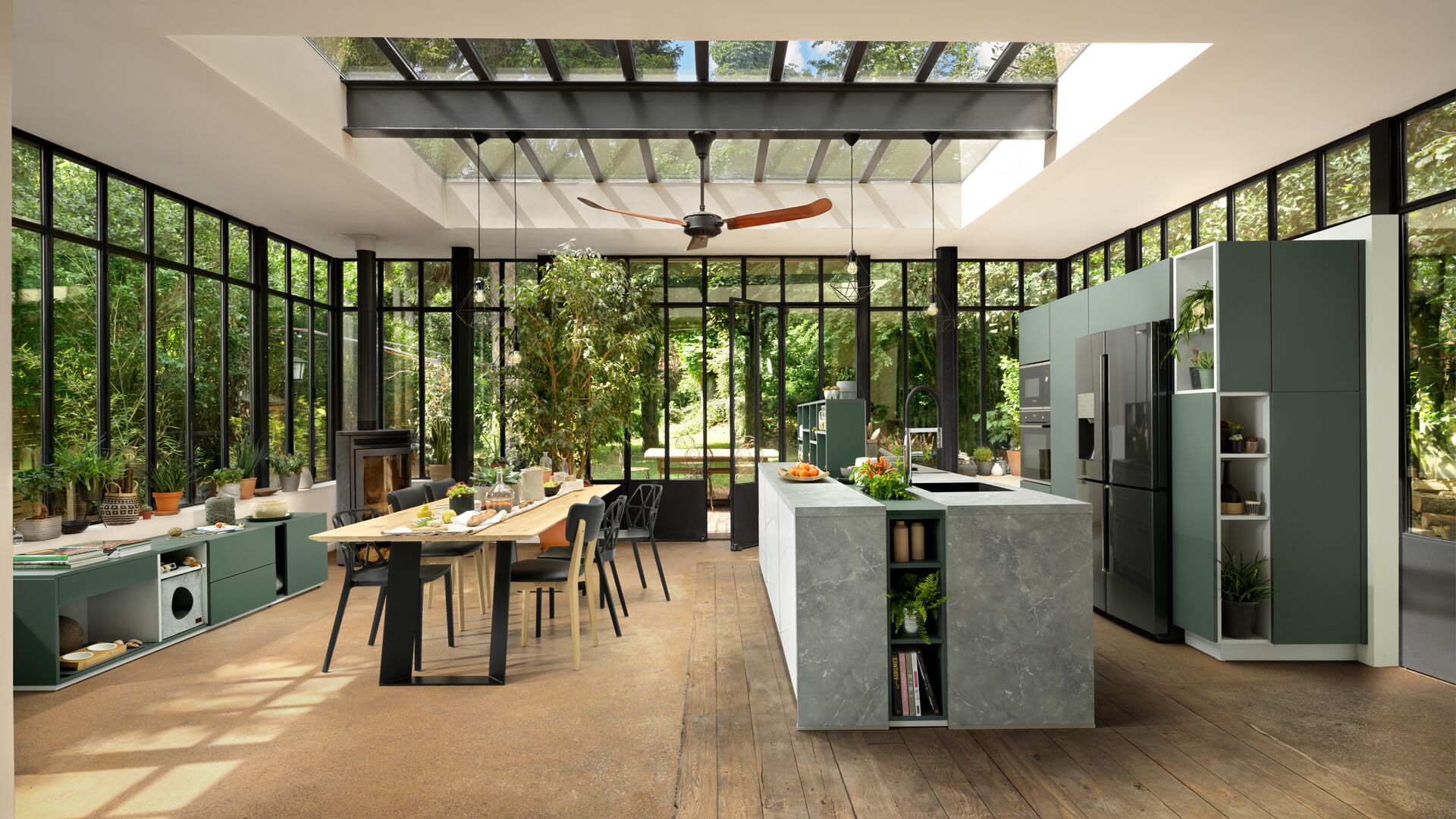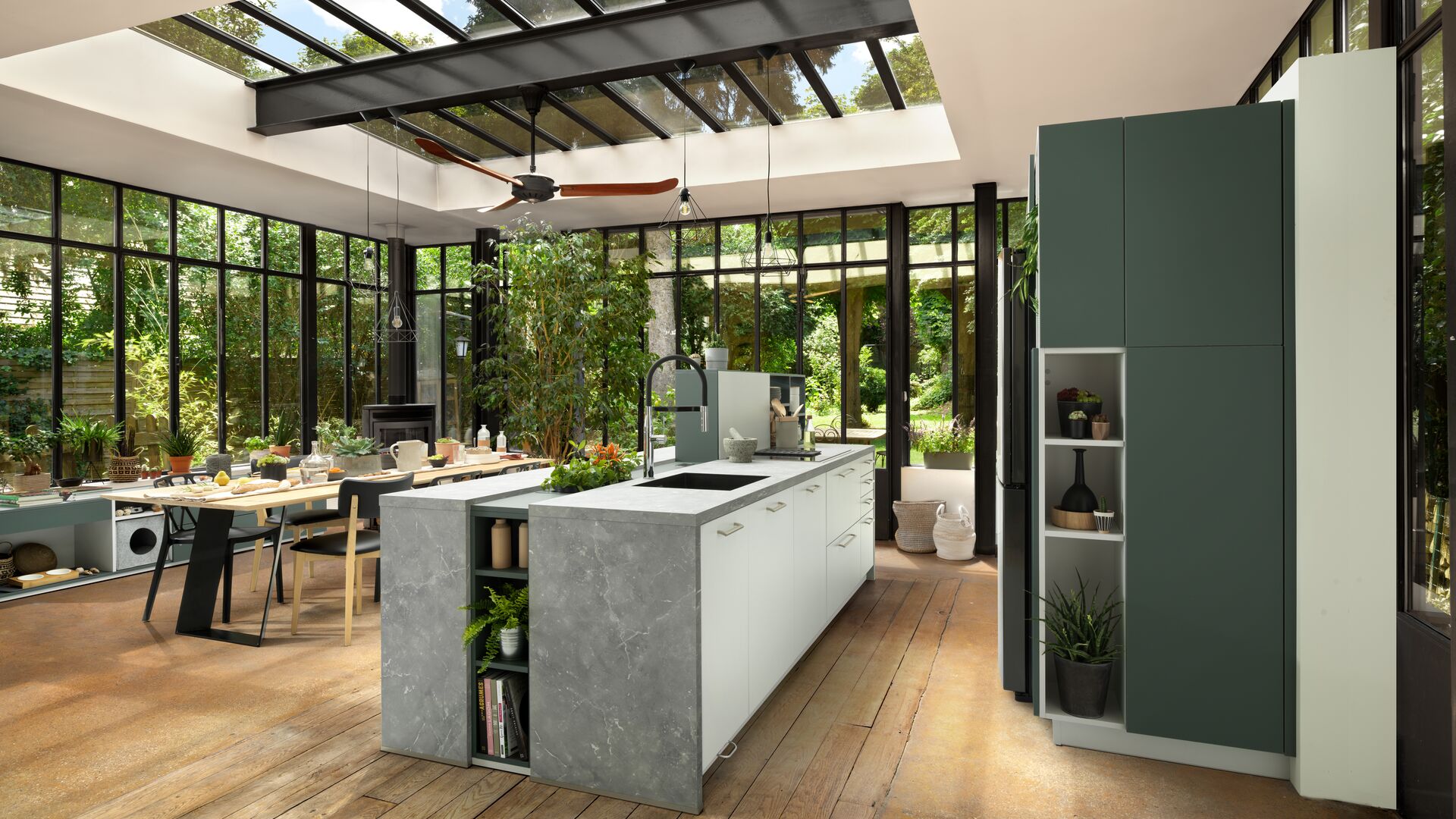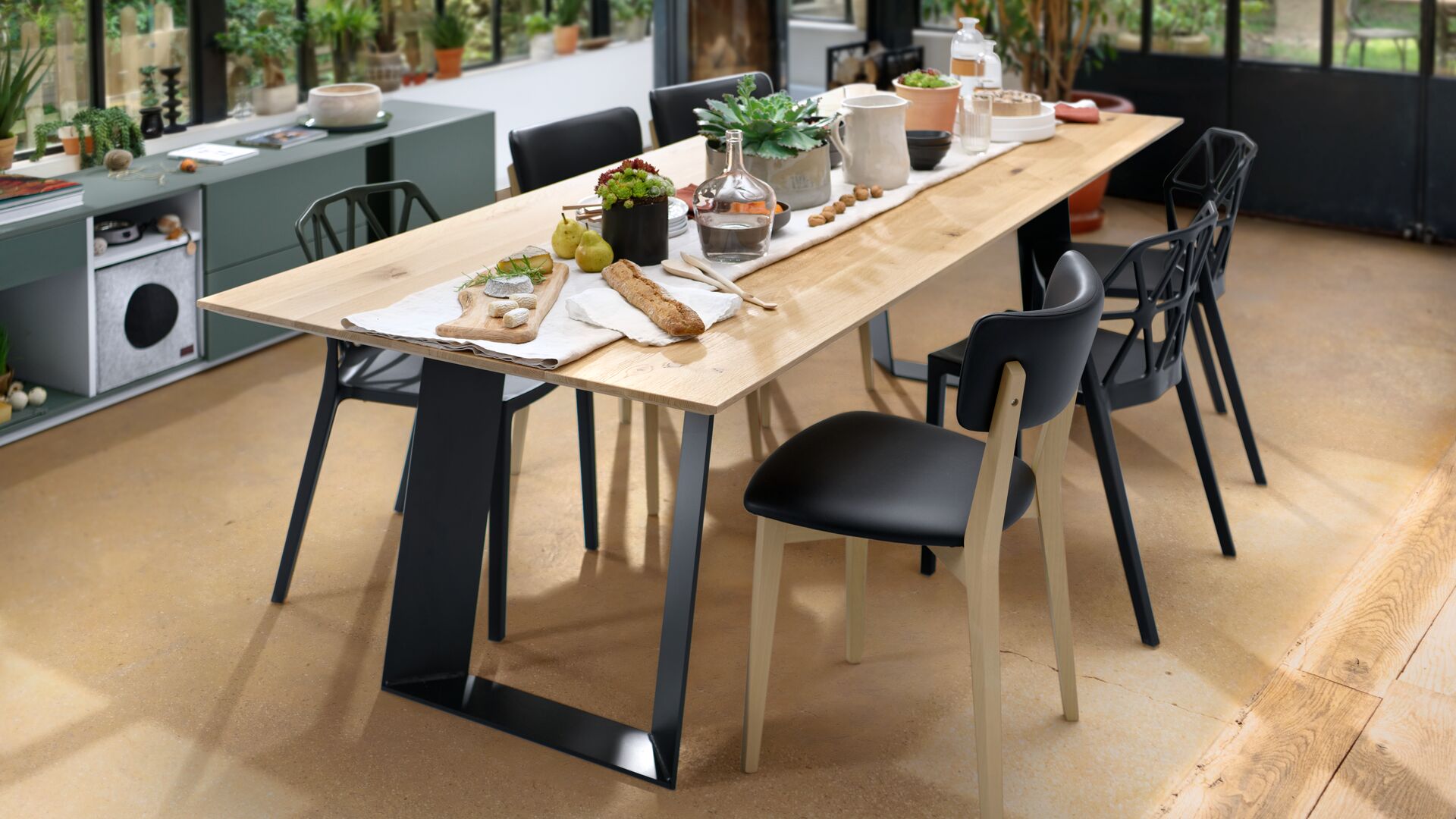 Kitchen with glass panels and concrete worktops
Indoor garden
Collection Naturally modern
Green is the new black! Driven by their love for nature, Lisa and Vincent have created a kitchen with skylights that speaks volumes about their personality. The green fronts (Sencha) are highlighted by the light grey worktop (Rocca Grey), seemingly making the kitchen a natural extension of the garden. Daylight streams into the kitchen, casting a warm glow over the aromatic plants growing in the pots incorporated into the middle of the marble island. The mineral spirit reigns supreme. Seemingly lost amidst the plant life, this eco kitchen with its stone-effect finish has enthralled Lisa and Vincent's two children. At snack time, they have got into the habit of watering the chives, basil, thyme and rosemary before tucking into their sandwich filled with Lisa's home-made blackcurrant jam.
Customise your kitchen in 3D
Do you want to start your kitchen project? Discover our online 3D planner and test yourself the many customisation options available. A wide selection of layouts, furniture colours and worktops are at your disposal. You can even match the colour of your walls and floors easily!
Zoom on this open plan kitchen with glass panels