The ideal design for a galley kitchen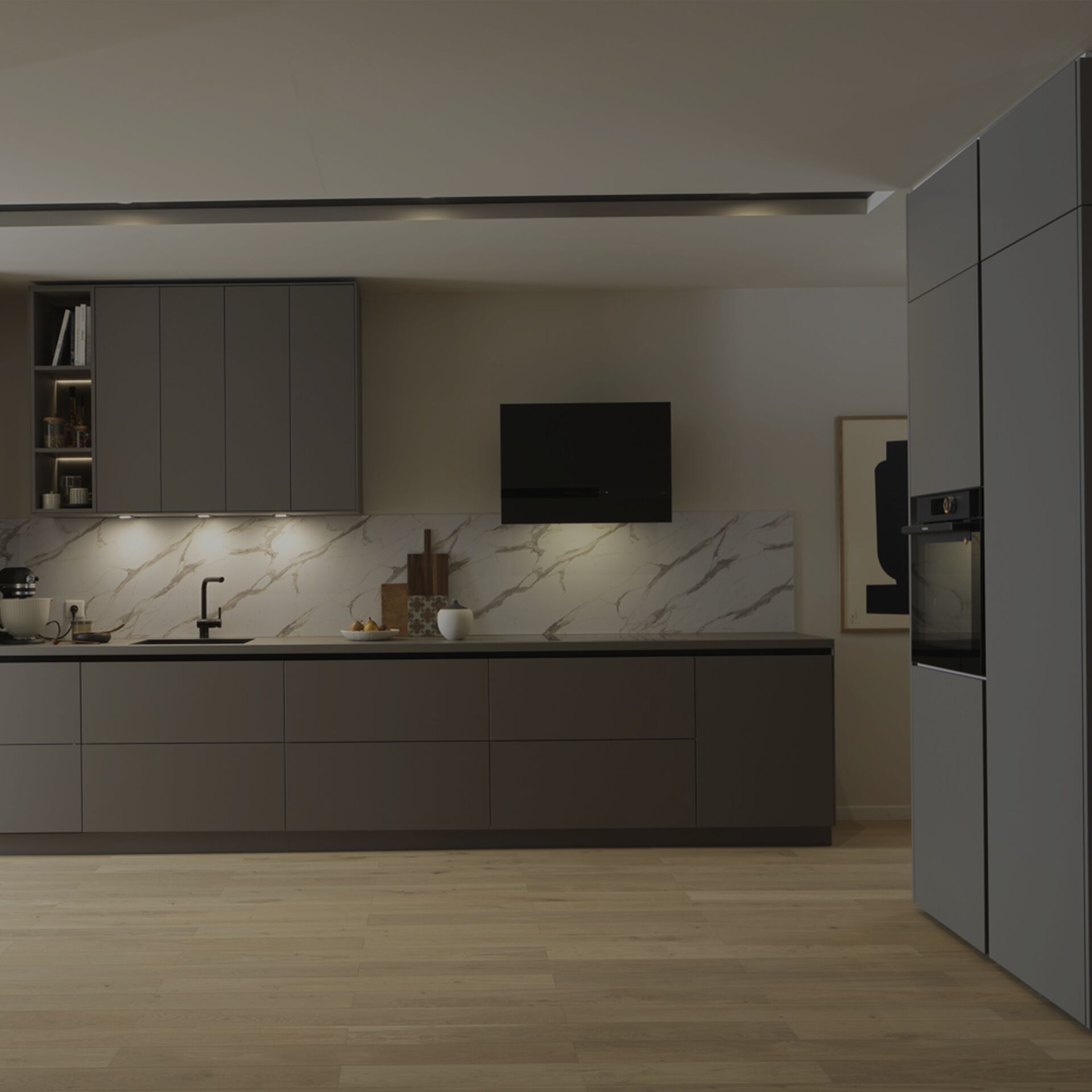 Galley kitchens are typically found in narrow spaces, but they can also be built into large areas that open onto the living room. This kitchen layout is attracting an ever larger following with its wealth of advantages and trendy style. Galley kitchens can offer the ultimate in functionality, provided that they are well appointed and that you follow our tips on how to improve their design. At Schmidt, we can draw on all our expertise to help you breathe life into your future fitted kitchen. Take our professional advice and let us guide you through the extensive choice of finishes, styles and storage solutions!
The strengths of galley kitchens
Galley kitchens are available in two different forms, and your choice will depend on the room's width. If the space is no wider than 1.5 metres, a straight-line kitchen or i-shaped kitchen would be the most appropriate solution. This layout is especially suited to small kitchens or corridor kitchens, because all the units are fitted along one wall. What if the space is wider than 2.10 metres? In that case, go for a parallel kitchen, which features two worktops running parallel to each other along both walls.
Regardless of the layout that you decide to use, this type of kitchen has the advantage of being able to adapt to the room. It is a must-have in studios and old-style apartments where a narrow kitchen can easily be given a makeover for a contemporary look. Although this rather predictable type of layout does not leave much room to let your imagination run wild, it guarantees an ergonomic design since everything is within reach. A single wall is sufficient for fitting plenty of units and appliances. Finally, in case of an area opening onto the lounge, this type of kitchen blends in seamlessly.
In terms of the layout, the options are fairly limited, but when it comes to styles and finishes, the list is endless. We can design a contemporary black kitchen meeting all your needs and expectations. What about an industrial-looking kitchen? Scandinavian-inspired? A timeless design? A vintage feel? A professional-style kitchen? A graphical look? A sophisticated feel? These are just some of the different styles that you could fall in love with. The finishes will bring a sublime touch to your kitchen. Whereas lacquered finishes produce a mirror effect, textured units create a sense of depth and a warm natural result, such as wood, stone and marble. See all your desires come to life!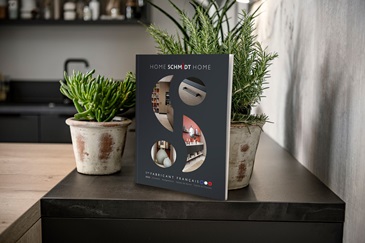 Browse through the Schmidt world catalogue in the privacy of your own home.