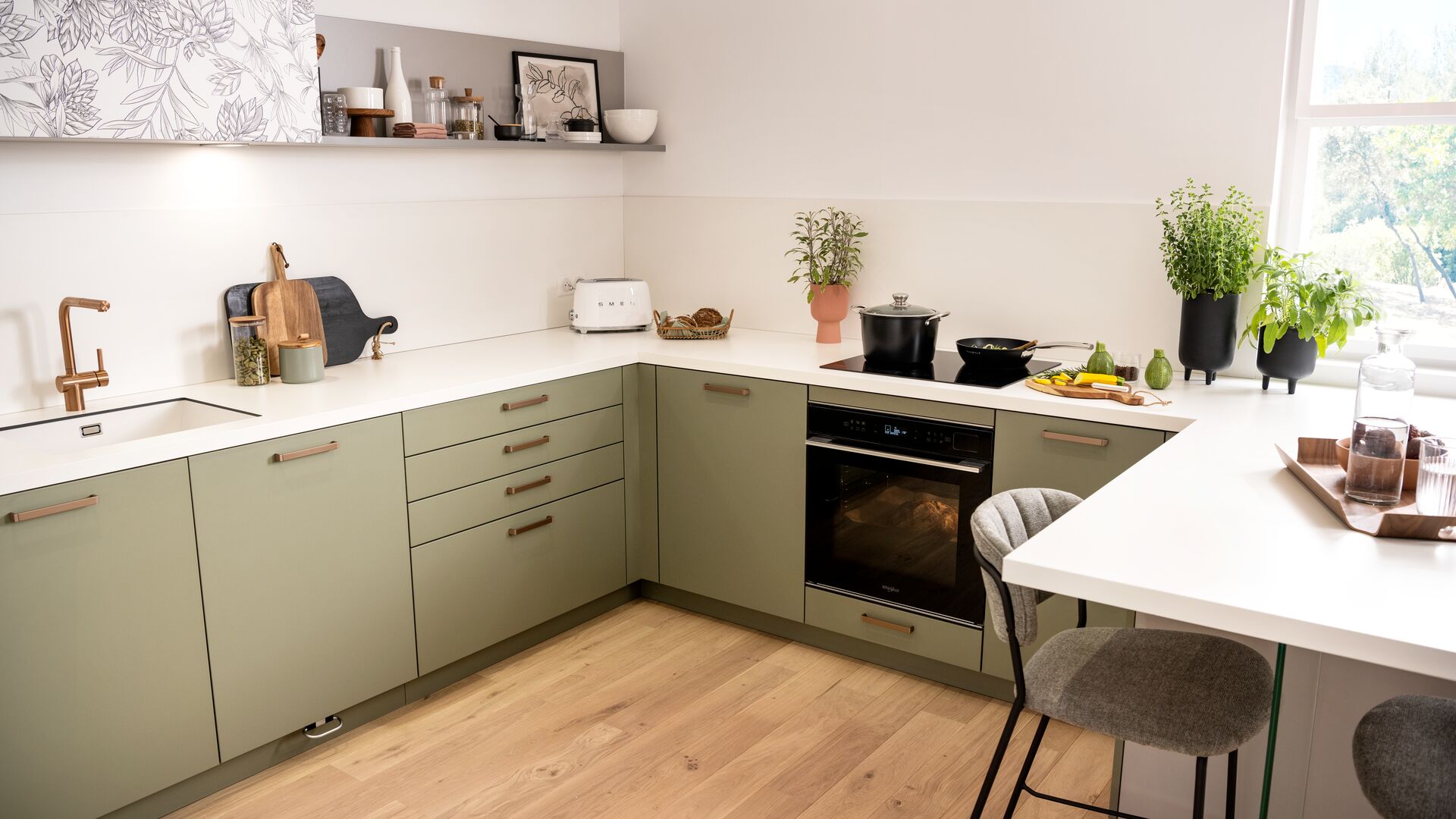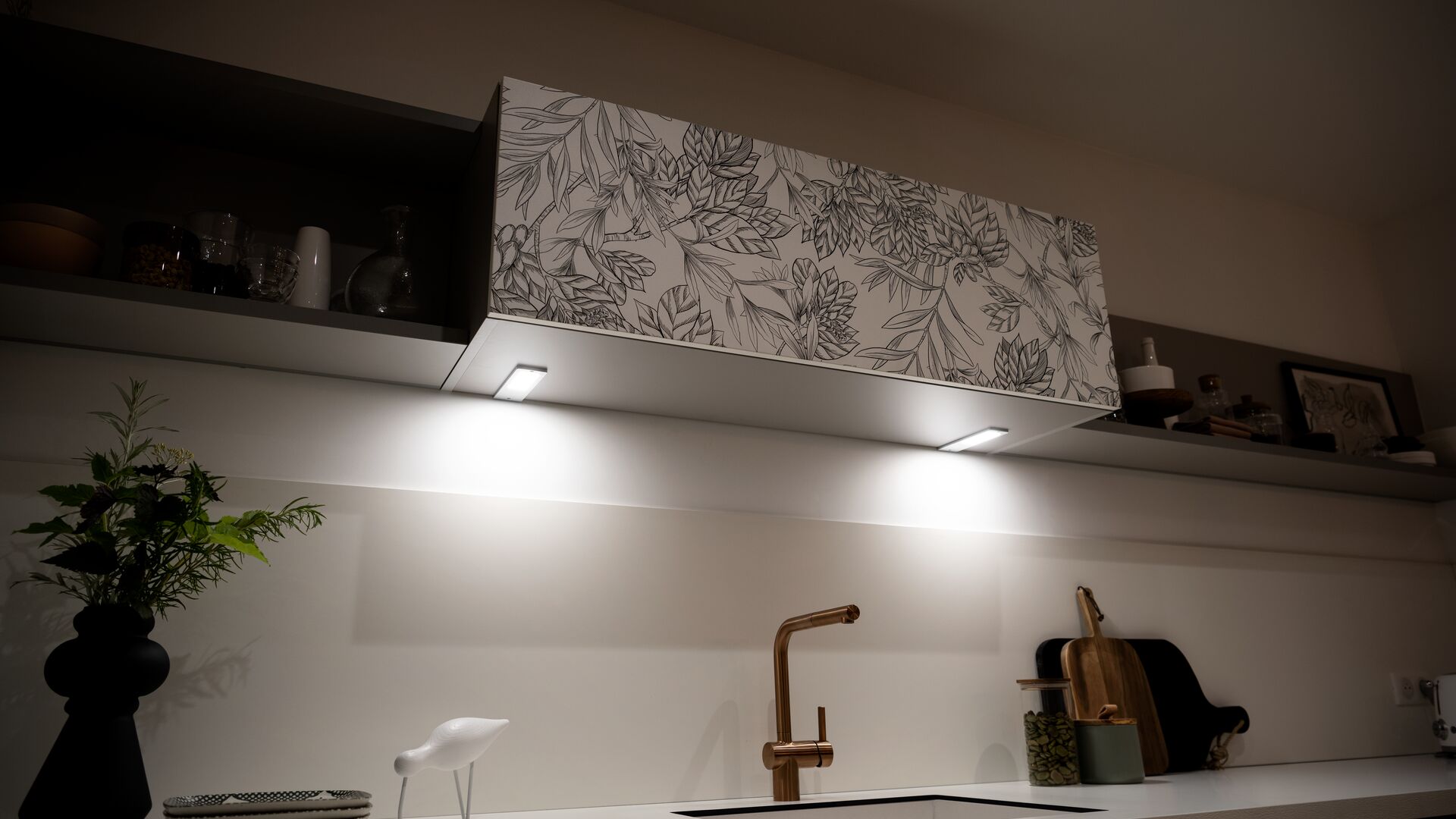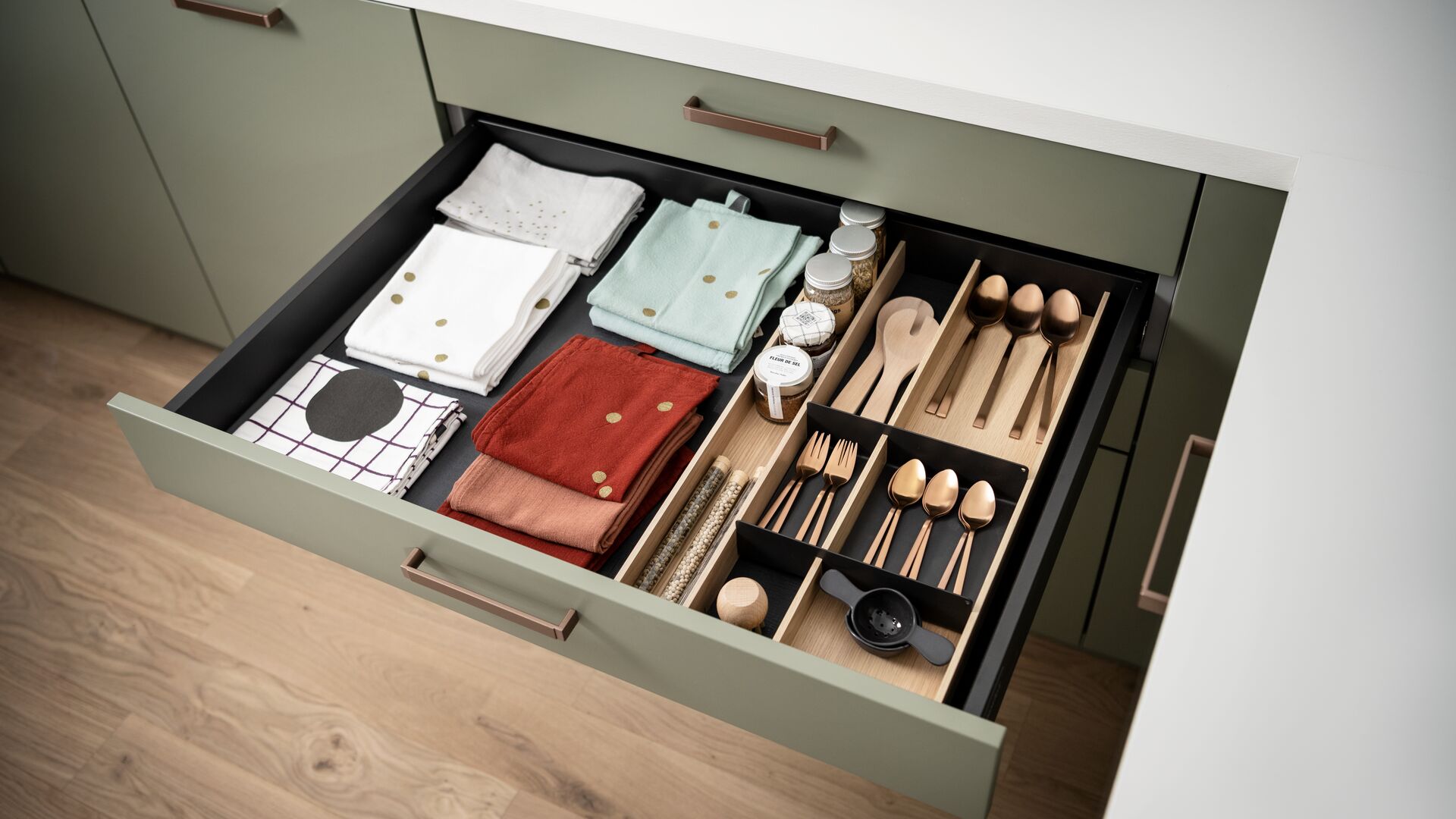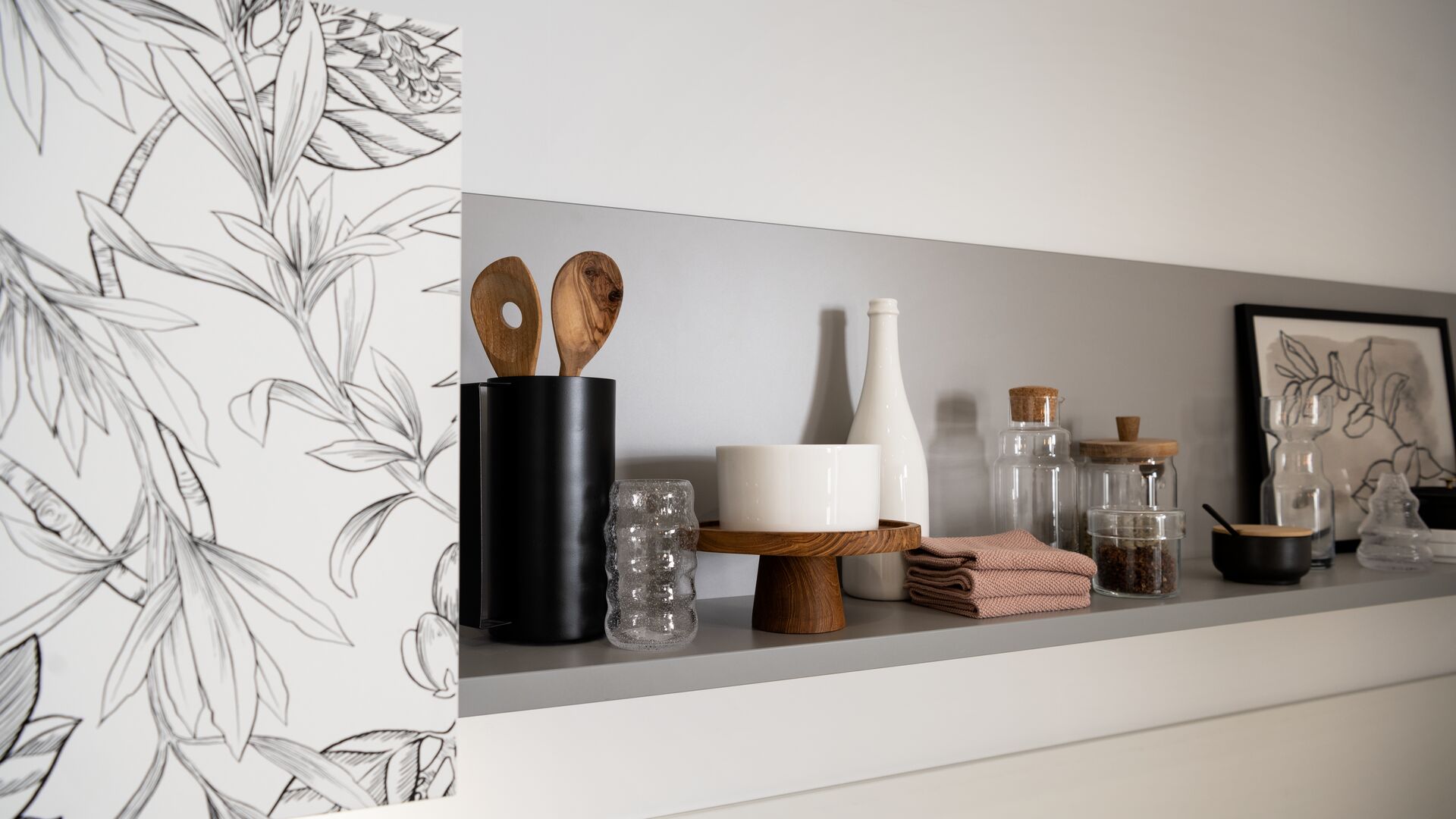 New
Green and grey kitchen with printed pattern fronts
Botanic Black
This couple in their forties wanted to renovate their apartment to create a lighter space that blended nature with coordinating colours. That is what they liked the most about this kitchen. The Botanic Black design in Mossa and Stone Grey colours creates an flourishing green ambience. The U-shape kitchen fits perfectly with their room, creating the ideal space for family gatherings & memories around the key island feature of this home.

Customise your kitchen in 3D
Do you want to start your kitchen project? Discover our online 3D planner and test yourself the many customisation options available. A wide selection of layouts, furniture colours and worktops are at your disposal. You can even match the colour of your walls and floors easily!
Zoom in on this kitchen with patterns