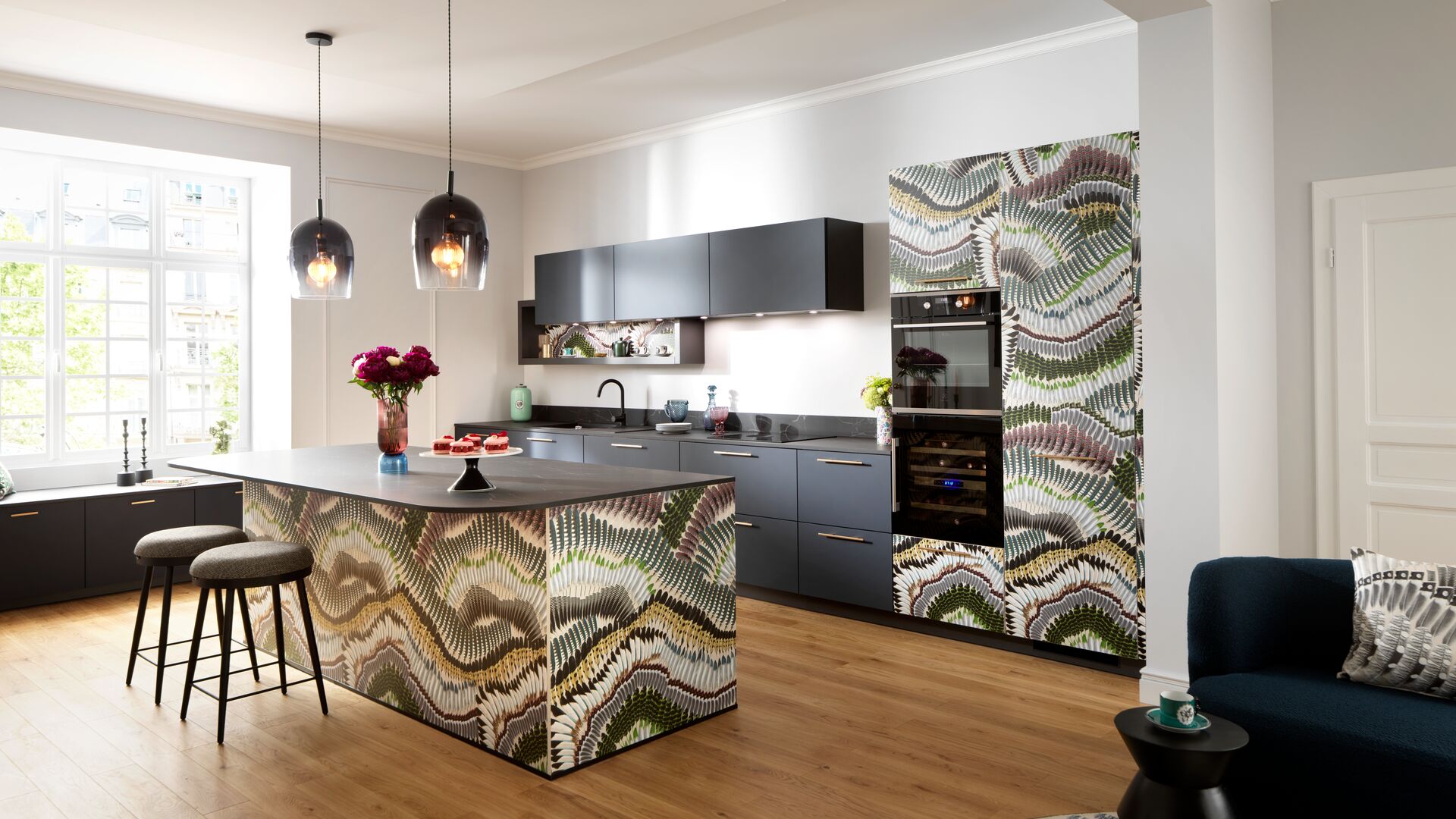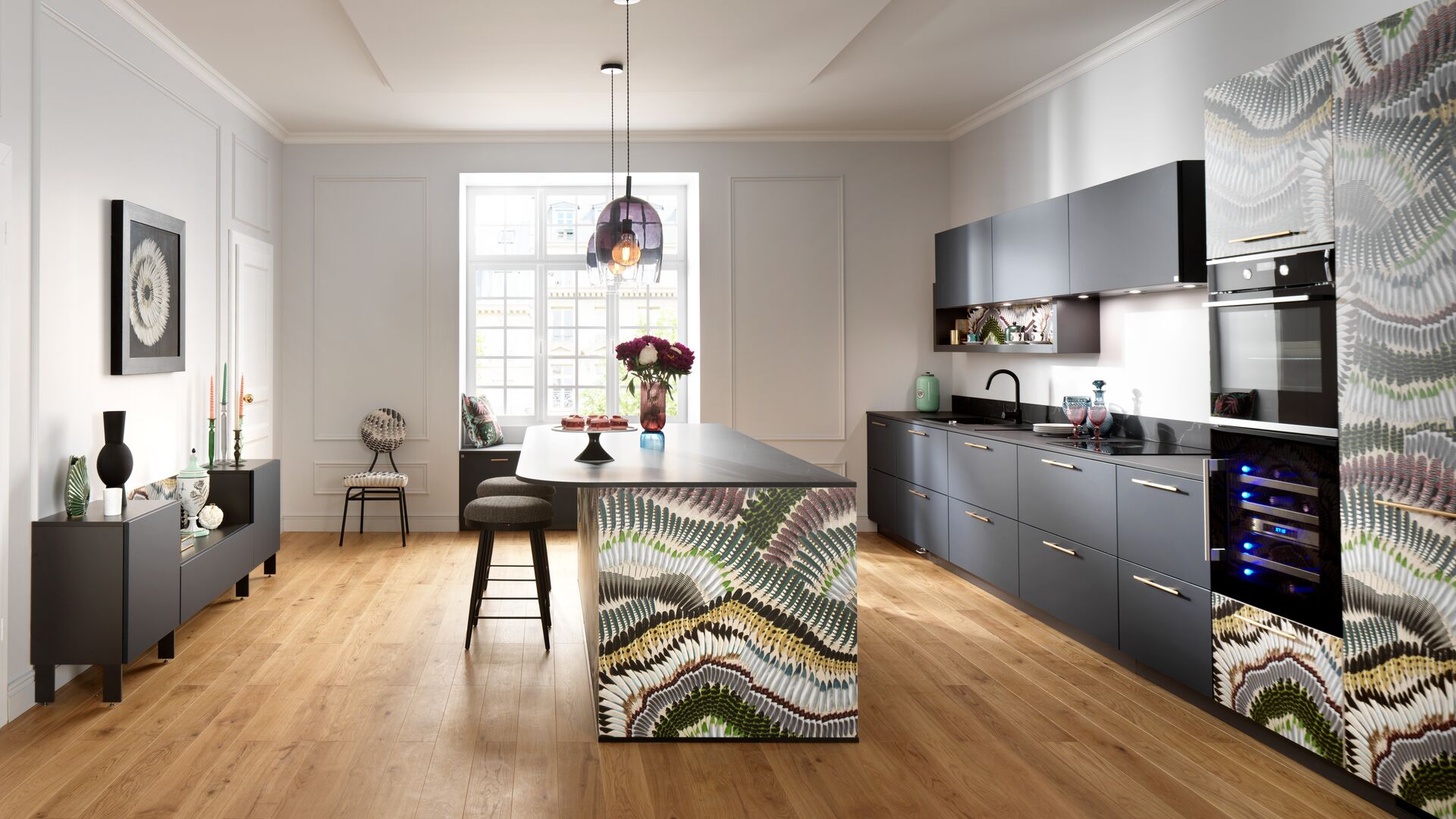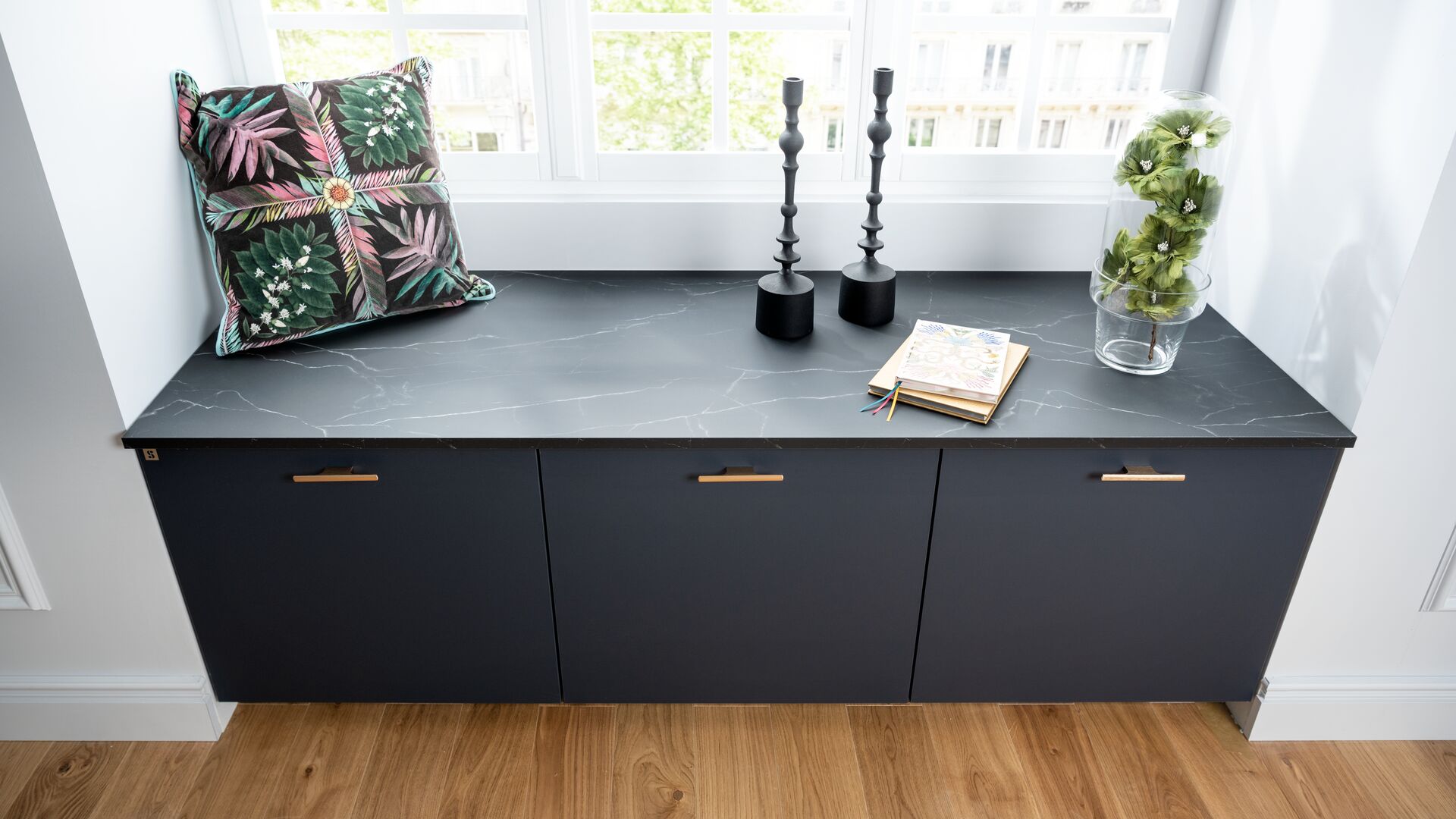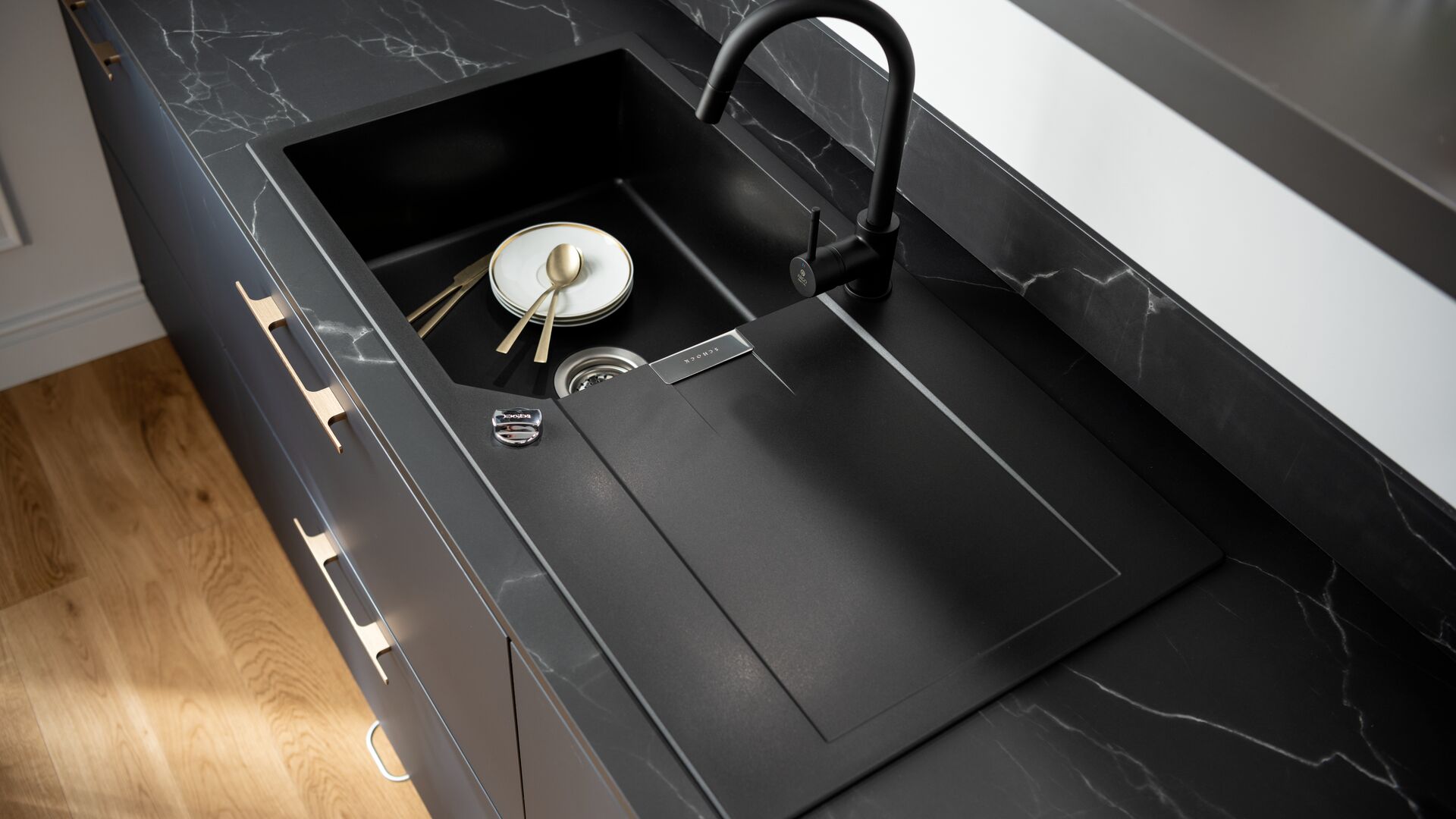 New
Original Christian Lacroix Maison kitchen
Prête-moi ta plume
This kitchen makes a bold, creative statement with "Prête-moi ta plume" print finish, a new graphic design with a twist of multicoloured feathers designed by Christian Lacroix Maison exclusively for Schmidt. This open kitchen is a decorative element full of character, and the central island is the versatile & modern feature of this space. The Navy blue colour adds the final touch of refinement and elegance to the Nano Black Marmor worktop, creating a very stylish look.

Customise your kitchen in 3D
Do you want to start your kitchen project? Discover our online 3D planner and test yourself the many customisation options available. A wide selection of layouts, furniture colours and worktops are at your disposal. You can even match the colour of your walls and floors easily!
Zoom in on this original blue kitchen