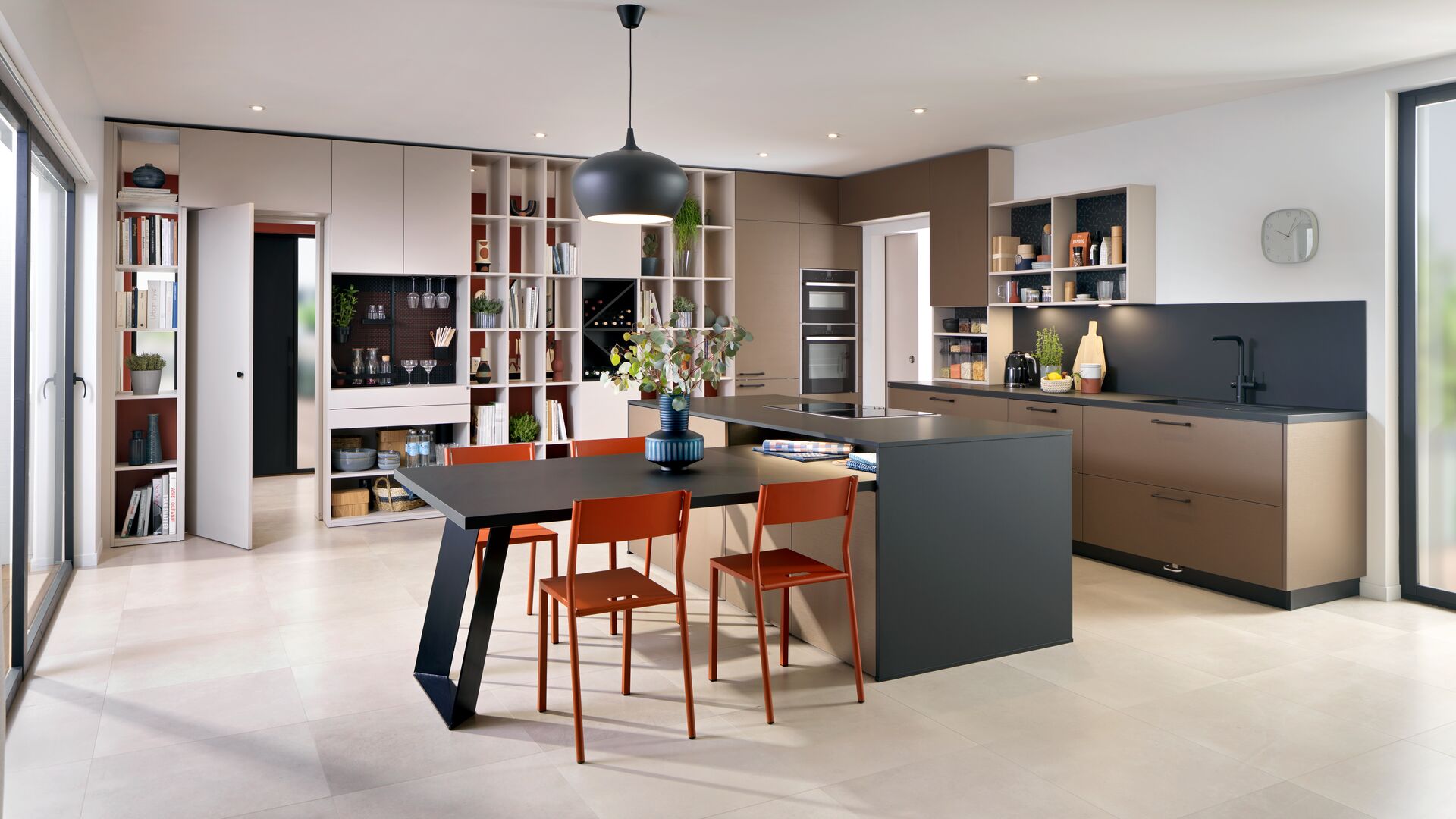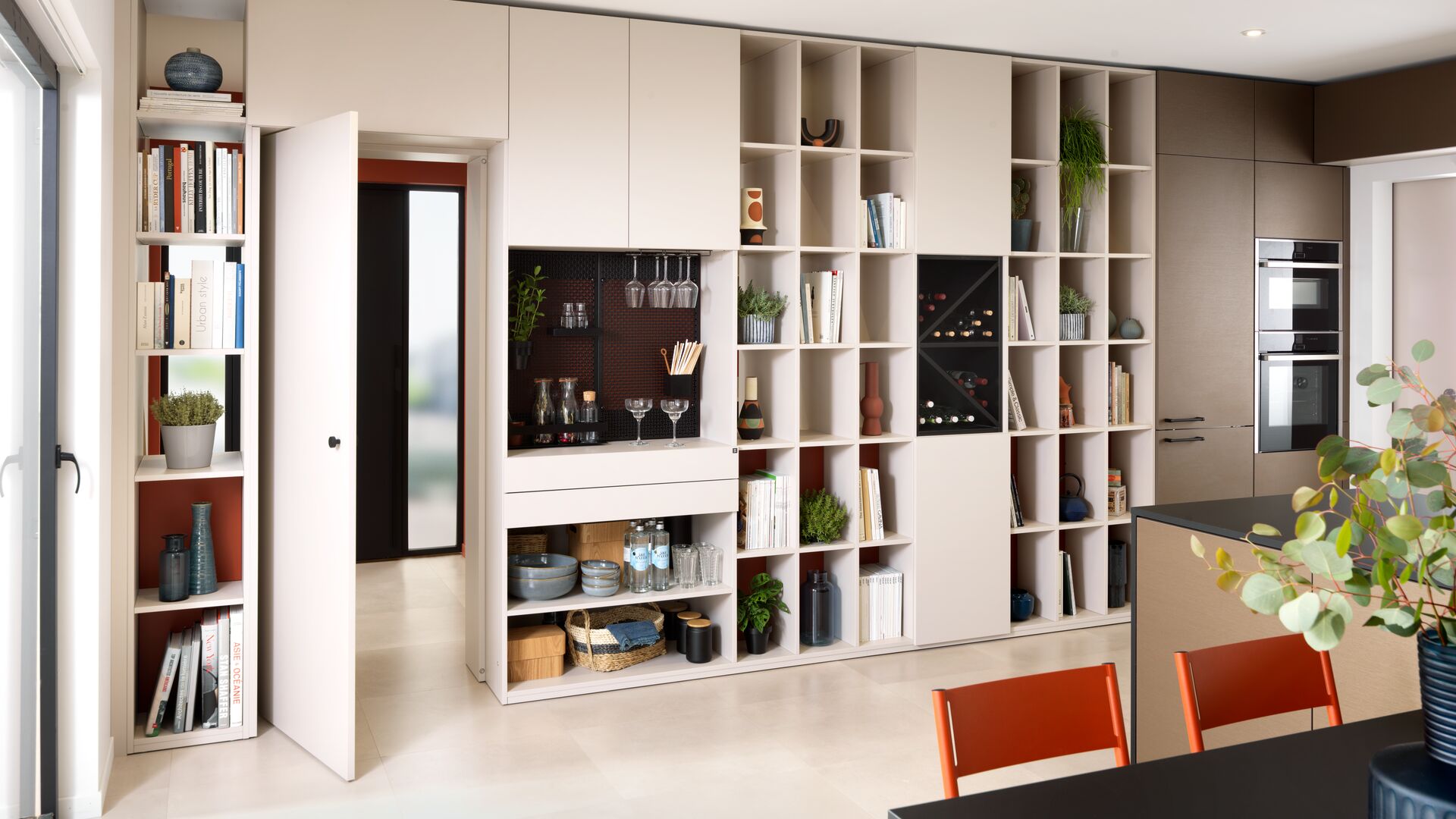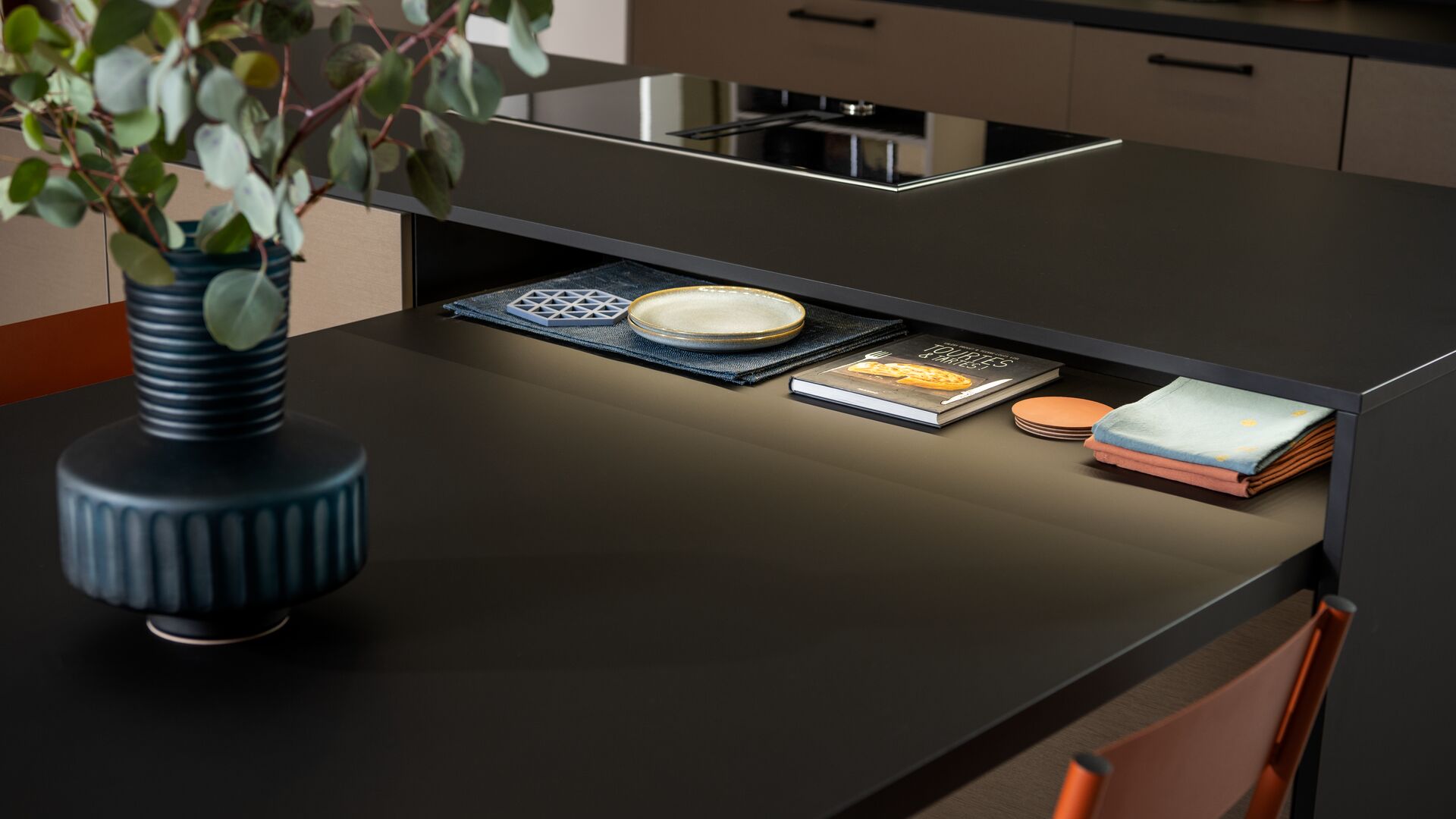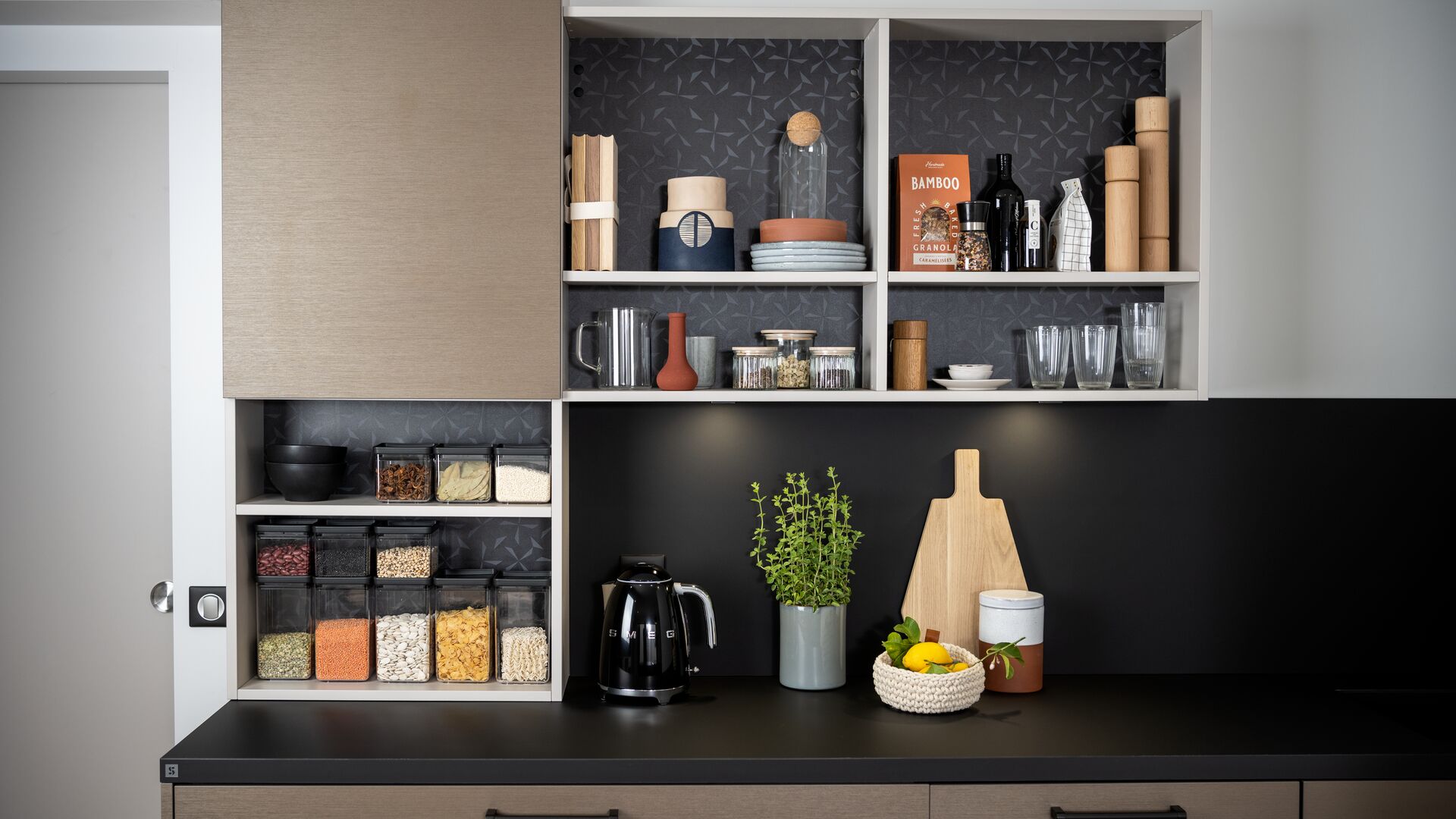 New
Kitchen with partition wallmounted shelves
Wonder wall
This couple in their forties wanted to keep as much of the existing building as possible, but wanted some separation of the space, so they were especially interested in this modular space. This features a functional partition that creates separation via a doorway between the entrance and the large living room. It achieves several of the couple's criteria such as defining the different spaces, providing ample storage, all with superb design. By taking advantage of tall spaces, the kitchen Schmidt designed had all the elements to enable them to create many happy family memories with their children.

Customise your kitchen in 3D
Do you want to start your kitchen project? Discover our online 3D planner and test yourself the many customisation options available. A wide selection of layouts, furniture colours and worktops are at your disposal. You can even match the colour of your walls and floors easily!
Zoom in on this kitchen with shelves