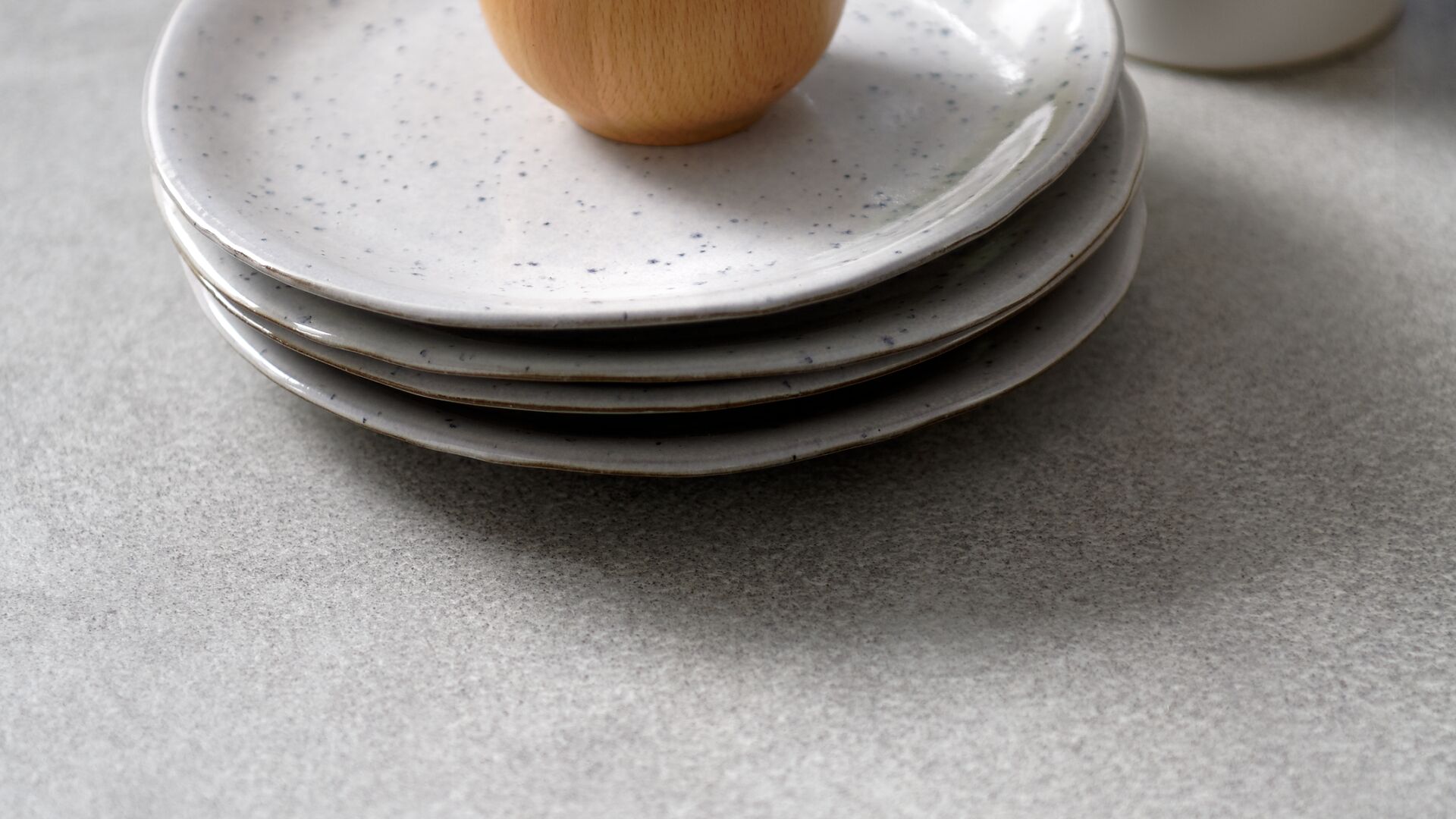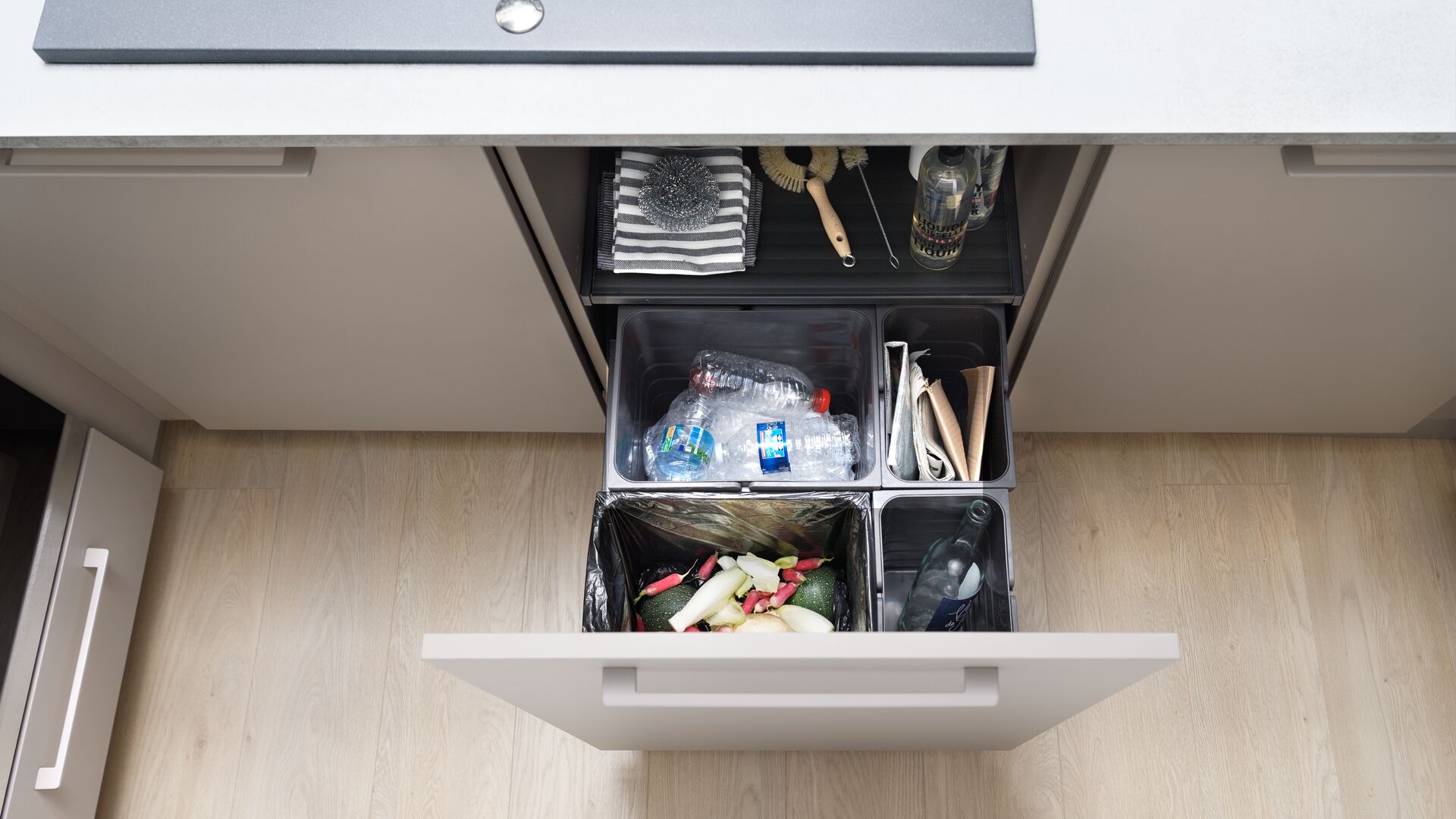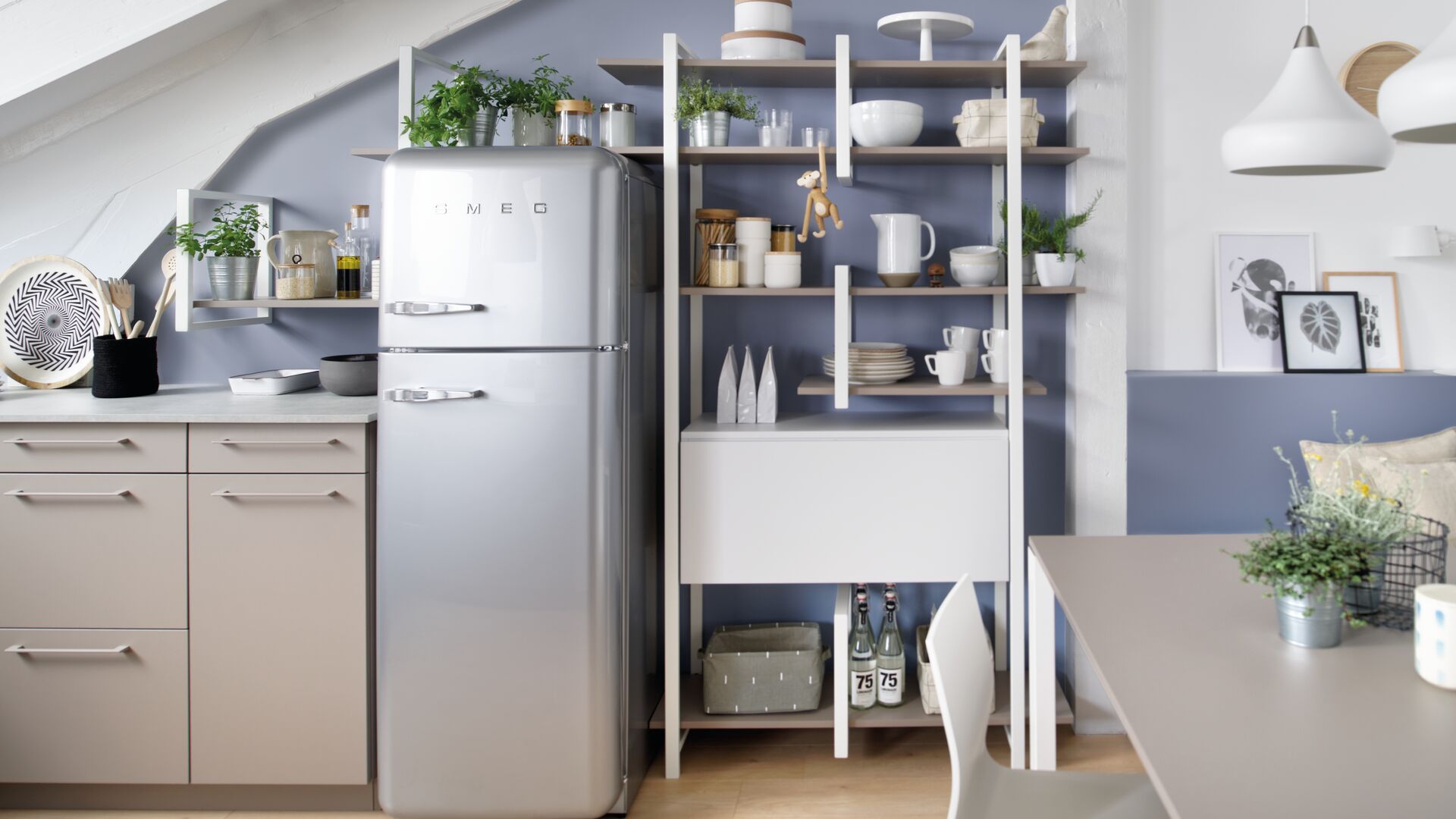 Modern U shaped kitchen
U & Me
Collection Naturally modern
Self-confessed urbanites Eva and Tom simply love their cosy loft apartment. With twins on the way, a smart solution was needed to free up plenty of space, and changing their kitchen was the perfect answer. Every square inch has been used, and even the roof beams have been brought into play. This modern u-shaped kitchen features an island return with extra-high units, metal shelves hugging the sloping ceiling, a bespoke table and a decorative touch in the form of silky-smooth bright grey fronts, courtesy of professional stylist Eva.
Customise your kitchen in 3D
Do you want to start your kitchen project? Discover our online 3D planner and test yourself the many customisation options available. A wide selection of layouts, furniture colours and worktops are at your disposal. You can even match the colour of your walls and floors easily!
Zoom on this U-shaped kitchen