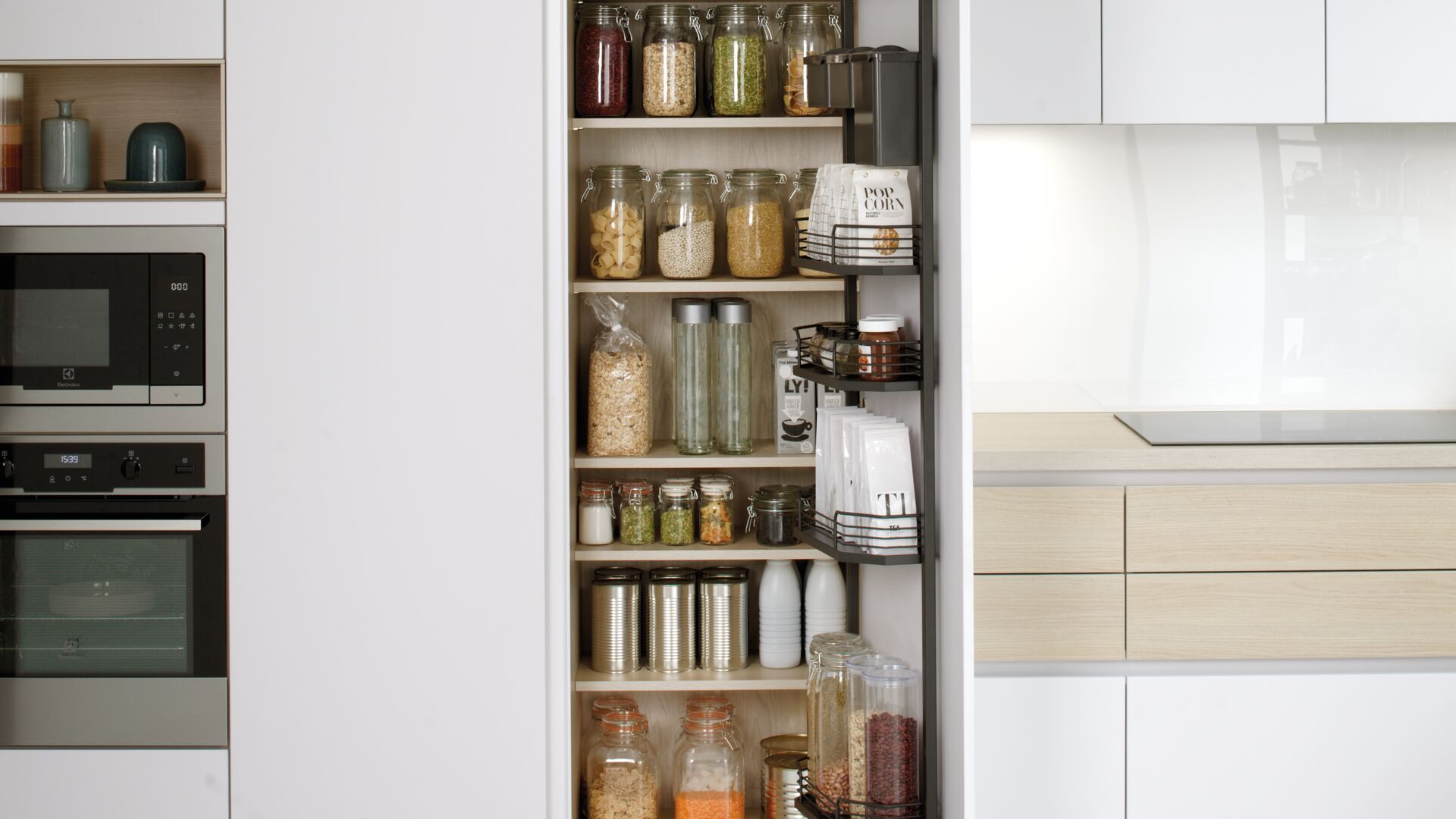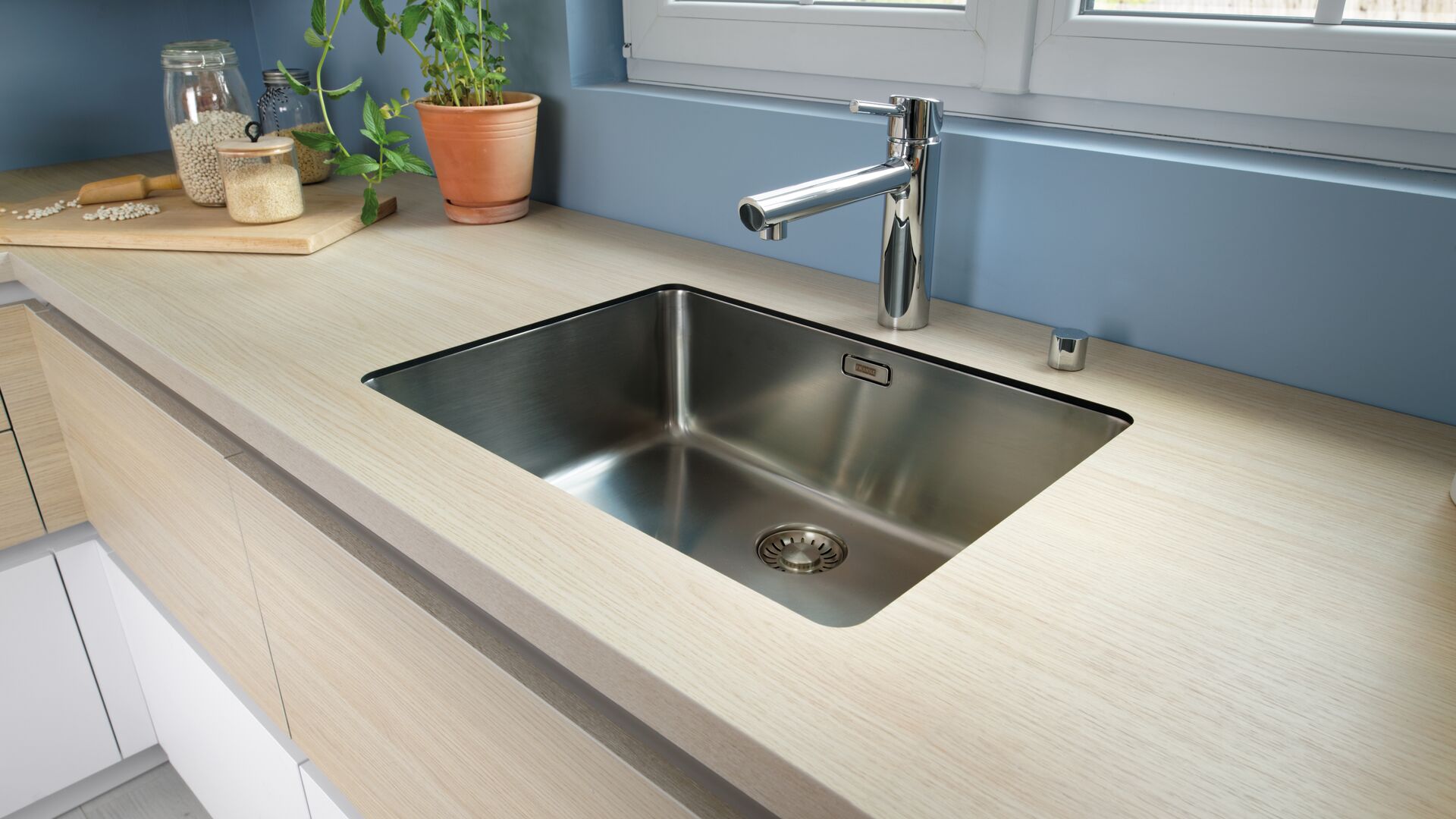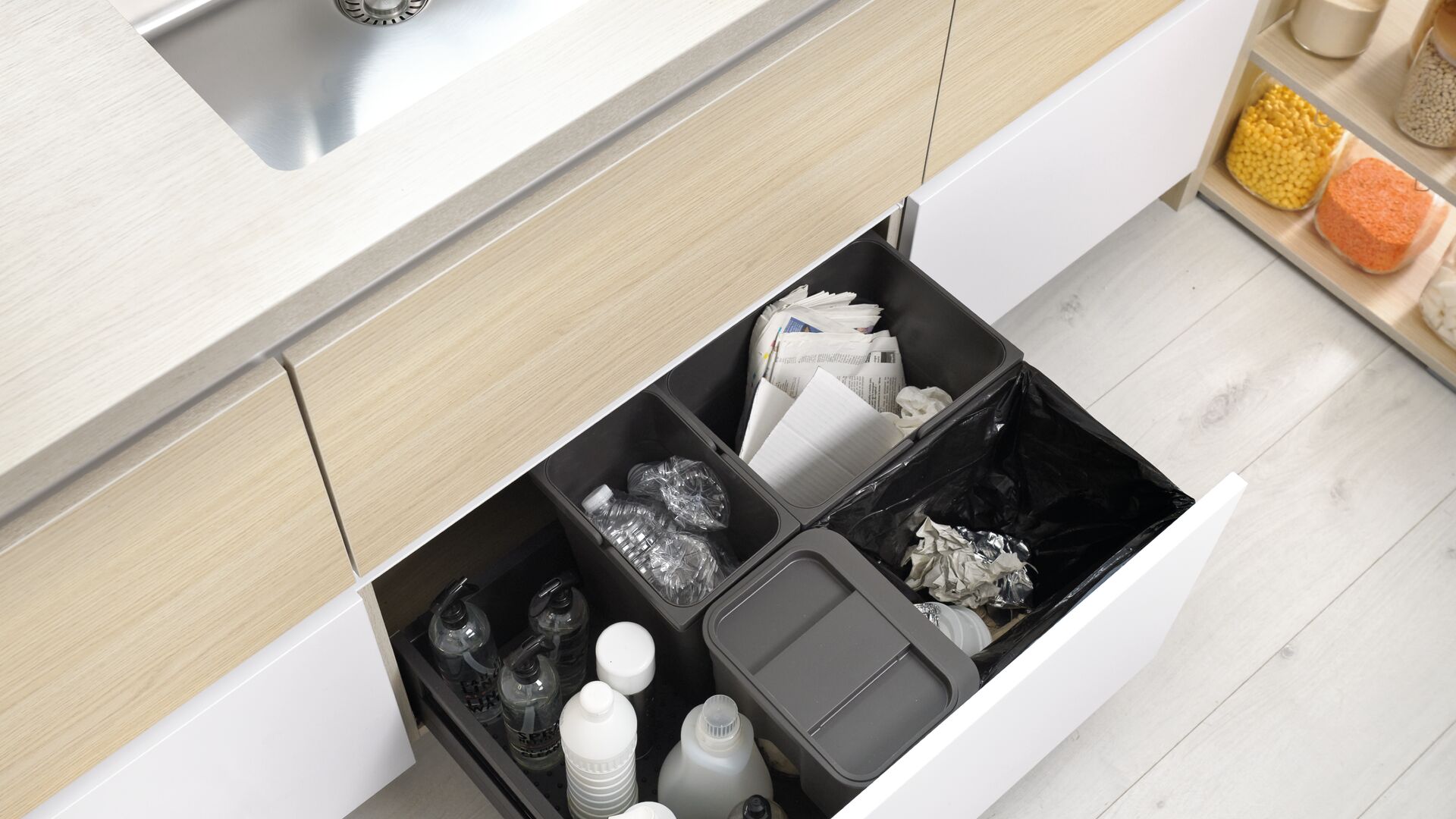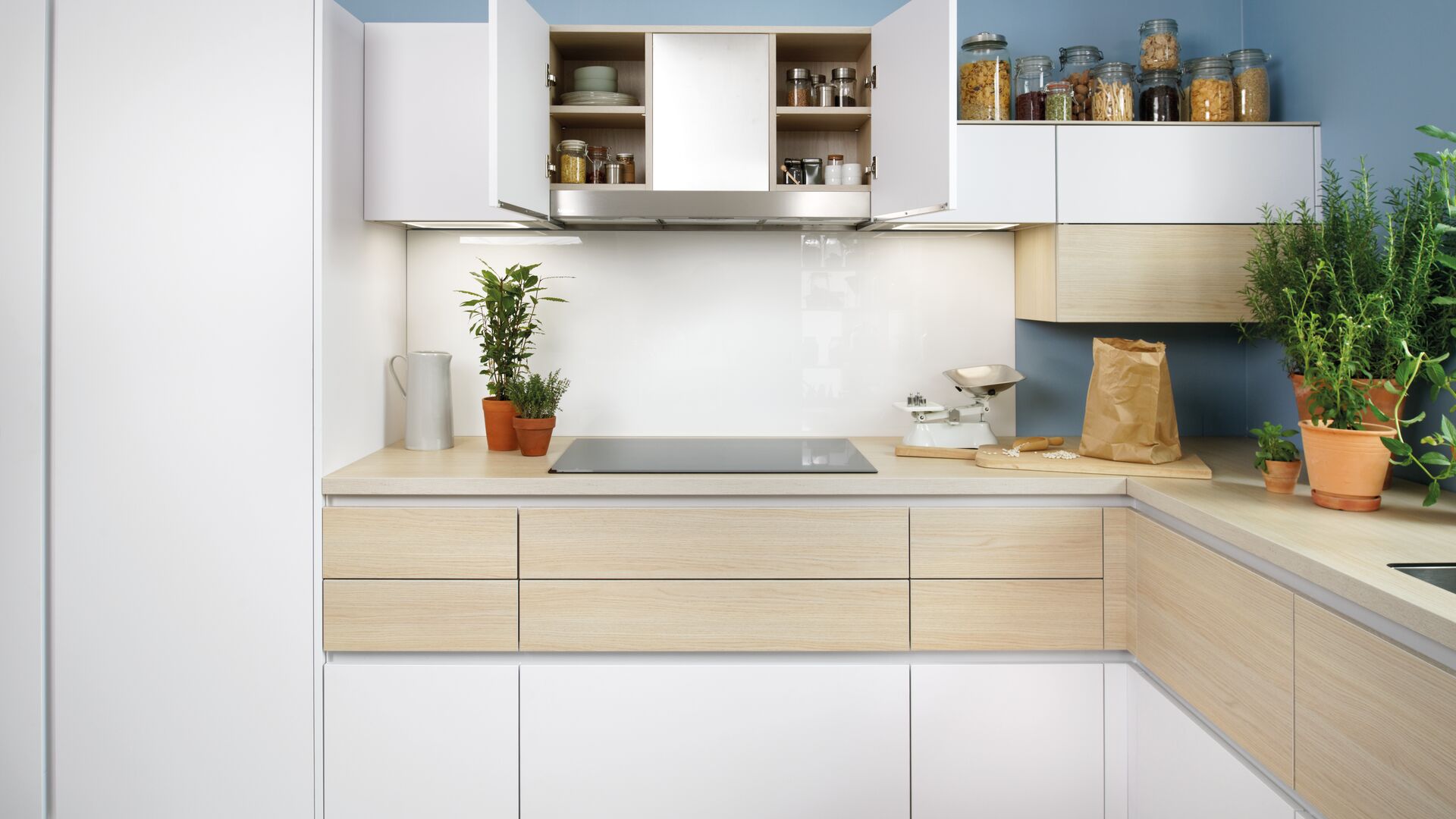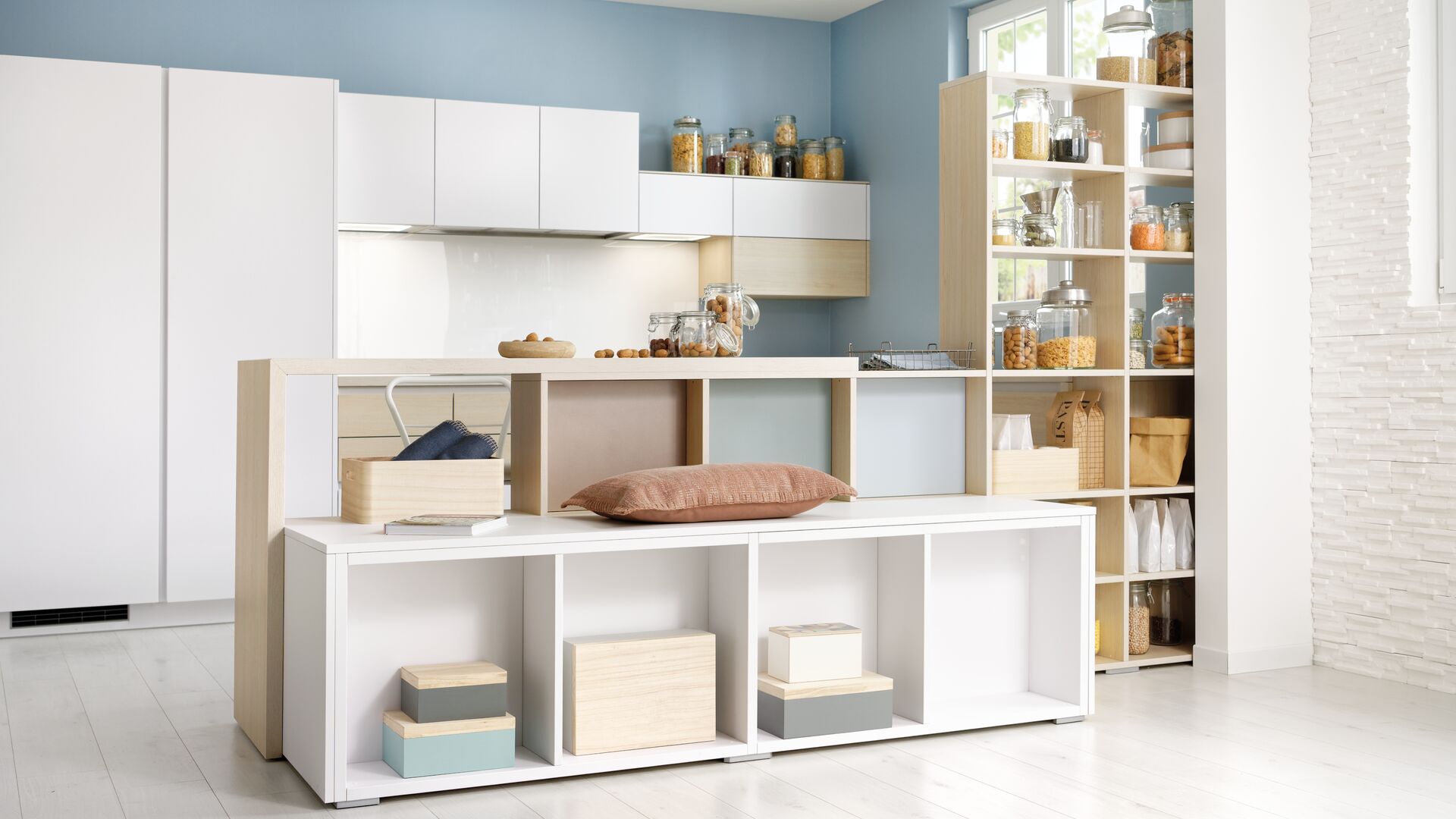 Minimalist white wooden kitchen
Personal Cocktail
Collection Naturally modern
Sometimes, less is definitely more. Such is Thomas and Valerie's philosophy when they insisted on an enduring, well-crafted white and wood kitchen without any bells or whistles, but with ample space for storing their dozens of jars of organic goodies. The interior solutions are just as minimalist as they are original, with up to three colours combined on the same unit as part of Schmidt's unique and fun COLOR MIX concept.
Customise your kitchen in 3D
Do you want to start your kitchen project? Discover our online 3D planner and test yourself the many customisation options available. A wide selection of layouts, furniture colours and worktops are at your disposal. You can even match the colour of your walls and floors easily!
Zoom on this minimalist kitchen