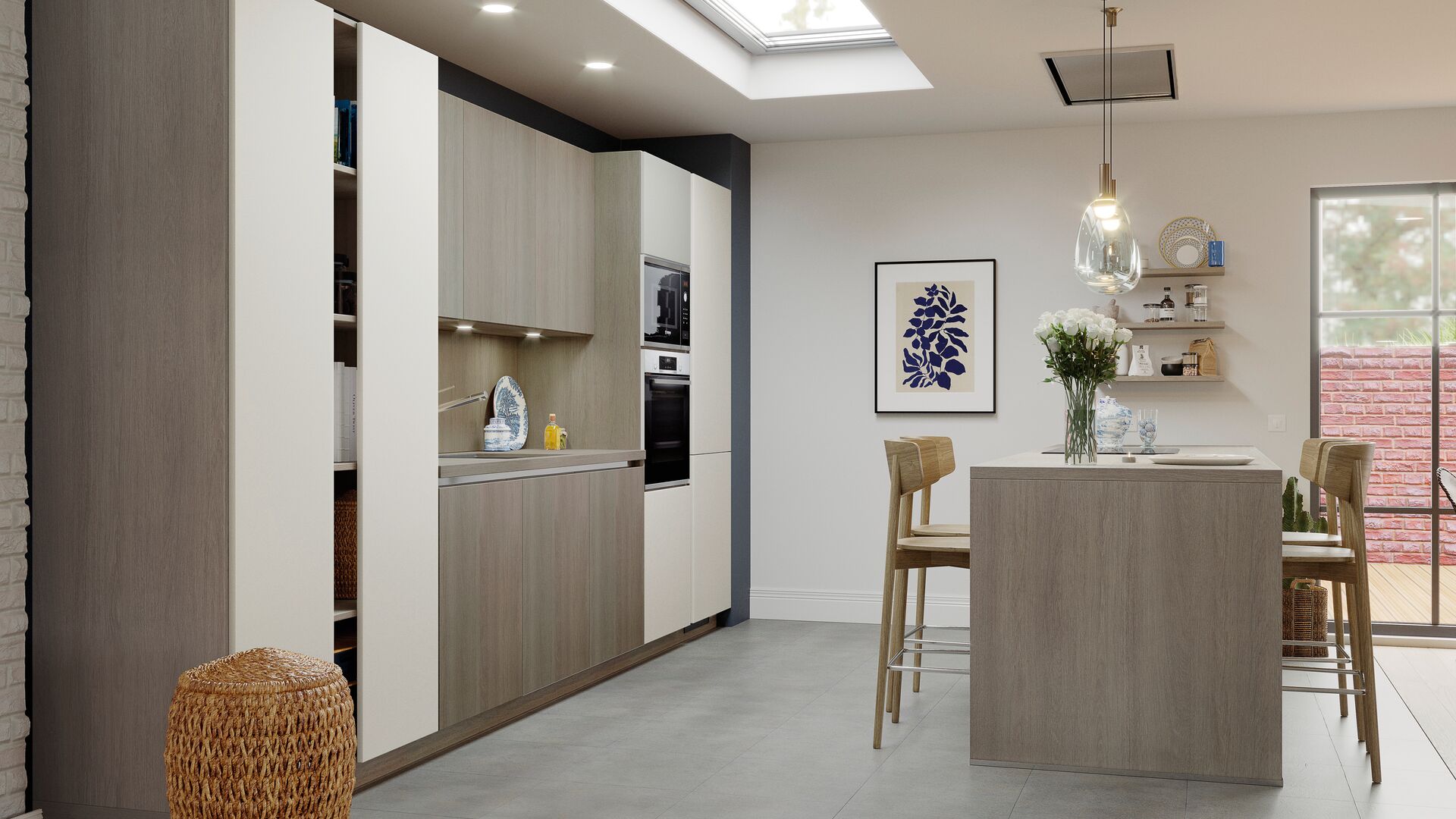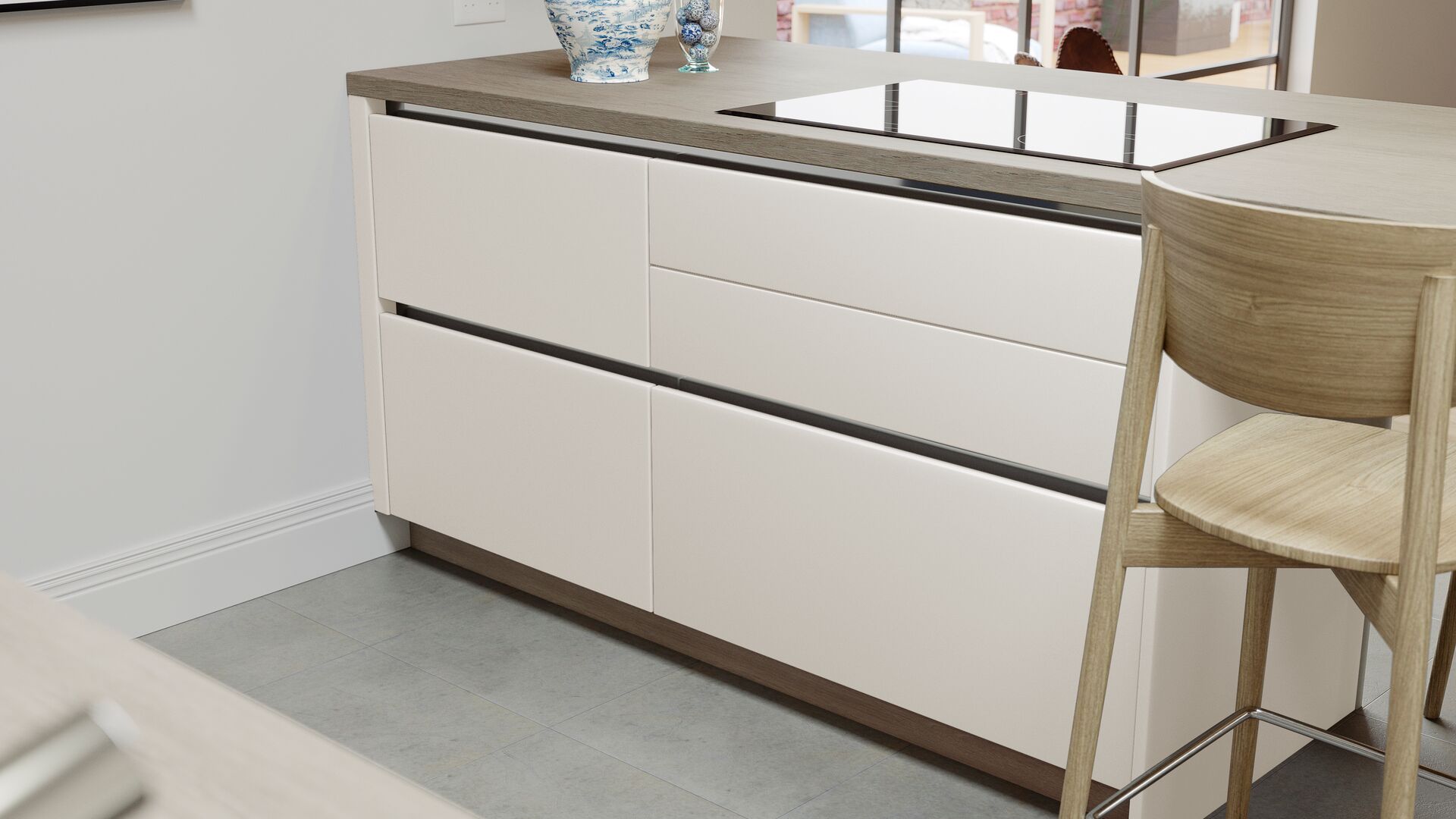 New
One-wall kitchen with island
Sweet Inspiration
Collection Naturally modern
When designing their urban flat, Kate and Jack searched for a kitchen that would meet their expectations. Between authenticity and simplicity, the couple had a serious crush on this "very British" model with a sleek style that perfectly suits their tastes. Won over by the subtle combination of shades of grey and wood, Kate and Jack also wanted to integrate an LED lighting system to give their space a brightness that is as natural as possible. Soon to be the proud parents of two children, they projected themselves into the future by including a kitchen island with four place settings. Lovely moments of bonding and family interactions in perspective!
Customise your kitchen in 3D
Do you want to start your kitchen project? Discover our online 3D planner and test yourself the many customisation options available. A wide selection of layouts, furniture colours and worktops are at your disposal. You can even match the colour of your walls and floors easily!
Zoom on this one-wall kitchen