The peninsula kitchen: practical and contemporary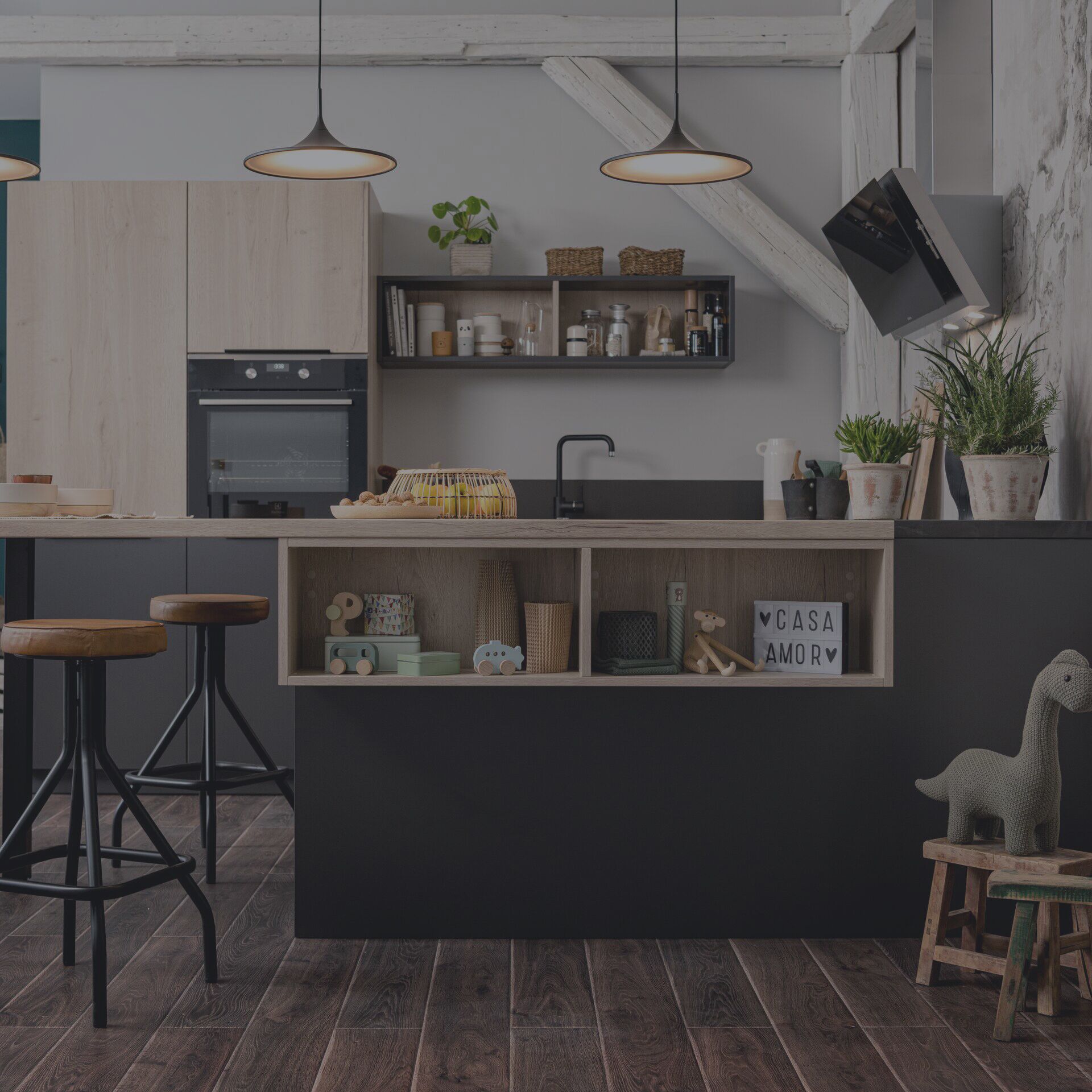 Your kitchen is the heart of your home life and requires a clever combination of technology, practicality and easy flow. All these elements are now intertwined with style and design. When it comes to high-end kitchen designing, island kitchens usually own the podium but in the last few years, peninsulas have been earning their stripes in the kitchen world.
What is a peninsula kitchen?
The peninsula kitchen takes its name from its design. One may think it's just another type of island when one side is actually attached to a wall or to the existing kitchen cabinetry, thus creating an extension of the kitchen layout. A peninsula can be used for more cupboard or counter space but, completed with some high-chairs, also turns into a dining table. It is ideal for smaller spaces and it is totally adaptable. It can be found in various shapes and sizes. 
The peninsula is a bespoke multi-functional element that allows storage, socializing area and more kitchen organization possibilities. 
What is the difference between an island and a peninsula in a kitchen?
Both names are derived from their respective geographical formations.  An island is a piece of land surrounded on all sides by the sea. A peninsula is a piece of land covered by water on three of its sides. The last side is attached to the main land. The same is to be applied to kitchens. An island is an independent unit and as such is completely free-standing.  The peninsula has one side attached to the rest of the kitchen or to a wall.
What are the benefits of a peninsula?
The main benefit of a kitchen peninsula is the optimization of space. Thus, for smaller kitchens, this is the perfect compromise for those who are dreaming of a kitchen island but who don't have the required space to fit it. What is the added value of a kitchen peninsula?
A peninsula can be the perfect addition to an already existing kitchen. It is an easy add-on and, unlike what is required for islands, you don't have to run cables or pipes to make this additional place functional.




The peninsula can create a seating area for family and friends allowing everybody to gather around. Kitchens are known to be the socializing heart of a house.




The peninsula offers additional preparation space. Isn't it what is always missing in a kitchen? We never have enough counter space. You can also choose to dedicate that area to the sink, stove and dishwasher. Always take into account the kitchen triangle.
The peninsula is a great way to re-design your kitchen. Yes, the peninsula allows a wide variety of options in terms of layout and design. It can create an L-Shaped design or even a U-Shaped design. 




A popular peninsula concept is also the perpendicular peninsula that juts out from a wall. This design can combine the island idea while adjusting to a reduced space. Circulation goes around one end. They are highly versatile and customization is possible, even recommended, to create a nice contrast. Play with materials, colors and shapes.




Adding a peninsula to your kitchen can act as a divider to separate the kitchen from another part of the house adding a real touch of elegance.
Basically, the only down point of a peninsula is that it might, to a certain extent, limit access and flow. The U-shaped peninsulas create some dead under-counter space in the corner where the peninsula and the other cabinets meet. Hence careful design and layout thinking is essential.
What to consider when designing your peninsula kitchen?
Rule number one is to take into account your kitchen's available space. The good thing is that even in a small kitchen, it is generally possible to add a little peninsula that will create a lot of counter space without cluttering the kitchen hence combining contemporaneity and practicality.
Choose your layout carefully. Would you rather extend your kitchen by creating an L or U shape with your peninsula or go for the perpendicular layout that will act as a smart divider as well as a dining table? It is important to factor in your life habits when you choose to amend your kitchen layout.
What are the installation costs? A peninsula is often less expensive than an island. There's a great chance that the benefits acquired from adding your kitchen peninsula will be way worth its cost. 
---
Our other advice for choosing the right colours and layout for your kitchen:
Fitted kitchen: all our ranges
Open plan or American-style kitchen
Bespoke kitchen island
Small kitchen
U-shaped kitchen
L-shaped or corner kitchen
T-shaped kitchen
Galley kitchen
Black kitchen
White kitchen
Grey kitchen