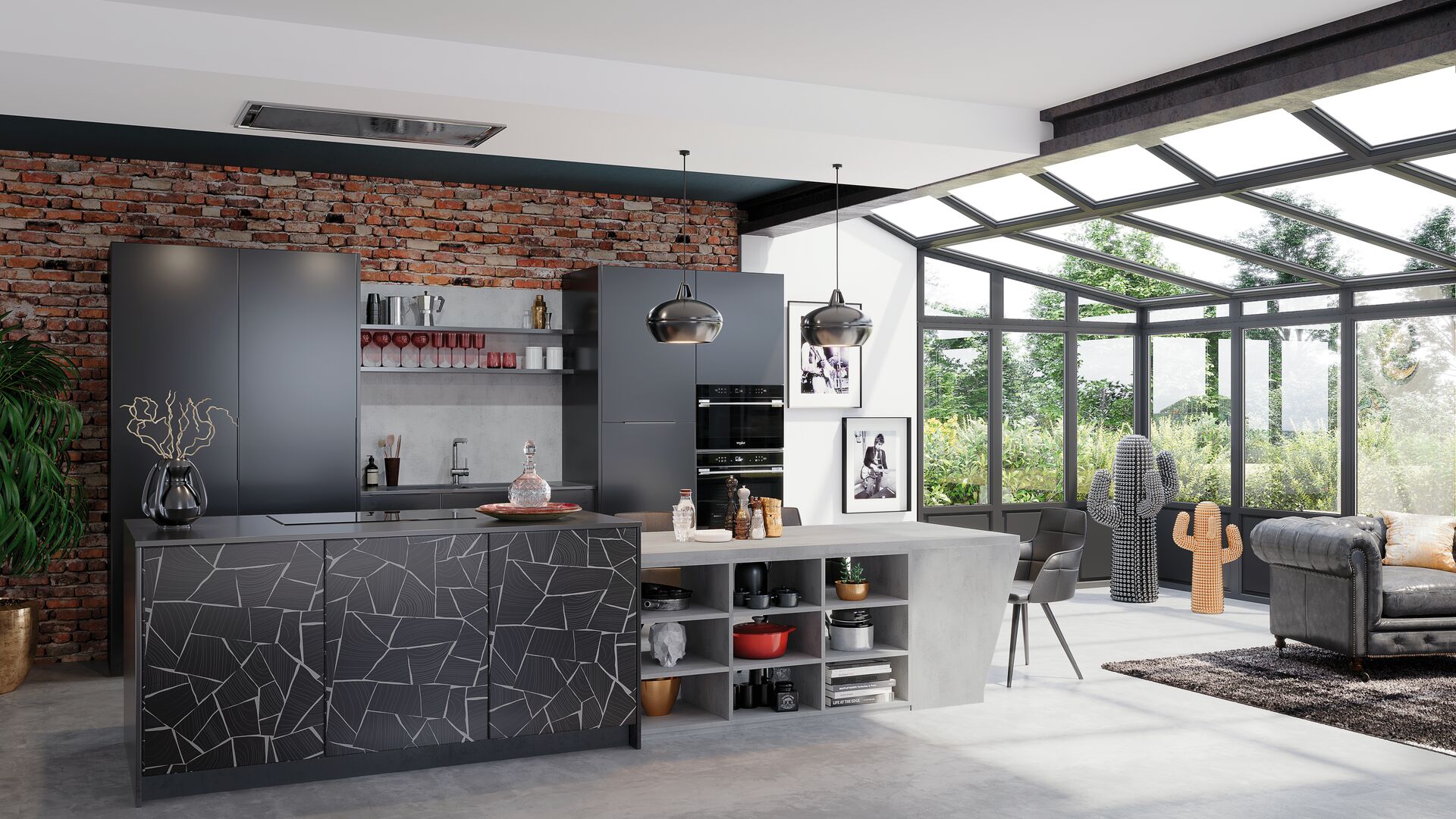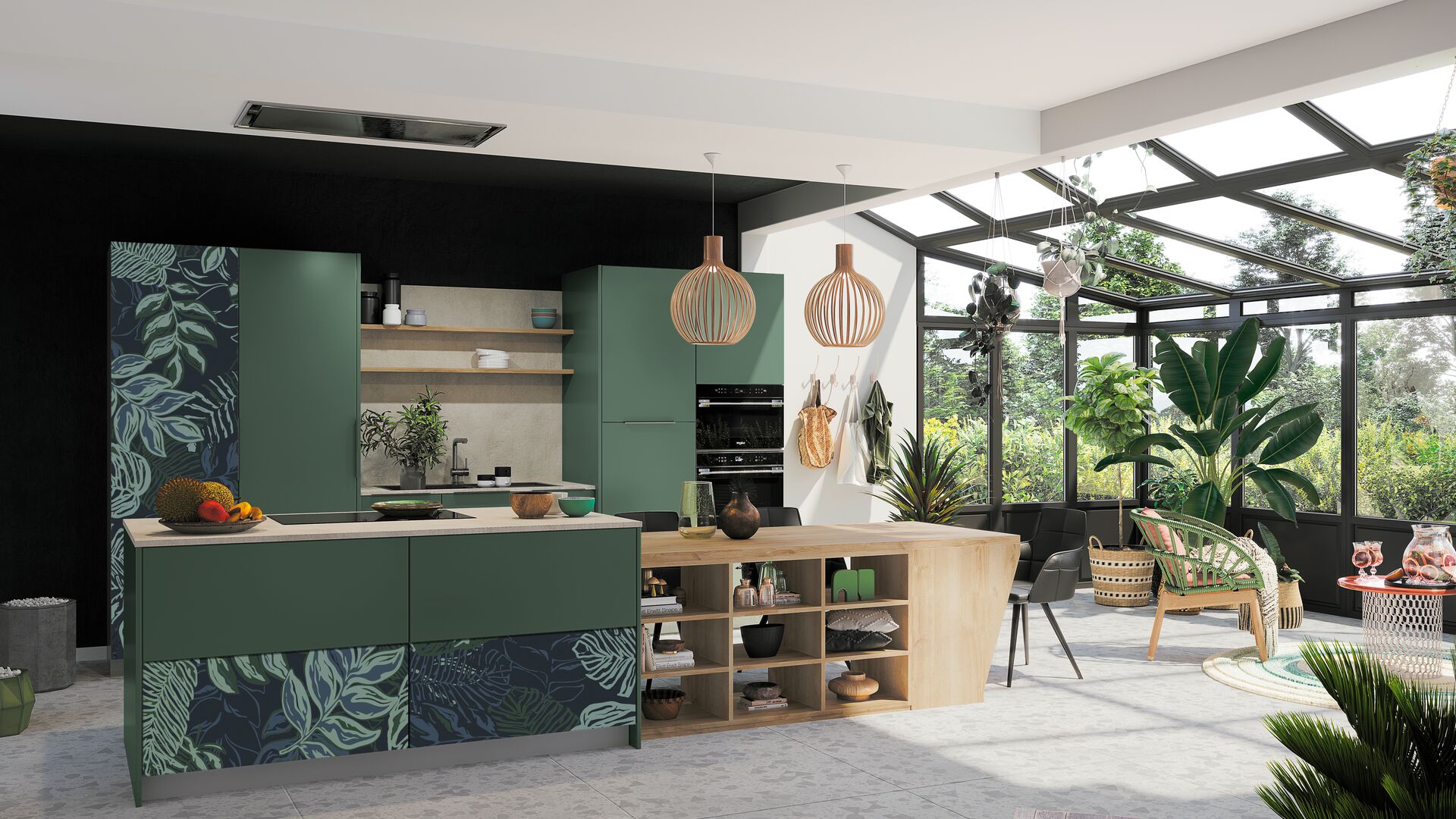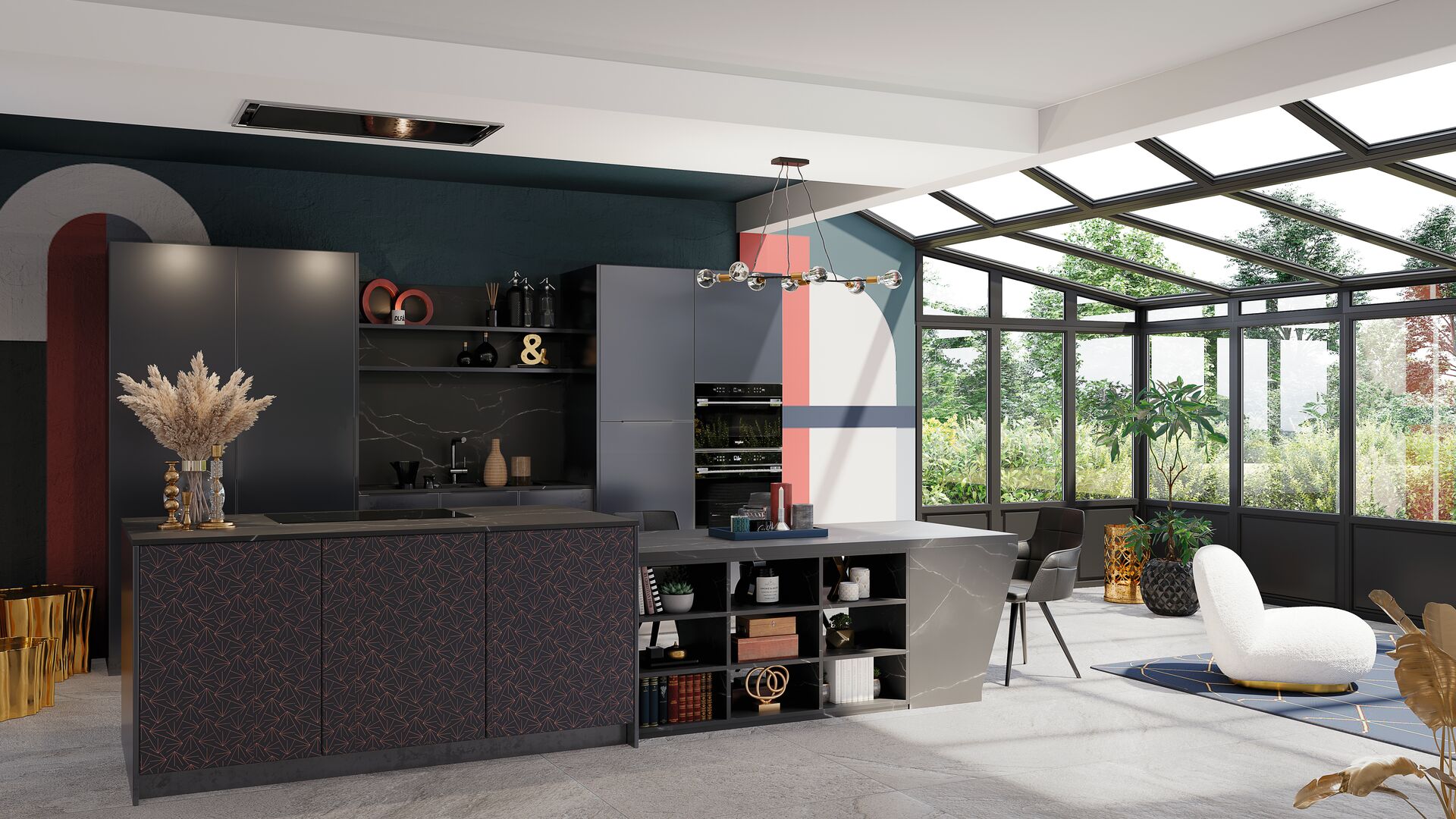 New
Personalised kitchen with printed fronts
Print
Collection Designer Line
Ever since they became parents, this couple in their forties have had to change up their routines. Instead of going out, they now like to have friends over to their place. On weekends, their group of friends gathers around the stylish central island the couple installed in their kitchen for drinks or meals. It's one of the main reasons they chose this kitchen design… That, and the opportunity to customise their cupboards. They're very happy to have chosen the "Jungle" design, even though they hesitated for a long time over the "Casablanca" style!
Customise your kitchen in 3D
Do you want to start your kitchen project? Discover our online 3D planner and test yourself the many customisation options available. A wide selection of layouts, furniture colours and worktops are at your disposal. You can even match the colour of your walls and floors easily!
Zoom on the printed front styles