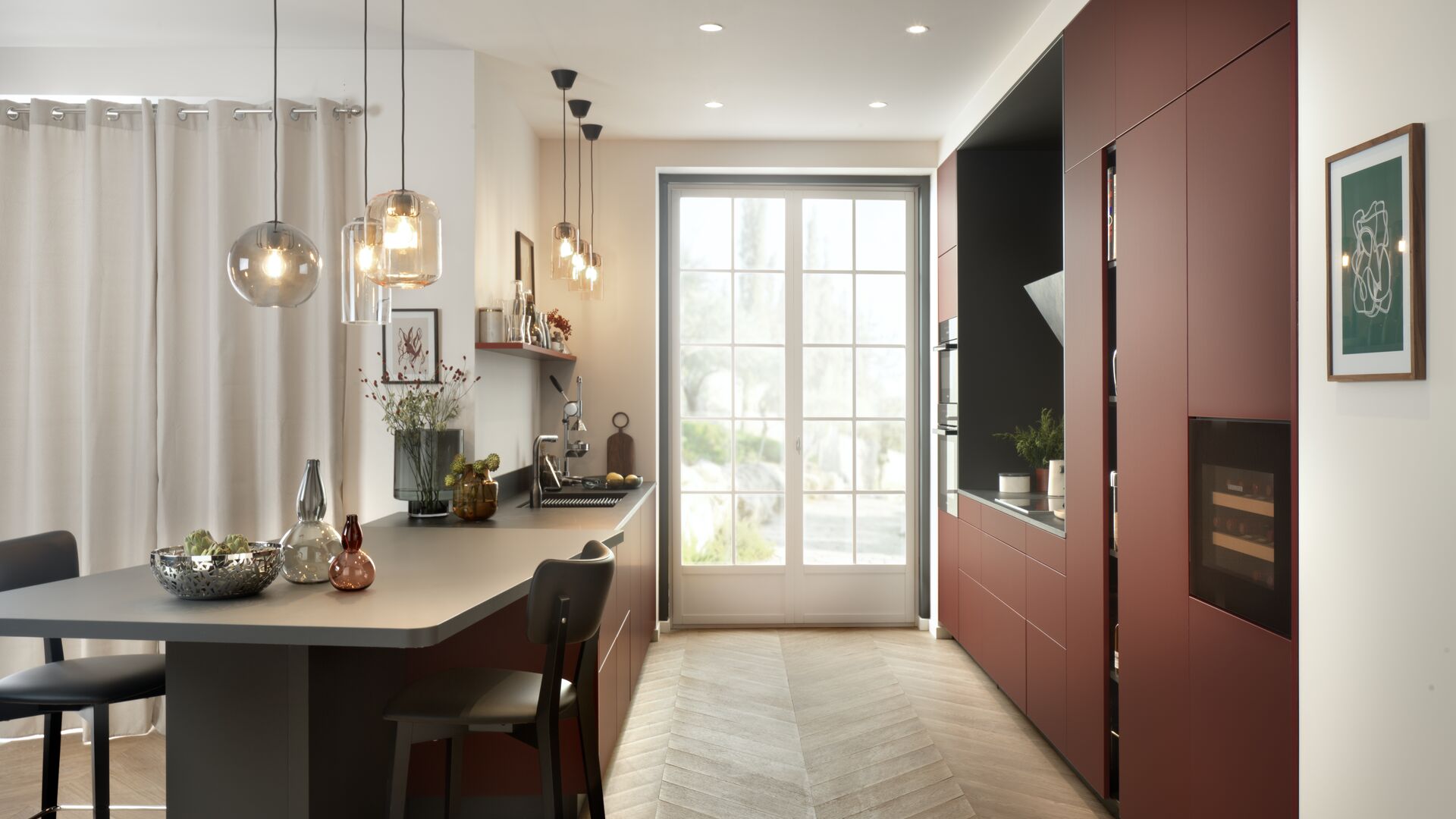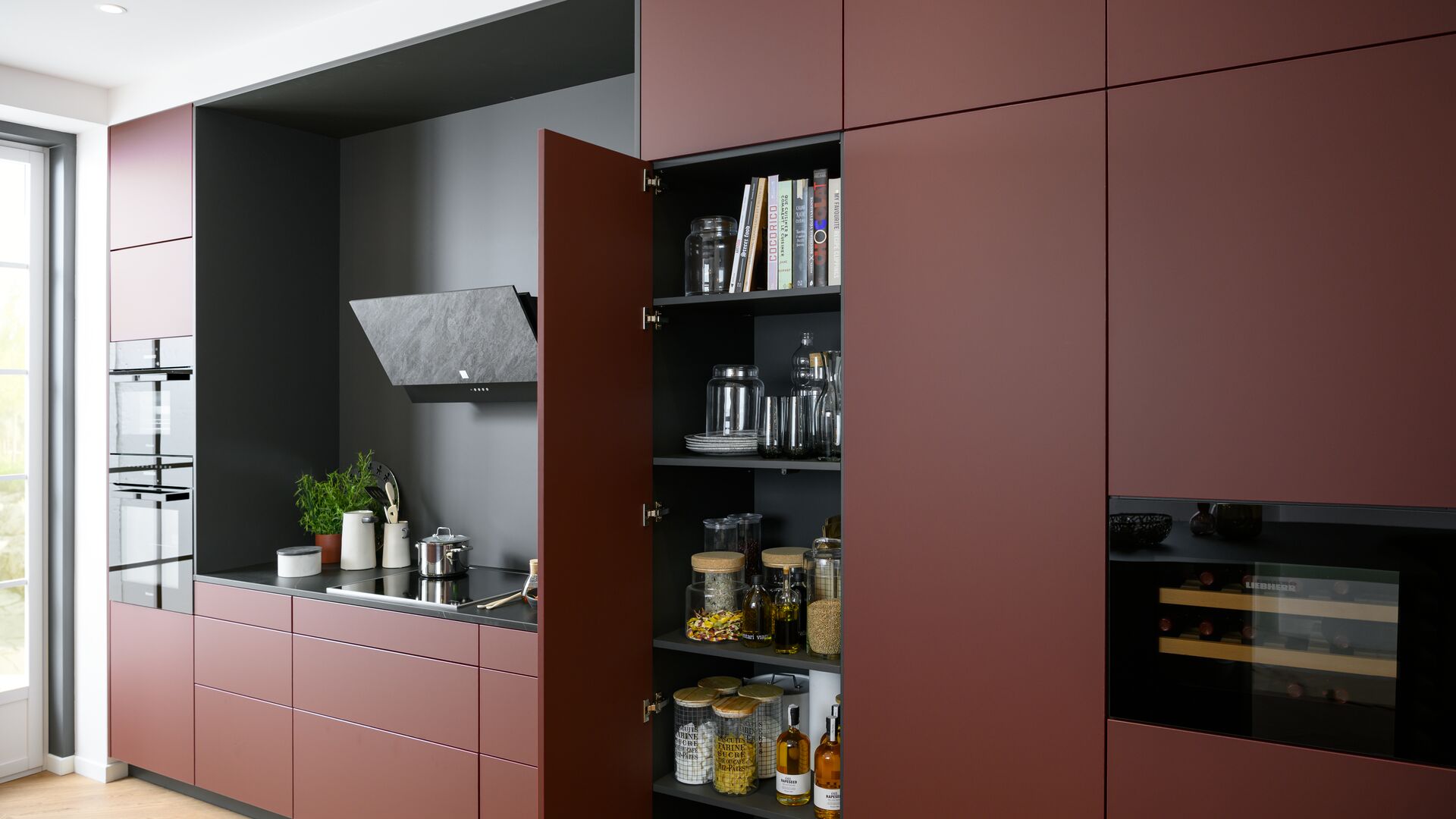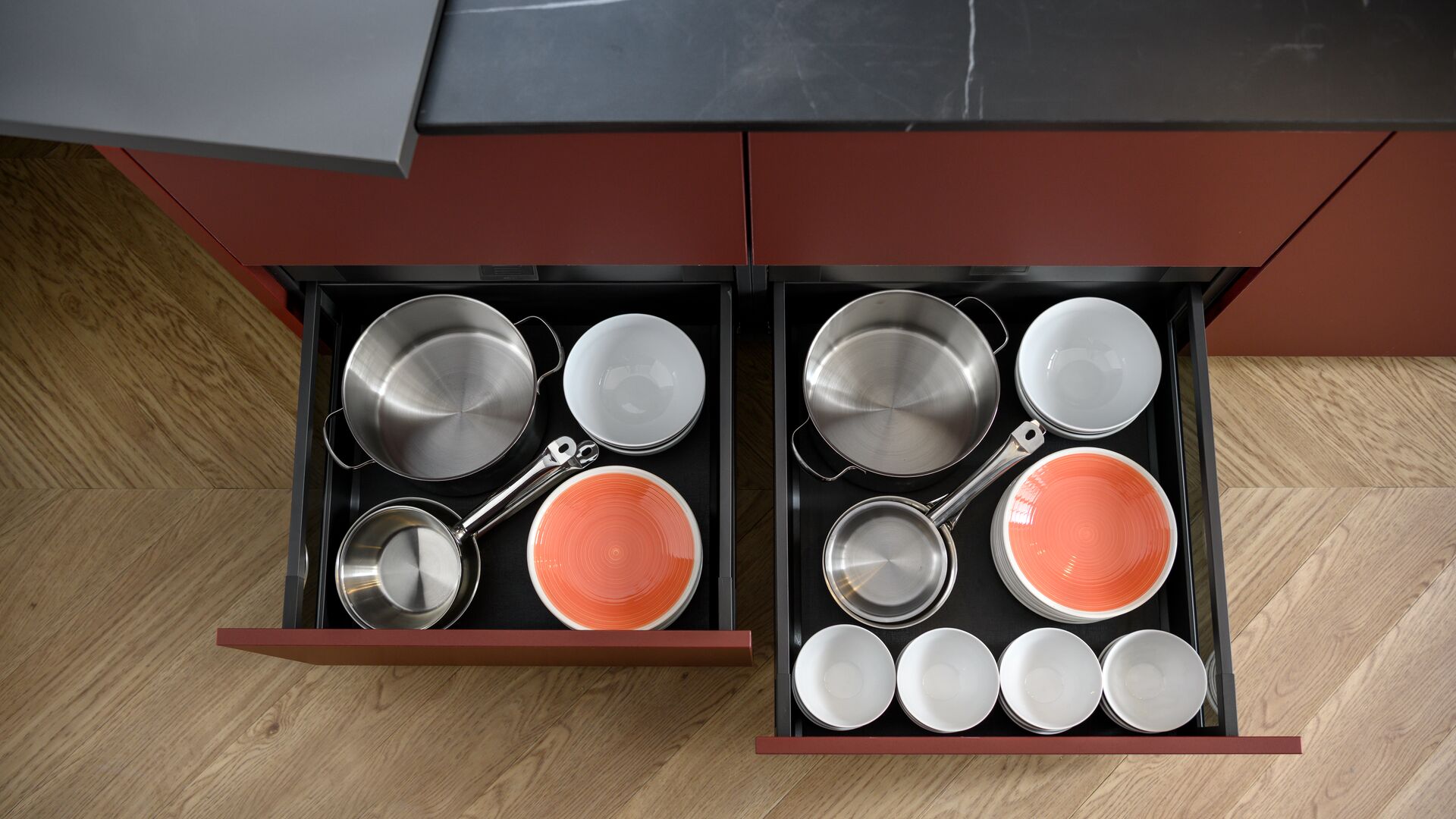 Red and black design kitchen
Dolce Vita
Collection Designer Line
A treat for the eyes... and the taste buds! That is exactly what you get with this Italian-style red kitchen (Sirra) that opens onto the lounge. The sleek lines of the black dining table (Caneo) acts as an extension to the central island and bring a graphical, geometric look to the entire room. Denis and Valentina are thrilled with the countless extra-deep storage units that are ideal for keeping their kitchen spotlessly clean. The end result is a full-length kitchen design with a perfectly optimised island, where your best recipes will be treated to a foretaste of paradise.
Customise your kitchen in 3D
Do you want to start your kitchen project? Discover our online 3D planner and test yourself the many customisation options available. A wide selection of layouts, furniture colours and worktops are at your disposal. You can even match the colour of your walls and floors easily!
Zoom on this red and black kitchen