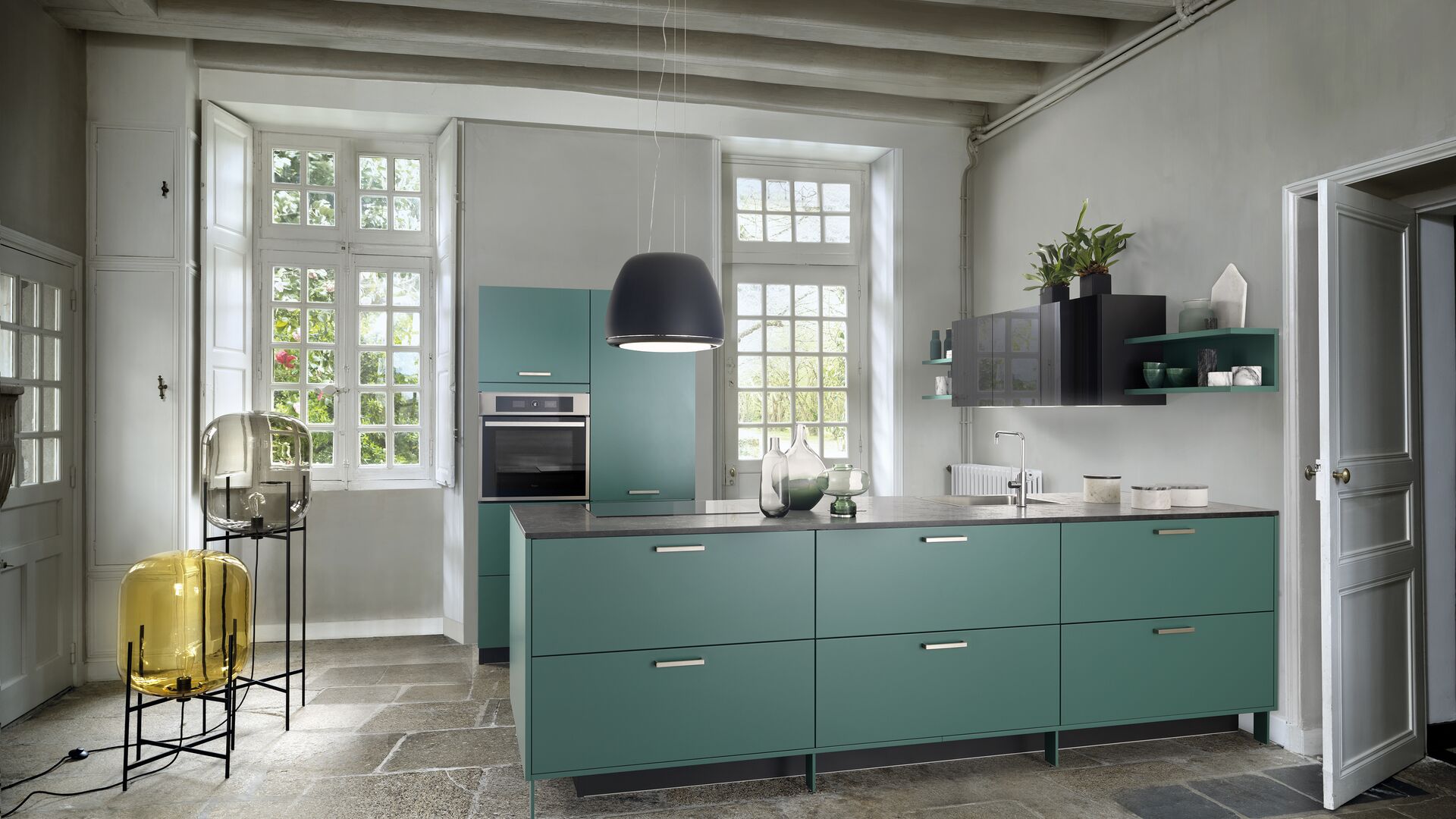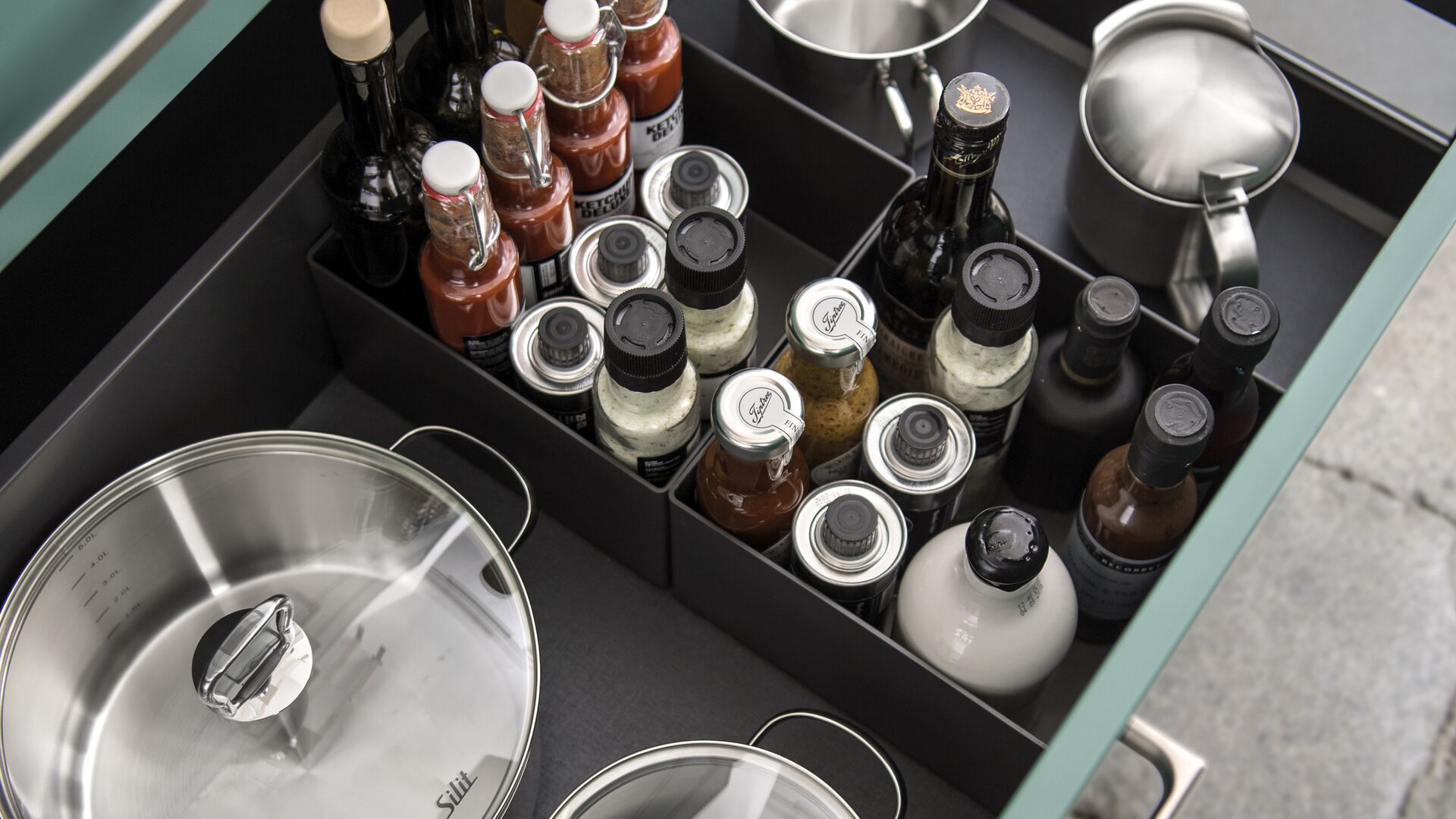 Green kitchen
Plant-Inspired
Collection Designer Line
In shades of muted shamrock green and elegant black, an idea of nature emerges with this small green kitchen, deceptively big on storage and so stylish. With its smart designer style, it features a decorative hood disguised as a lamp, a kitchen wall cupboard with smoked glass doors, wall-mounted shelves and has an U-shaped design for ease of access.
This designer kitchen comprises units from the Loft range (Shamrock in the photo) and the Crystal range (Black Stained in the photo). Laminate worktop in Etna Grey.
Customise your kitchen in 3D
Do you want to start your kitchen project? Discover our online 3D planner and test yourself the many customisation options available. A wide selection of layouts, furniture colours and worktops are at your disposal. You can even match the colour of your walls and floors easily!
Zoom on this green designer kitchen