Designing a small kitchen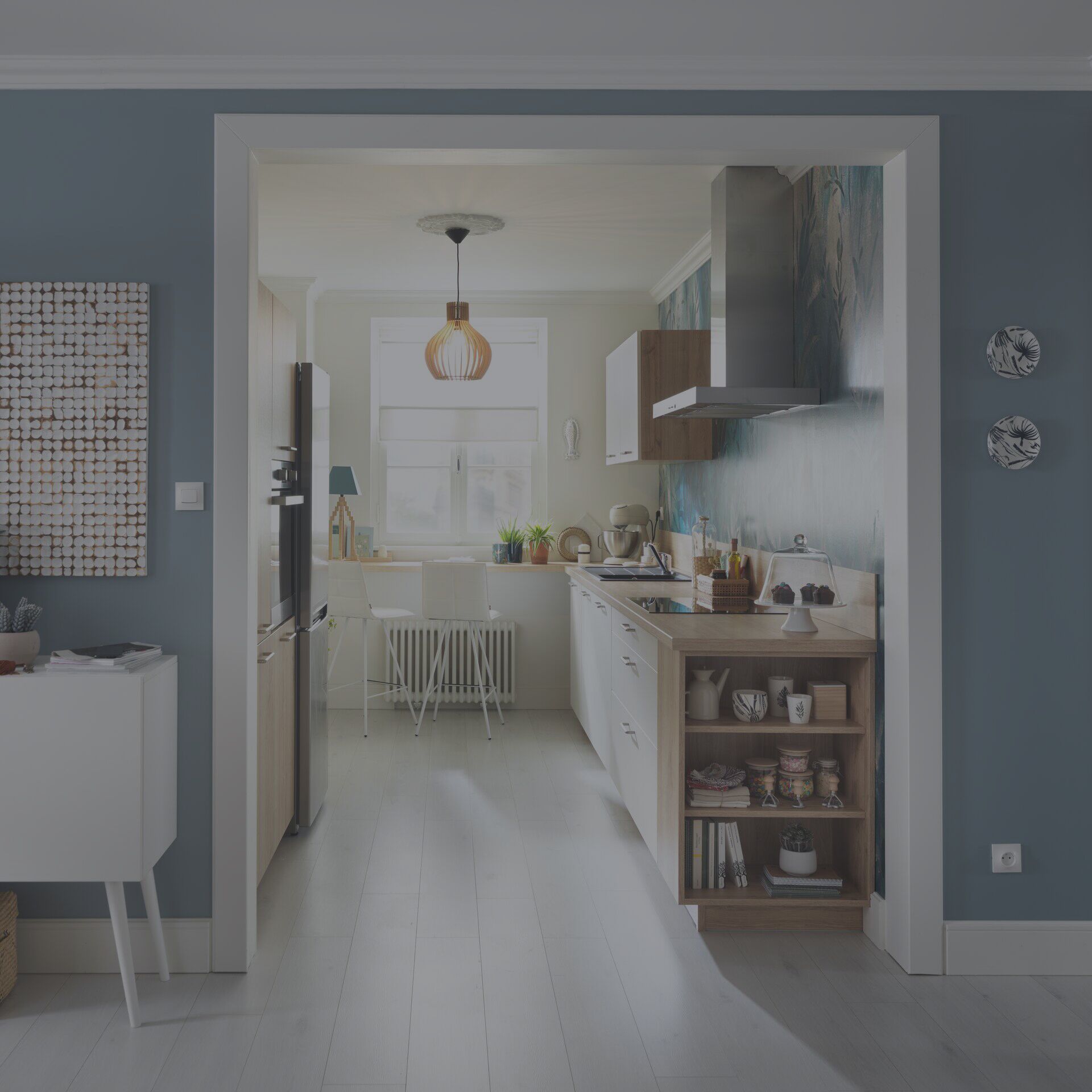 If you thought that designing a small kitchen was easier than a large kitchen, then think again! The smaller the space, the bigger the challenge. To create a sensation of depth, each nook and cranny in your kitchen needs to be used. A wide choice of appropriate materials will also help when looking to make effective use of the available space. Even though you may need to make a few compromises along the way, these tips should help you design the little kitchen of your dreams. If you only have a limited space available for designing a fitted kitchen that matches your every need and desire, then read on and discover what you ought to know.
How do you make the right choices with a small kitchen?
Whether you are short on space or have ample room to play with, the kitchen is one of the most important rooms in the home. It needs to offer plenty of warmth and functionality so that you will be inspired to cook and entertain friends and family. Its design is just as important as any other room in the house or apartment.
Small kitchen: time to put your thinking cap on
When space is at a premium, you need to think of everything, such as organising storage, incorporating a meal prepping area into your home interior, choosing the colours, materials and furniture, and so on. Start by taking the time to think everything over. Simulate different designs with 3D software programs, sketch diagrams and browse through home design magazines. Make the right choices. For example, you might be tempted by a kitchen island, but that is not always the best idea in a small space. You need to be able to move about easily in a small kitchen.
Use each space in your small kitchen to best effect
Regardless of your kitchen's size, it must have several dedicated areas for prepping meals, washing up dishes, storing food and tidying away utensils, as well as a dining area if necessary. Nothing should be left to chance. Exploit every inch of the kitchen, including its walls, height, depth, and so on. Sometimes, it is a good idea to add a partition to mark out the different spaces. In any case, an attractively designed space brings an extra touch of elegance and highlights the kitchen's style. Use the same approach when organising your drawers and cupboards. A small kitchen can quickly become cluttered, so make your life easier by creating storage for each utensil and ingredient.
Which appliances should you choose for a small kitchen?
When it comes to choosing appliances, compromises often have to be made. The only appliance that you can really forego is a dishwasher. Hobs, fridges, extractor hoods, microwaves and ovens are often a must-have for the kitchen. However, ceramic and induction hobs are frequently available in different sizes, and the same applies to ovens and fridges. You can also save space with a microwave hood combo. These are important criteria, especially if you are planning to design a kitchenette.
What materials and colours can make the kitchen look bigger?
Now that you know how to arrange and equip your kitchen by taking account of the specific shape and dimensions of your available space, you might be wondering which materials and colours would be the best choice.
The tones and colours for a small fitted kitchen
If you have your heart set on giving your small kitchen a designer look, then colours can help your dream come true. If the space for your fitted kitchen lacks natural daylight, opt for light colours. White captures the light. If you want your kitchen area to be even brighter, choose a lacquered white finish for the units in your small kitchen. On the other hand, if your kitchen is bathed in daylight, you will be spoilt for choice when it comes to the colours. But bear in mind that light colours make the space look bigger while adding a sense of depth. Remember this when choosing your splashback or worktop. These two elements are a fundamental part of the kitchen. They catch the eye and highlight your units.
Which materials should you choose for a small kitchen?
When choosing the worktop (or the small kitchen island if you have enough room), remember that marble often creates an attractive effect, particularly in a modern small kitchen. Since you are dealing with a smaller surface area, you can also add an extra touch of fantasy, such as colourful designer finishes for some of the kitchen units, an original splashback and graphic floor tiles. If you fancy a cosy, contemporary kitchen, light wood is also an alternative. It will bring a touch of warmth to your kitchen. For a more industrial looking kitchen, think about concrete. This highly on-trend material will definitely bring extra style to your kitchen. Black and white monochrome lacquered finishes are another possibility for creating kitchens with striking sleek lines.
Follow these few tips and create a small kitchen offering plenty of practicality, ingenuity and style. Above all, believe in yourself and have faith in your ideas!
---
Our other advice for choosing the right colours and layout for your kitchen:
Fitted kitchen: all our ranges
Open plan or American-style kitchen
Bespoke kitchen island
Peninsula kitchen
U-shaped kitchen
L-shaped or corner kitchen
T-shaped kitchen
Galley kitchen
Black kitchen
White kitchen
Grey kitchen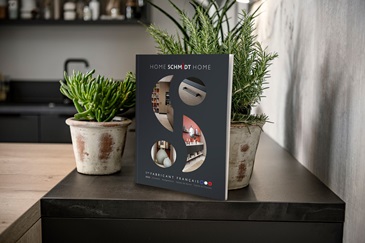 Browse through the Schmidt world catalogue in the privacy of your own home.