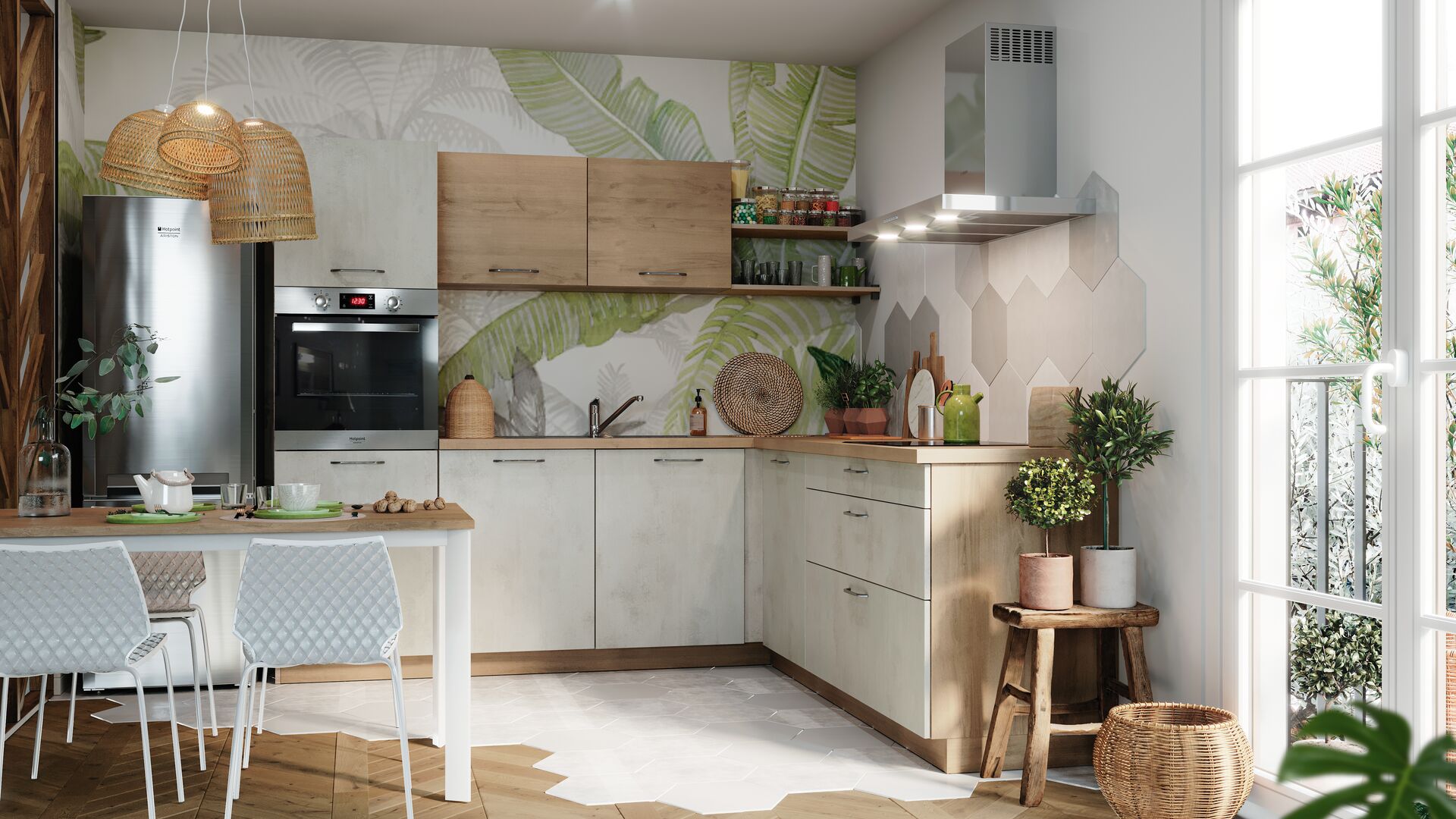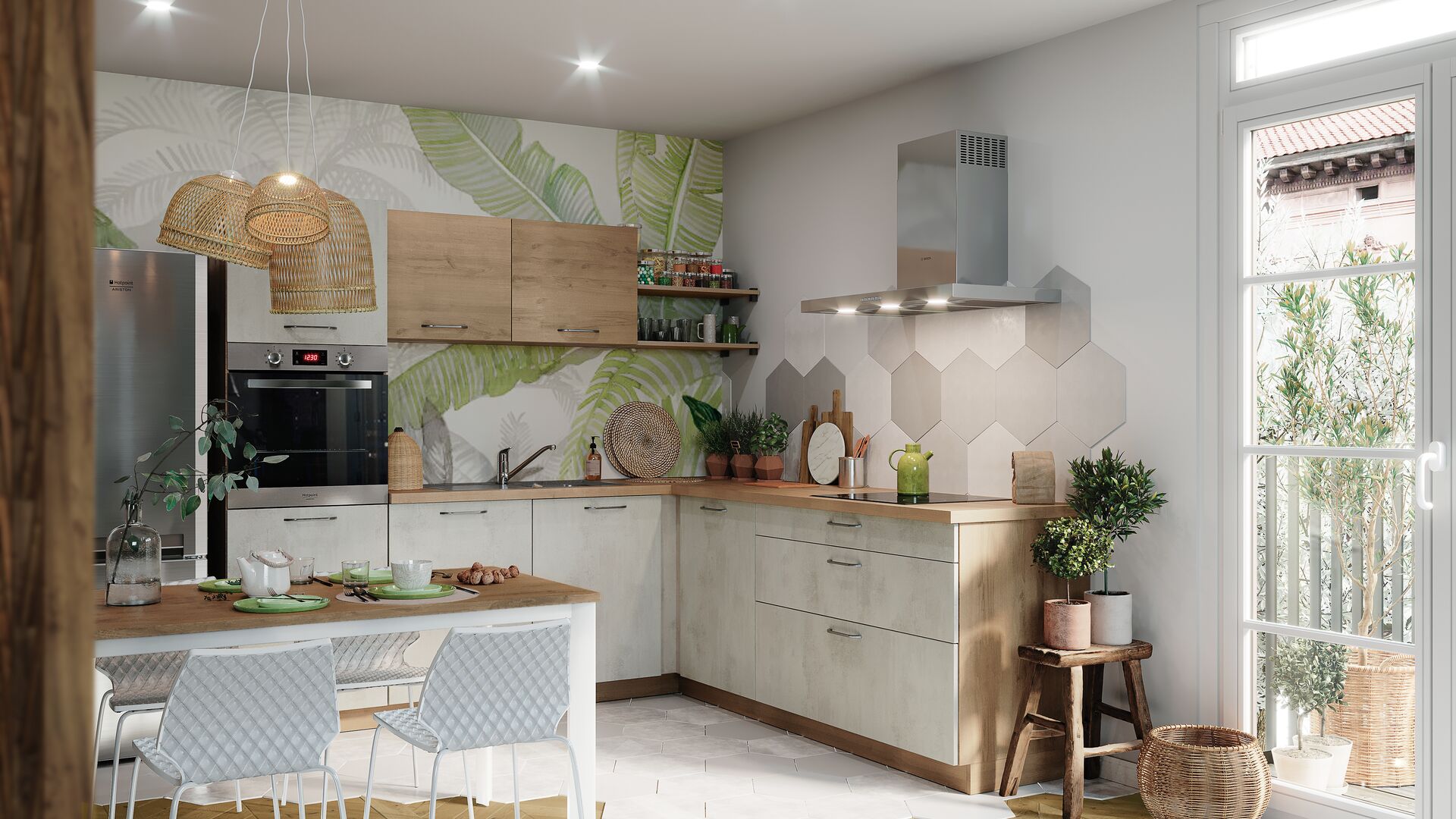 Beige and wooden kitchen
ARCOS Oxygen
Mathilda and Simon renovated their 55 m² flat to create a bedroom for their 1st child. However, to keep the warmth and cosiness of their living space intact, the couple, who are in their thirties, wanted to invest in a small L-shaped kitchen that is part of their living/dining room. What they wanted above all was a functional kitchen that would blend in seamlessly with the rest of their interior design. The added bonus that won them over: the natural wood look with the visible grain of the counter tops!
Customise your kitchen in 3D
Do you want to start your kitchen project? Discover our online 3D planner and test yourself the many customisation options available. A wide selection of layouts, furniture colours and worktops are at your disposal. You can even match the colour of your walls and floors easily!
Zoom on this small beige kitchen