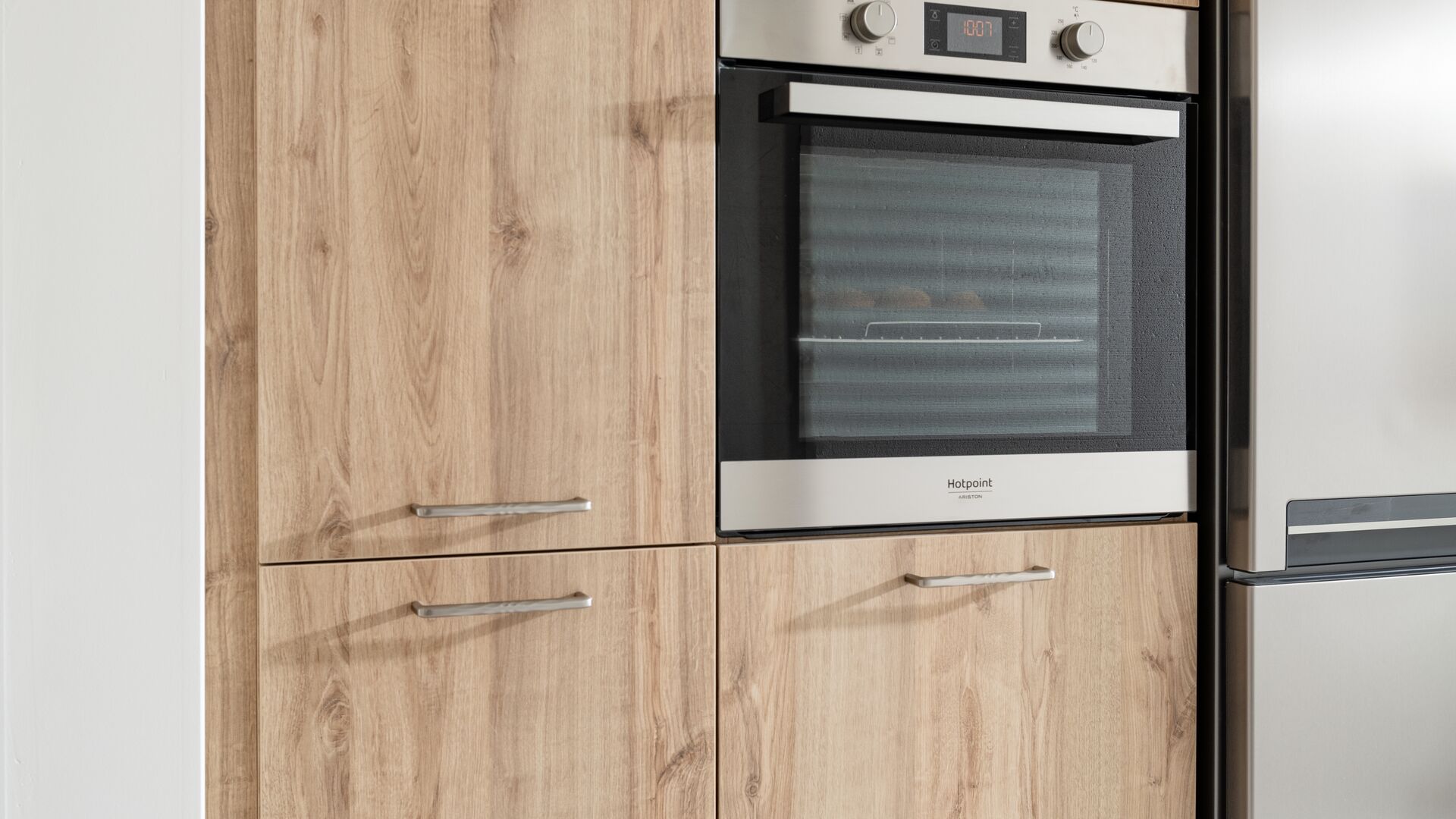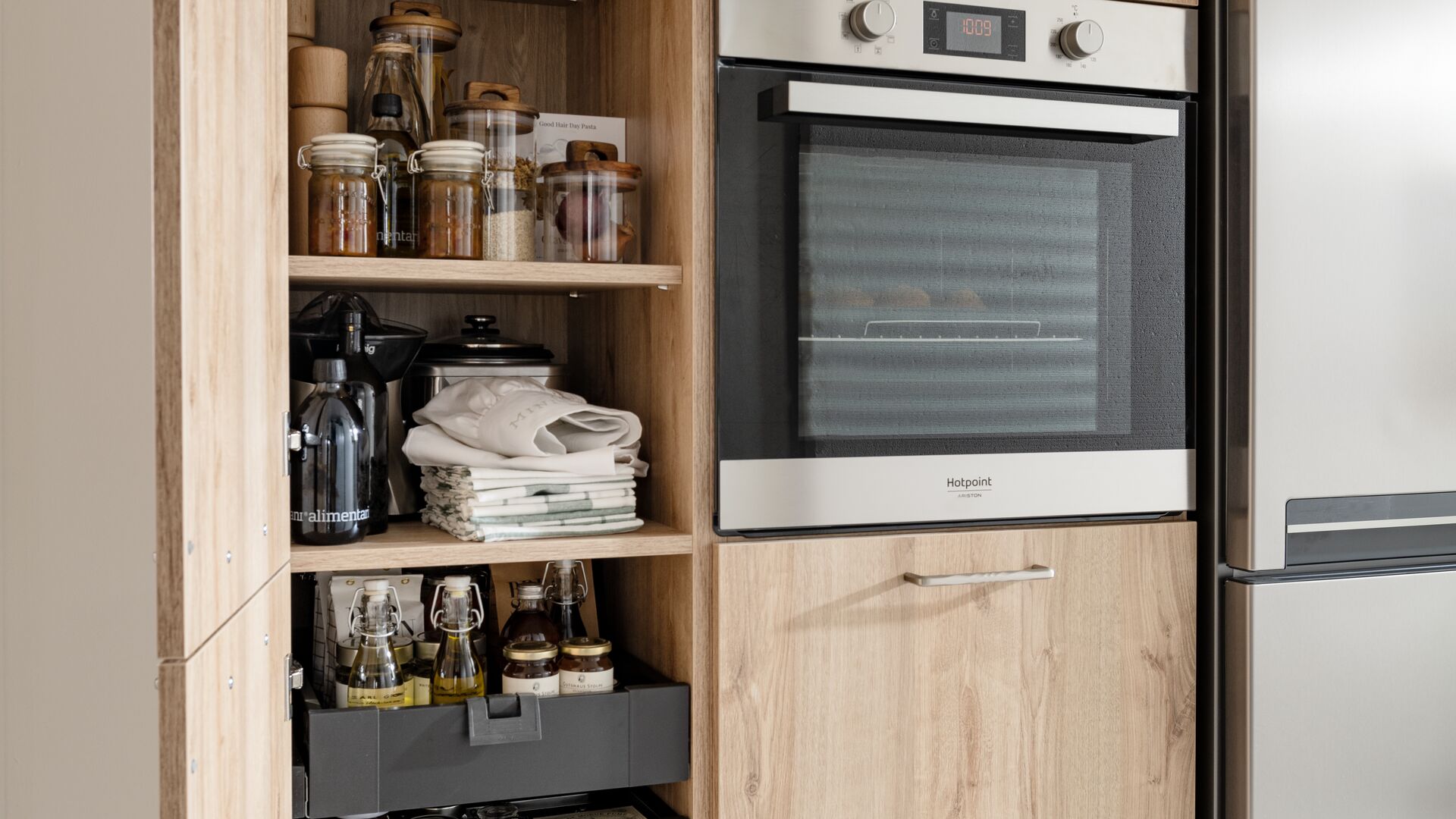 New
Small modern wooden kitchen
Welcome
Collection Naturally modern
One of the things Mary really loves is spending time with her 7 year old daughter, who stays with her every other week. They like making delicious cakes together and then trying a slice while they chat about this and that or talk about school. In fact it's the small fitted kitchen's warm, friendly vibe that first caught the attention of this city dweller. The bright, functional L-shaped design offers this young thirty year old some serious advantages. With her busy lifestyle, she never tires of having breakfast every morning at the handy breakfast bar just before leaving for work!
Customise your kitchen in 3D
Do you want to start your kitchen project? Discover our online 3D planner and test yourself the many customisation options available. A wide selection of layouts, furniture colours and worktops are at your disposal. You can even match the colour of your walls and floors easily!
Zoom on this compact kitchen