A dream, some ideas and a budget… You may have plenty of ideas about your new kitchen, but maybe you don't know where to start. We will help you make this dream come true in four steps. Simply. Made to measure.
Start by choosing the style of your kitchen by selecting the materials, the colours, the worktop, the handles and the splashback that inspire you most. Go for it! It's your project! Then, choose the type of storage solution best suited to your everyday habits: large pan drawer units, high wall units or floor-to-ceiling cabinets, extra-wide drawers and open shelving... The choice is yours. Then, choose the best fittings: the right sink, the right mixer tap, the appliances you have always wanted. And then comes the art of lighting your kitchen! We shed light on the best choice of light fittings and lighting built into your units.
Four simple steps leading to one true reality: you already feel at home. Now it is your turn.
1. Choose the style of your kitchen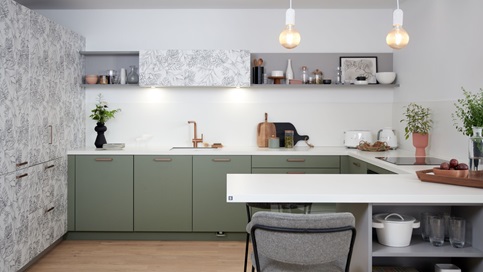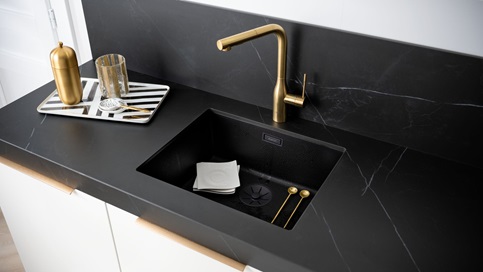 2. Discover our storage solutions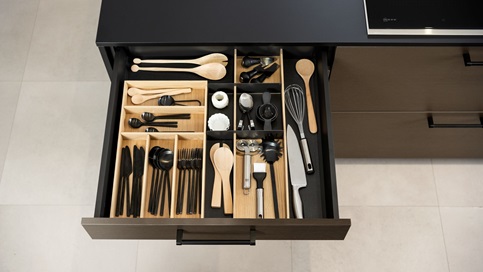 3. Follow the guide to the selection of fittings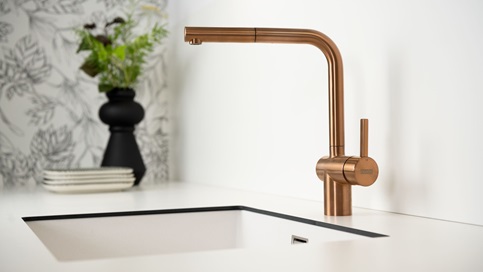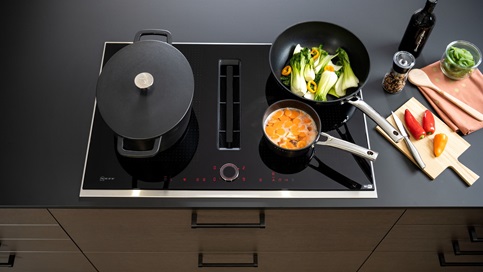 4. Think about the lighting in your kitchen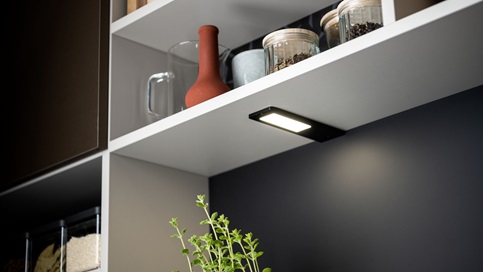 5. Make an appointment with your Adviser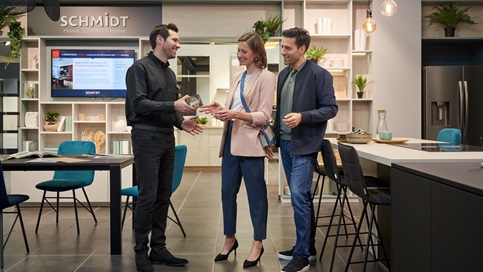 You still haven't made up your mind?