Made to measure kitchen worktops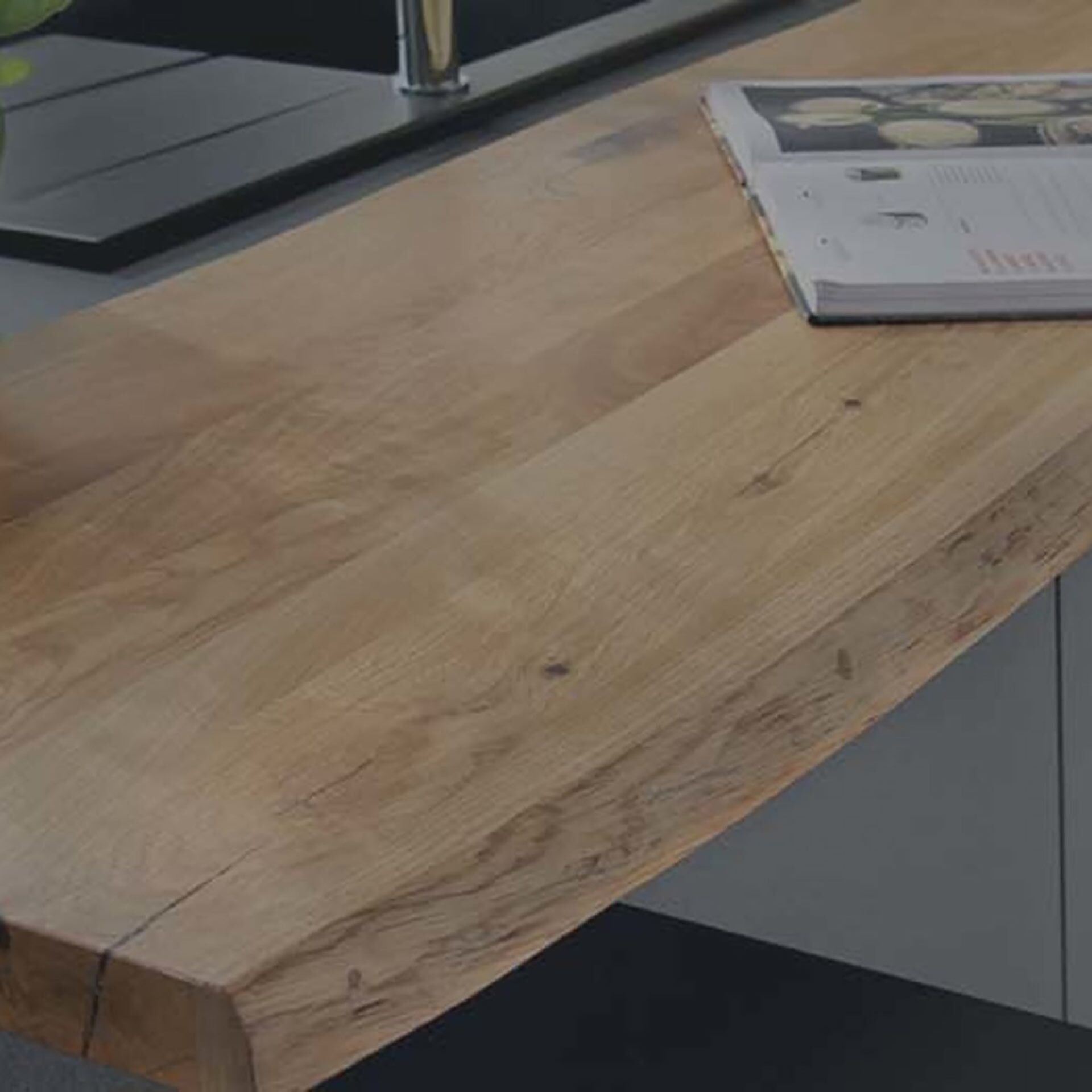 Design, materials, forms and expertise
At the heart of your kitchen, the worktop has to provide satisfaction every day, both through its appearance and its functionality. It must resist changes in fashion and everyday wear and tear; it must be hygienic and efficient ... as Schmidt is well aware. That is why we have dedicated all our expertise to this very special item, offering you nearly 60 different colours and materials to create a wealth of possibilities. To meet your needs and tastes, of course – and why not in combination with the matching splashback. You can choose between many variations in terms of cut-outs and joints, premium quality finishes and a 10-year wear-and-tear guarantee for splashbacks and worktops – parts, labour and travel included. At Schmidt, we take your worktops seriously.
Laminate worktop
The worktop offering the best quality-price ratio. With close to 40 colours, laminate pulls out all the stops: stone, concrete or wood are now outstandingly realistic, affordable and practical solutions. What about a velvety-smooth finish? Our on-trend matt Nano finish laminate replaces the decorative sheet with a high-performance silky-smooth covering. Fingerprints are a thing of the past! Its secret involves integrated nanotechnologies, where even micro-scratches disappear. Possibility of an extra-thin design with the 12 mm compact worktop.
Features :
Available in three deep velvet colours, the Nano finish is an essential finishing touch for new high-end kitchens that stand out from the rest. The edges can be straight or rounded depending on the style and location of the kitchen, and you can even vary the thicknesses: a reassuringly solid 78 mm for a bar, for example, or a sleek 20 mm to highlight your designer units. Alternate, multiply; juxtapose… with laminates, there is something for every taste – at a very moderate price.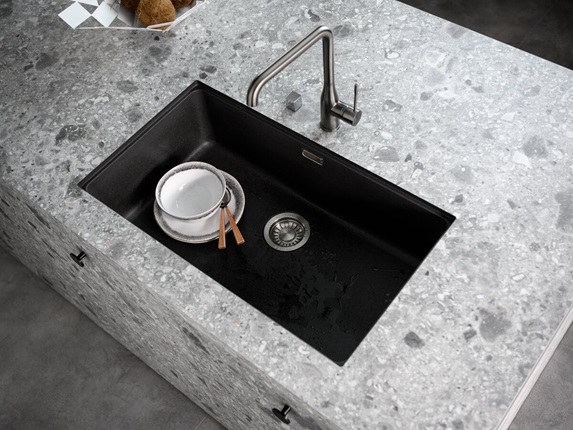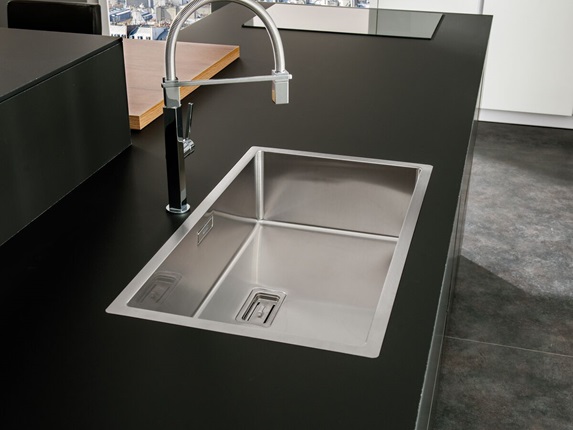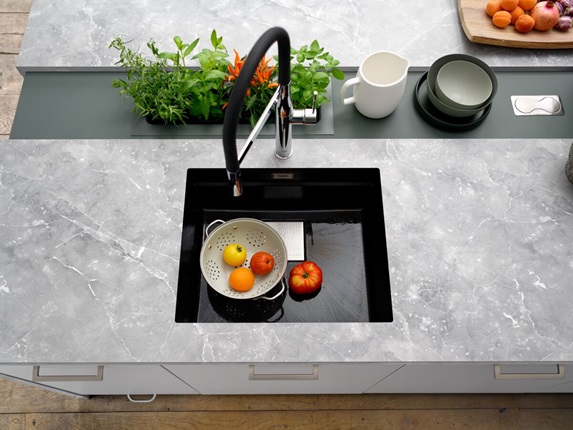 Solid wood worktop
For a uniquely stylish and welcoming feel, nothing can beat a beautiful wooden kitchen. And what natural elegance it brings when used in combination with contemporary materials, such as quartz or stainless steel! Varnished or oiled, wood is easily maintained and evolves with your kitchen: it is the heart of your home and it grows with you. In terms of design, wood goes perfectly with any style, so great is the range of different essences to choose from: the elegance of oak, the delicacy of beech, the modern feel of iroko… Schmidt has selected no fewer than five ideal varieties for high-end kitchens – all sourced from sustainably managed forests, of course. With a thousand finishes, shapes, thicknesses, mouldings and treatments,… wood offers incomparable versatility in use to make your most daring dreams a reality.
Give your counter added sophistication :
Natural and easy to maintain, the snack area is a model of authenticity and expertise, the ideal place for a light meal or a pre-dinner snack. Made from oiled solid oak, each piece is unique, cut, assembled and polished with the utmost care. All the beauty of its distinctive features is there, including its knots, grain and striations. A one-of-a-kind, organic piece, the crowning jewel of your living kitchen.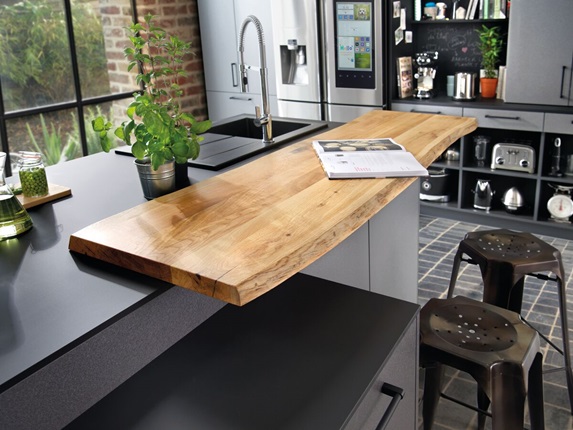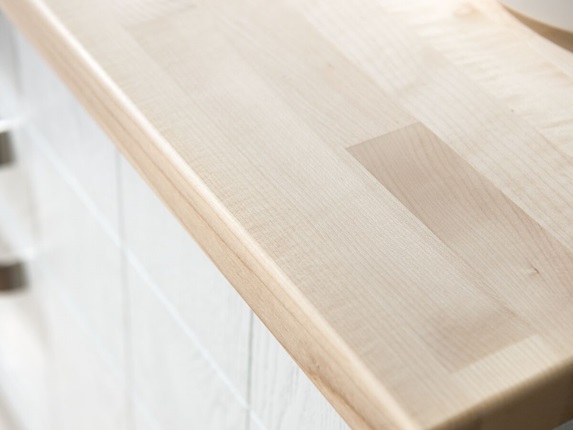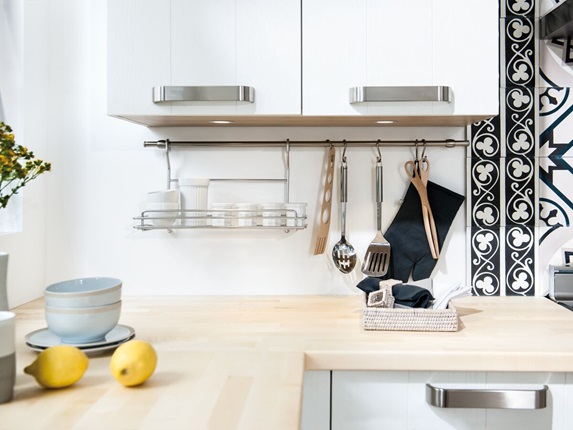 Ceramic worktop
Mineral desires … If you are looking for a high-performance solution… that can withstand every test, then it is time to think of a ceramic worktop. Come close… and experience the slightly irregular texture that makes it so natural and seductive. Ceramic is resistant to heat, scratches and moisture.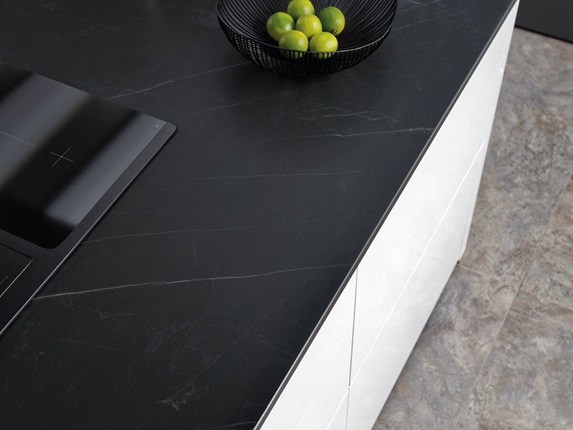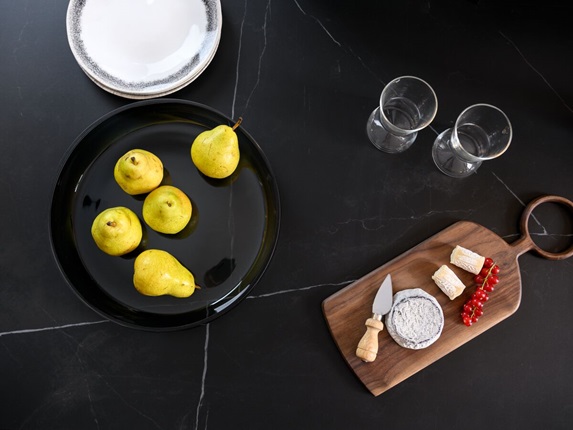 You hesitate about the choice of materials and colours?
Get inspired in store with our samples and take advantage of our experts' advice
Stainless steel worktops for the professional touch
Who has never dreamed of a beautiful kitchen that looks like a modern (professional) culinary workshop? A stainless steel worktop changes everything: its discreet gloss appearance gives it an undeniable high-end feel. Of course, it is known for its extremely hygienic qualities and high resistance to wear and tear. But did you know that it is now one of the easiest materials to maintain? Very hot water, a drop of washing-up liquid… and you're finished: the age of finger marks is past. Stainless steel today knows how to be part of your everyday environment, quite simply.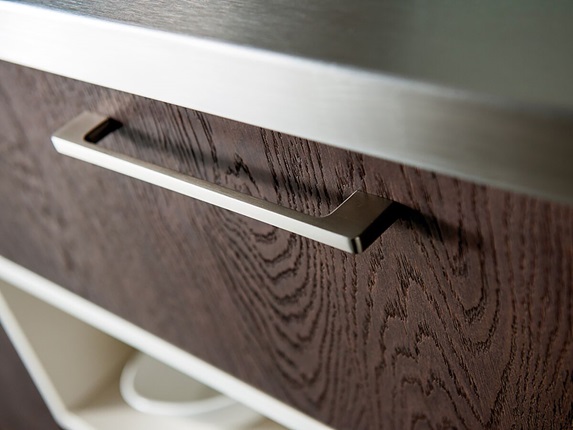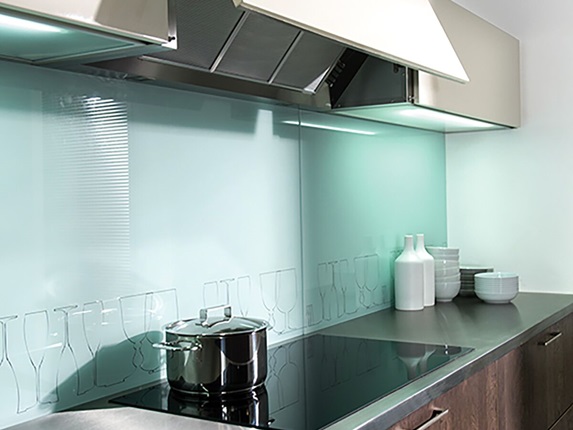 The Quartz worktop, your very own gemstone
With an immediate high-end appearance, quartz has an elegant, uplifting style of its own. The ultra-thin version has all the purity of stone and is perfect for ultra-modern kitchens. As a 78-mm mineral pan drawer, its sculptural appearance holds the attention and demands admiration – perfect for an island counter top. And what a pleasure it is to roll out your pastry on it! What a beautiful mineral appearance when used in combination with a matching splashback! Consisting of silica, the Inno'Quartz worktop is available in 21 colours and can be easily adapted to your specific needs – and why not combine it with other materials, such as wood for warmth or stainless steel for a beautiful sink. …Express your dreams.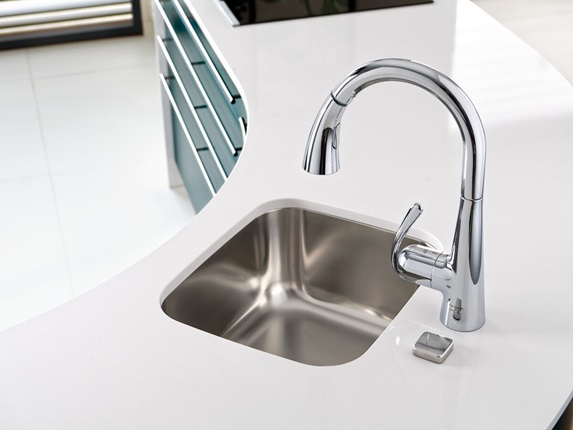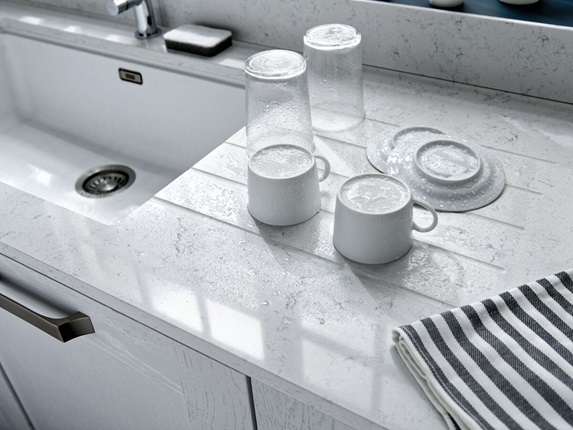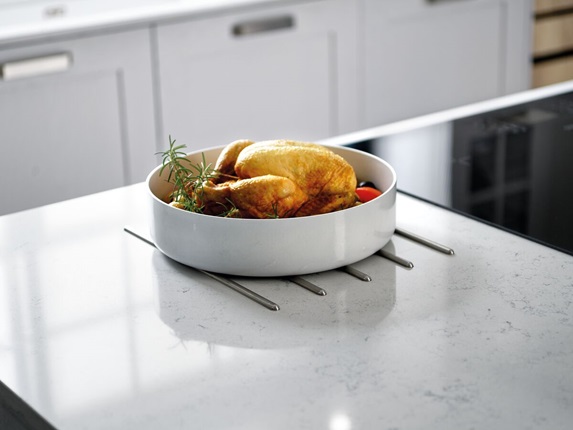 Worktop cut-outs and shapes
As with all its units, Schmidt machines its worktops with millimetre accuracy. You can also create original living spaces: a wave-shaped counter, a circular island and intertwined materials.… Be imaginative, be daring! At Schmidt, the worktop is at the service of your kitchen – not the other way round. Its shapes and materials are adapted to the different areas of your living space: preparation, dining area, bar, etc. Cut-outs and holes are prepared with millimetre precision in our factory to ensure high-quality finishes and long-term wear resistance. Our exacting quality standards mean that we can provide an all-inclusive 10-year guarantee on your worktop (parts, labour and travel).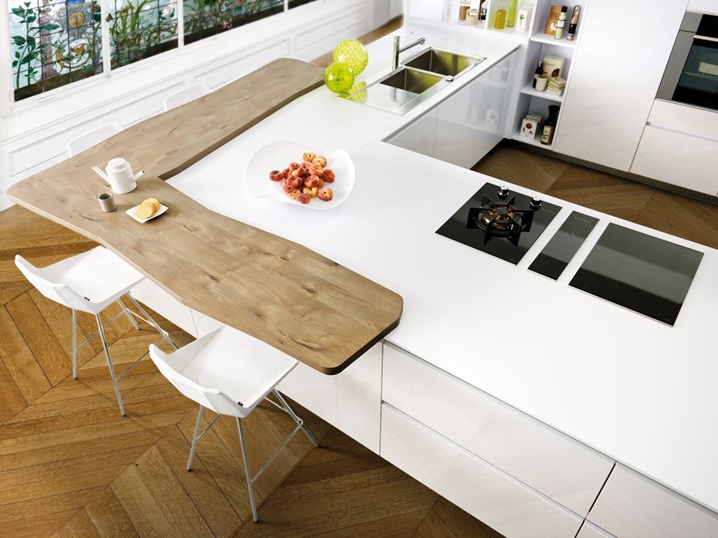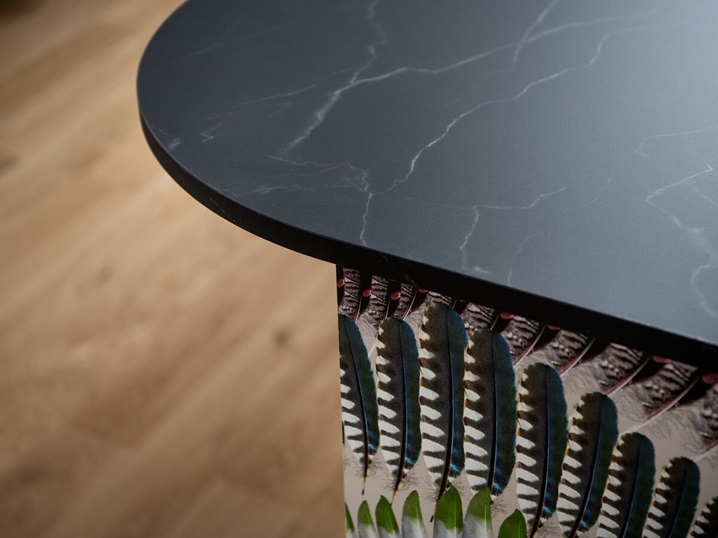 Worktop: personalised and integrated
Bespoke solutions from Schmidt give you the freedom to imagine because, more than anything, a beautiful kitchen should make life easy. Dream, we'll do the rest!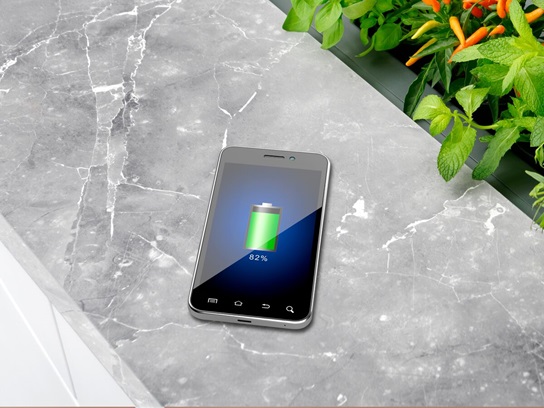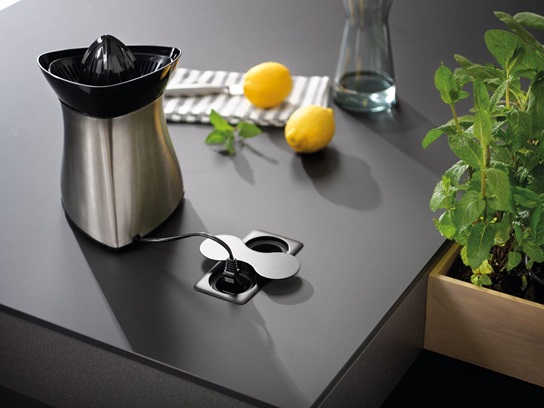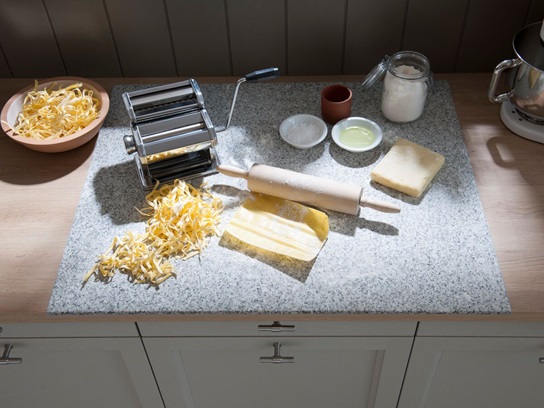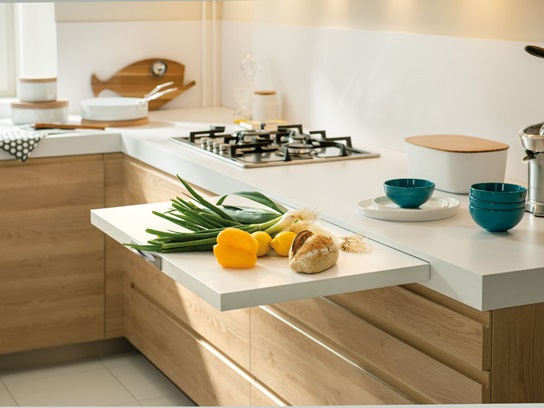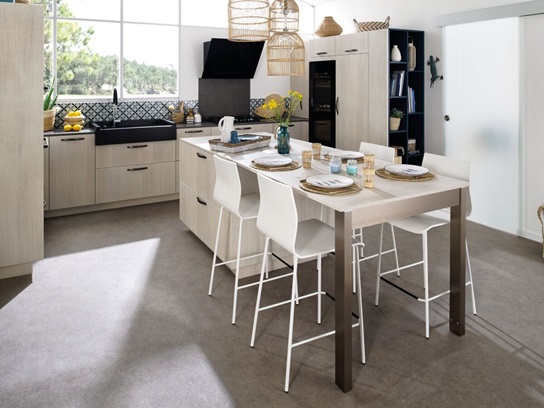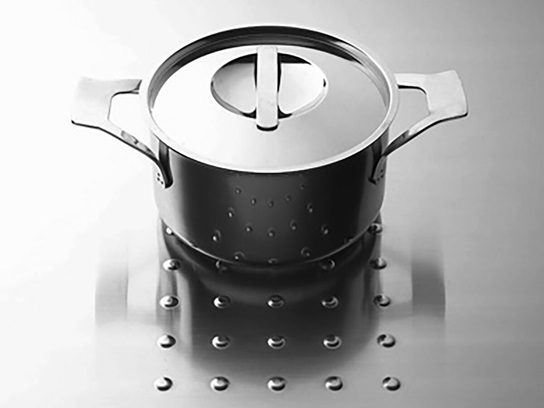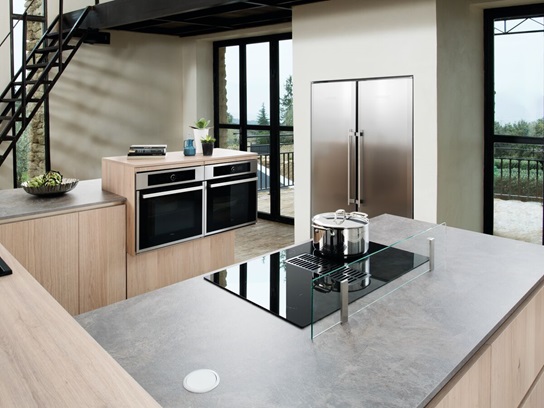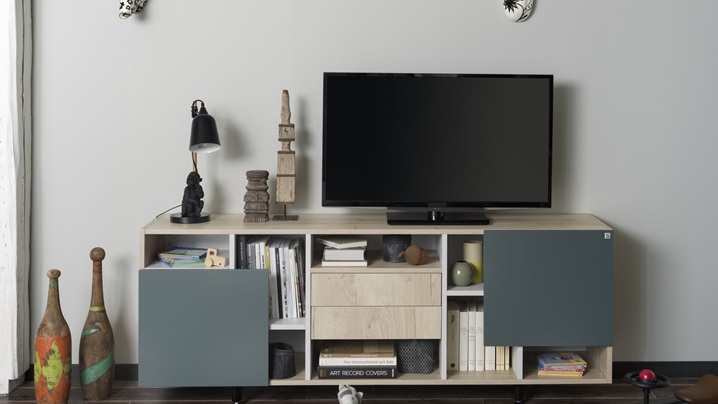 Discover our other collections
Check out our colour ranges, our different materials and our handles suited to your future unit fronts.