Our Kitchen doors and fronts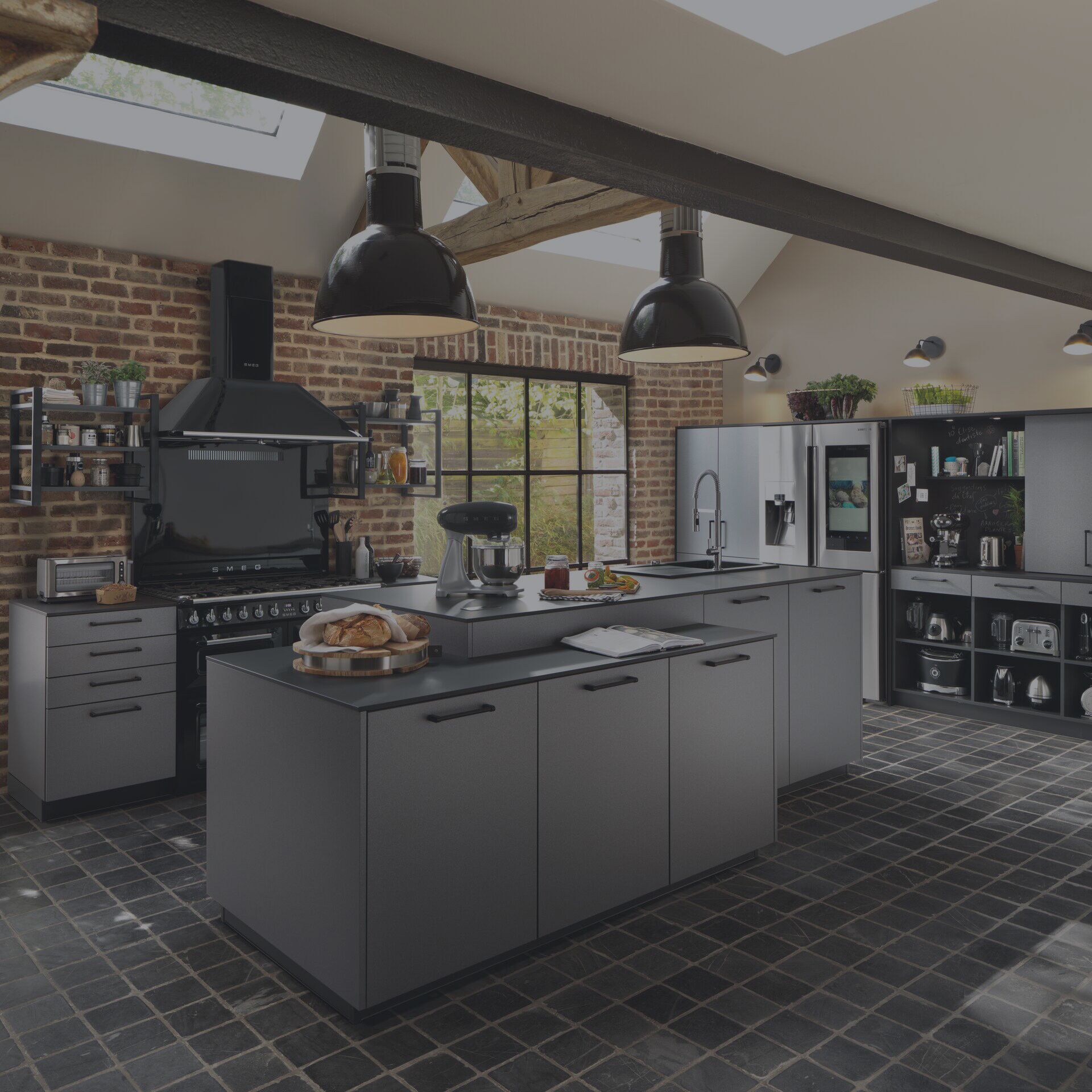 A vast choice of front colours and materials... Designer handles... or handleless doors... Unique finishes for a totally personalised kitchen... why not look at every aspect of your kitchen to make all the difference? Schmidt offers almost infinite possibilities that take personalisation to its limits in order to make your kitchen truly unique and beautiful. Another difference that raises standards even higher.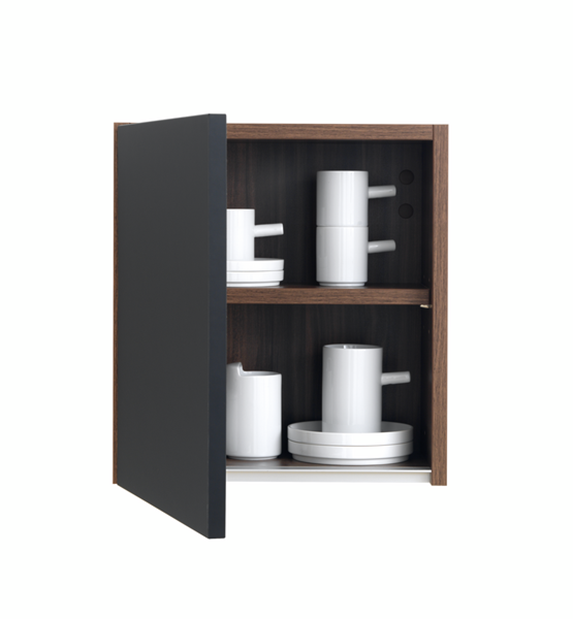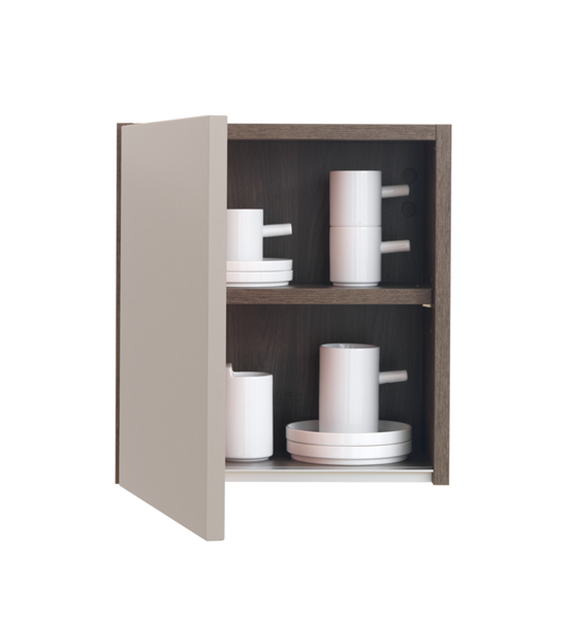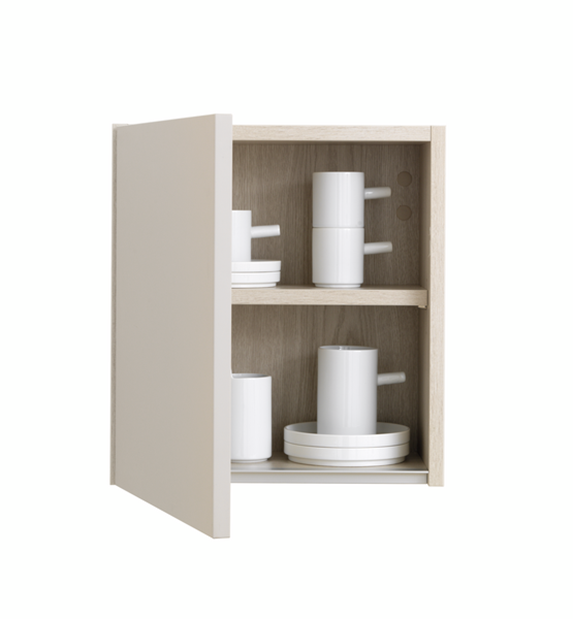 Doors and their materials
Timeless designs: matt or plain colour fronts?
Plain and matt colours are classic and timeless.

Matt doors with a micron lacquer finish can be combined with trendy colours to give your kitchen a completely personalised look.

Also check out SUPERMAT, a combination of nanotechnologies and new-generation resins for an indescribable, different and incredibly seductive touch. No more micro-scratches, just wipe with a sponge to remove them.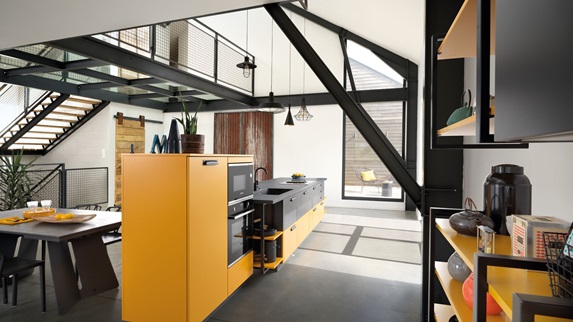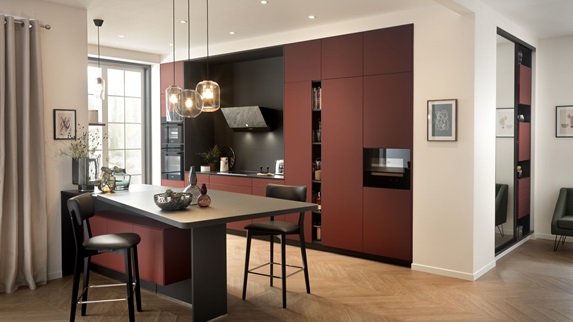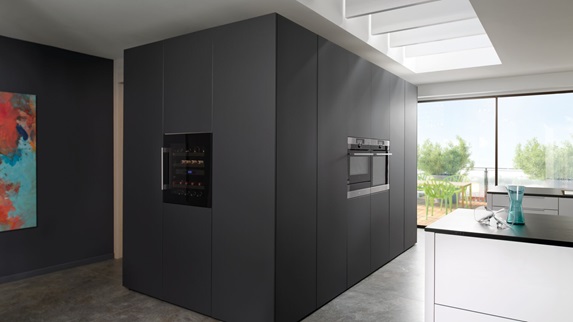 Gloss-look fronts
A glossy finish brings a designer touch and flawless appearance to your kitchen units.
The glossy finish reflects the light and helps create a larger space.

Who can resist a beautiful icy white glossy lacquer…? Lacquer has become affordable and hard-wearing, and reflects light too for an ultra-designer effect.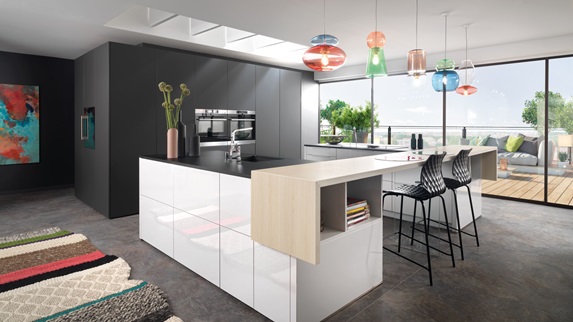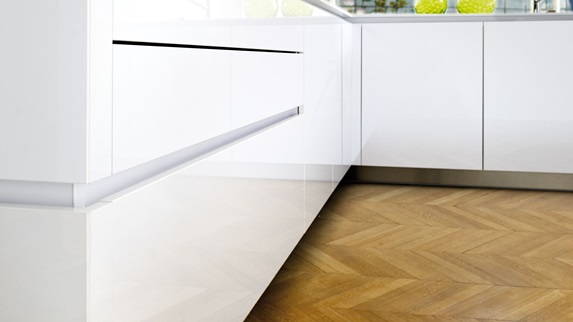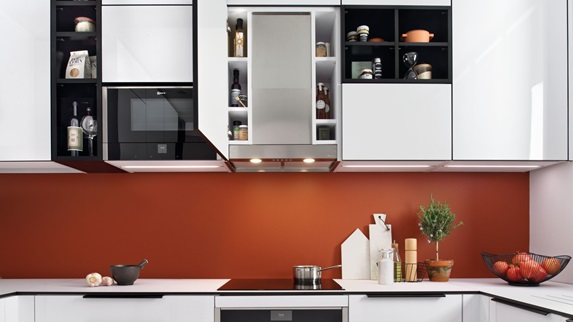 New: Fronts with digital printing
Discover our new range of printed finishes! Creativity, daring, originality?
These are the words that describe our new ranges. In cooperation with Studio 5•5, Schmidt is pleased to unveil its 4 fully exclusive finishes which will allow you to give your interior that personal touch in a totally original way.
Block, Casablanca, Jungle or Art Deco: use your imagination and create your project in just the way you want by subtly incorporating our finishes in your kitchen fronts! Here, our finishes go perfectly with the Art Deco kitchen and the 3D kitchen!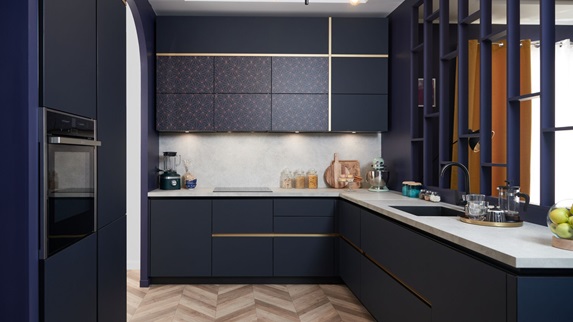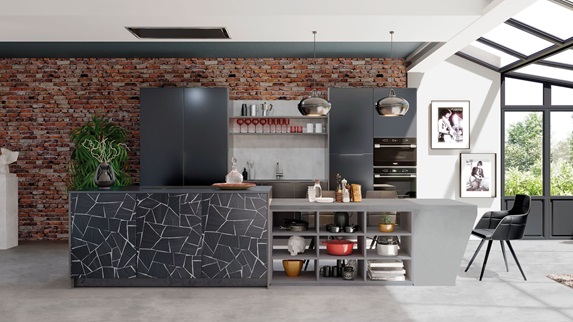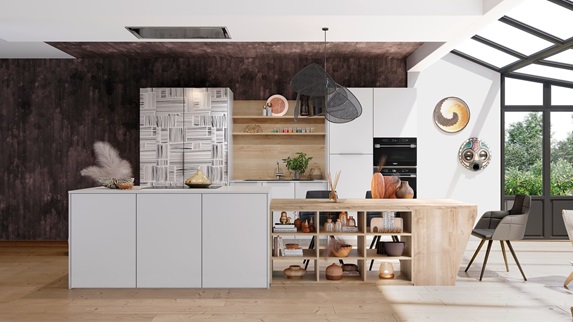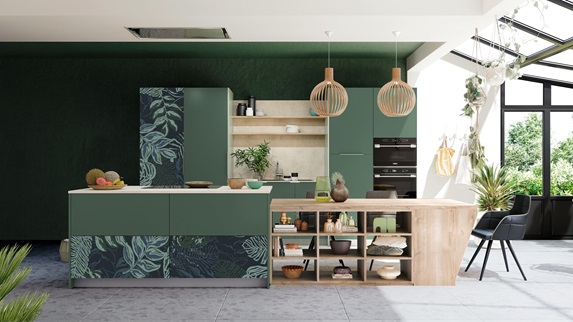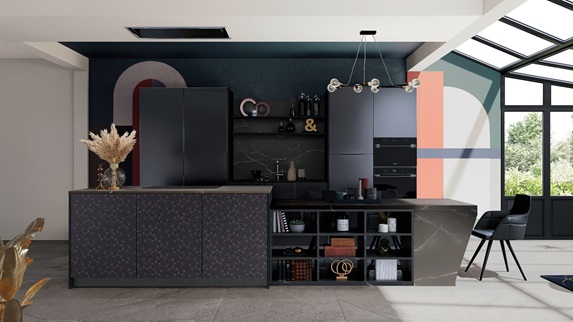 Units with sliding fronts
Magical! You can choose the material for the fronts of this pull-out unit. Are you finding it difficult to choose between a wood-effect front, a plain colour front or a mesh front? Then combine them. With the mesh front, you can semi-reveal your china, glasses and glass jars… with the plain colour fronts, you keep them a secret.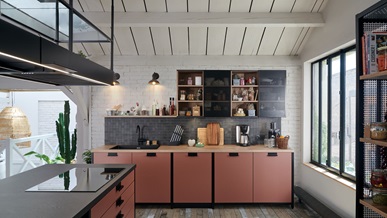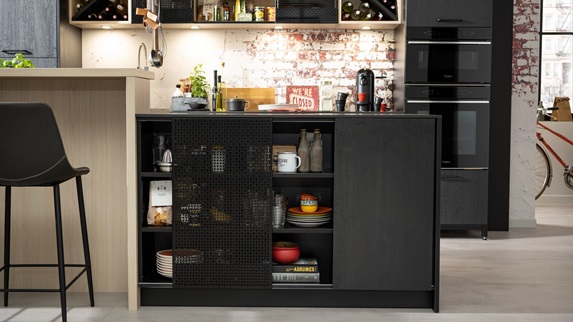 Wood fronts
Much more than just a simple imitation, fronts with a wood finish are being reinvented to give modern kitchens a feeling of peace and tranquillity. Handleless fronts are a pleasure to touch with their highly enjoyable feel.
The sleek lines of our real wood units make them thoroughly modern, and the very essence of design: quality materials and the bare necessities.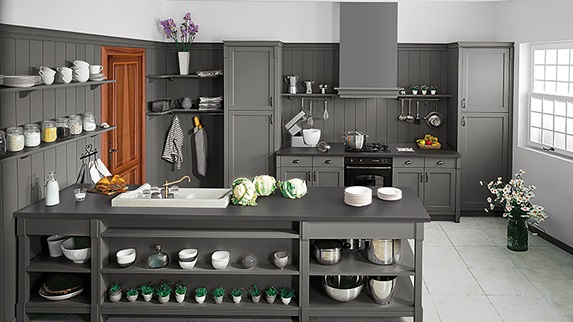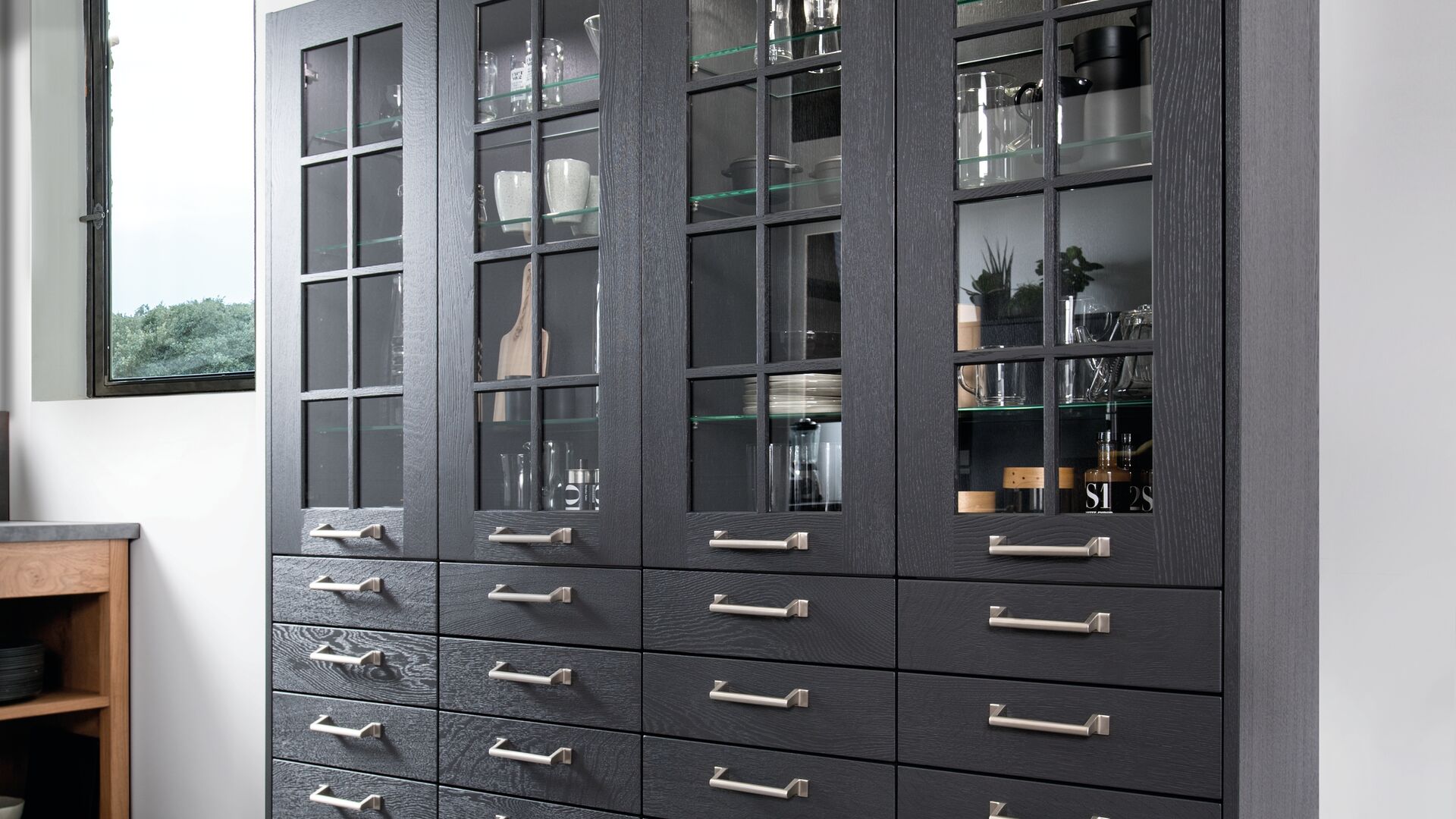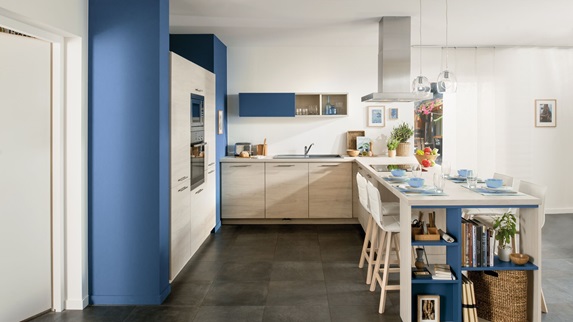 Fronts with a stone, ceramic or oxidised appearance?
You will be impressed by these fronts with their ultra-realistic stone, ceramic and metal finishes. Ultra-tough and easy to clean, laminates are characteristic of top of the range, creative, modern interiors.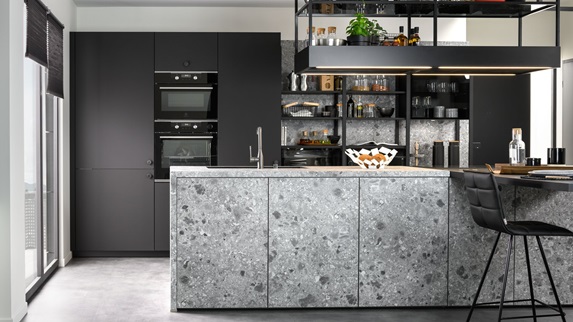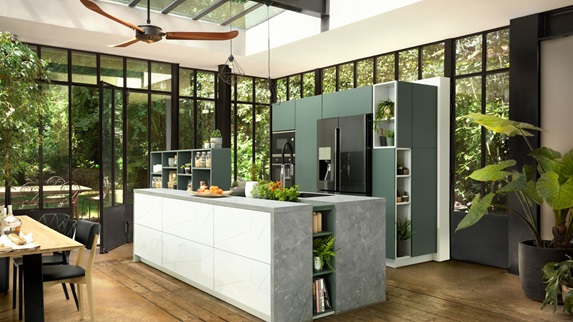 The ultra-elegance of glass fronts
Glass doors and fronts are making a comeback: smoked glass wall units and shining lacquered glass versions bring a dramatic feel to a kitchen.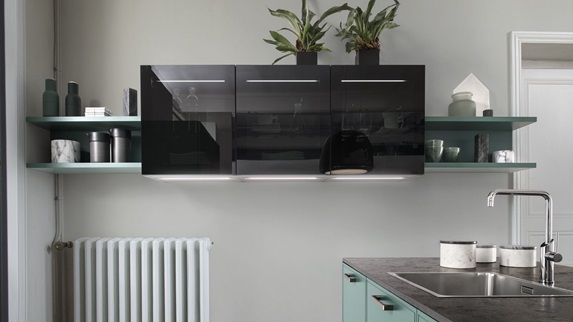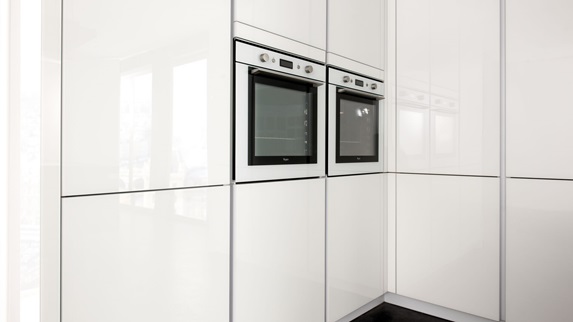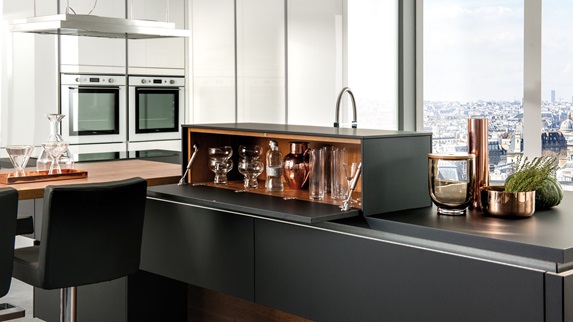 Fashionable accessories for your interior. When you change them, you change your whole kitchen! Choosing the right handles, knobs and other profiles is an important process. Schmidt allows you to personalise your accessories by offering over 70 handles, knobs and profiles in every style.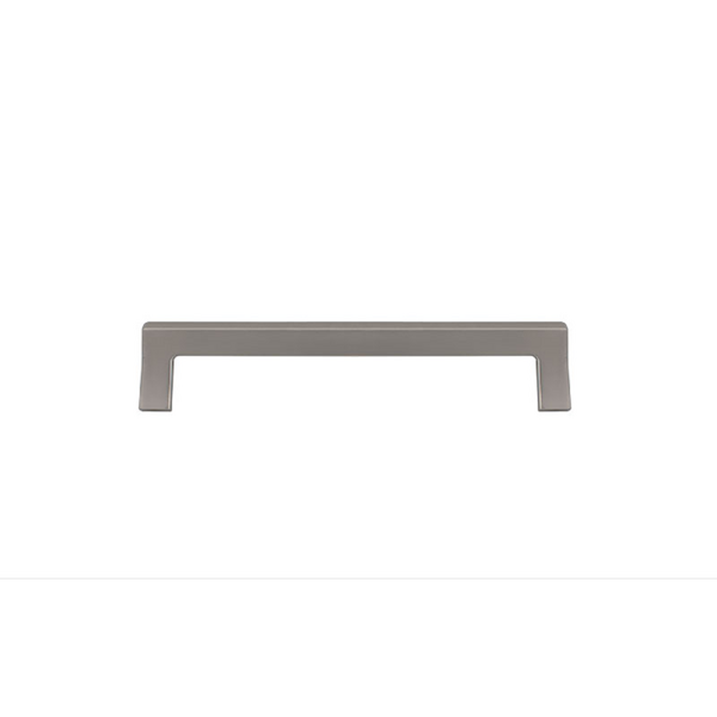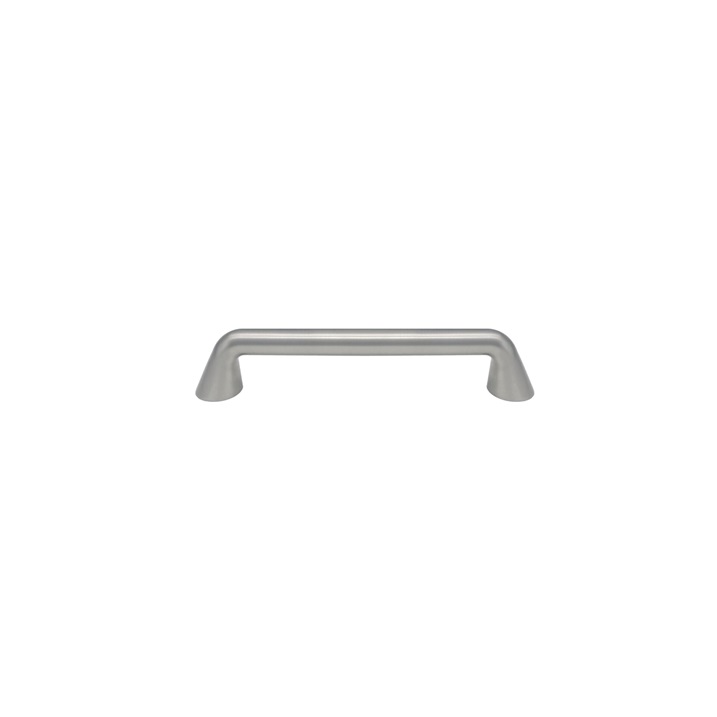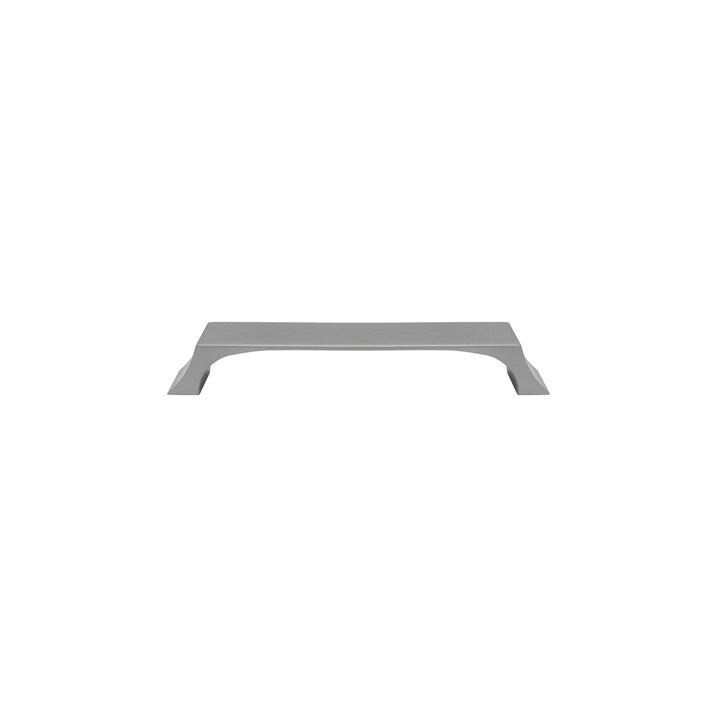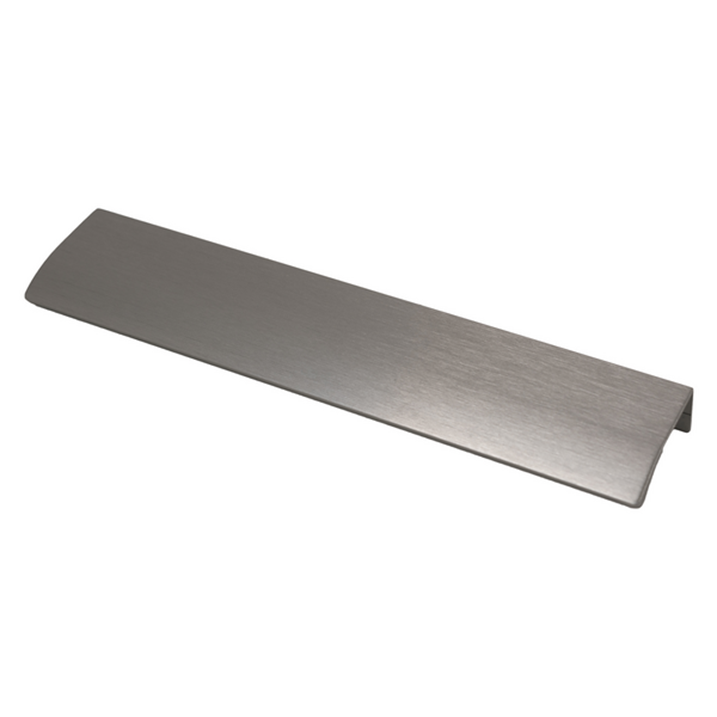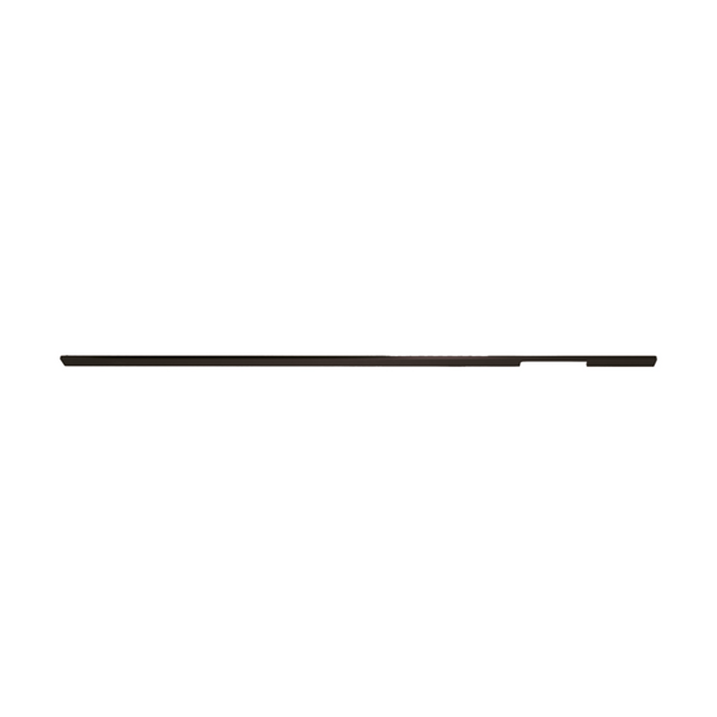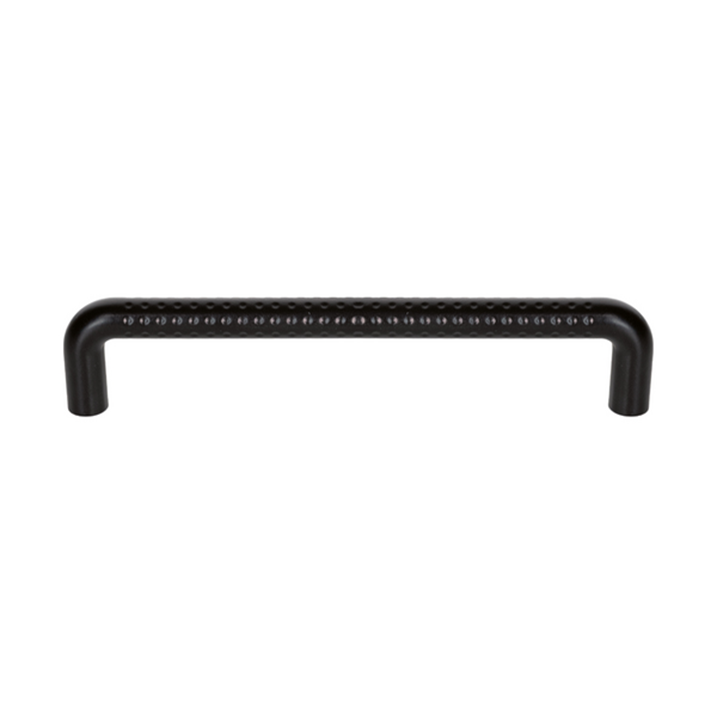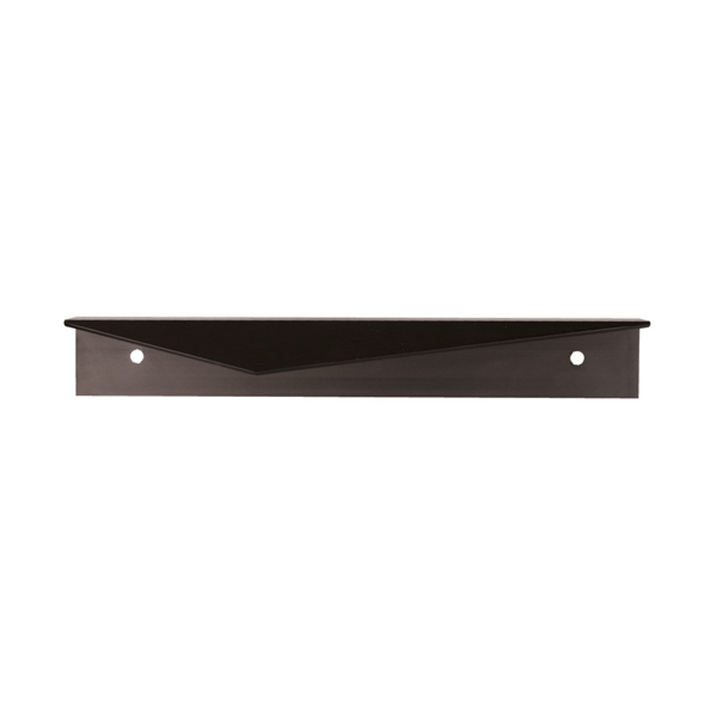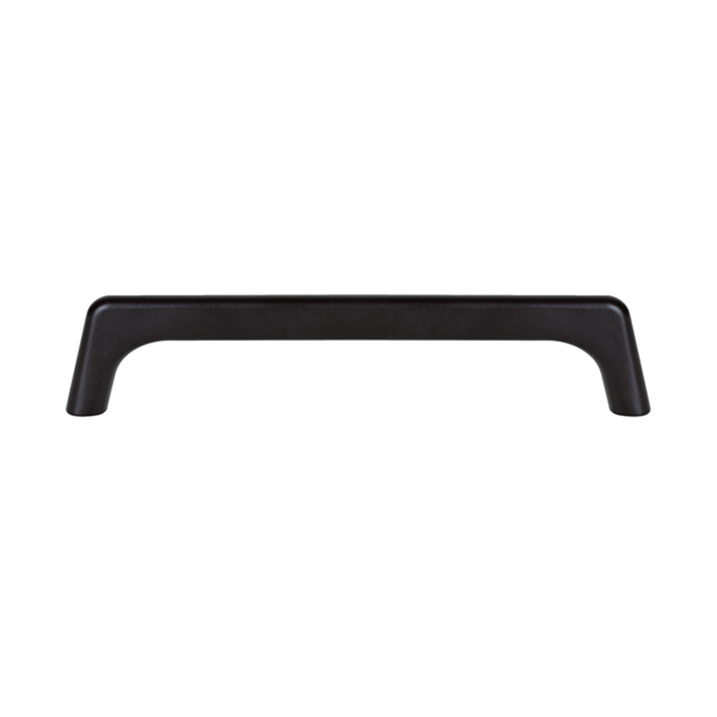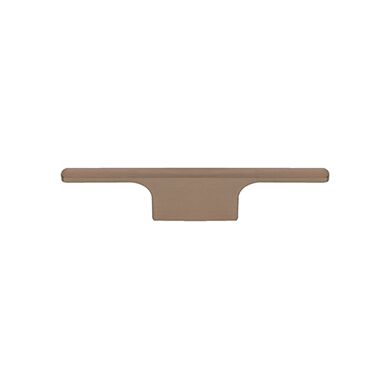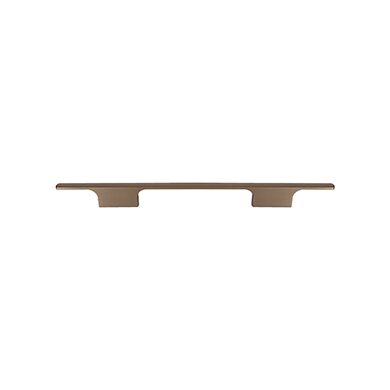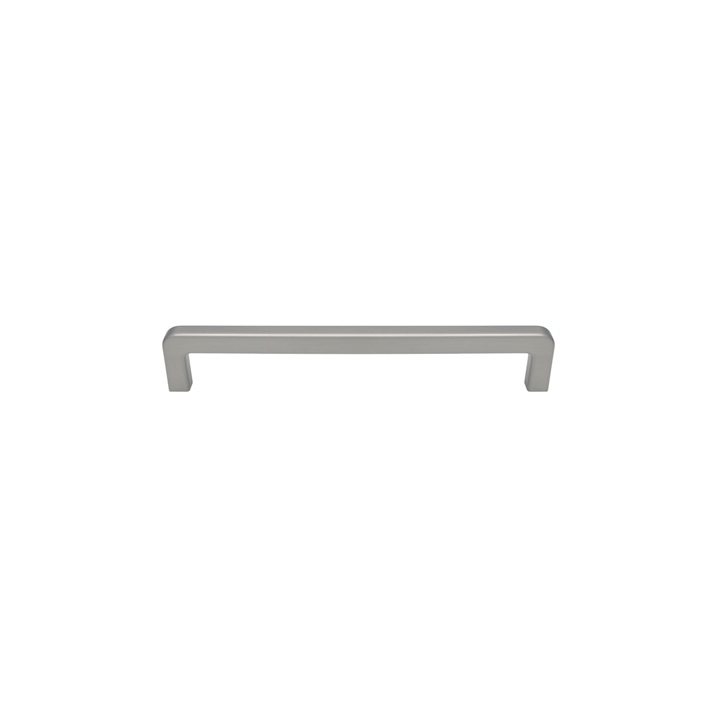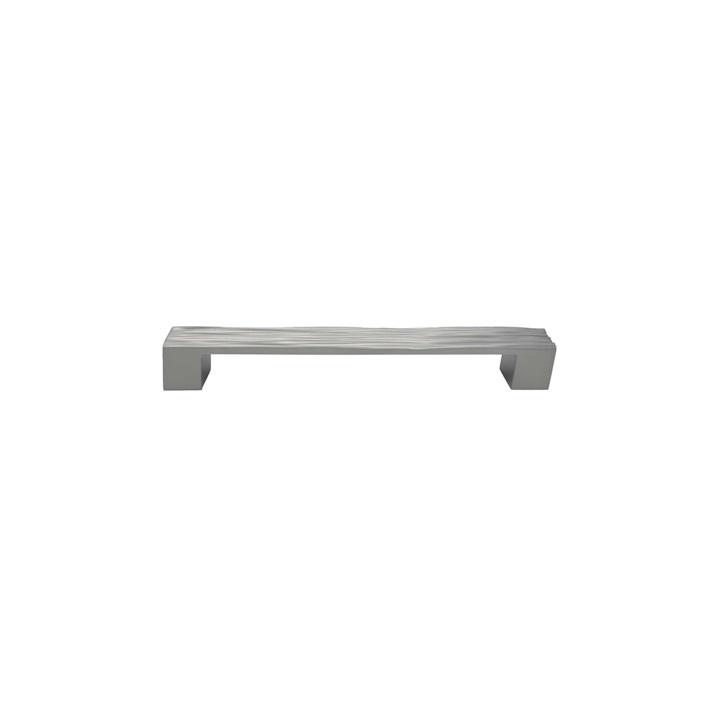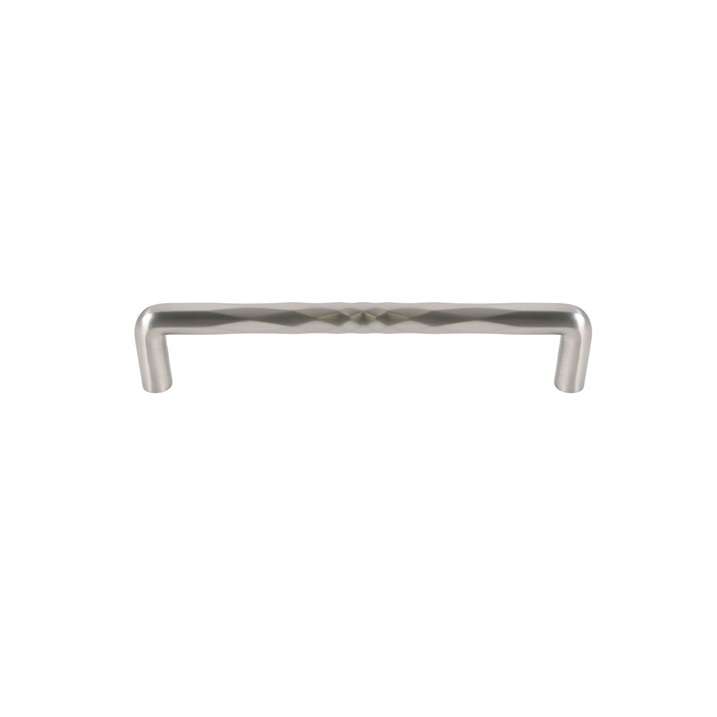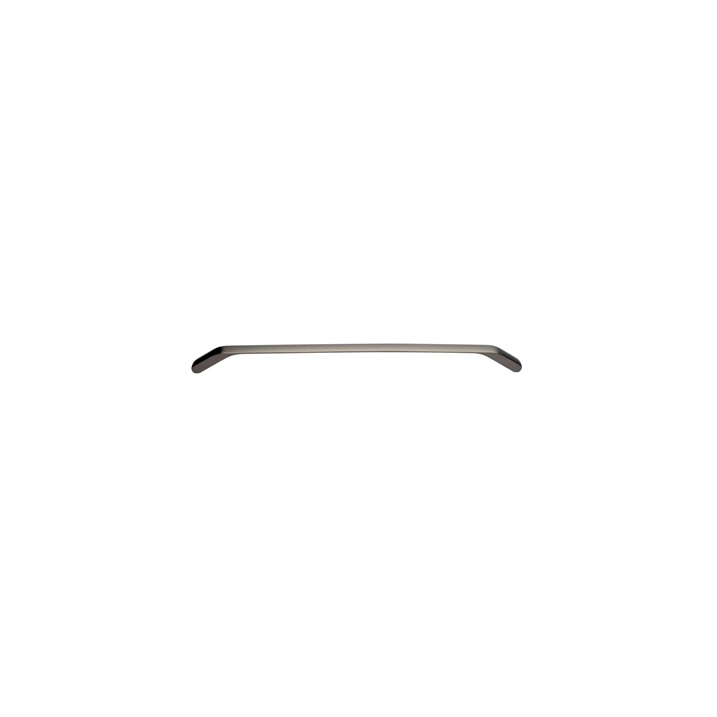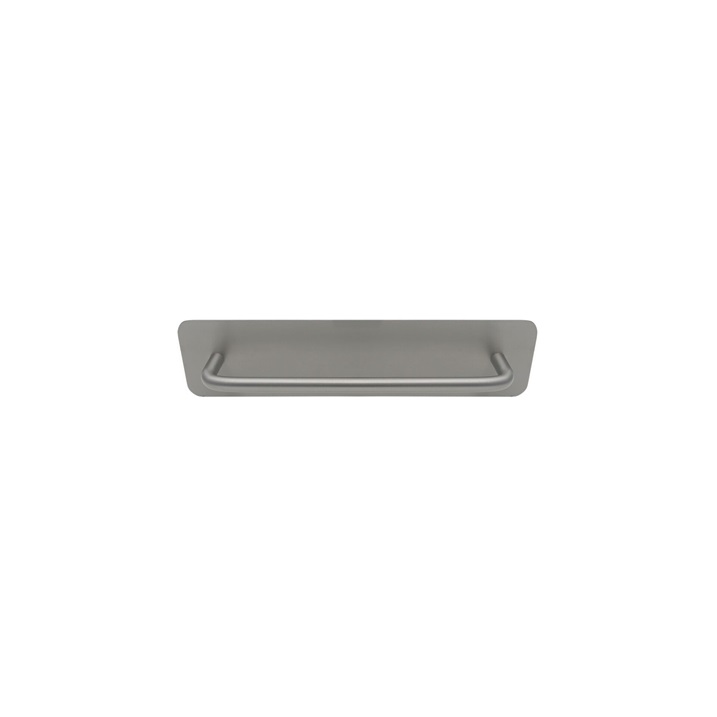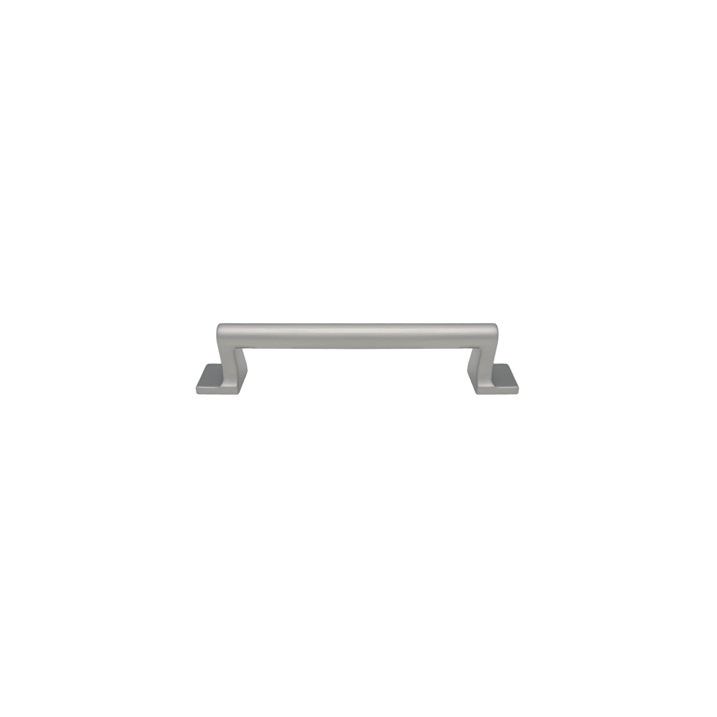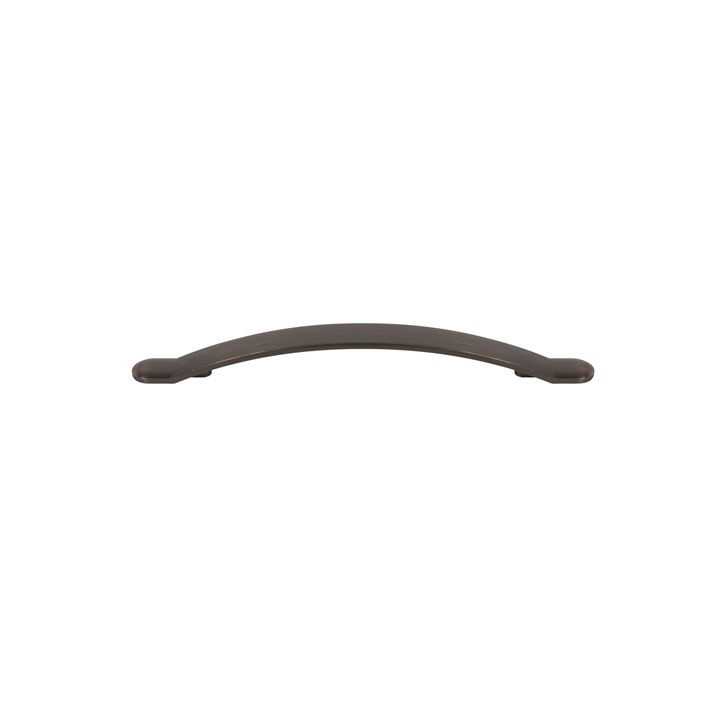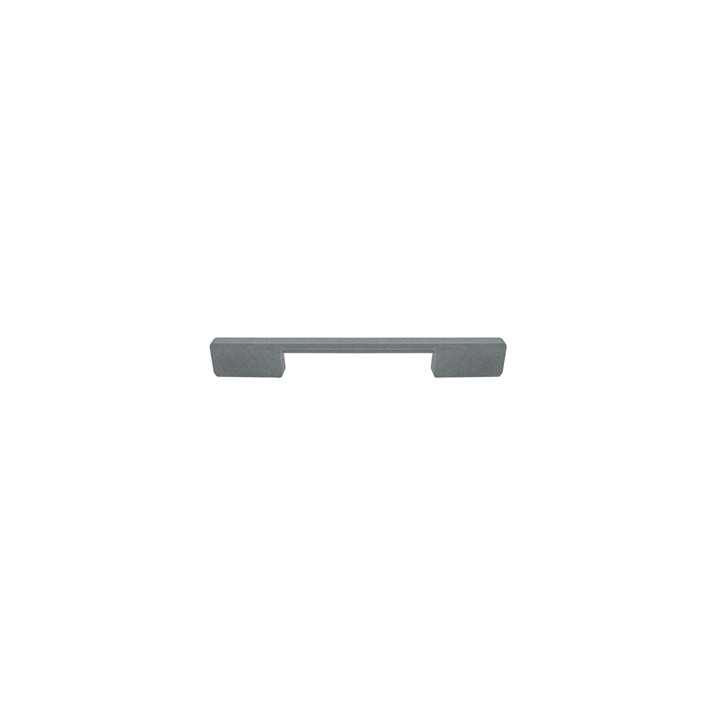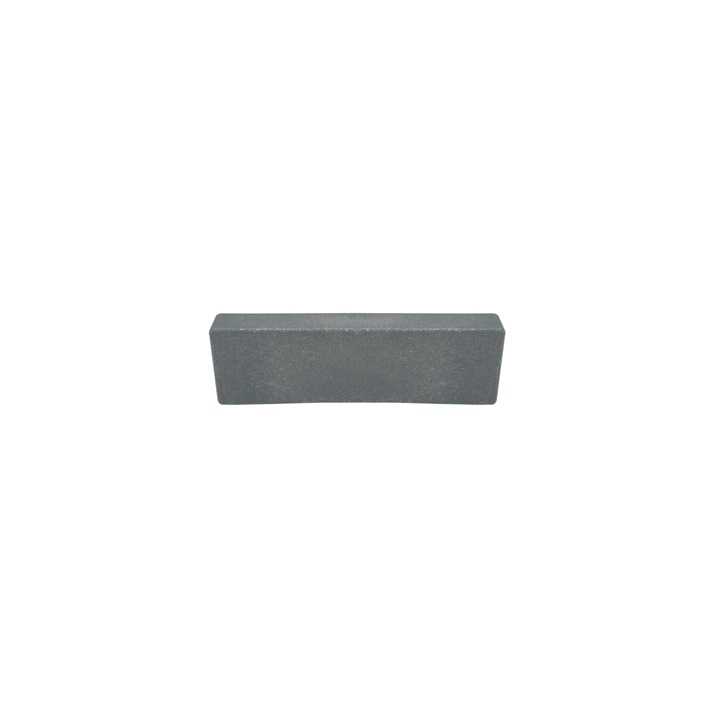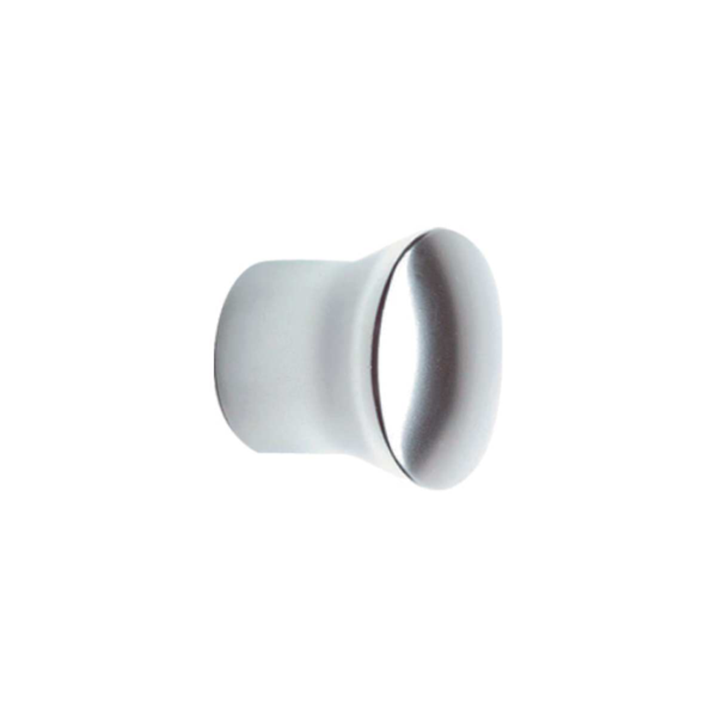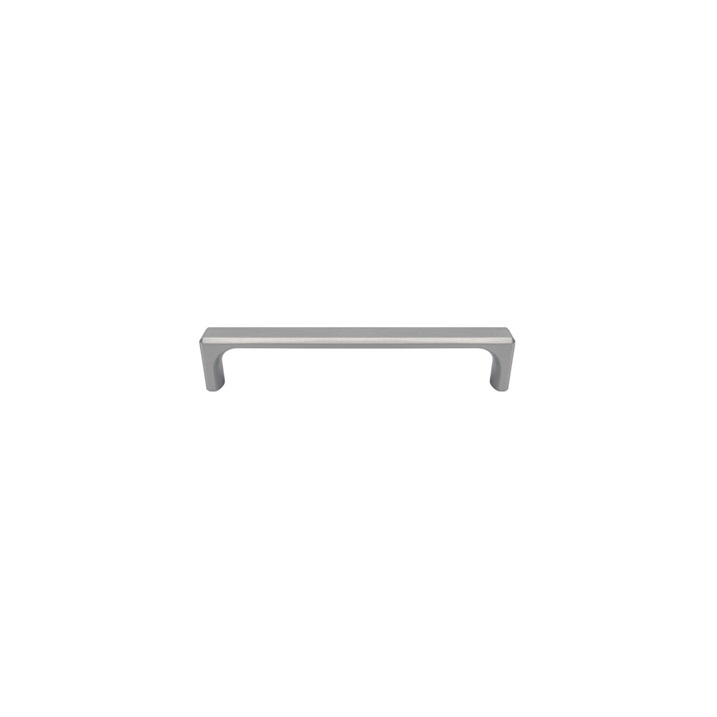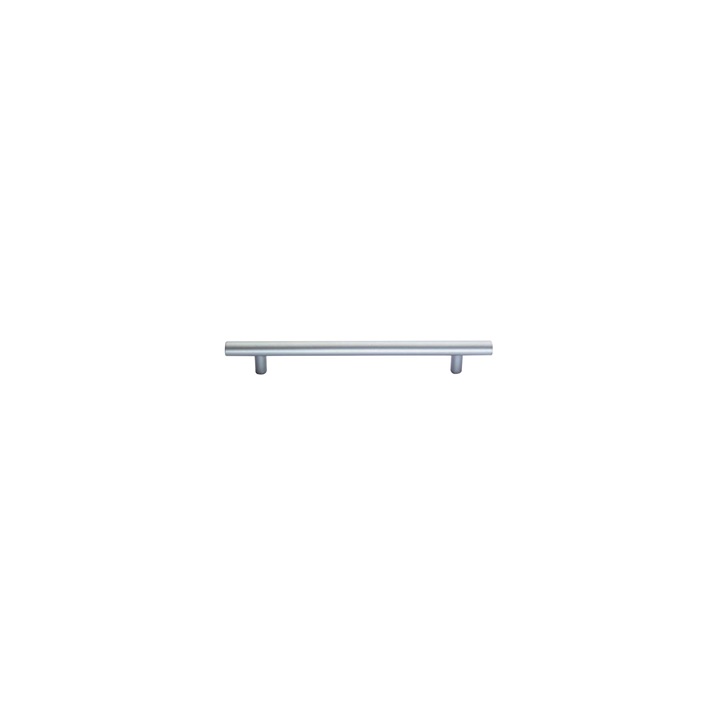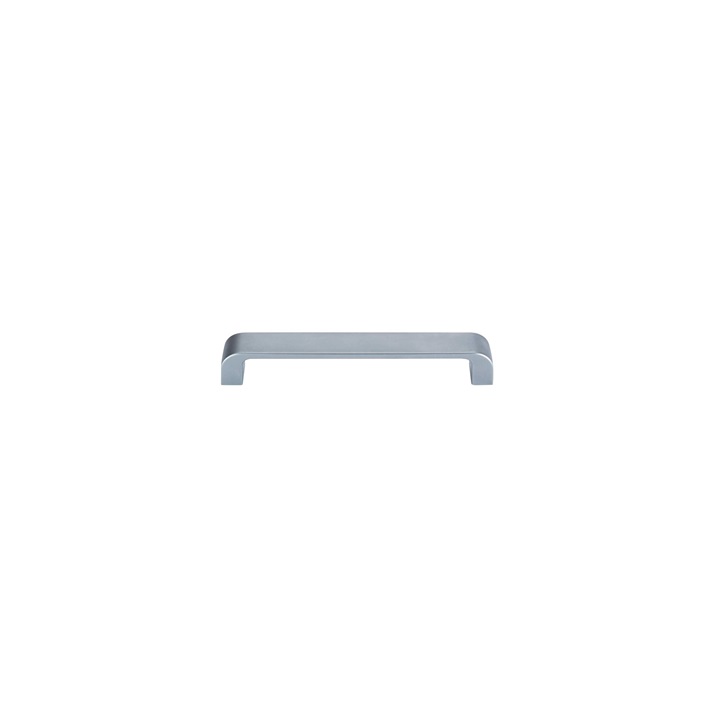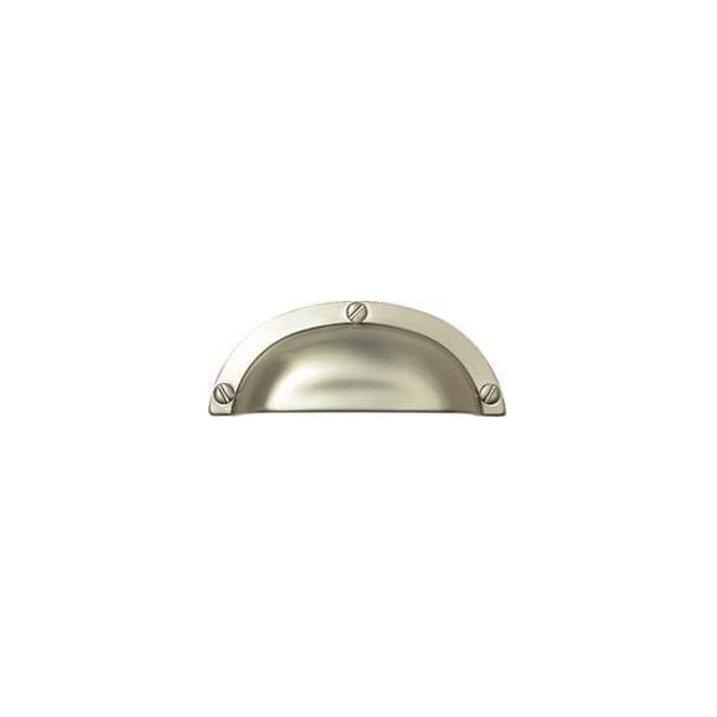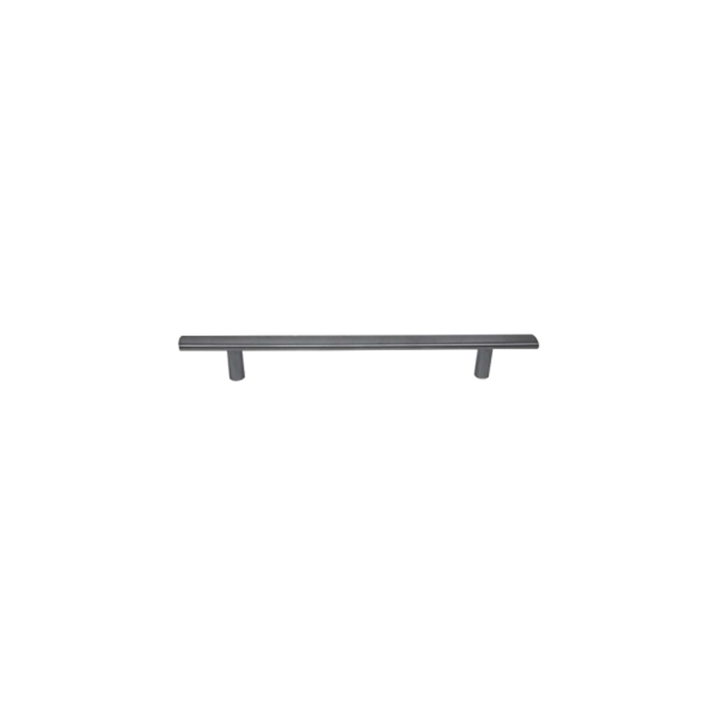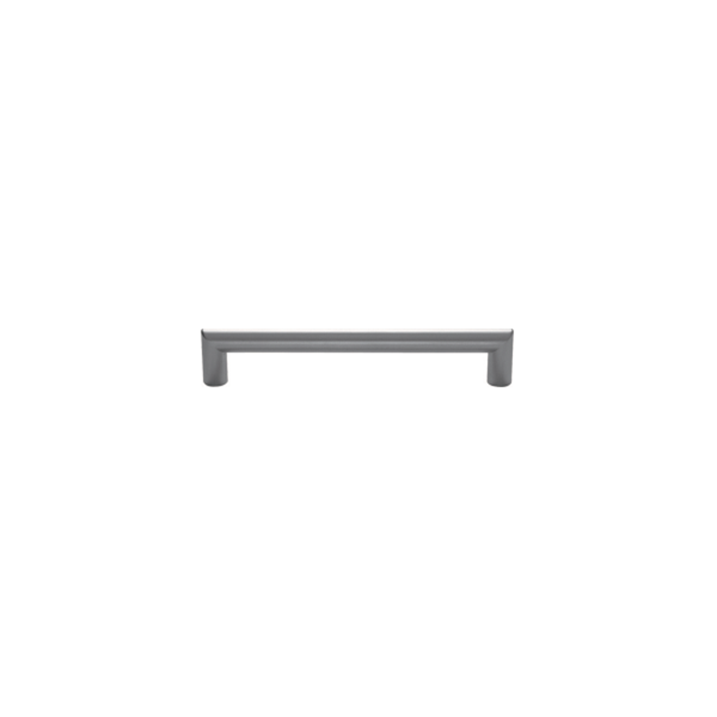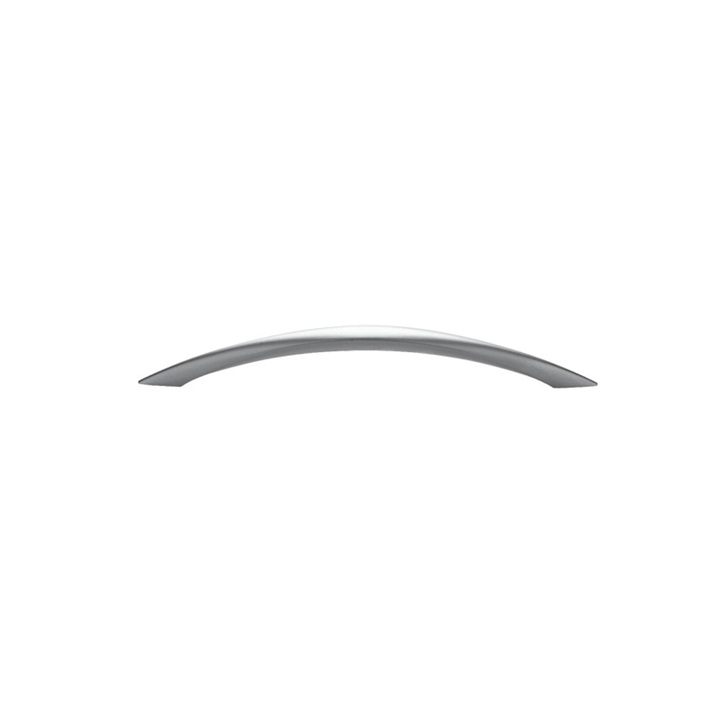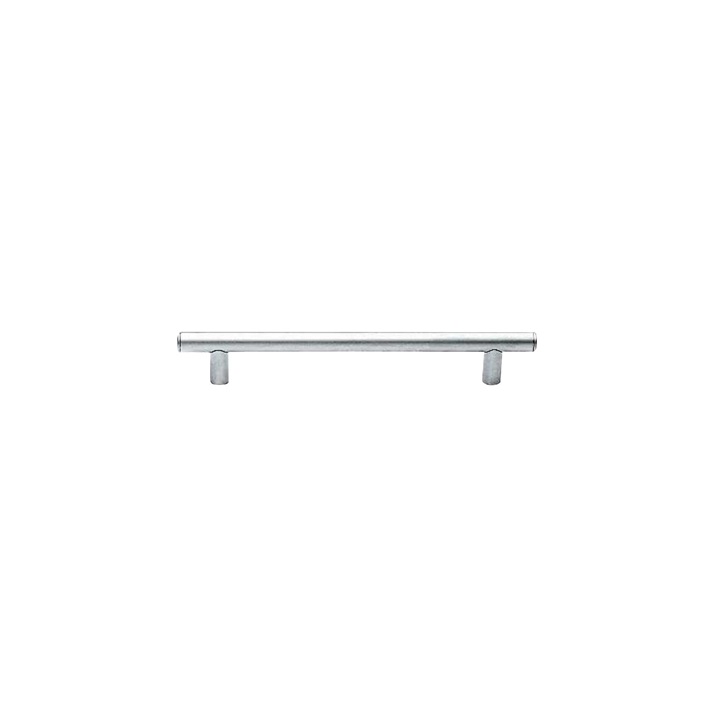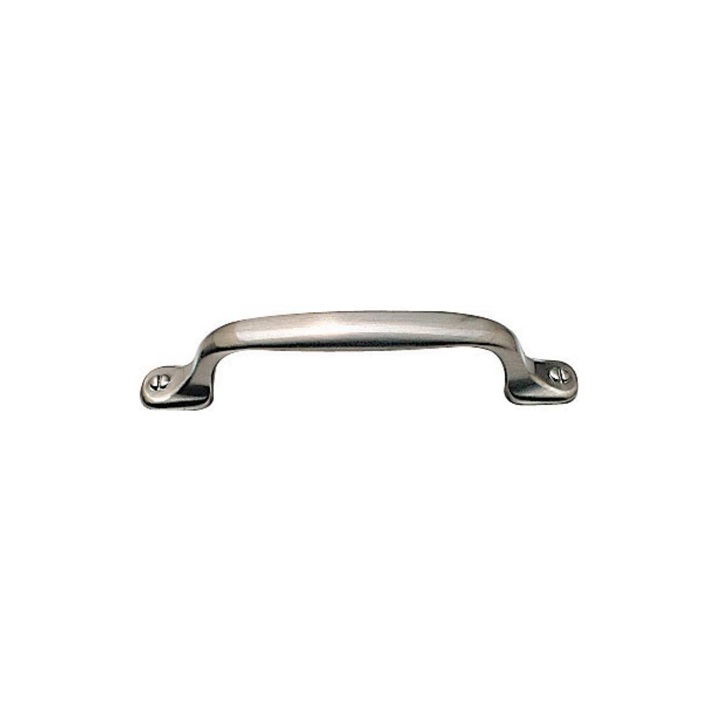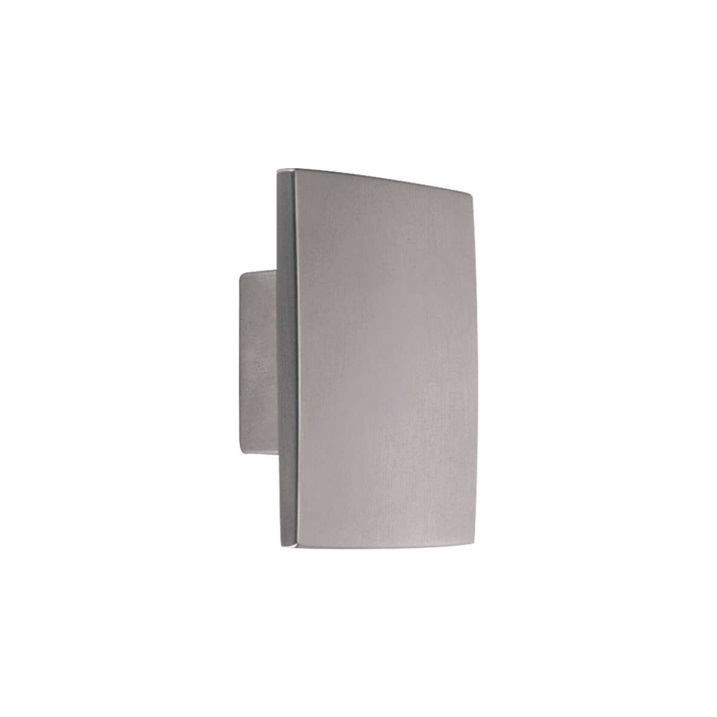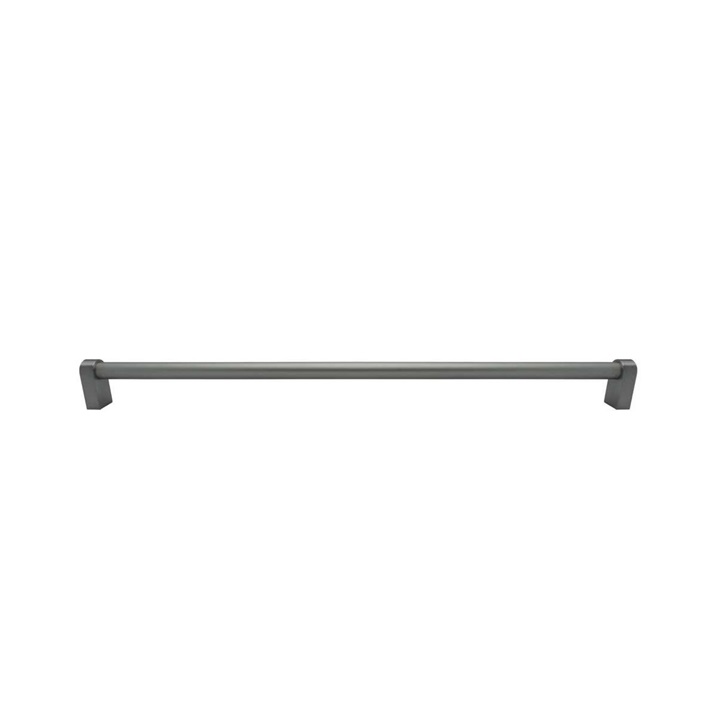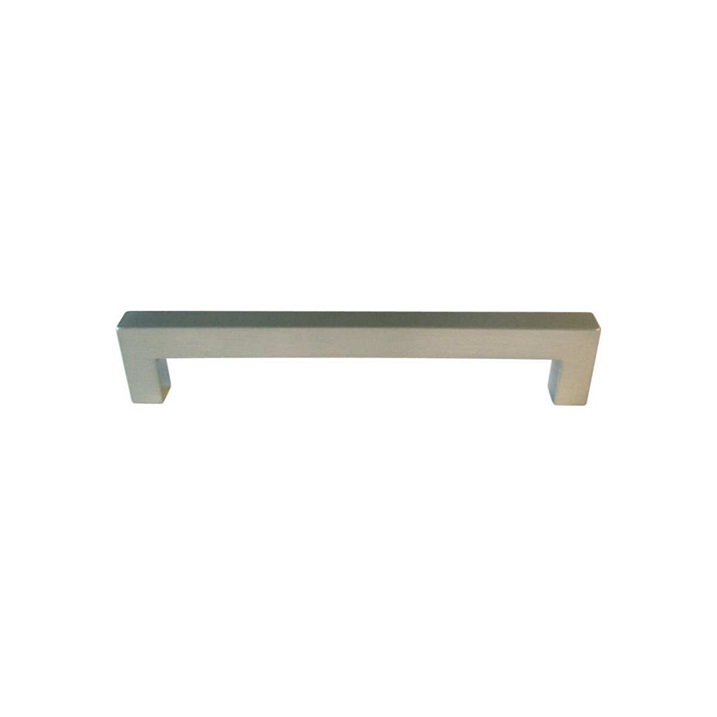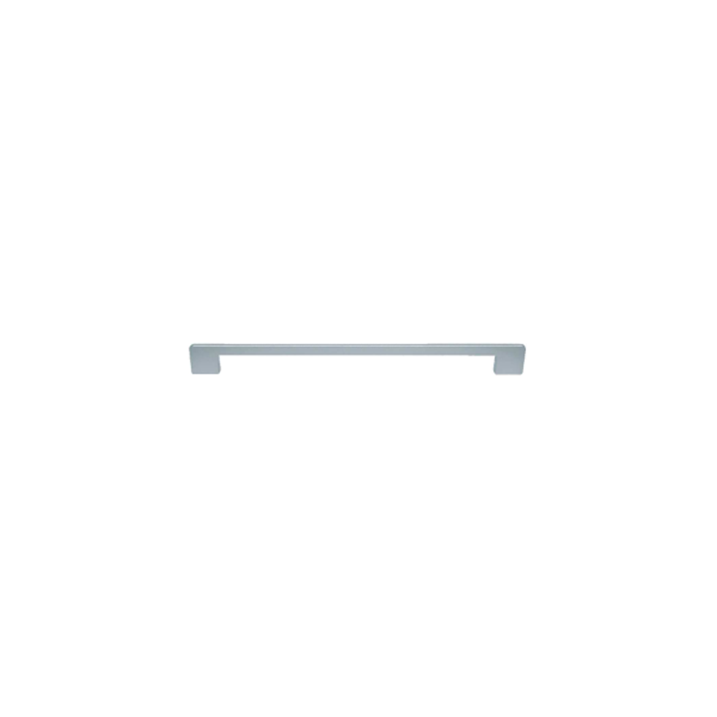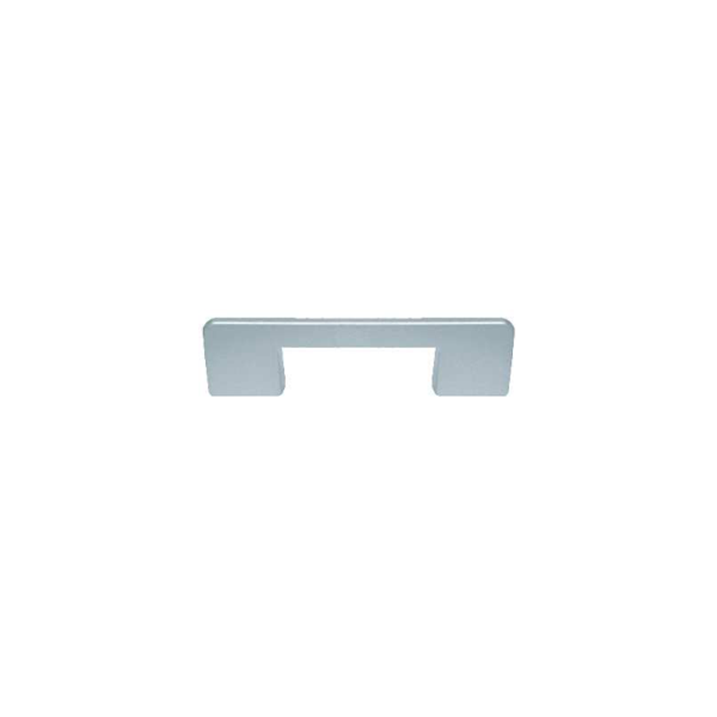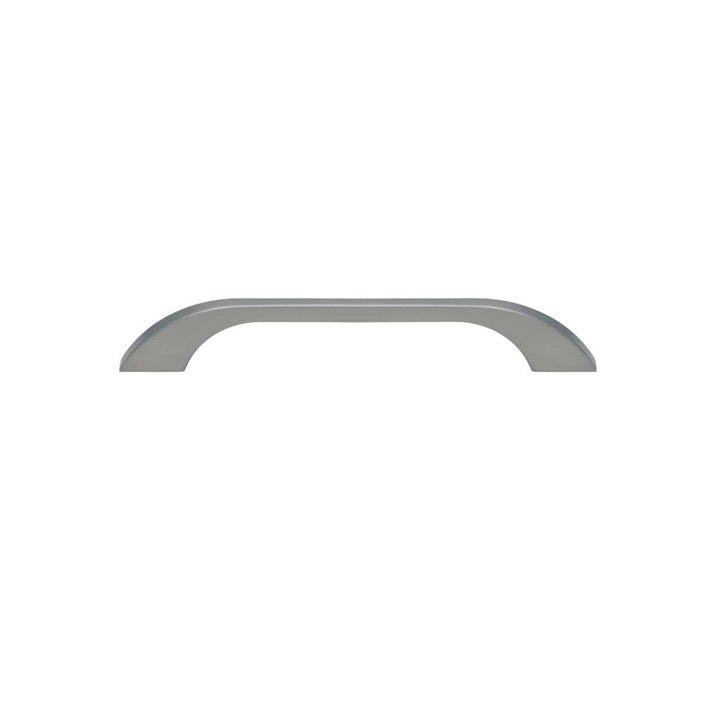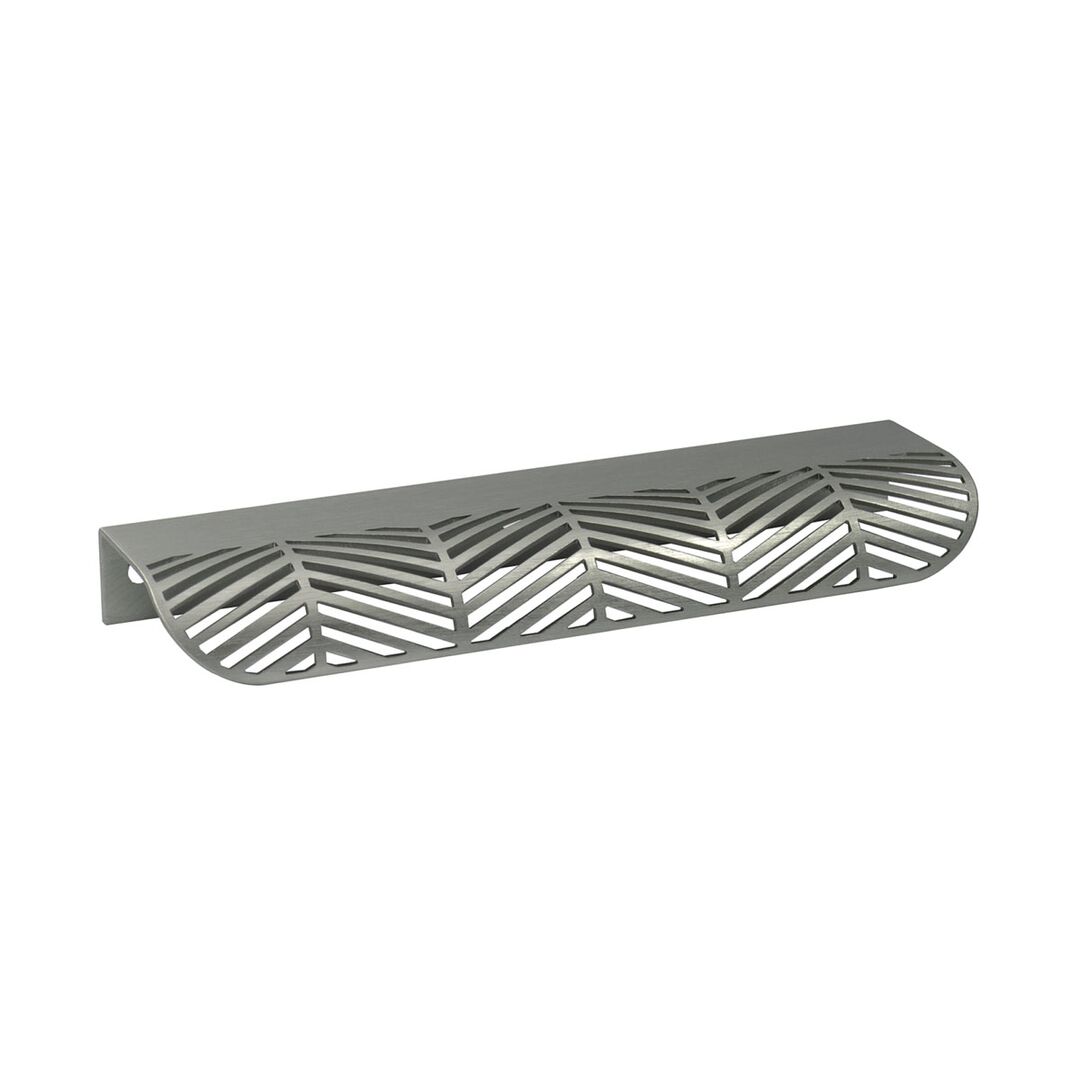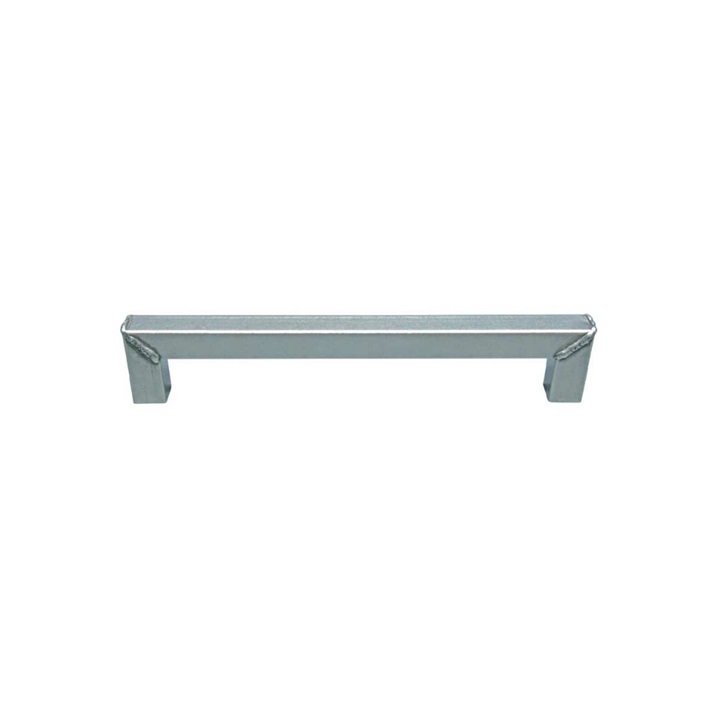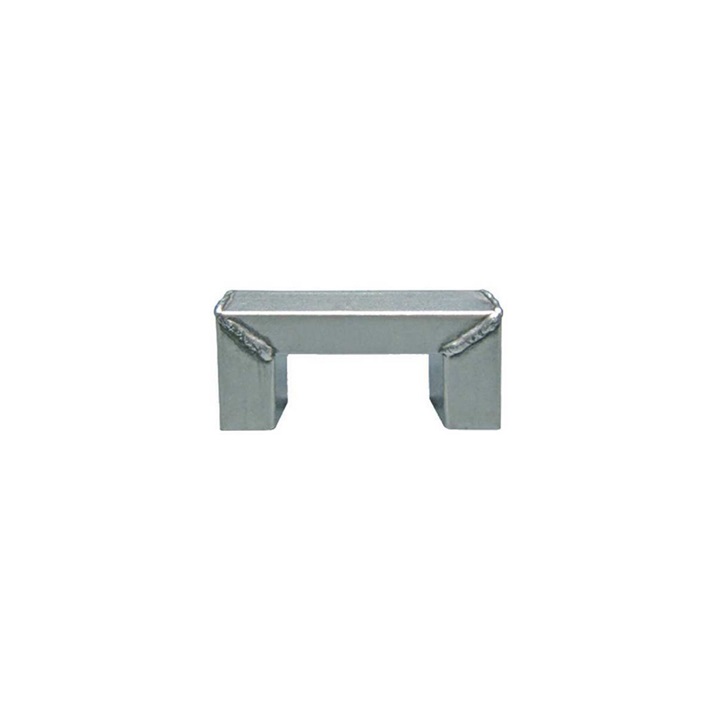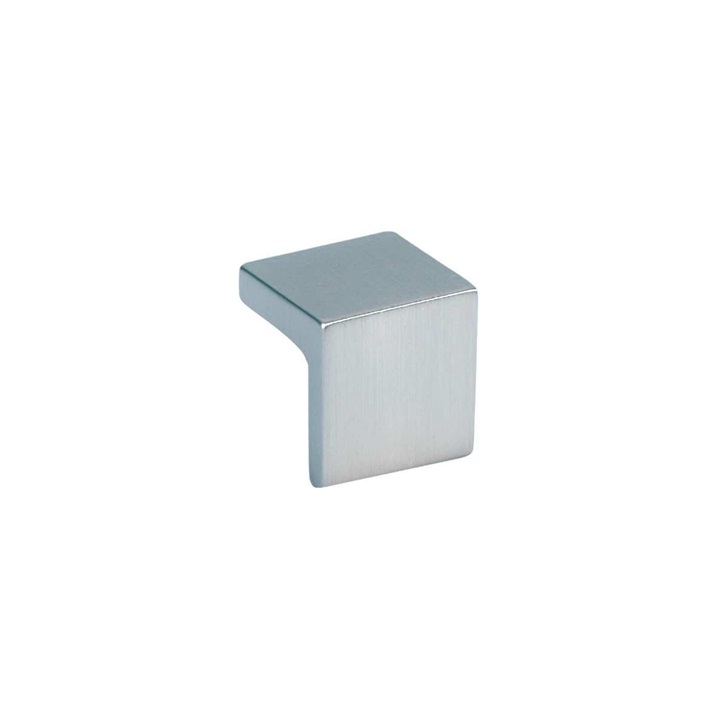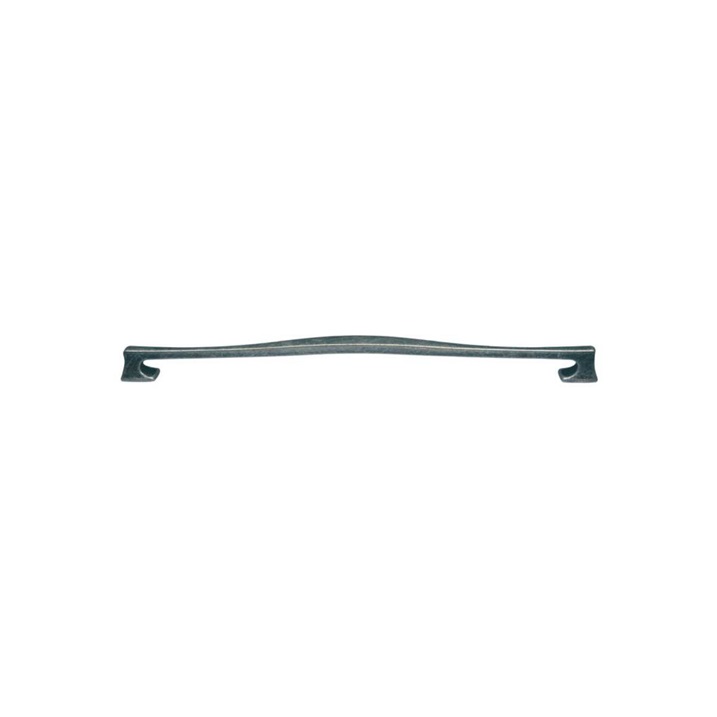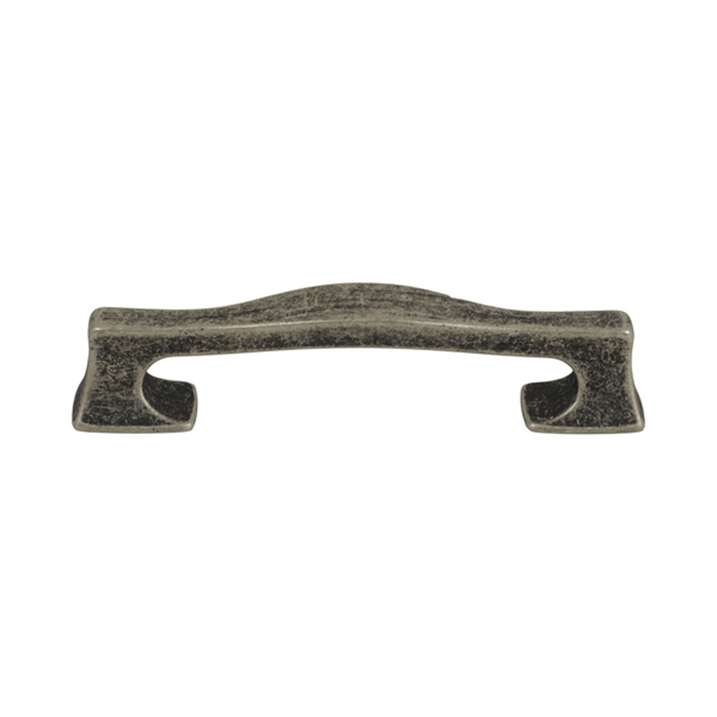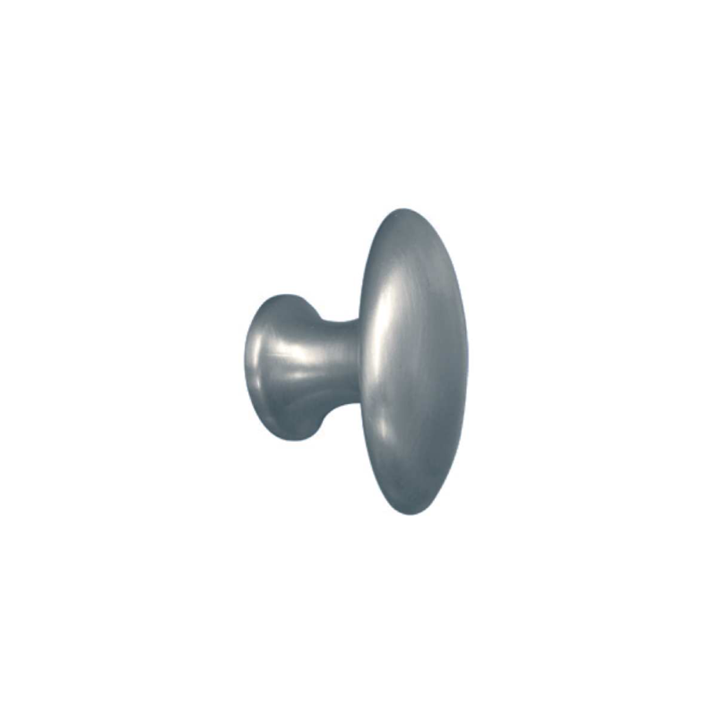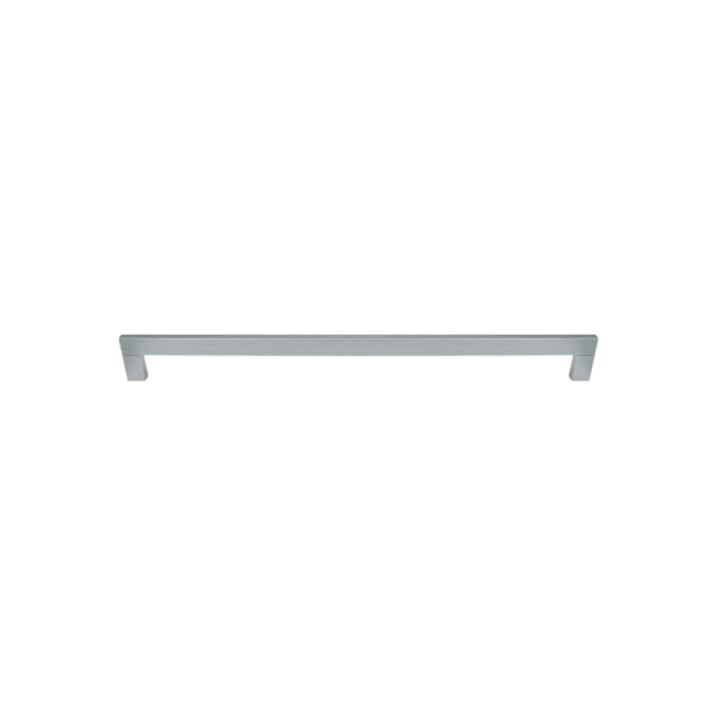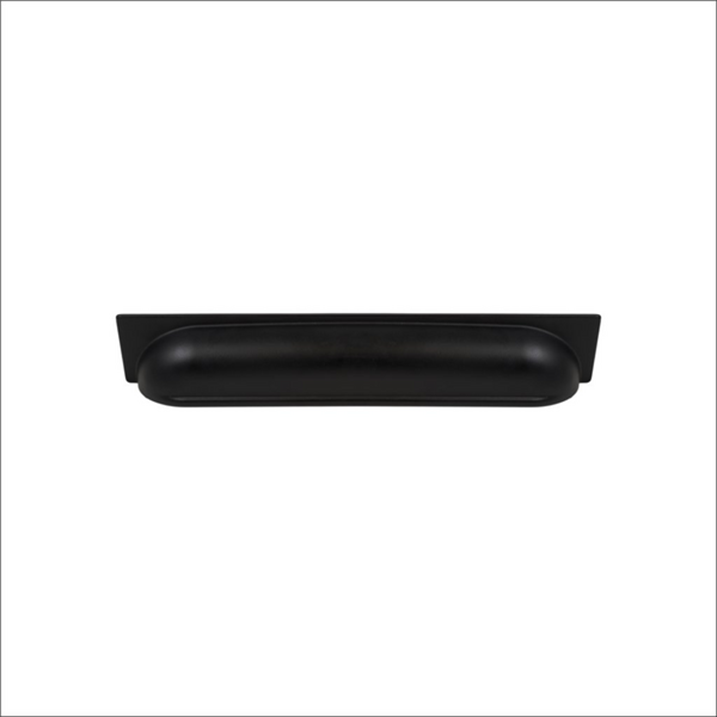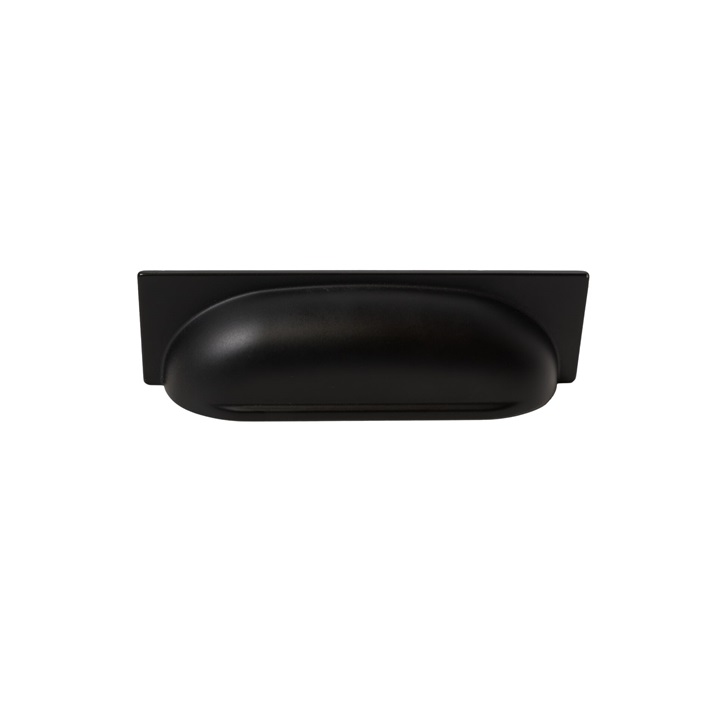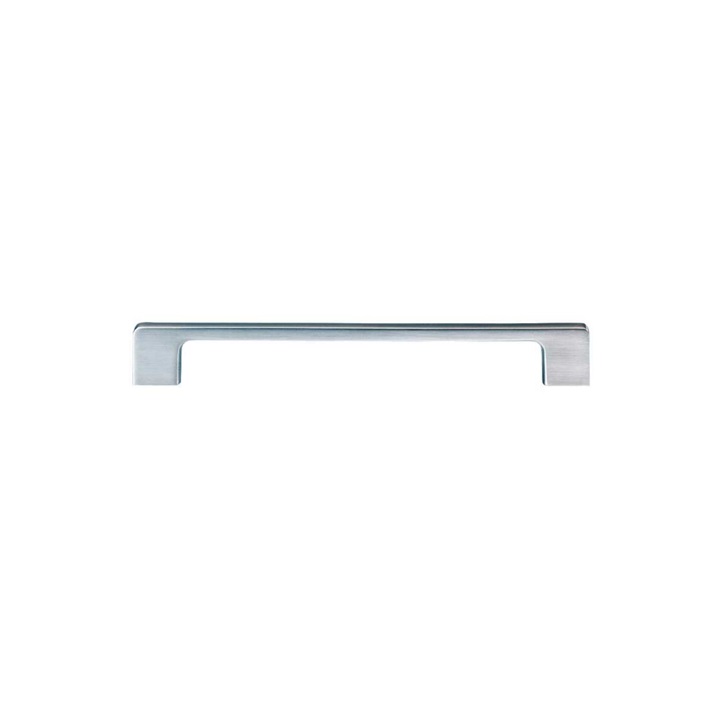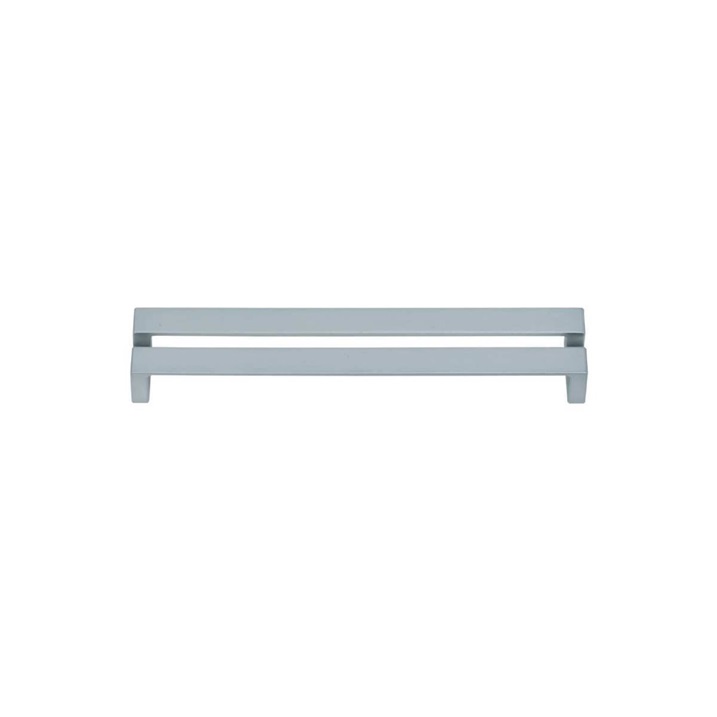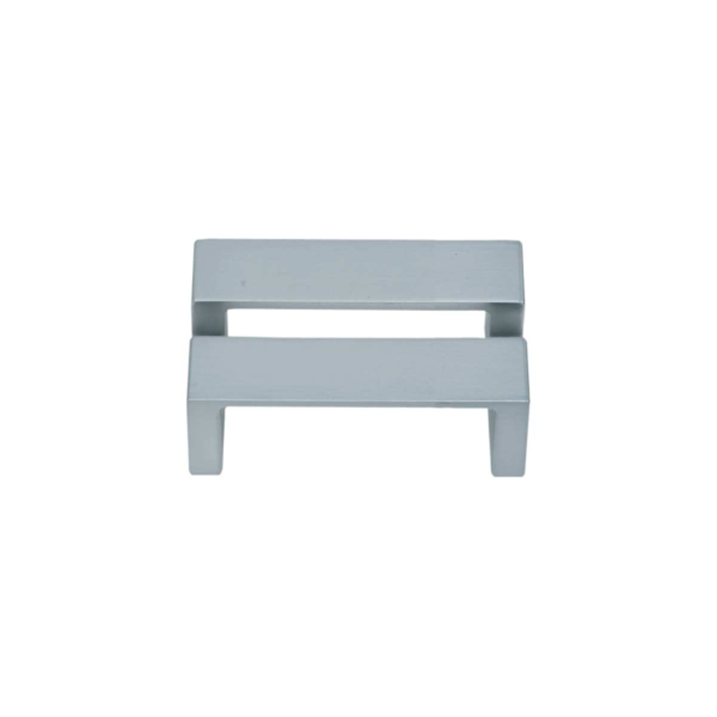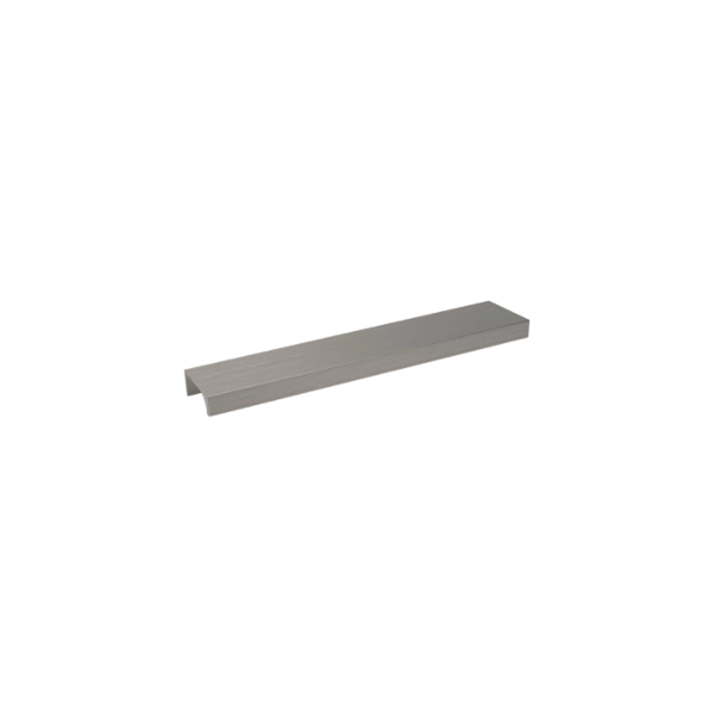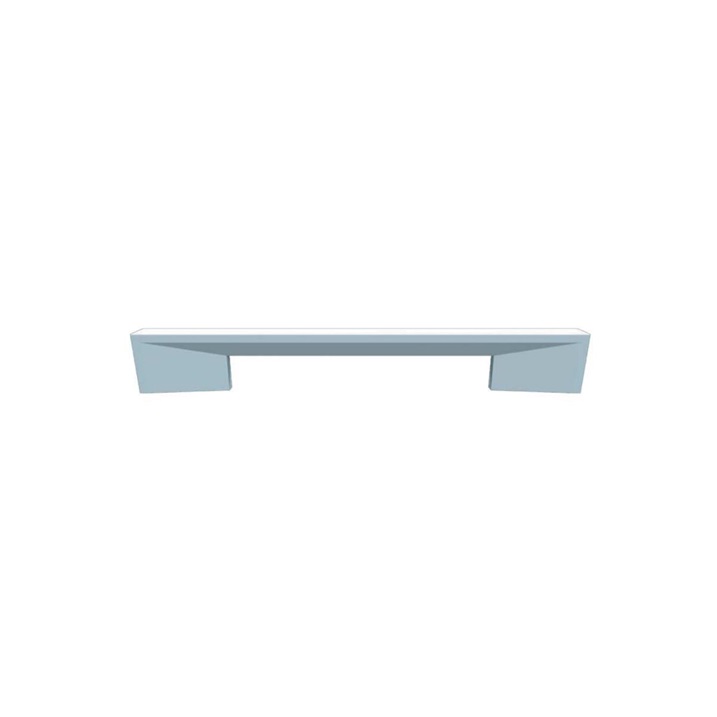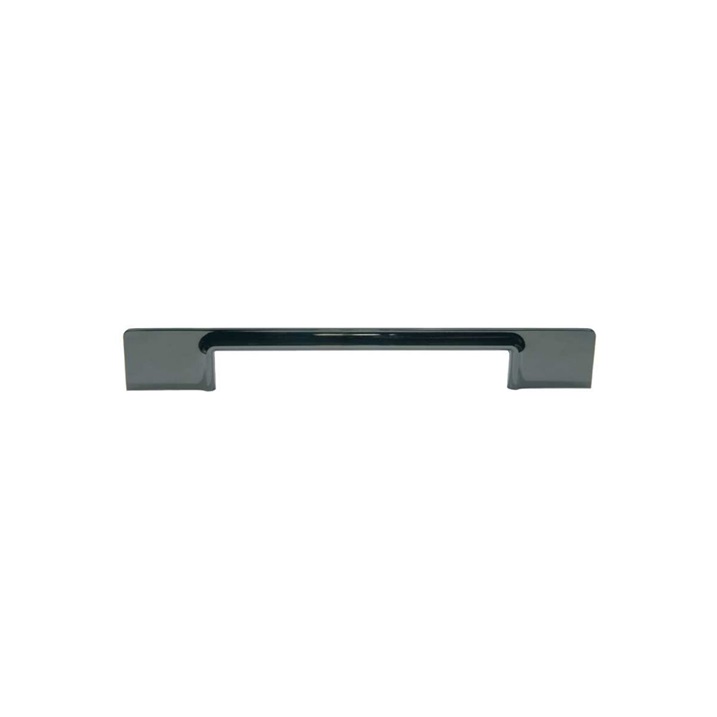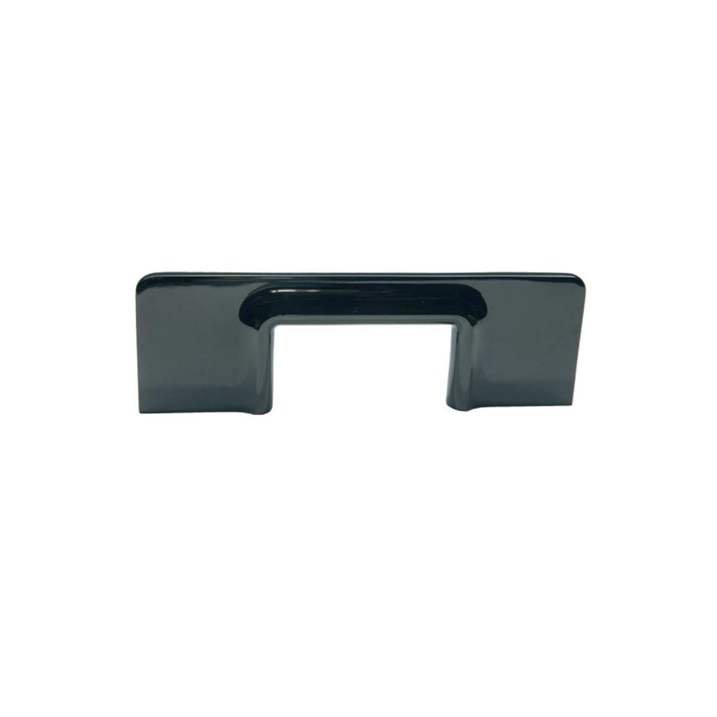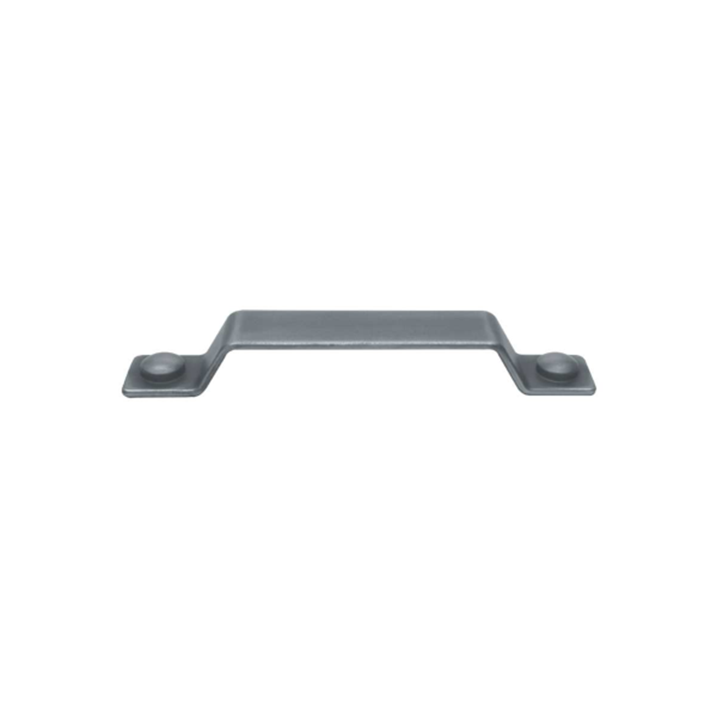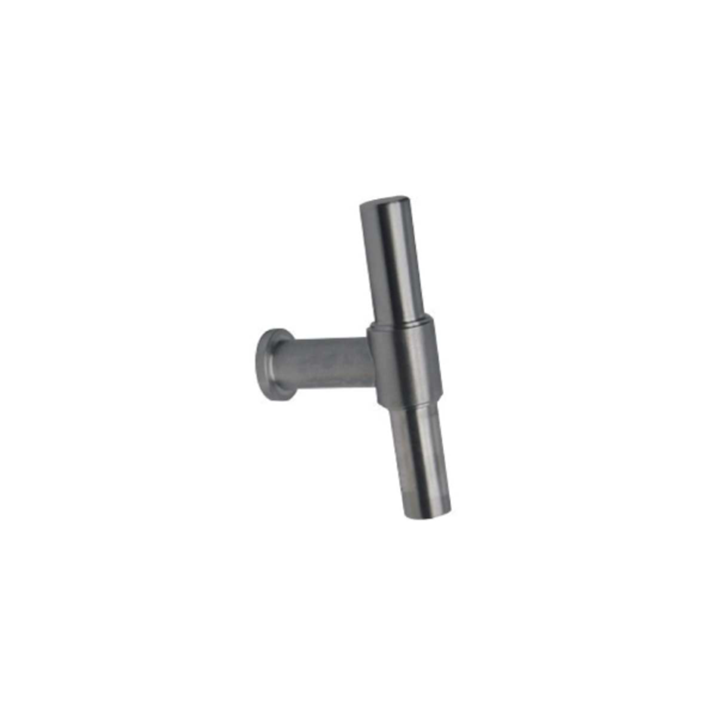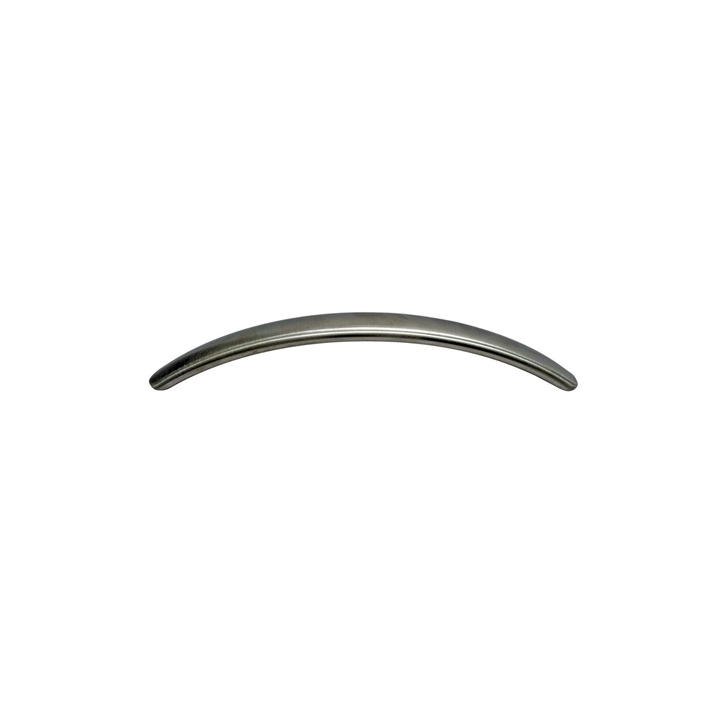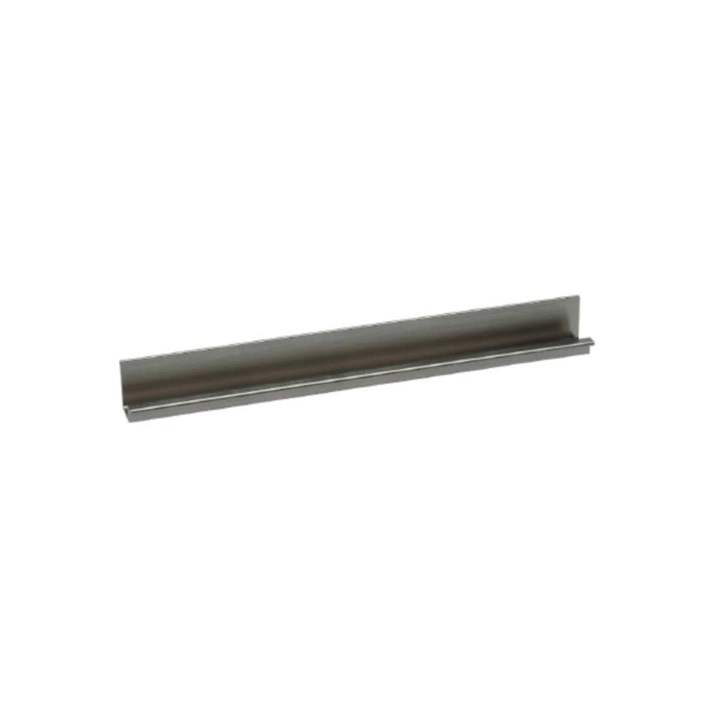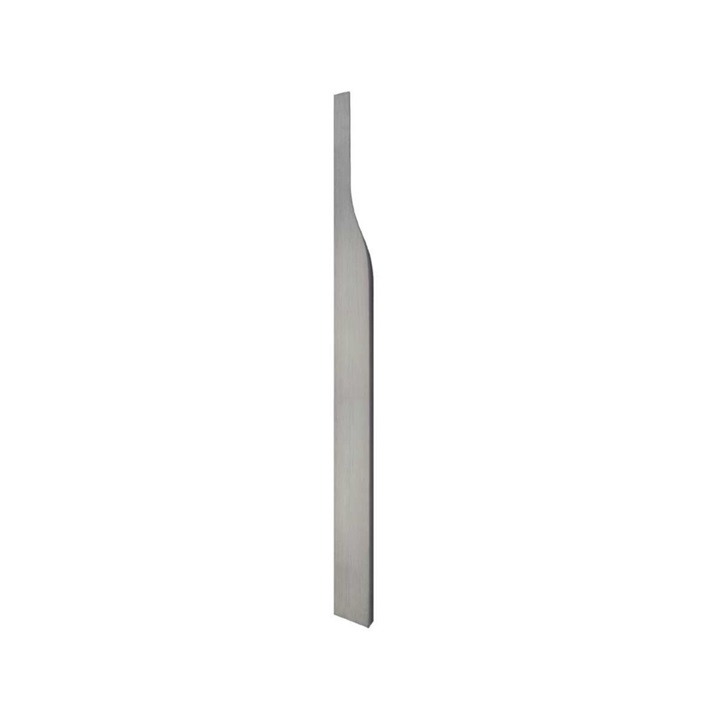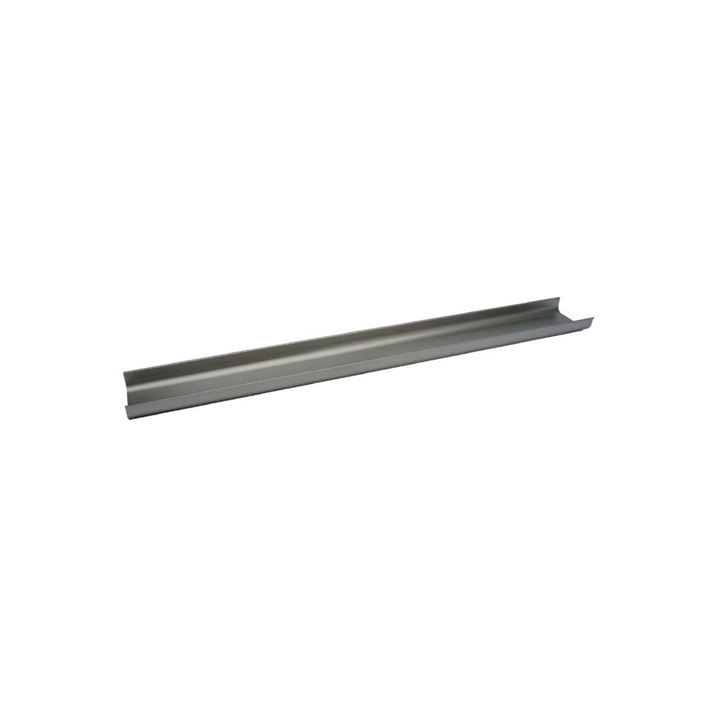 Handleless fronts: a sleek design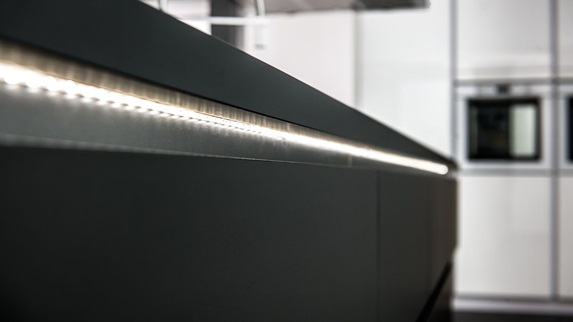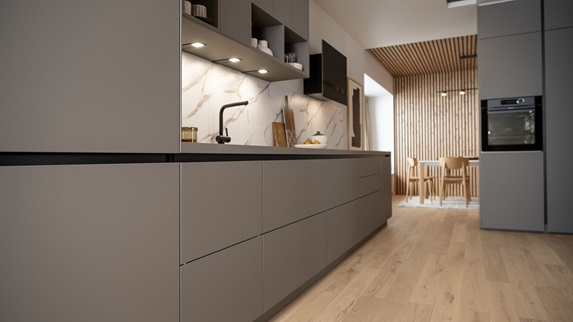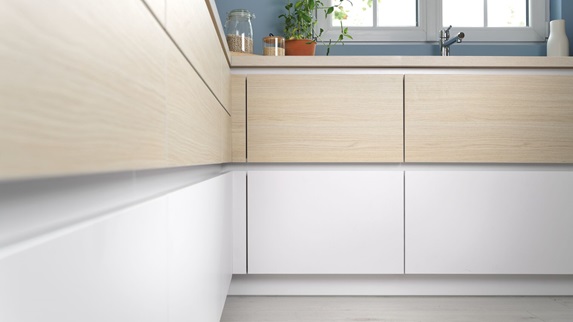 The clearly on-trend Eolis line demonstrates its style with a choice of double recesses or single recesses! Schmidt is updating its current Eolis line with the Eolis single-recess line, featuring the first pull-out drawer beneath the worktop that opens with the recess, and base unit drawers that open with the touch latch system. Guaranteed style and a sleek design with continuous lines across the whole length of the kitchen!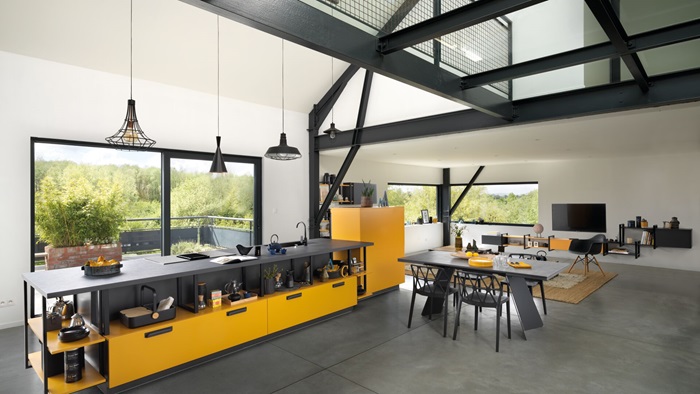 Discover our other collections...
Check out the mixture of colours for your fronts with Schmidt's Color Mix concept.