Lighting solutions for kitchen furniture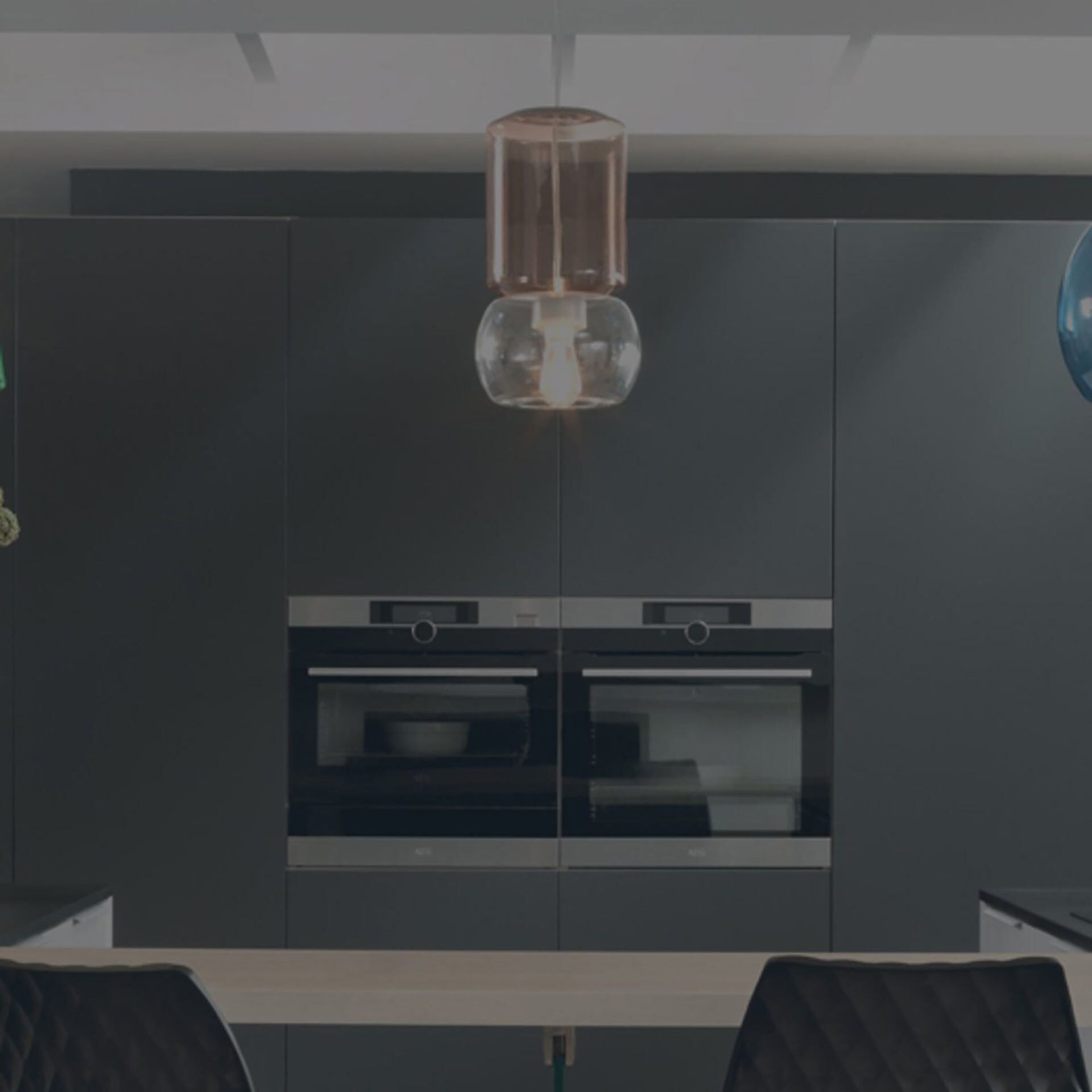 Lighting in kitchen : what you need to know
Our lighting experts shine a light on all you need for perfectly illuminated spaces.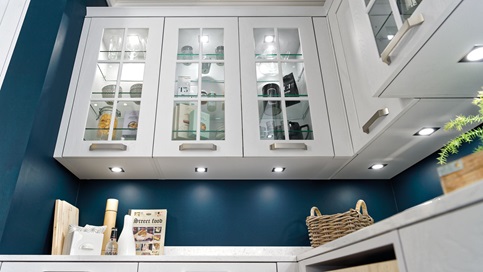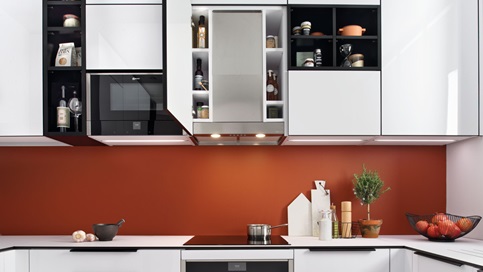 Hot or cold: a question of temperature
The temperature of your lighting depends on how you use it. The white light emitted by a light source is measured in Kelvins (°K).

Incandescent: 2,700°K (a warm yellow-reddish light).
Halogen: 3,200°K (hot white)
Fluorescent: variable according to the composition of the interior powder (3,000°K, 4,000°K, 6,000°K).
LED: variable according to the composition of the electronic component (3,000°K, 4,000°K, 6,000°K).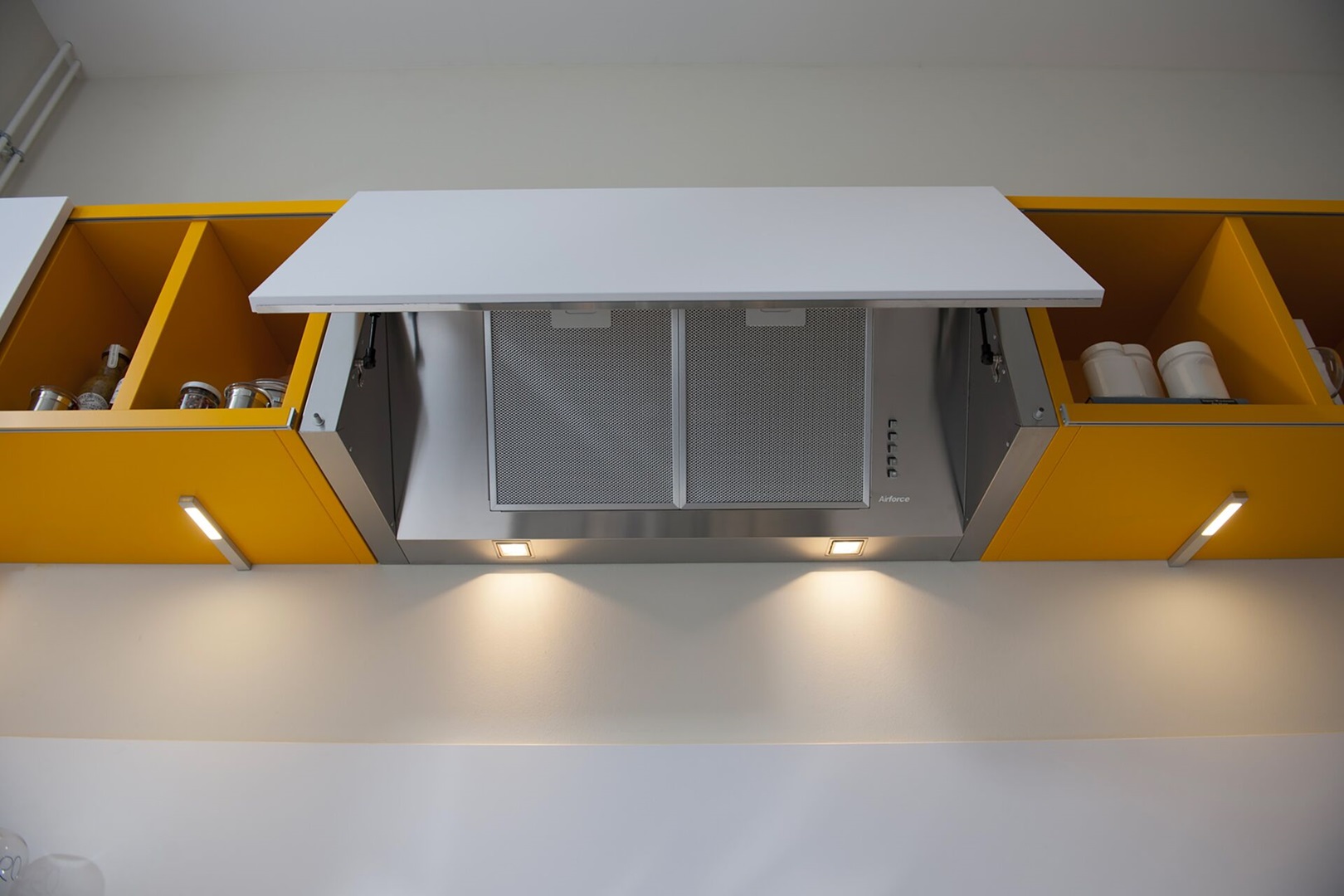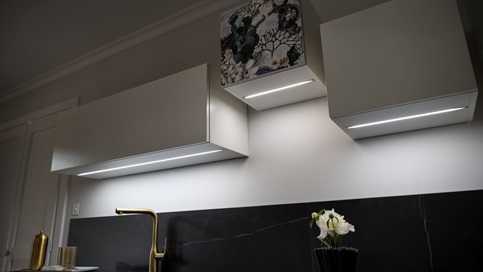 Lighting your work area: the art of luxury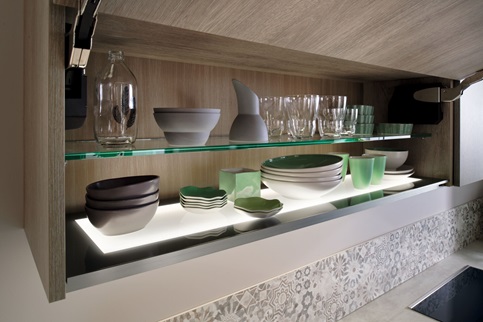 Your signature: built-in profiles
+ Design:
A made-to-measure lighting profile, discreetly built into your furniture.

+ Efficient
They diffuse neutral and concentrated light that efficiently illuminates your work area (sink, worktop, etc.).

The Schmidt idea: a profile built into the interior of a unit discreetly highlights your crockery and diffuses a warm ambience through the glass doors.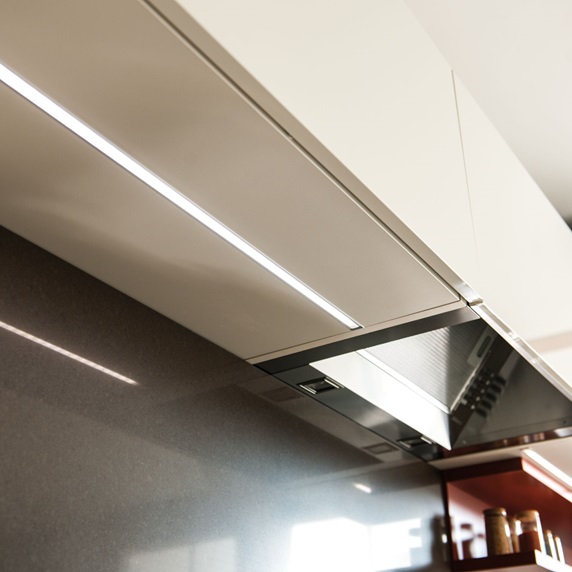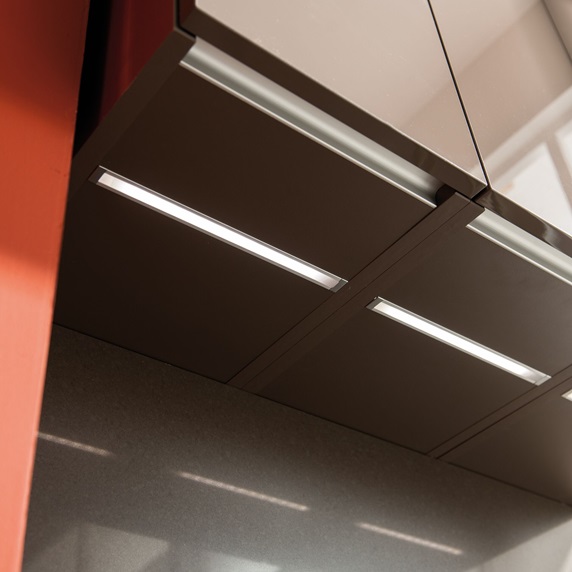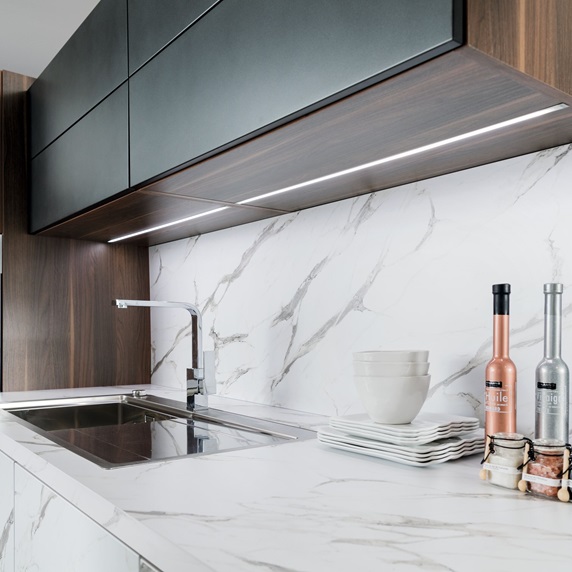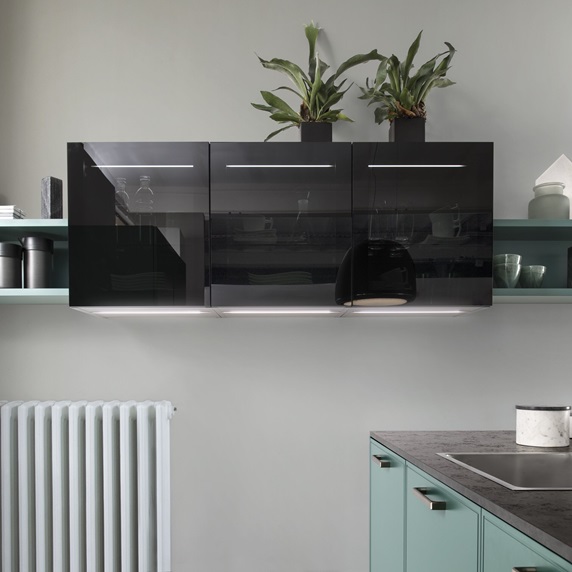 LED spotlights: timeless elegance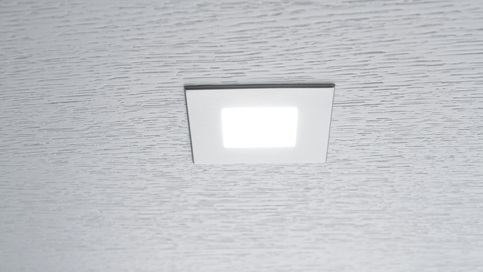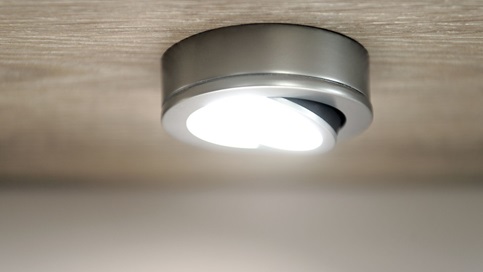 LED wall lights: your touch of light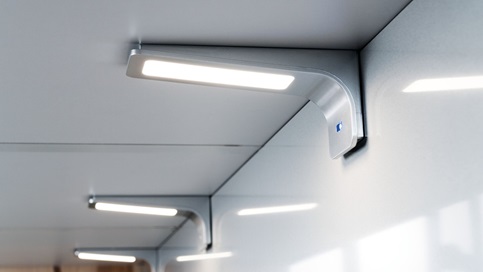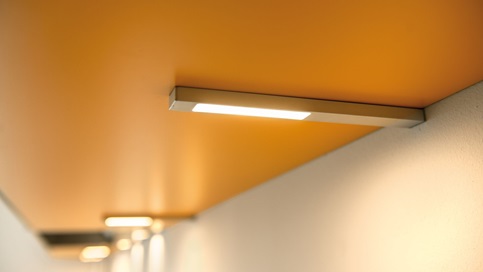 Do you need advice on choosing your lighting?
Meet our experts and discover our lighting solutions in shop
Enhance the beauty of your kitchen
Fantastic bespoke LED lights… They fit in everywhere, they provide ample illumination and they hardly use any electricity. Time for a closer look at how you can incorporate LEDs into your kitchen:
- Beneath a unit: the invisible LED strip produces a spectacular effect by illuminating your plinths and the floor, making it the ideal solution for a luxury counter or bar.
- In drawers, cabinets and wardrobes: say goodbye to darkness and let there be light when choosing or putting away your tableware. Making everyday life so much easier.
- Beneath a worktop: the cleverly concealed LED lights showcase the fronts and the attractive handles on your base units. Your kitchen is worth it.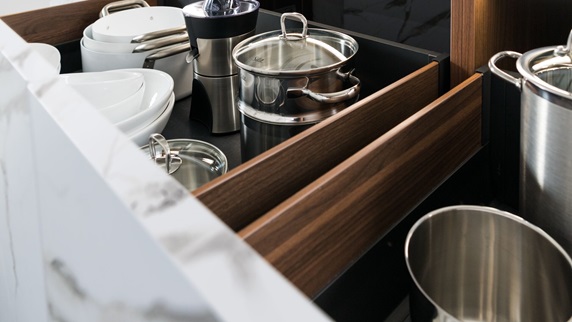 Tips and tricks for the lighting of your kitchen
Surprisingly clever, stunningly simple.
Millimetre-perfect glass shelves or LED strips... Design ideas that create pools of light where you least expect them in your kitchen - for a warmer, brighter and more harmonious atmosphere.