Smart and elegant kitchen storage solutions

Schmidt has designed a range of clever storage units to make everyday life in your kitchen that much easier by keeping everything within reach, including spacious cupboards, base units with pull-out drawers, unique accessories and even secret compartments. Tidy, sort and hide with our smart kitchen storage solutions.
Schmidt's interior solutions



The decorative sideboard: why didn't we think of it earlier?



The decorative sideboard, or the art of seductive doors. They allow a glimpse of everything inside, but without giving anything away. And they look good too. An attractive doorless larder unit equipped with a series of drawers in different heights. You will be impressed by how much fits into it!
The gaps between each drawer half reveal your fine jars or glassware, while concealing the rest. A very fashionable spirit of « drafted industrial furniture », revisited in the colours of your kitchen or in contrasting shades. The fronts and sides are available in more than 100 matching or contrasting colours. The low and high bespoke versions are eye-catching or discreet. They are THE new centrepiece of designer kitchens!
Foldaway doors to hide your cooking
When it comes to preparing your meals, easily open the foldaway doors to reveal an incredibly practical workspace … The front slides along the side to conceal your preparations … before effortlessly sliding back to unveil your future showstoppers.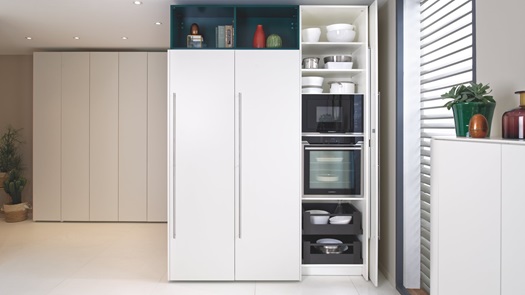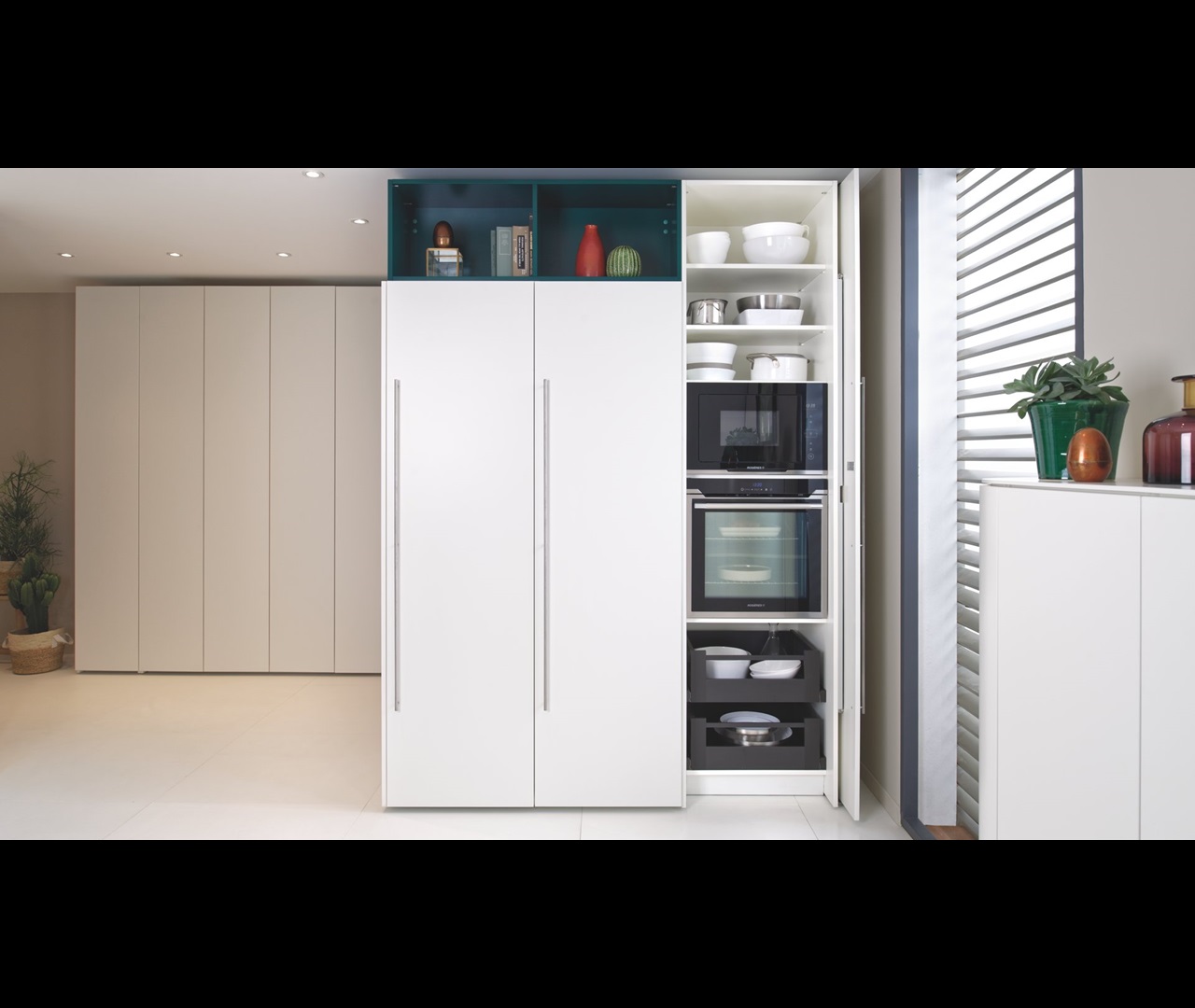 Unit with a secret compartment
It's magic! The clever Sesam concept brings the inaccessible base of wall units within easy reach. With a simple flick of the switch, the double base descends like a lift to reveal your spices, glasses, appetisers and closely guarded recipes. An exclusive Schmidt innovation.





A revolution under the sink



Discover our other collections...
Check out the mixture of colours for your fronts with Schmidt's Color Mix concept.