T-shaped kitchen island design and ideas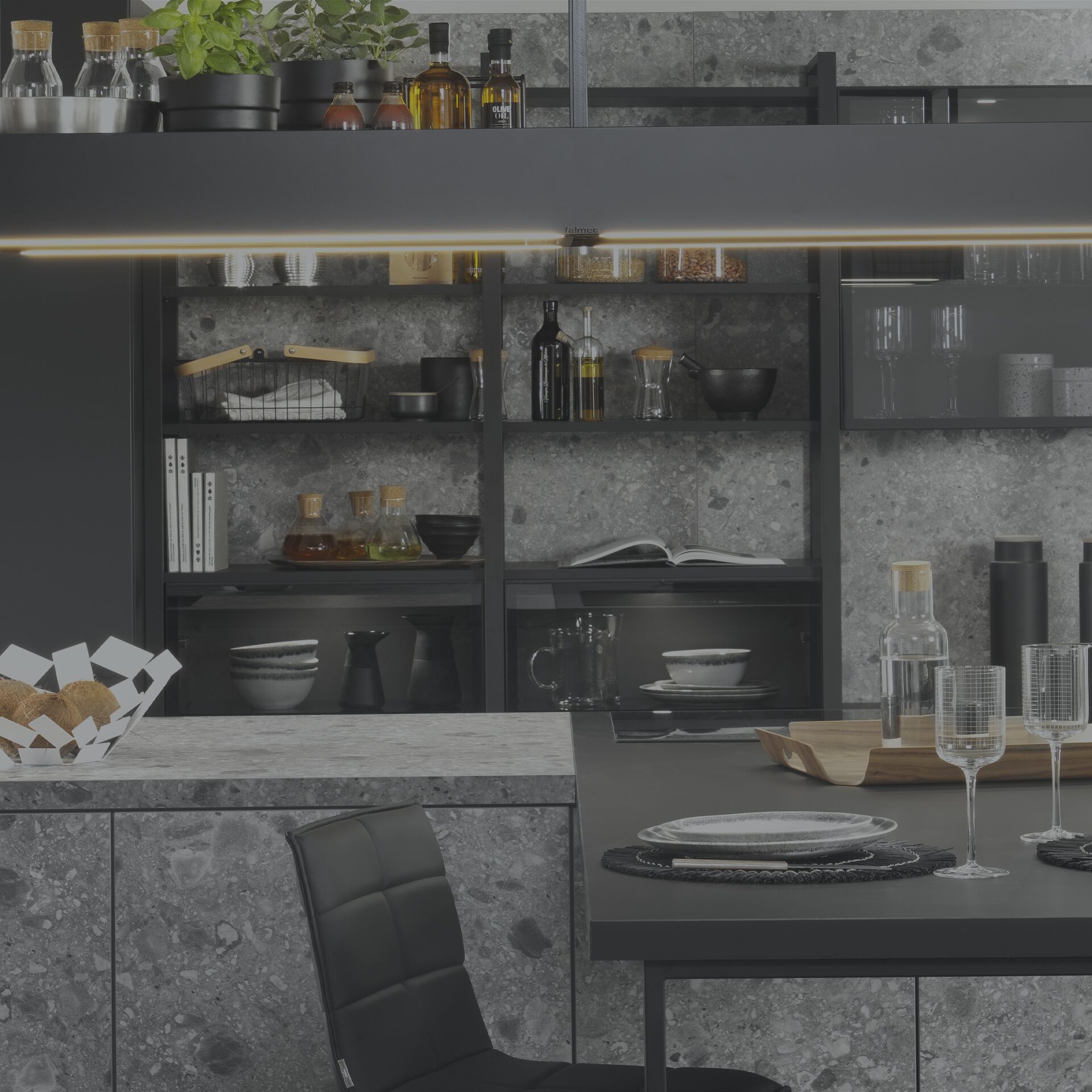 If you're looking to redesign your kitchen layout while optimizing your kitchen space, creating a T-Shape kitchen setting is an innovative and incredibly efficient way to get the best use value from it.
What is a T-Shaped kitchen?
A T-shaped kitchen usually comes in the form of an island designed in the shaped of a "T". An extension, often flowing out from the island into adjacent space, typically acts as a table. Now, while the extra countertop provided by the extension, hence the bottom part, is generally typically used for an eating area and the top part for the kitchen work space, the versatile design of this type of kitchen will enable flexibility in terms of how you wish to use your "T".
It is perfect to have your informal family dinners, casual meals but also to provide extra preparation space or simply share a pleasant moment together. The "T" part can vary in shape and size depending on your kitchen and what you intend to do with it. Twisting the dynamic around in order to adapt your kitchen according to your wishes is what makes the T-Shaped kitchen layout really interesting and attractive. The versatility adds to your kitchen experience.
What to consider when designing a T-Shaped kitchen
When going for a T-shaped kitchen island design, one should first define what he is really expecting from his kitchen space: a larger countertop for a bigger workspace and a narrow table or a smaller countertop combined with a large table?
Here are the defining elements to pinpoint:
• The space: it is highly recommended to think ahead about what exactly you're expecting from it. Are you looking to seat your family and friends for casual dinner reunions or are you more hoping for a T-Shaped breakfast bar? How any people to you intend to sit at the table? The size and type of the T-Shaped island will change accordingly, along with the chairs to fit it.
• The budget: a bigger budget will allow you to give free rein to your creativity and seek the help and advice of a professional kitchen designer. However, there are other ways. If you have an existing island and the space for it in your kitchen, you can consider a DIY T-Shaped setup which just requires adding a table to it.
• The lighting: you might have to consider pondering the lighting arrangements. A T-Shaped island in your kitchen will require more lights as you will want the entire island to be illuminated.
• Colors and materials: when thinking about T-shaped kitchen island design ideas, eclectism is more and more praised as the latest trend. While many will advise to consider uniformity and aim for cohesive colors and materials, it actually creates visual interest to change one or the other.