Your made-to-measure dimensions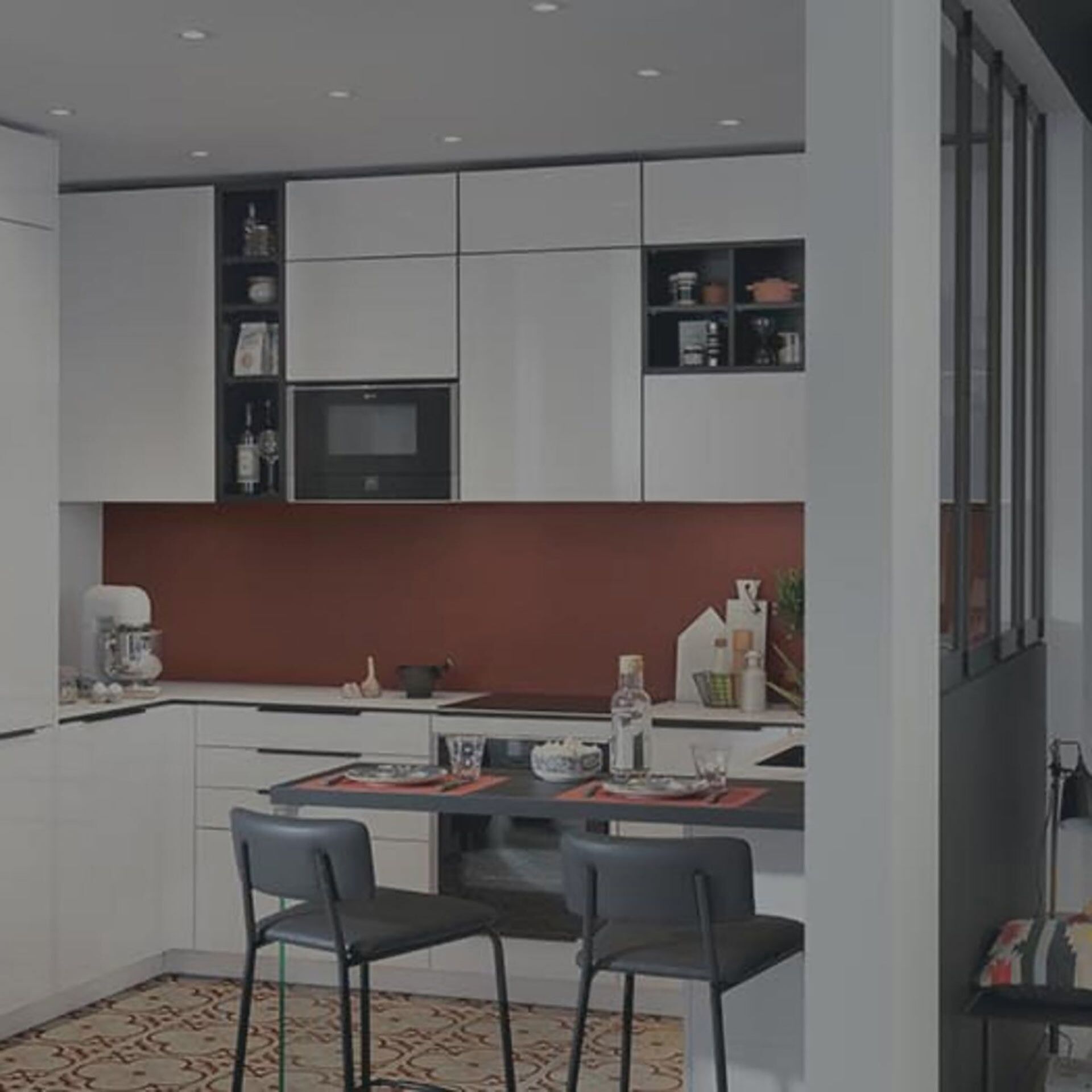 Because every millimetre counts, Schmidt has developed 3D bespoke solutions that optimise the use of your space, offering even more room for storage. We offer units with the maximum height, width and depth for the space in your kitchen.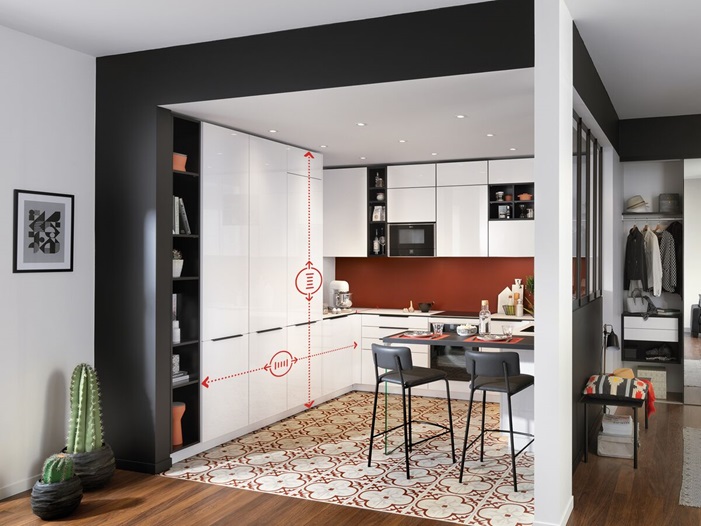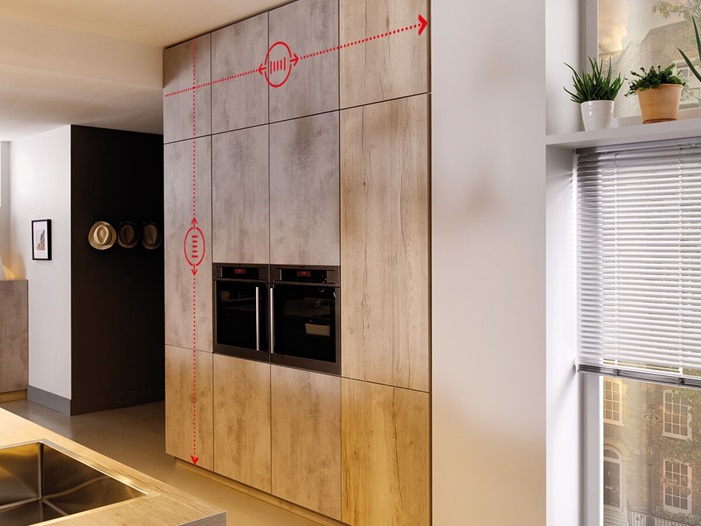 The width of our collection of pull-out drawer base units and wall units can be adapted to make optimal use of your space. Our beautiful Opti'Line cabinets stretch all the way from the floor to the ceiling and are available in any width required. Say goodbye to dusty cupboard tops and stow away anything you want in the new storage space. A real bonus at no extra cost... to make optimal use of every millimetre of space!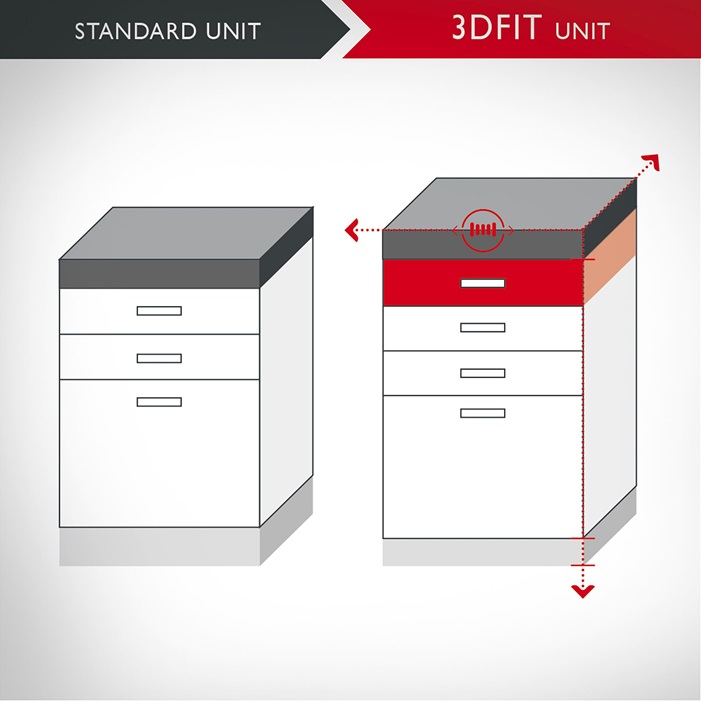 Increased comfort and ergonomics
With Evolution 130: Gain an additional drawer compared to the market standard.
+6 cm = another drawer at no extra cost. That's 33% more storage area and up to 66% more storage space with the internal drawer option available for all our internal pull-out pan drawers.
3DFIT three-dimensional made-to-measure:
- Height: worktops adapted to your height.
- Width: units that can be adapted to the nearest millimetre at no extra cost*.
- Depth: up to four available depths to optimise your interior so it meets your needs.
*Up to three made-to-measure units per kitchen at no extra cost, to be chosen from a collection of made-to-measure units (excluding the Sign and Twin finishes) from the Lagune, Glamour, Crystal, Take, and framed wooden (not including Major) and MDF ranges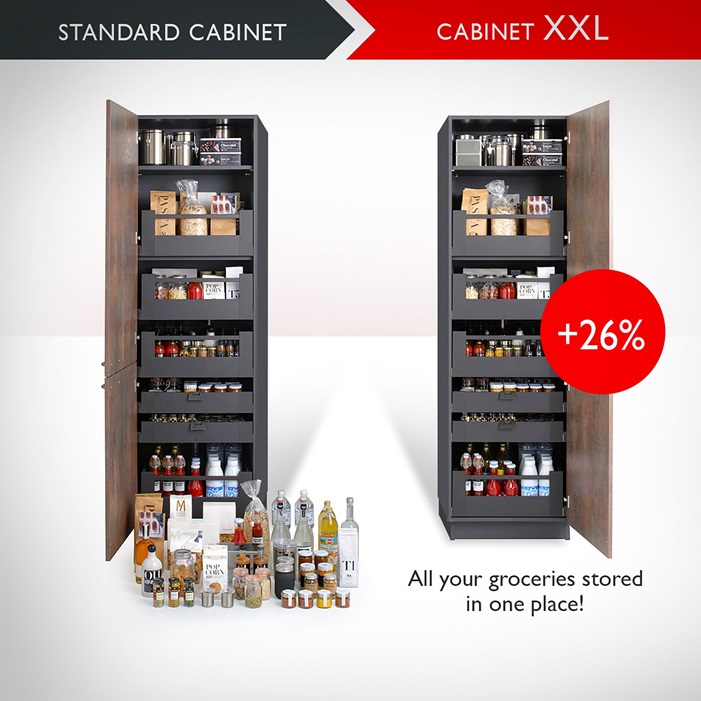 The XXL depth in the kitchen
26 % more storage space. This is what you gain with the extra depth of our units which have set new standards on the market. Store all your shopping in the XXL cabinets.
A revolution in the world of kitchens

This is where the new 62.5-cm depth really comes into its own: 12 more centimetres on our pull-out drawers, for a total storage depth of 57.3 cm and 5 cm more prepping surface – thanks to completely optimised units offering an exceptional price-to-surface ratio. There's no longer any need to stack your different items. Even the raclette machine will fit in without difficulty.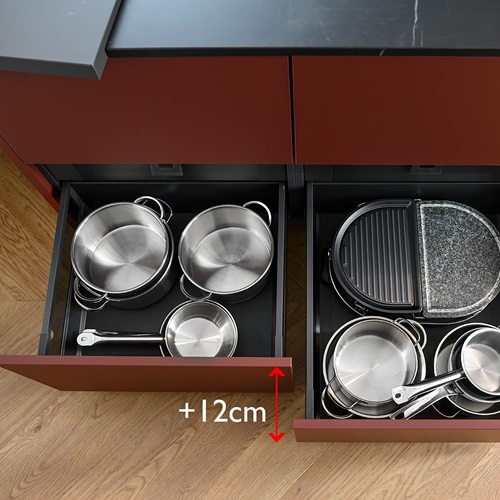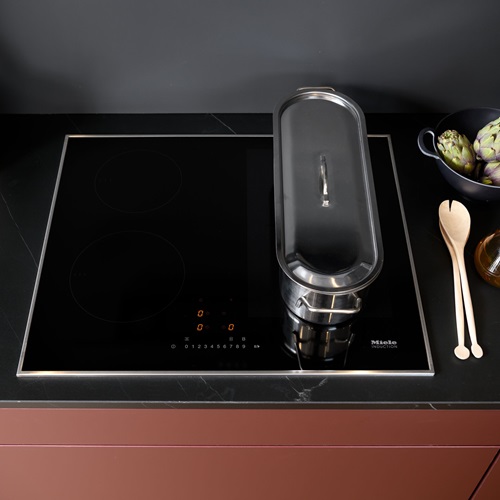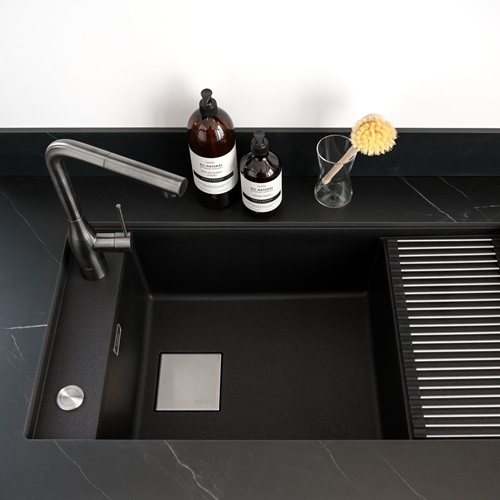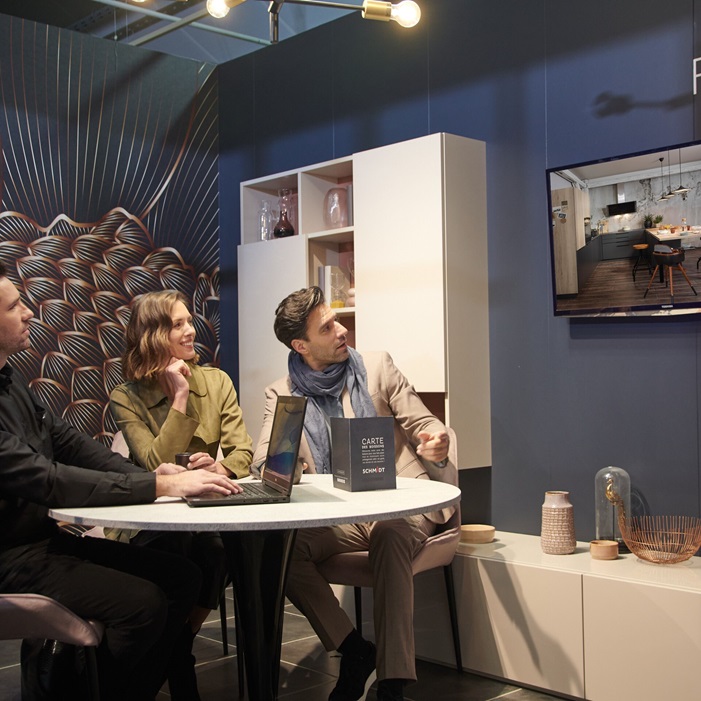 Discover our other collections...
It's so simple to design your own home-living project with solutions from SCHMIDT.