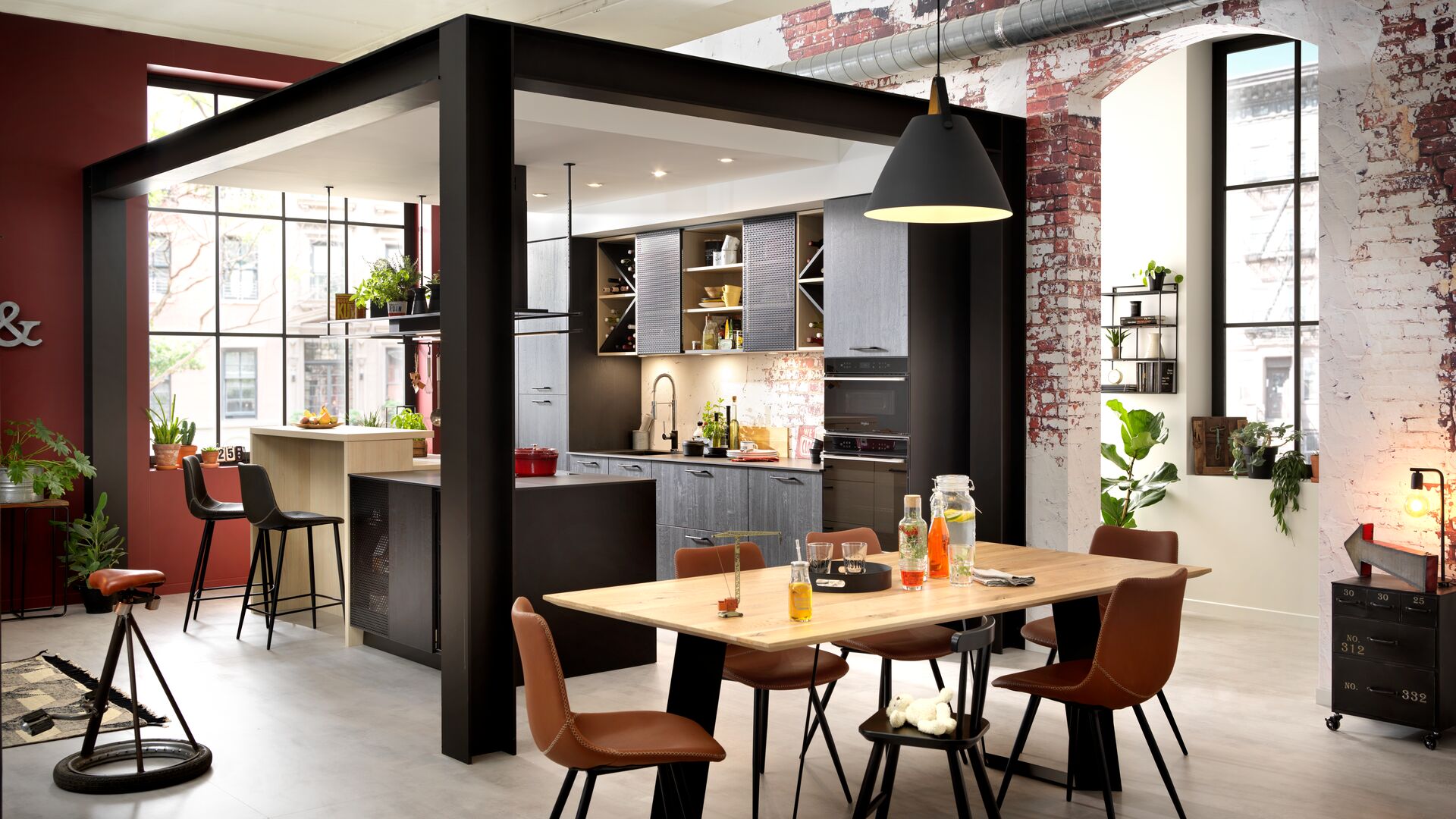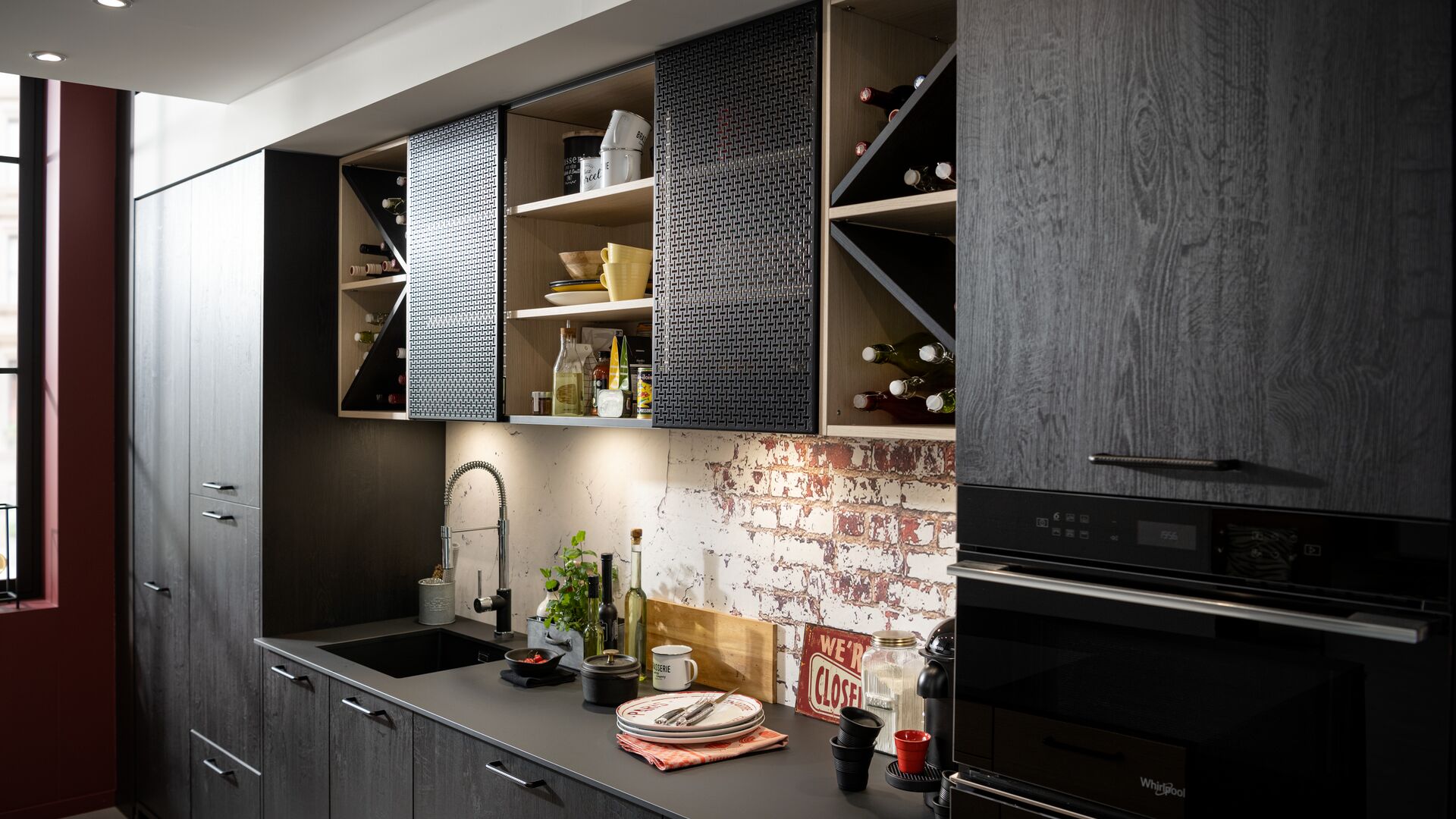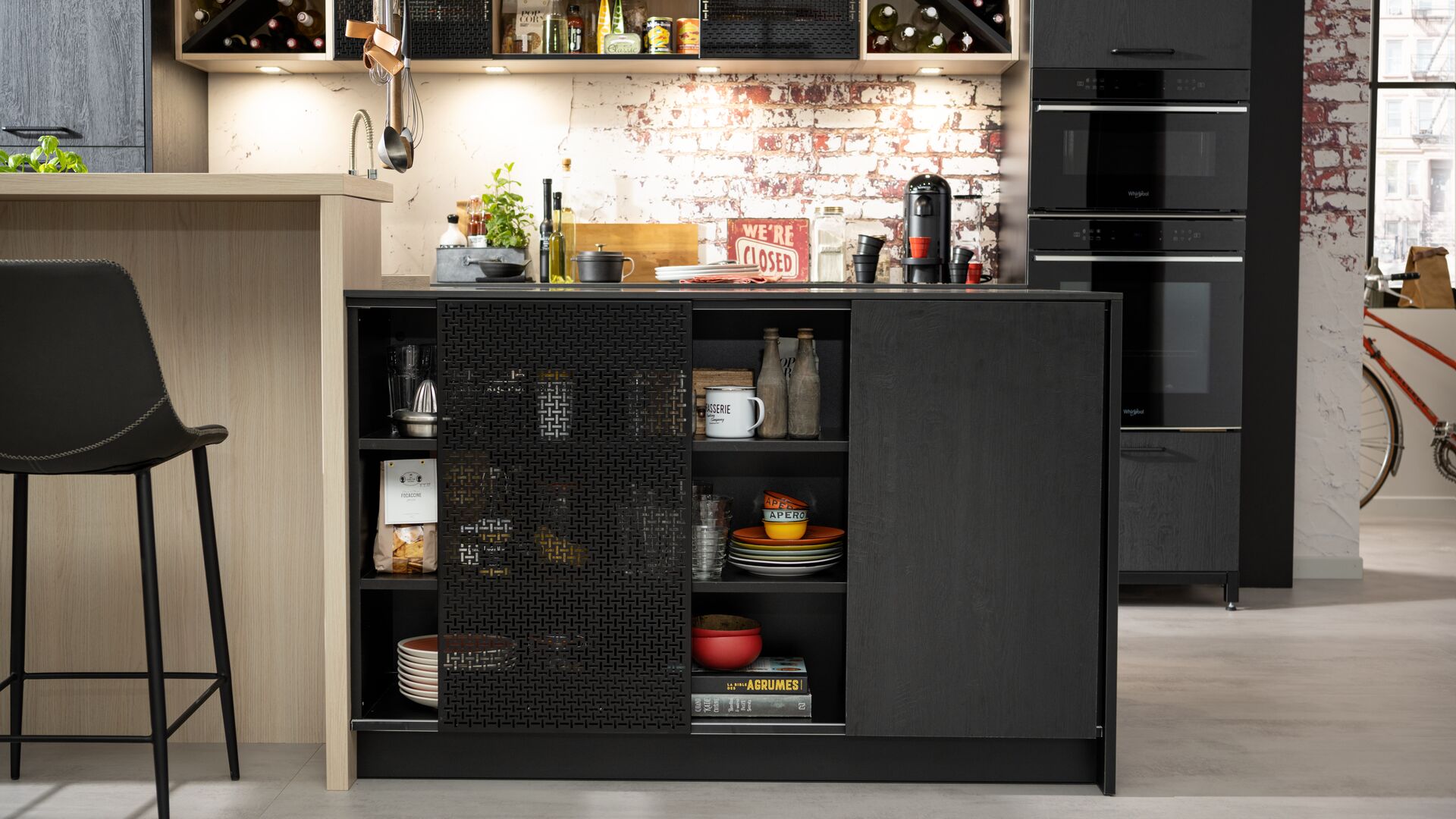 New
Workshop-style kitchen
Workshop
Collection Designer Line
Just because Aline and Luc now have a baby boy it doesn't mean they no longer enjoy having their friends round for a drink or a meal! And that's why they fell for this bistro-style kitchen with its warm, friendly atmosphere. Being able to sit around the central island and enjoy a drink before dinner or a family meal was one of the main arguments in favour of this irresistible design. The subtle combination of black metal and different types of wood was another thing they particularly liked - what they were looking for most of all was a practical kitchen where they'd feel at home cooking and entertaining.
Customise your kitchen in 3D
Do you want to start your kitchen project? Discover our online 3D planner and test yourself the many customisation options available. A wide selection of layouts, furniture colours and worktops are at your disposal. You can even match the colour of your walls and floors easily!
Zoom on this workshop-style kitchen