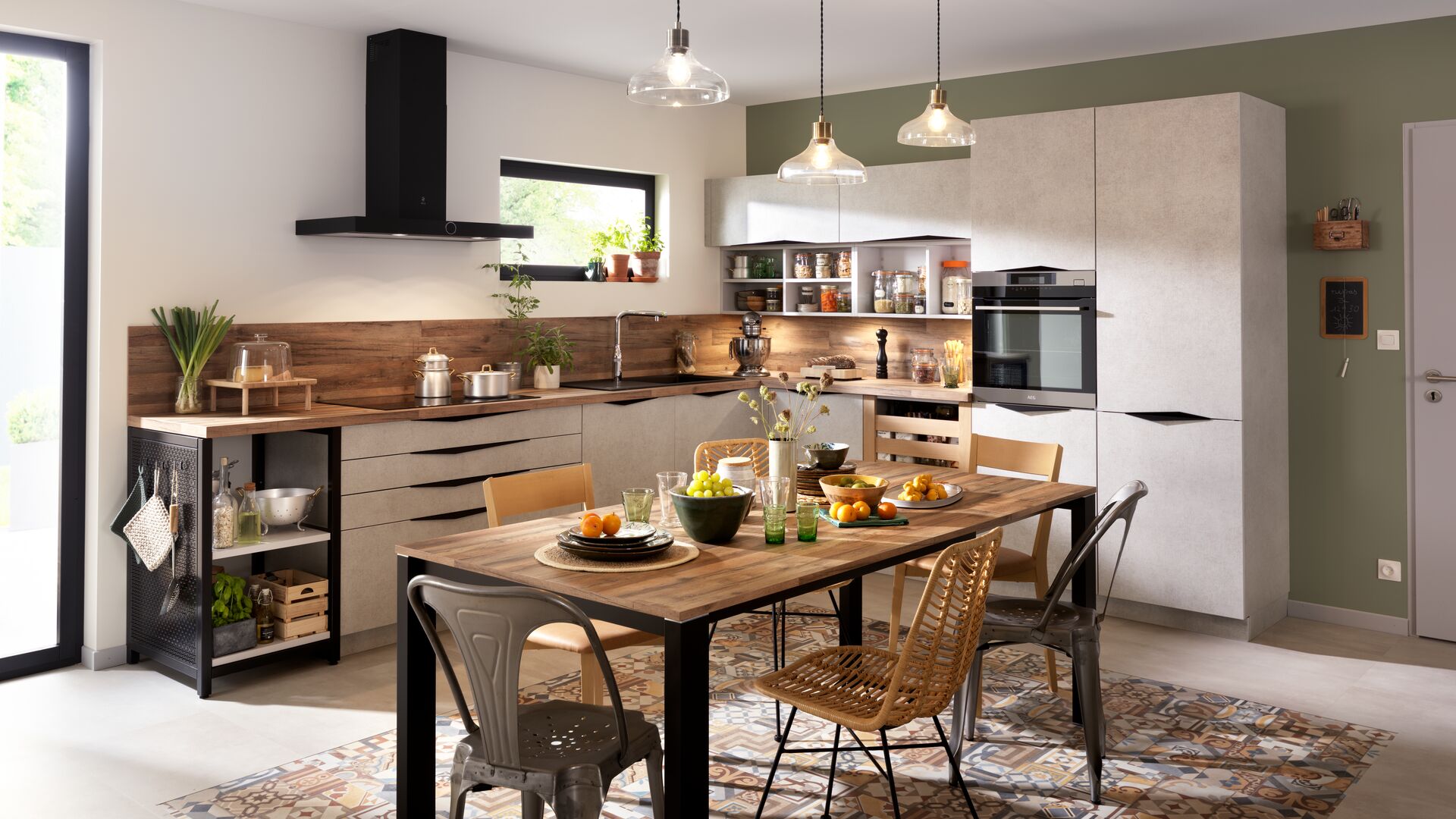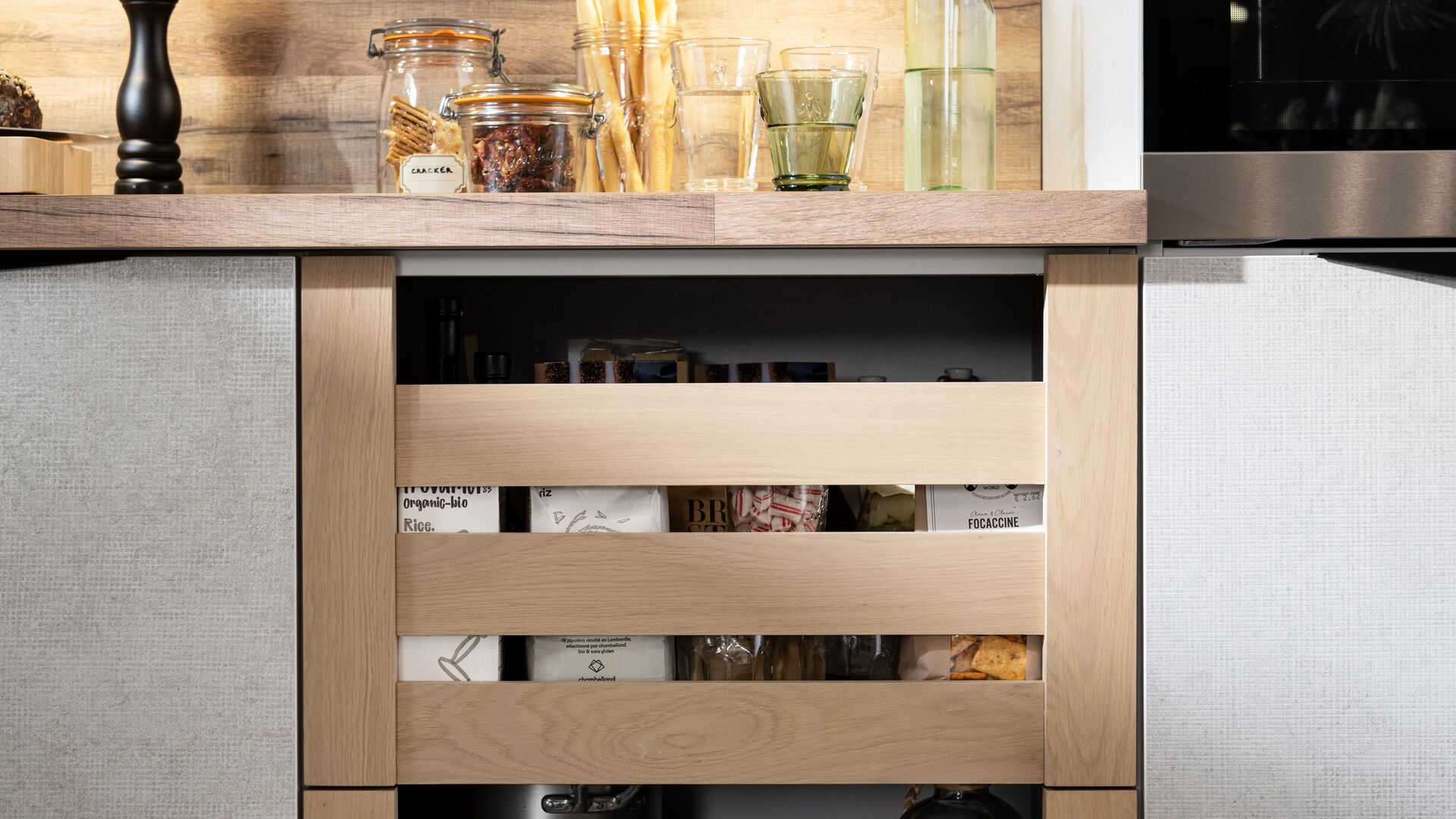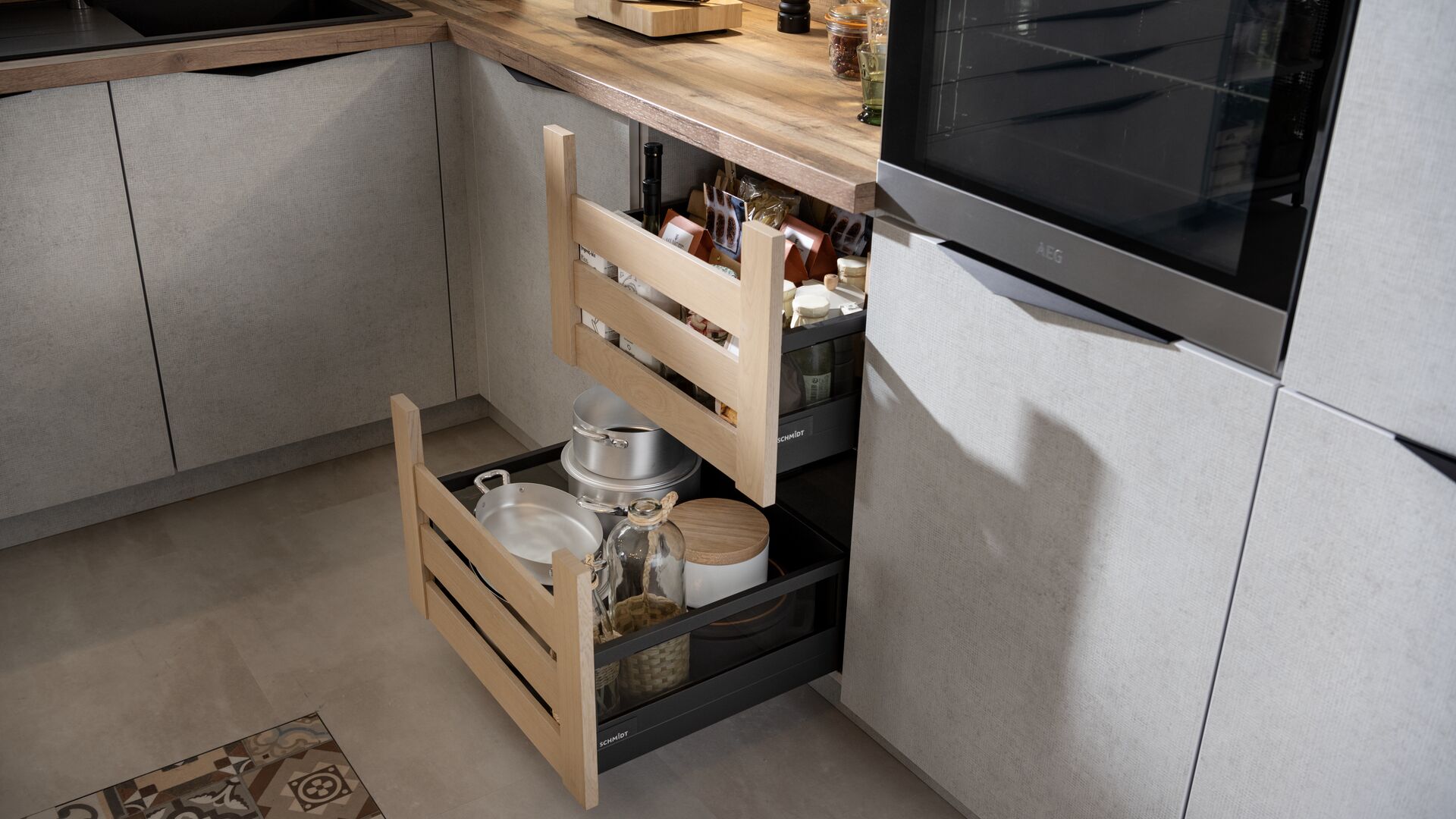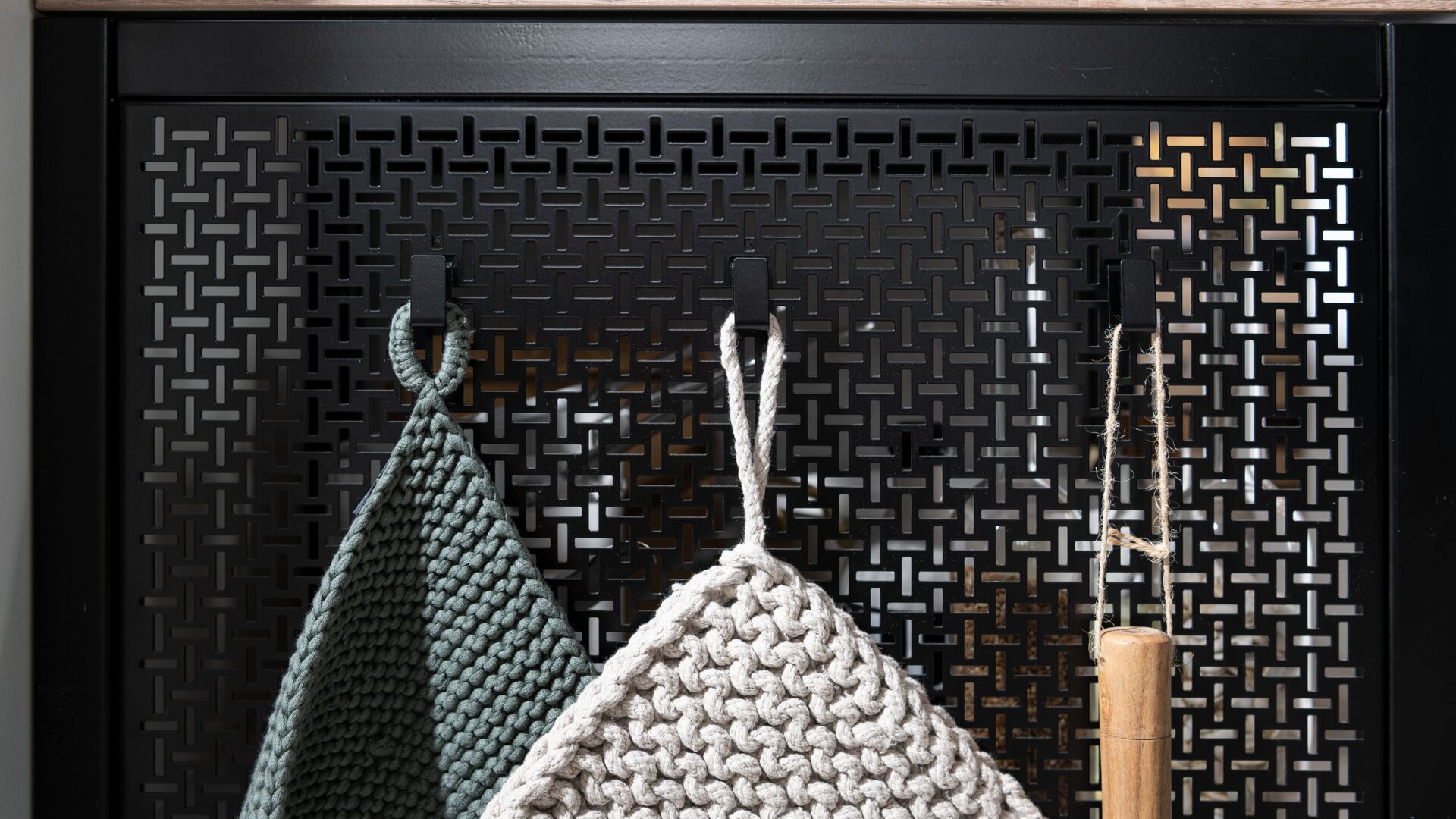 New
Kitchen with recycled fronts
Origin
Collection Naturally modern
Marie and David were keen to live their lives in a more environmentally friendly way - even when it came to choosing a new kitchen. They loved the idea of a kitchen made of 100% recycled panels, and have built themselves a zero waste kitchen in their own image: practical, natural and warm. The couple lives in an eco-district, where helping each other out is very much a shared value - so it's just as well the big kitchen table has plenty of room for a friendly get-together when neighbours - or friends of their three children - come round.
Customise your kitchen in 3D
Do you want to start your kitchen project? Discover our online 3D planner and test yourself the many customisation options available. A wide selection of layouts, furniture colours and worktops are at your disposal. You can even match the colour of your walls and floors easily!
Zoom on the woven-effect fronts