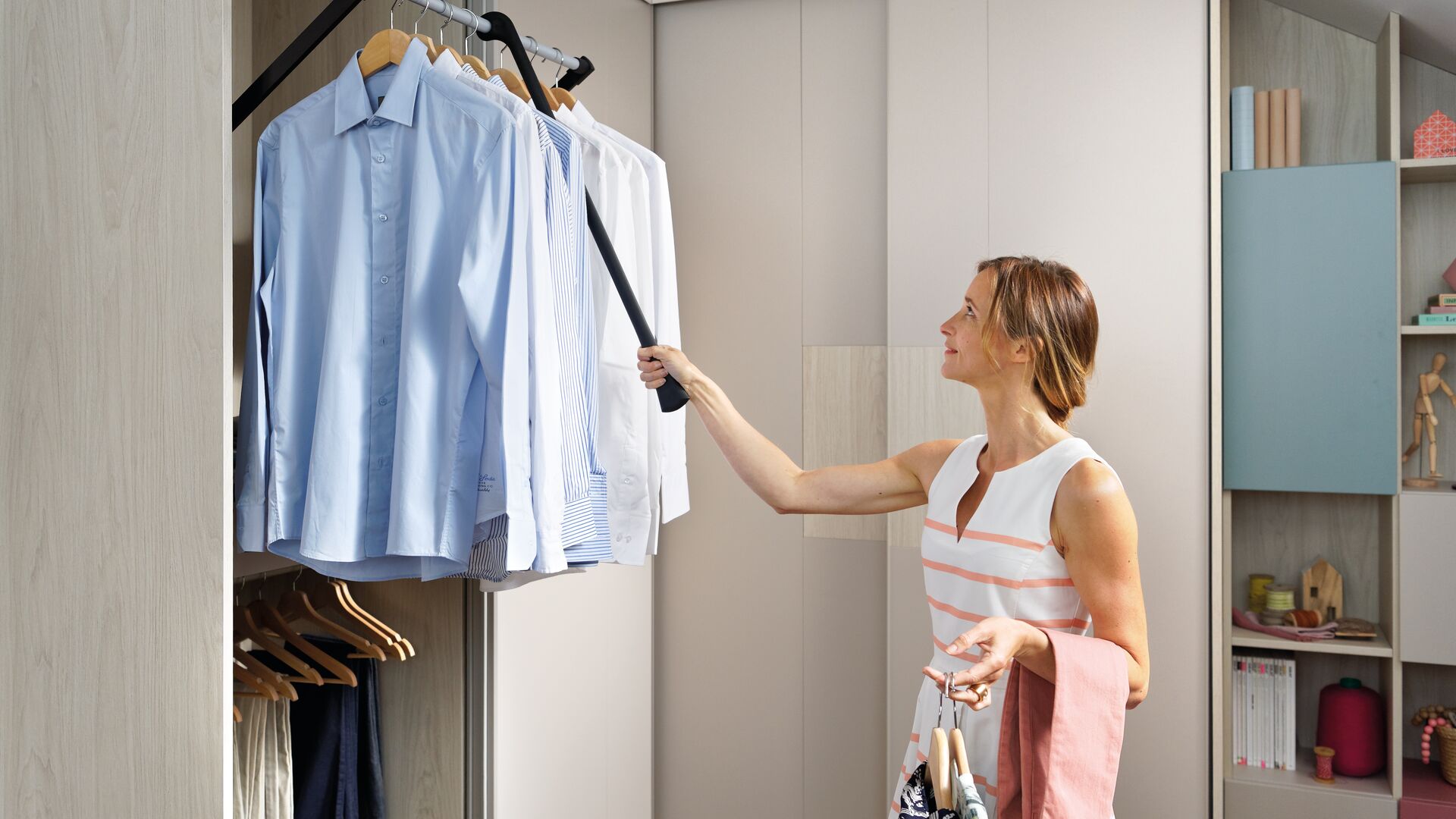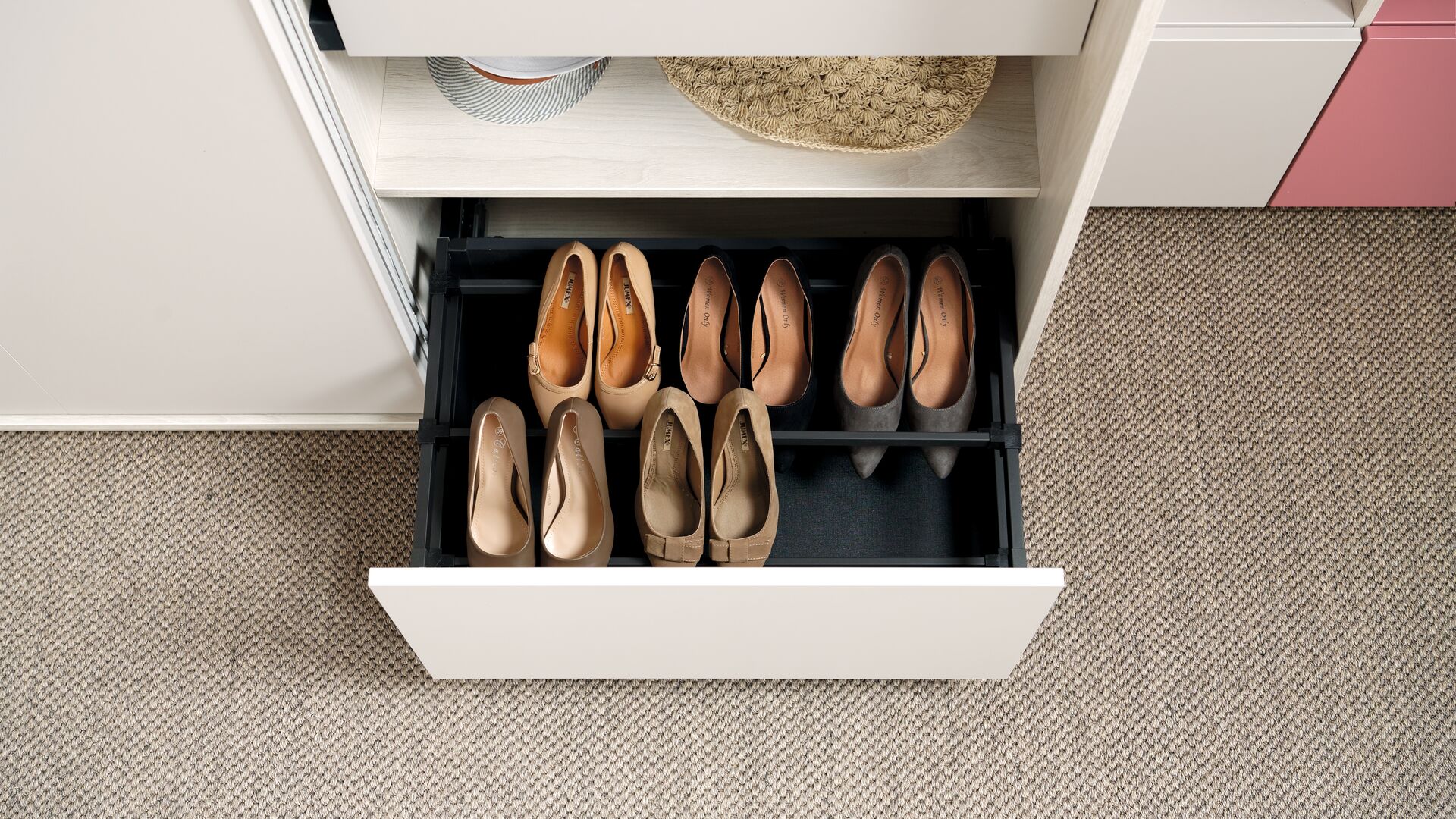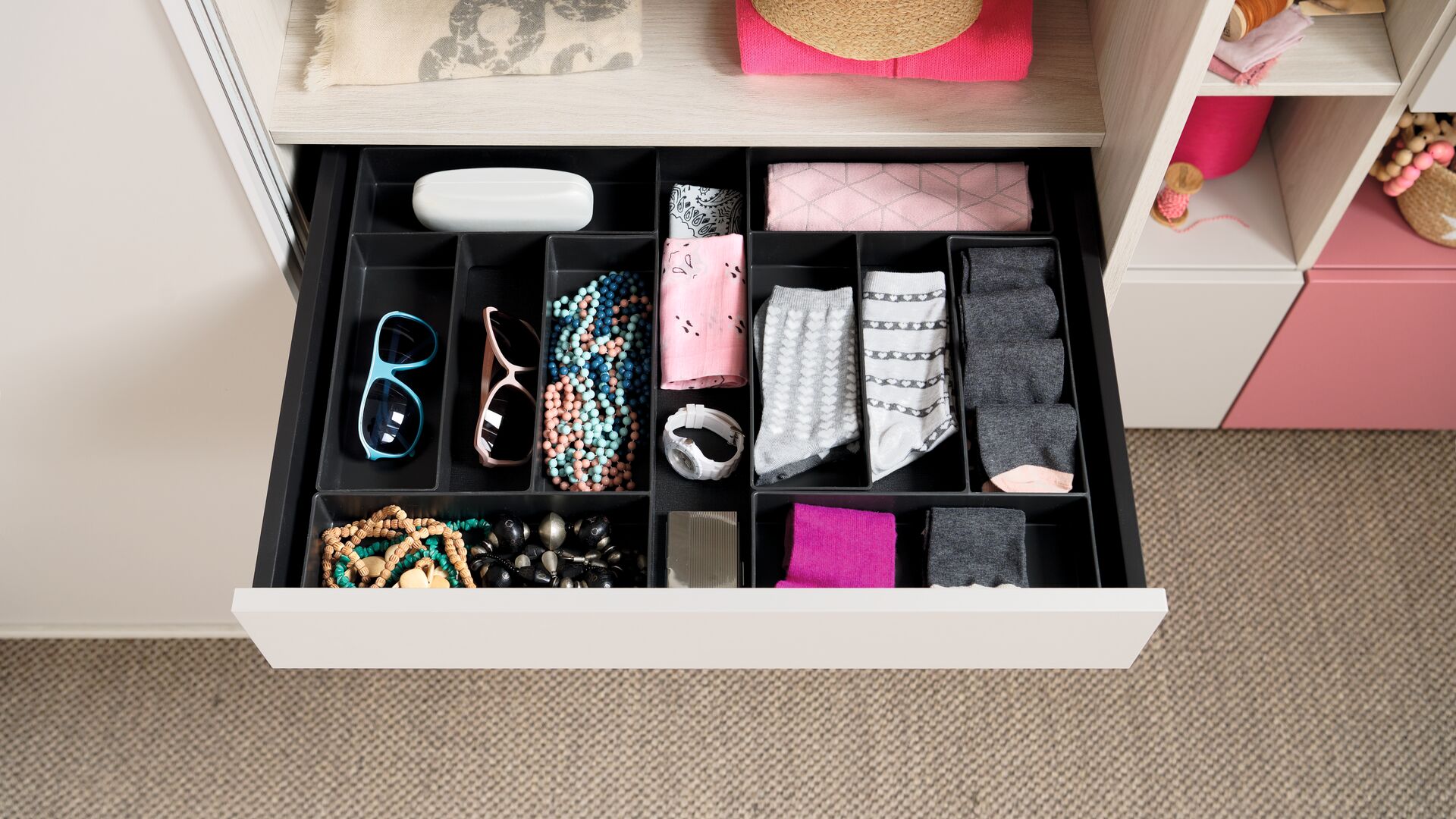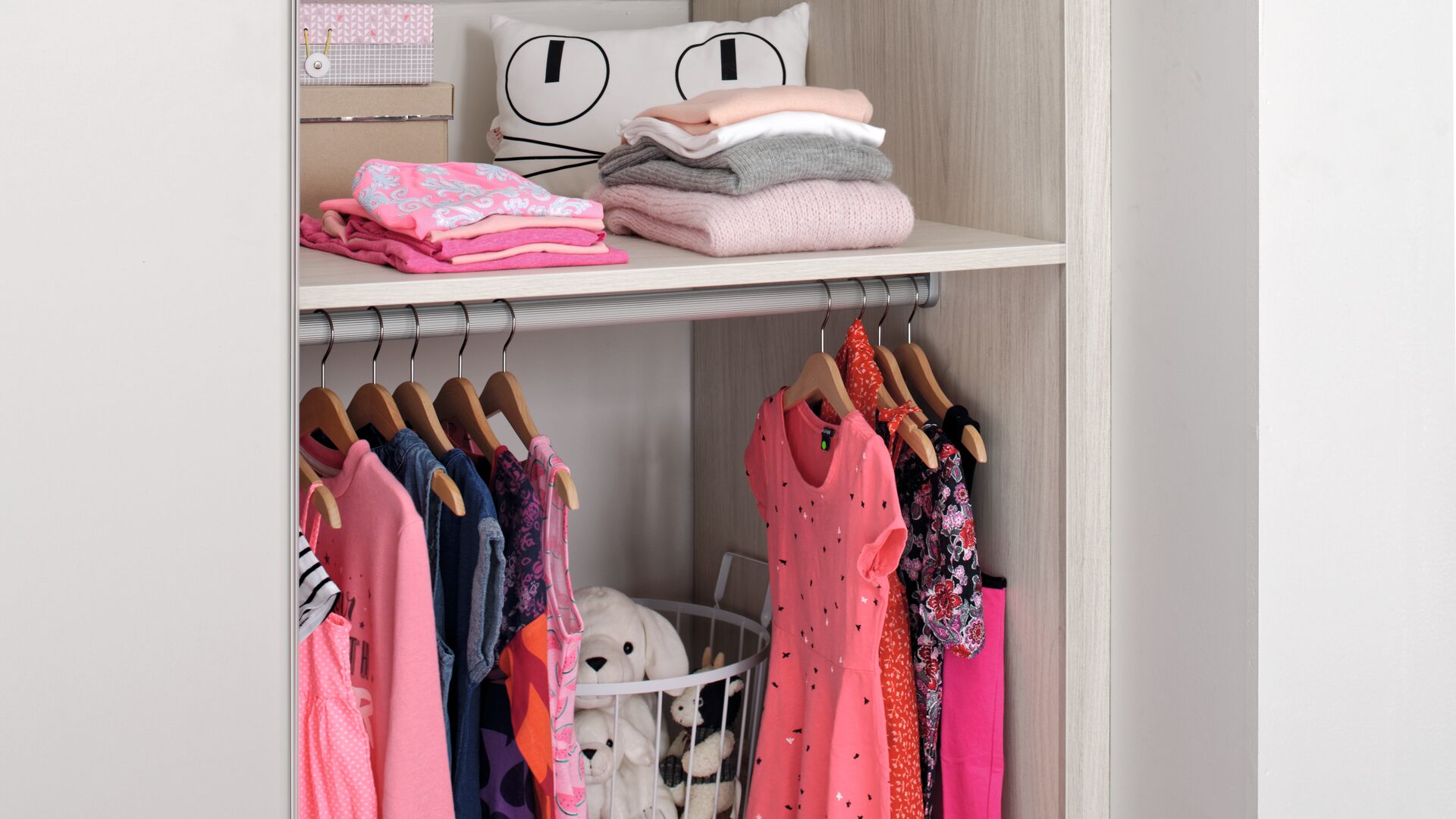 Bespoke corner and under sloped ceiling wardrobe
Family Spirit
Dressing room
No space or corners go to waste in this attic family bedroom with its sliding door wardrobe. Given that the family has a penchant for the finer things in life as well as a strong sense of practicality, who should they call to design their built-in wardrobe that will make everyone happy? The answer is Schmidt. Obvious, really. This dressing room features a Vison, Green Tea and Coral, and Vison glossy lacquer. NEO sliding doors complete the look.
Personalise your wardrobe in 3D
Do you want to start your dressing room project? Discover our online 3D planner and test yourself the many options available. Adapt your dimensions, the number and shelves, the type of doors... You can even match the colour of your furniture, walls and floors easily!
Zoom on this under sloped ceiling wardrobe