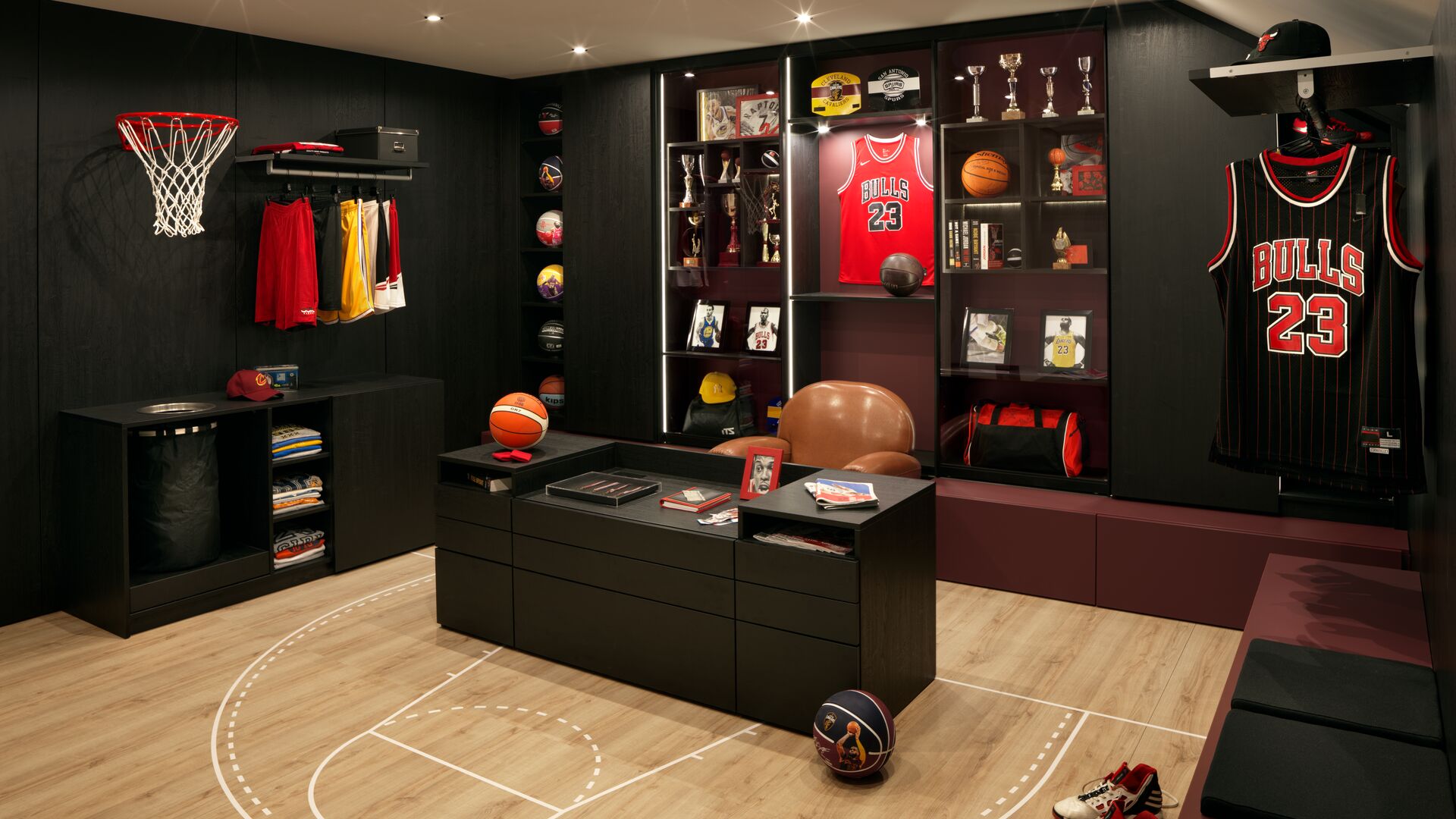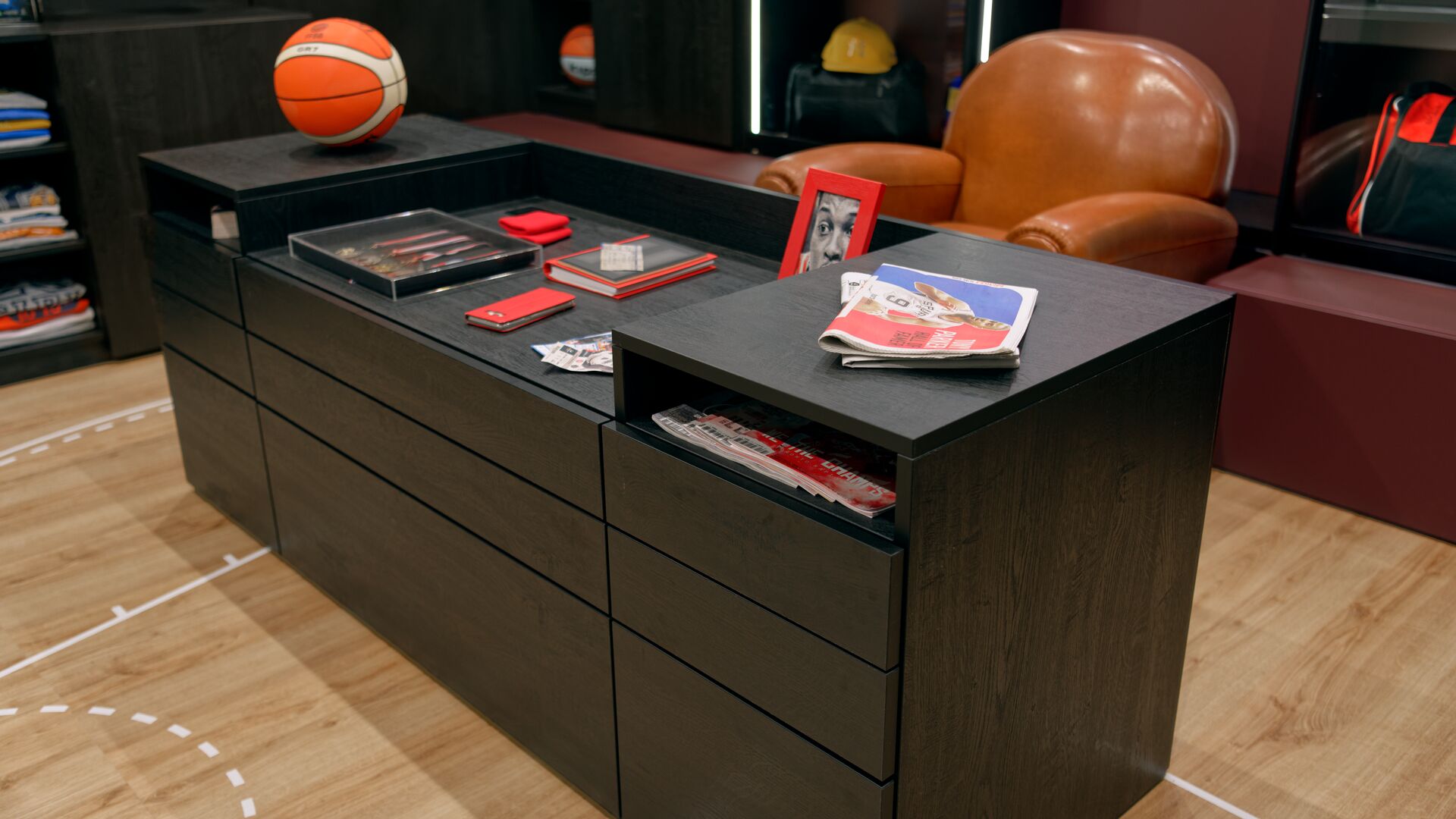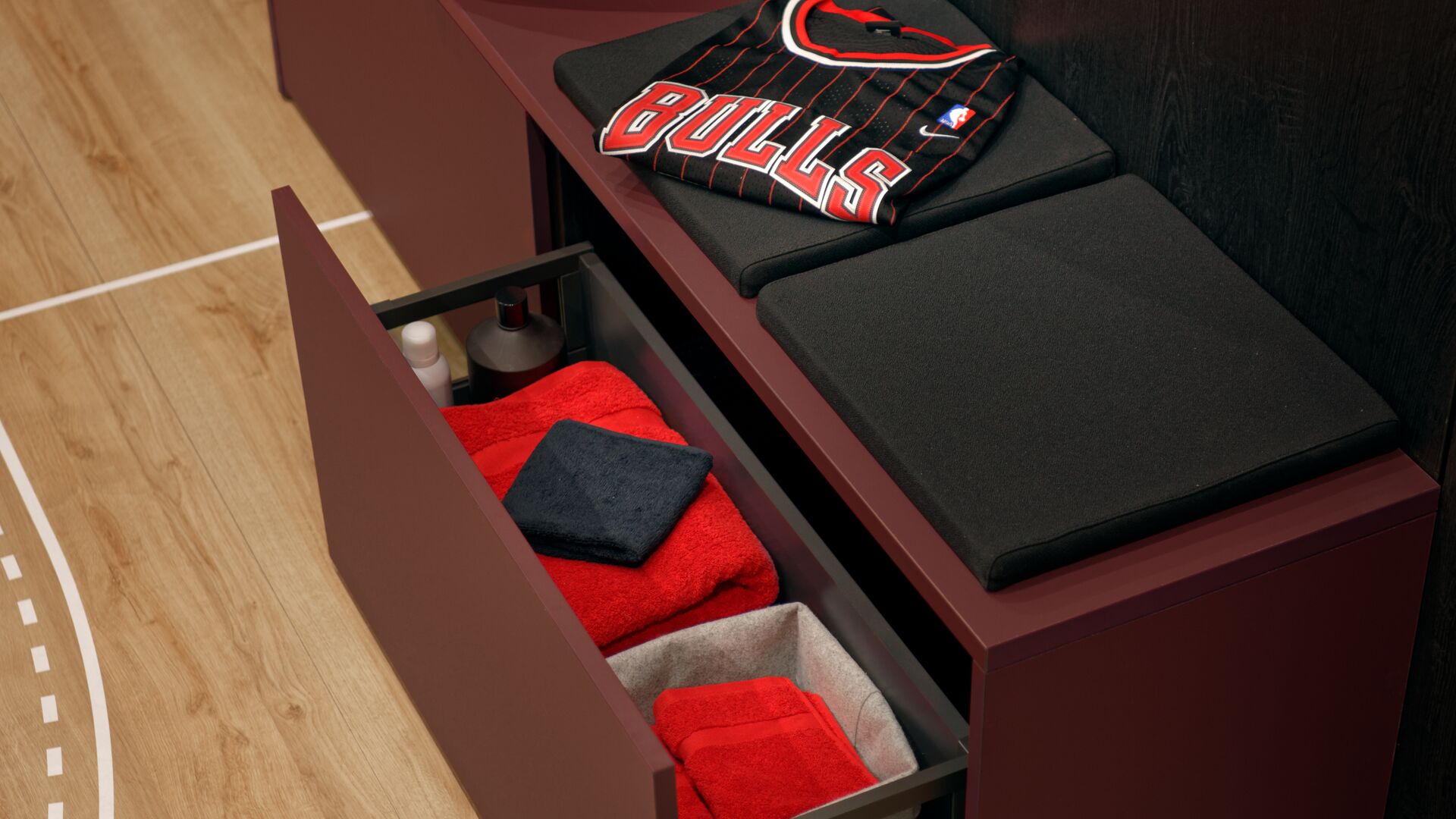 Dressing room with bench and island for sports enthusiasts
Top flight
Dressing room
Basketball fan Cyril is in seventh heaven. His athlete's dressing room has been created to his own design and is organised into five specific areas: a laundry area, a fan zone, a wardrobe, a coat closet and an office with built-in plug sockets. His personalised dressing room reflects his favourite sport and shows off his tops, balls and trophies. Like any self-respecting basketball player, he owns countless pairs of sneakers. Just like works of art, they are neatly aligned along the shoe shelves. Every sneaker tells a different story: the red pair remind him of that hard-fought victory, the white pair of when he got injured and the black pair of when that NBA star signed his top. At the end of the day, he can slam dunk his sports clothes straight into the laundry basket. After a final glance at his coat closet, it is time for Cyril to dream of the greatest dribbles in basketball's history.
Personalise your wardrobe in 3D
Do you want to start your dressing room project? Discover our online 3D planner and test yourself the many options available. Adapt your dimensions, the number and shelves, the type of doors... You can even match the colour of your furniture, walls and floors easily!
Zoom on dressing room for sports enthusiasts