Fronts, materials, colours and handles for furniture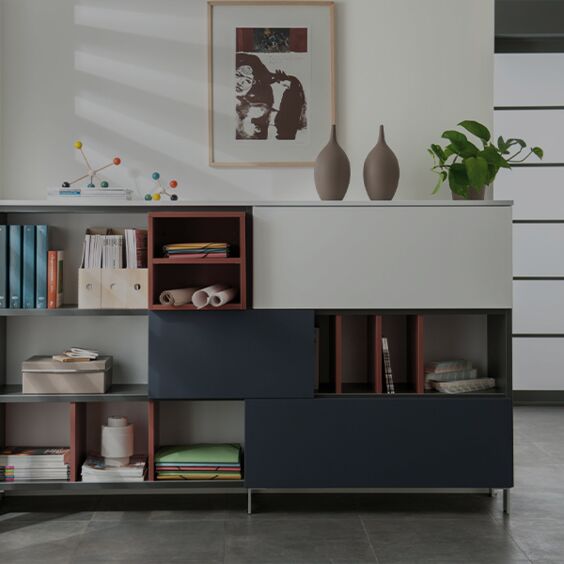 You've created your dream interior, so all that remains is to decorate the units.
Fronts, colours and designs can be combined to complement the style of your units and create a truly personal touch. Our unique materials offer the ultimate in high-end sophistication, ranging from high gloss to silky-smooth matt finishes. Always beautiful and always practical.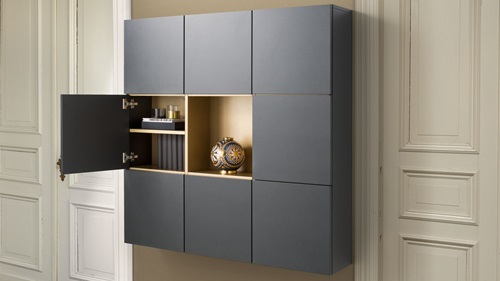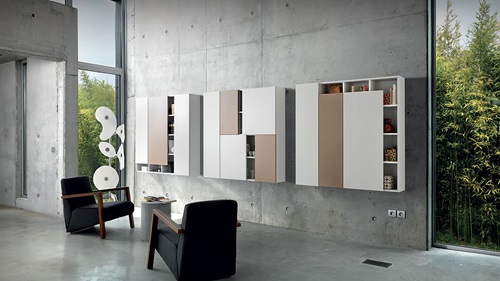 The extensive choice of 24 colours can suit the most imaginative of tastes, whether replicating the same colour scheme as your kitchen or opting for a more contrasting look. The days when your colour options were limited to white have long gone. Now your carcases are decorative features in their own right, both inside and out. Our bespoke carcases can be designed without doors for use as decorative open shelving with the option of adding a splash of colour and interior lighting.
Onix Color drawers: beautiful on the inside, stylish on the outside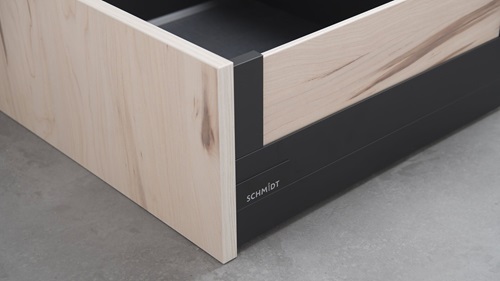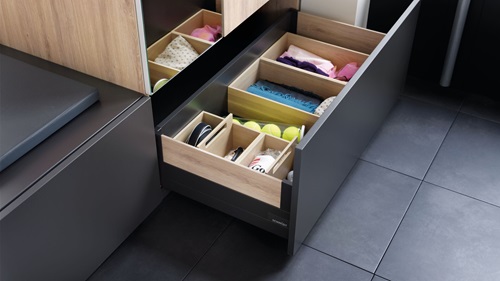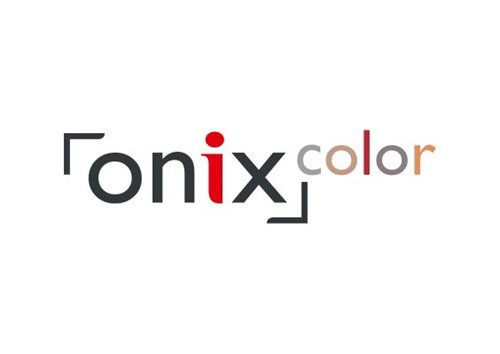 Why should you open a designer drawer, only to see a less than flawless finish on the inside? Schmidt's Onix Color drawers allow for an almost endless combination of personalised designs with a choice of 30 colours for both the inside and outside.
Schmidt: materials and fronts

New: Fronts with digital printing
Discover our new range of printed finishes!

Creativity, daring, originality? These are the words that describe our new ranges. In cooperation with Studio 5•5, Schmidt is pleased to unveil its 4 fully exclusive finishes which will allow you to give your interior that personal touch in a totally original way.

Block, Casablanca, Jungle or Art Deco: use your imagination and create your project in just the way you want by subtly incorporating our finishes in your storage unit fronts! Here, our finishes are perfect for the doors of our First walk-in wardrobes and the smoky quartz glass sliding door of the Urban Chic master bedroom!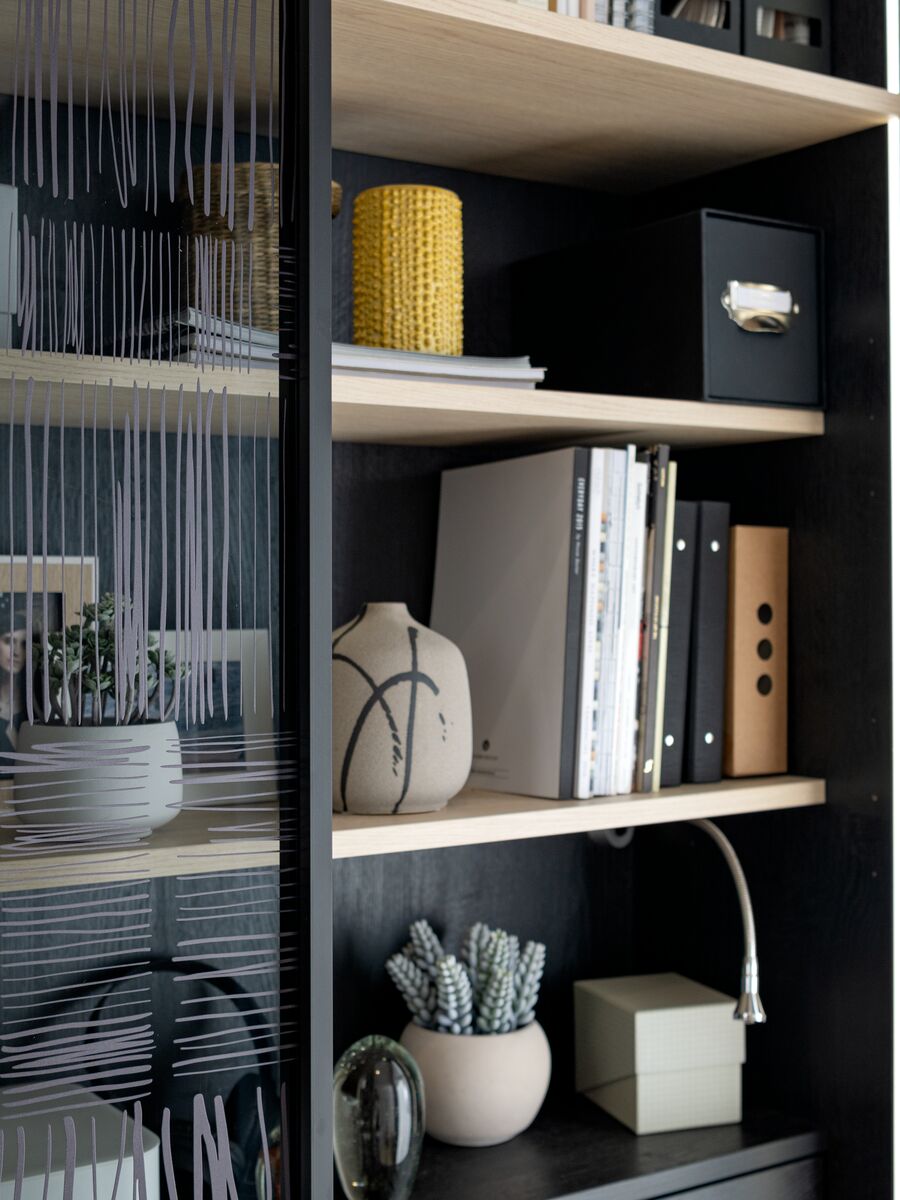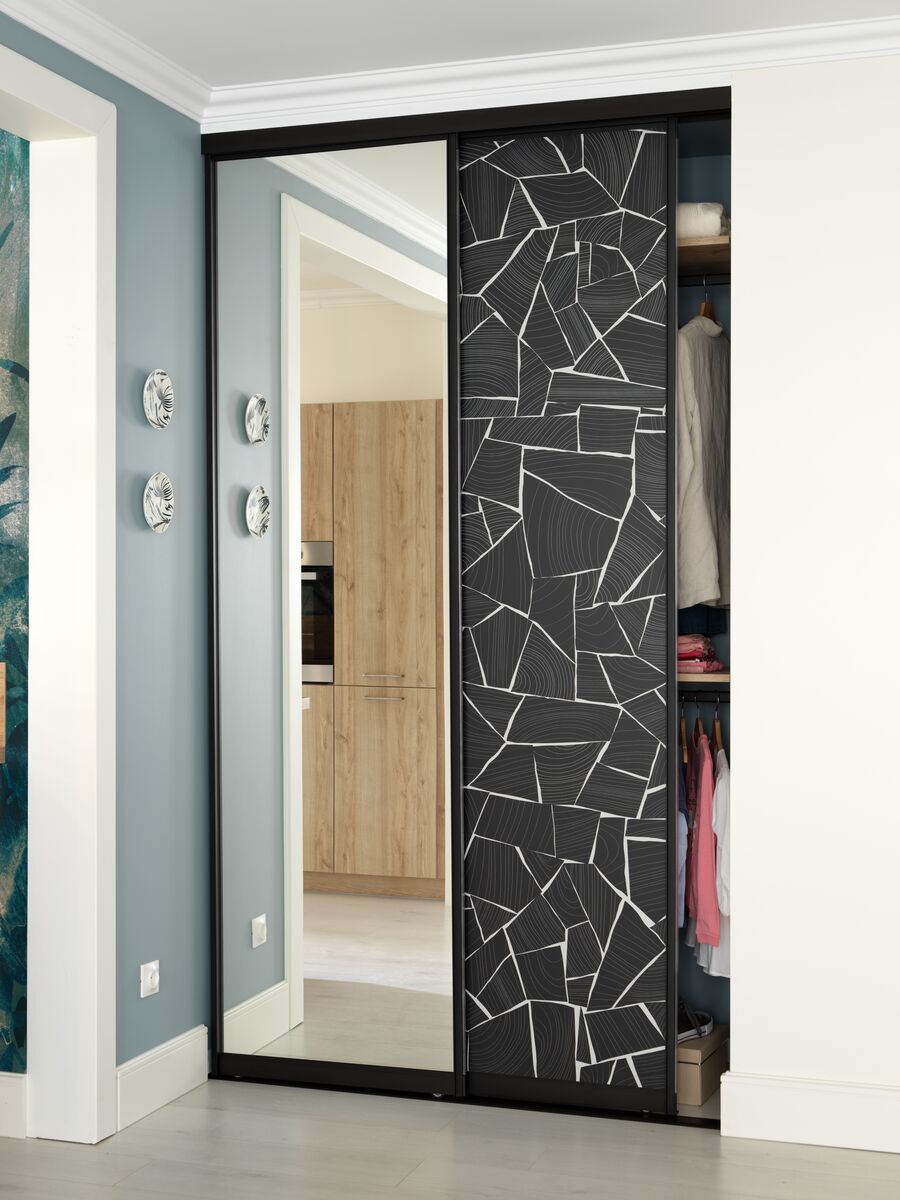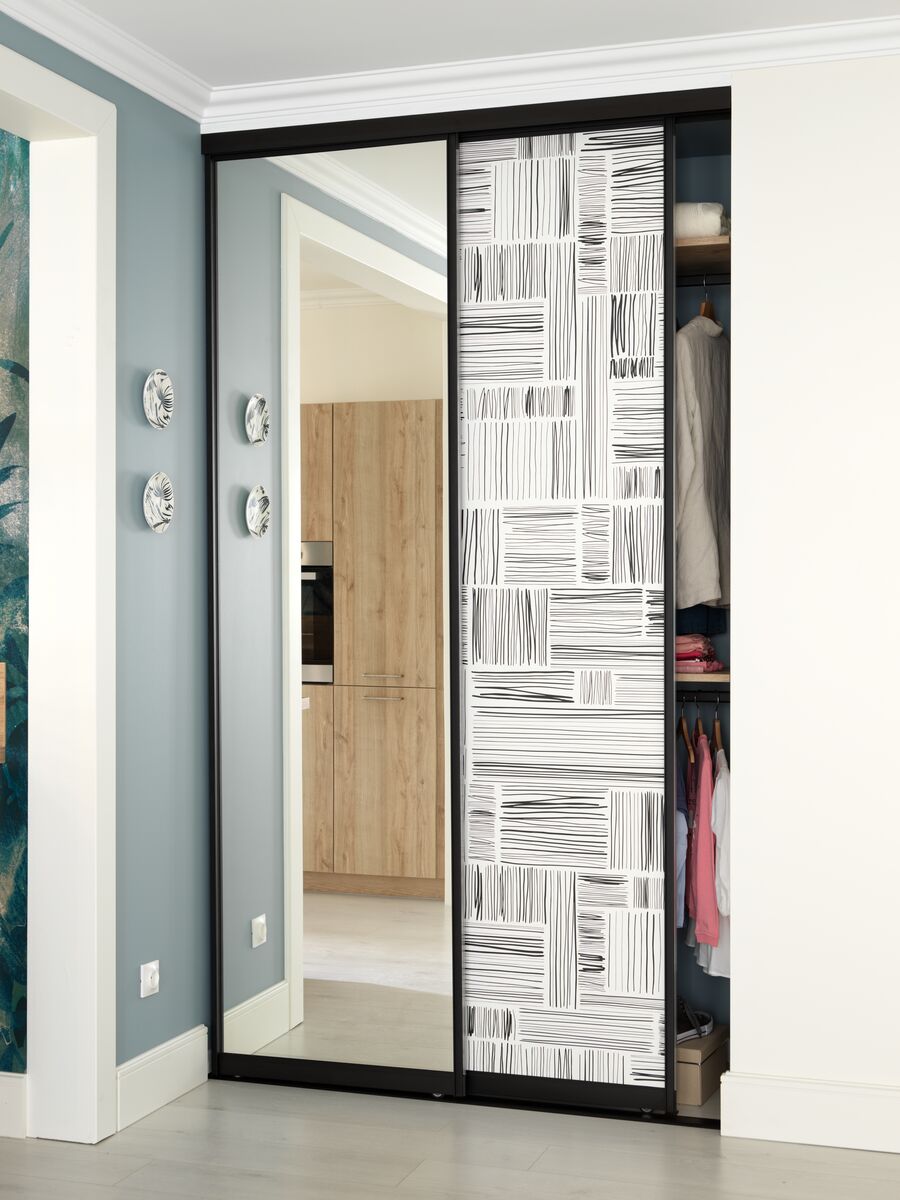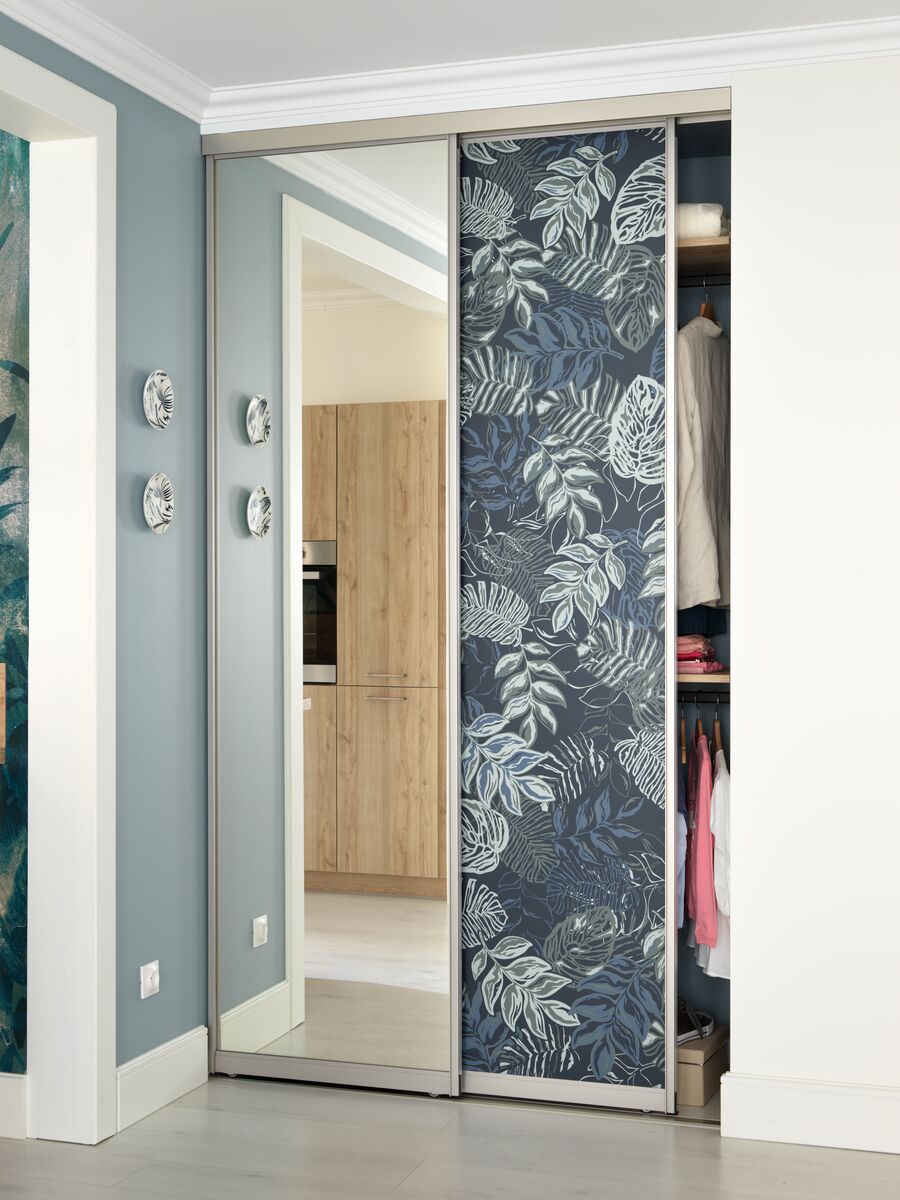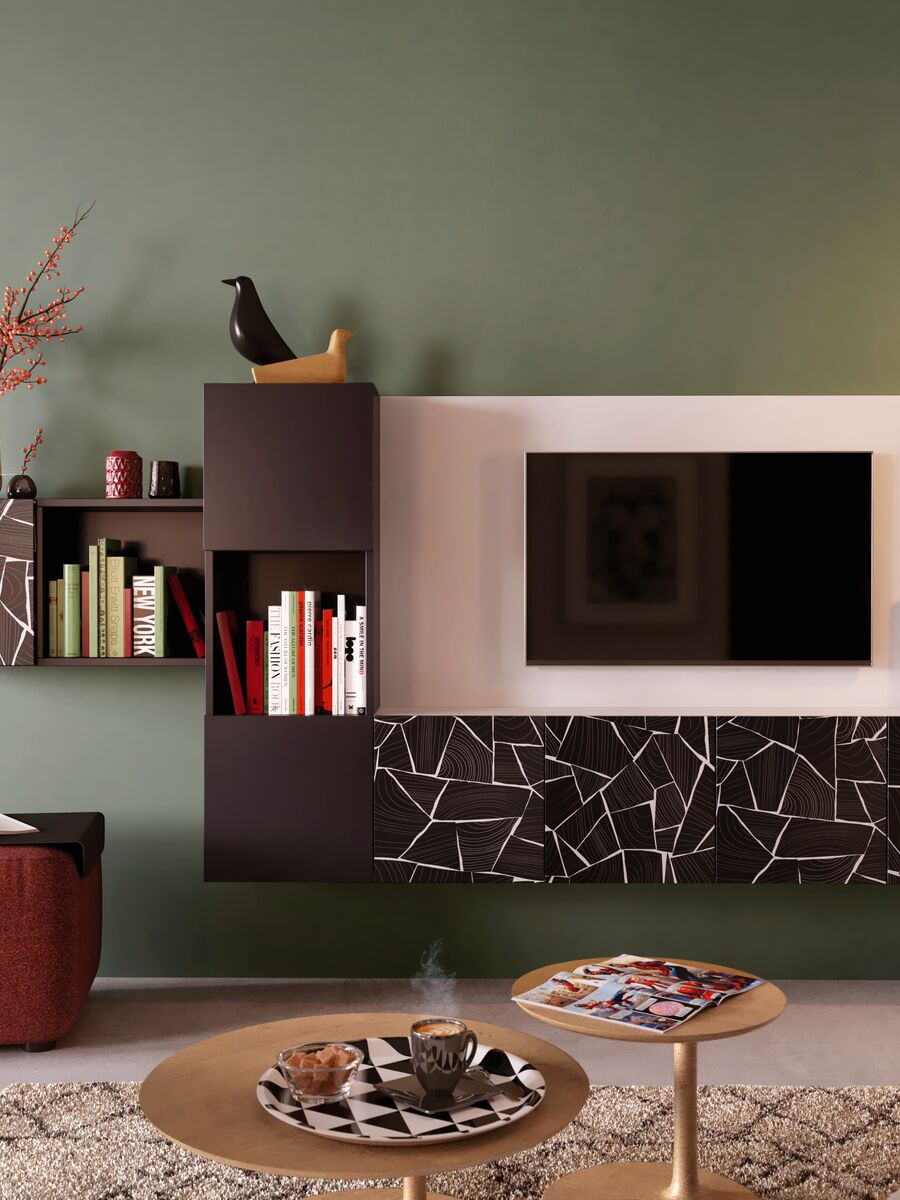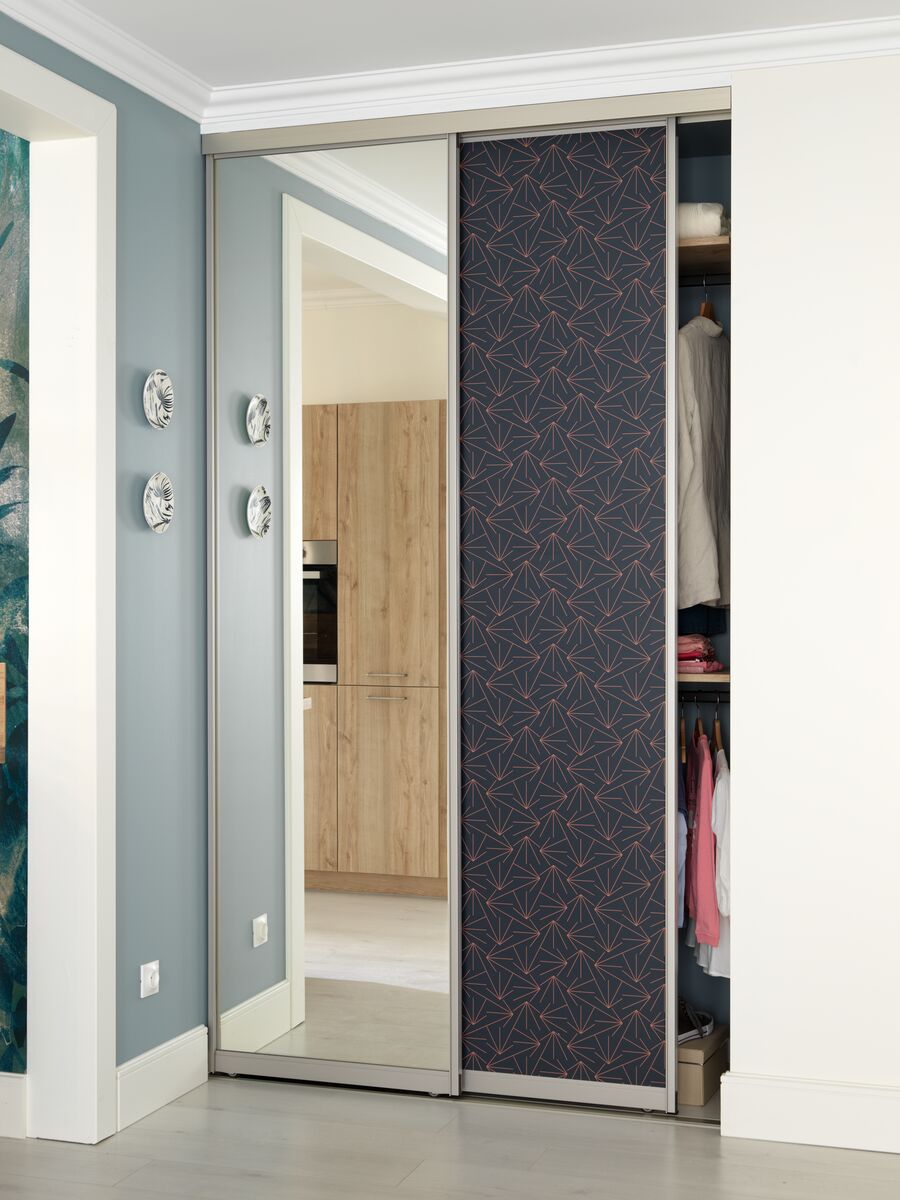 Highly contemporary wood
Hi-tech materials (metal, unfinished concrete, etc.) and the colour of your walls can be made even more sublime with the warmth of wood. Wood, a highly contemporary material, comes in so many different species (warm, bright, modern for example) that you are bound to find the right variety for your home. You can achieve results that are just as perfect as they are unexpected, like a TV stand for instance.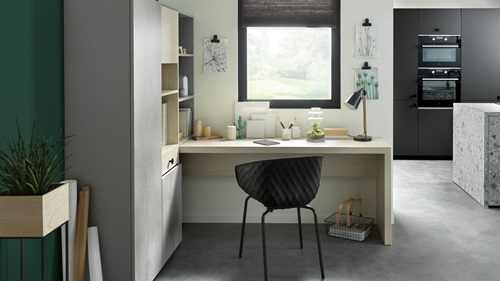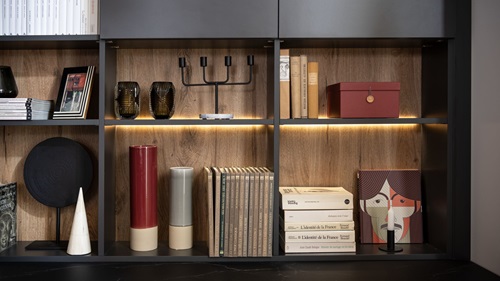 Don't forget glass fronts
Kitchens obviously deserve detailed attention, but not to the exclusion of other rooms. Glass fronts (tempered, tinted, etched, etc.) may bring an ultra-sophisticated look to the kitchen, but they are also perfect for the rest of the home. Design a display unit for a small corner, add a touch of interior lighting and play around with the shapes and colours! Breathe life into your dream bookcase, treat yourself to a green and glass desk, or design a dressing room with aluminium-framed mirror fronts for the epitome of style.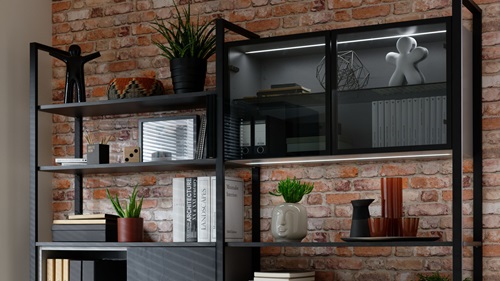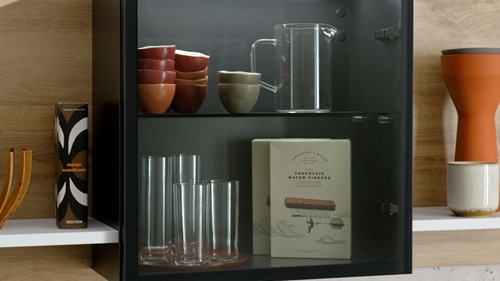 Eye-catching designs
Your very own signature design detail, delivered in discreet touches or as a deliberate decorative gimmick. Patterns represent the ideal way of creating harmony between your sliding and mirrored doors.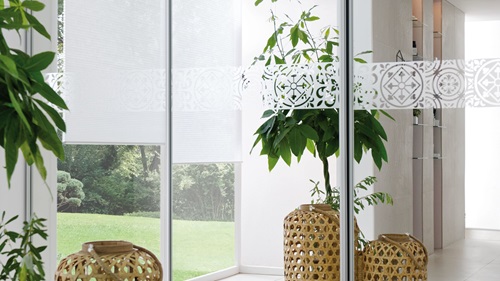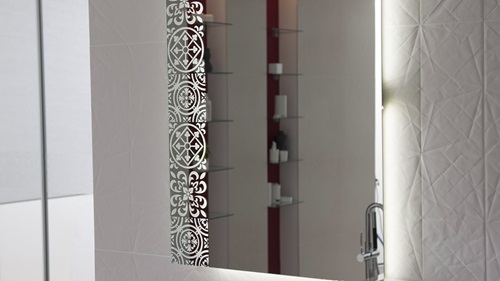 Glossy lacquer
All shiny and glossy! Who can resist a beautiful icy white or an ultra-dense ultra-black? A touch of lacquered Madras yellow on one of the doors on your bookcase, or a stylish unit gracing your entrance? Both affordable and hard-wearing, lacquer cleverly reflects light and brings added value to your entire home interior.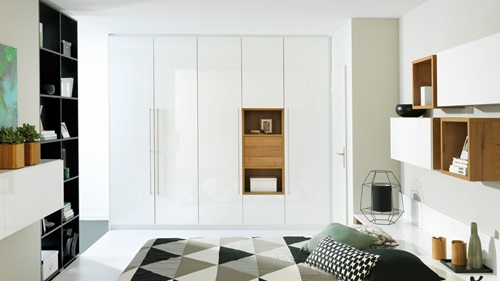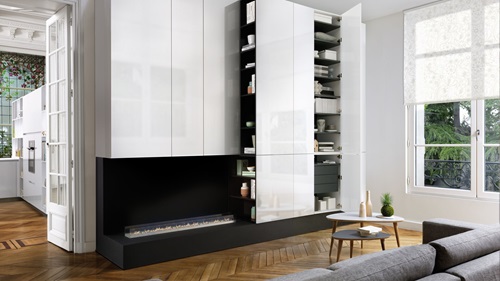 Metal-look lacquer for the perfect illusion
At Schmidt we think of the unexpected. To take personalised kitchen fronts to the next level, we have selected several metallic-effect lacquers that are stunningly realistic. Metal-effect lacquer can give even more style to an industrial-look lounge or office, or combine with wood in your high-end kitchen.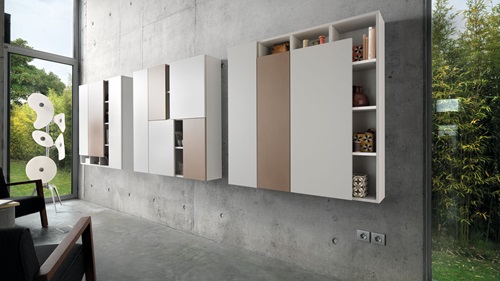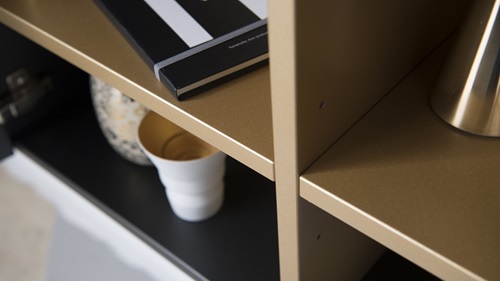 Technical lacquers: touch and see
Soft-touch, velvety touch and micron lacquers for an unrivalled finish… these new lacquers are truly in a league of their own. They are great for giving everyday furniture a special look, whether a bedside unit, a designer chest of drawers, an original-looking worktop or a bathroom with an extra touch of class.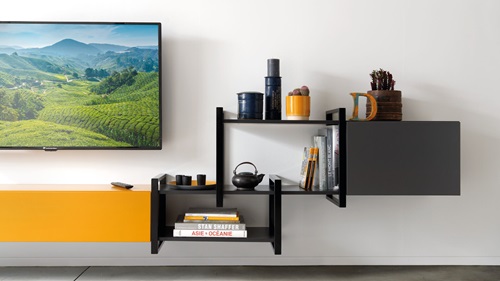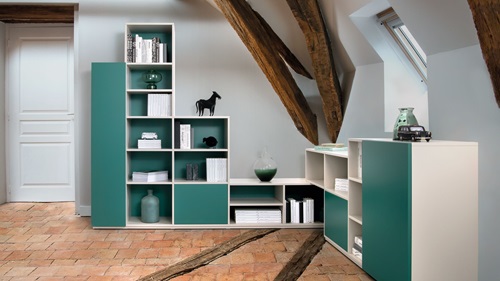 You hesitate about the choice of materials and colours?
Get inspired in store with our samples and take advantage of our experts' advice
Make all the difference with a mix of materials
Combining and mixing styles is the latest trend for producing unique designs and creating spaces capable of withstanding the test of time. A metal and wood craft unit with just as many drawers as there are materials, splashes of bright colours, spots of contrasting materials… Dare to be different.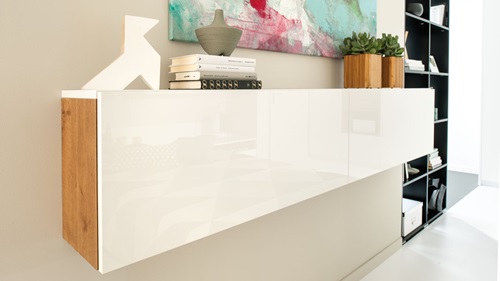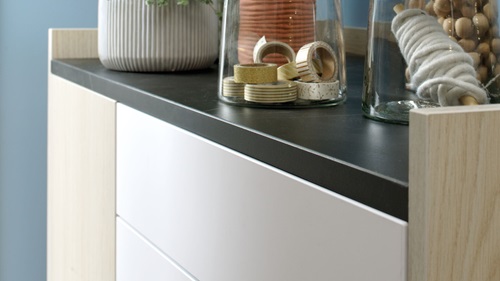 Melamine
A favourite colour? A required shape? Then look no further than melamine. Both easy to produce and hard-wearing over time, our high-end melamine can satisfy the most daring imaginations while suiting every budget.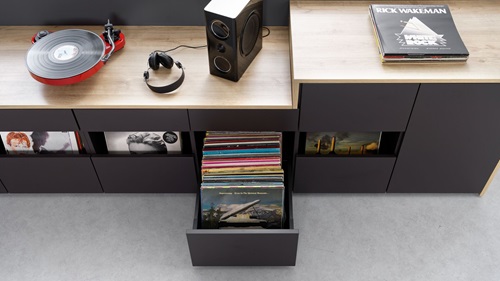 The superpowers of Supermat
Featuring a combination of nanotechnologies and new-generation resins, Nano is now available in the Supermat finish for all worktops and other units in the home. Its strength lies in its ability to self-heal following a micro-scratch to your hard-working desk or worktop. A quick wipe of a sponge is all that is required to keep it looking in pristine condition. Simply indispensable!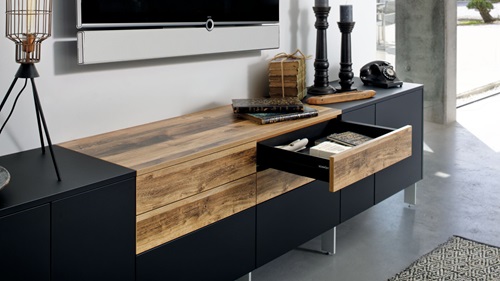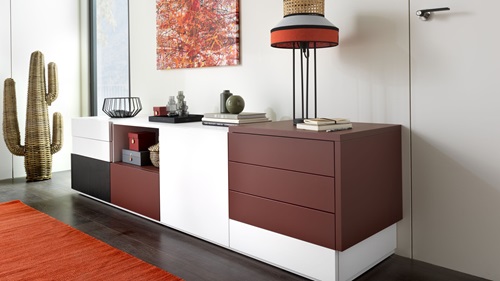 Laminate: the home's very own chameleon
Laminate is the key to a wide range of interior designs, whether matching colours, ultra-realistic imitation stone, concrete or wood. Simple and practical, it welcomes the most adventurous imaginations and lends itself perfectly to every part of the home without breaking the bank. What about a bathroom console unit with a Carrara marble effect?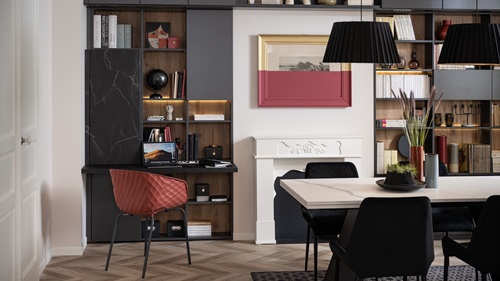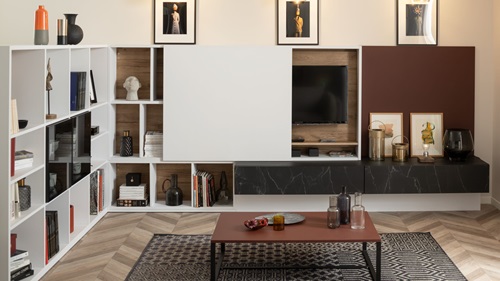 They are the fashion accessories for your interior. Change them and you will transform the entire unit! Choosing the right handles, knobs and other profiles is an important process. Schmidt allows you to personalise your accessories by offering over 70 handles, knobs and profiles in every style.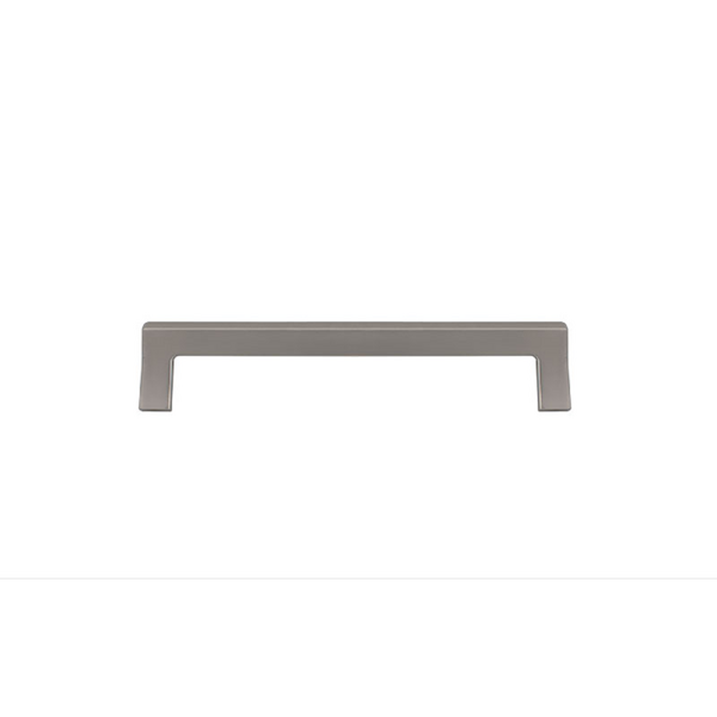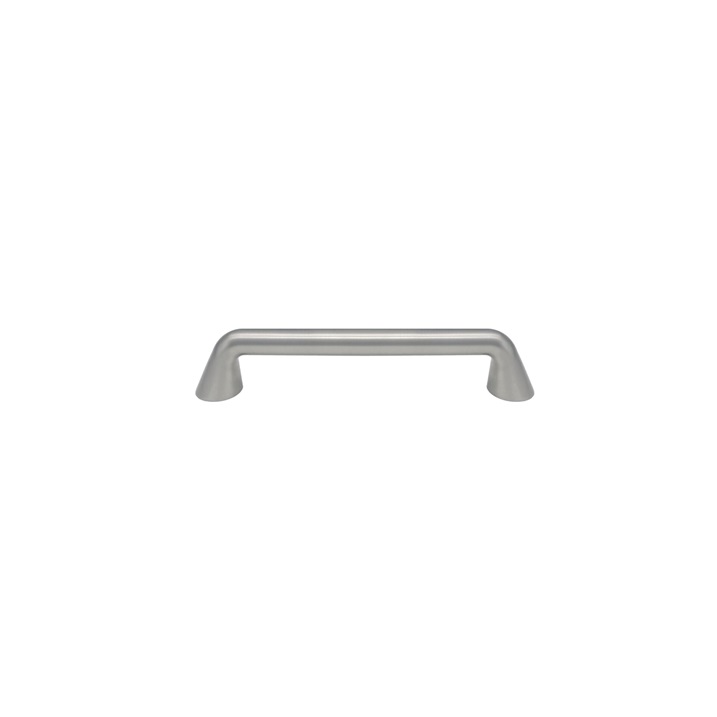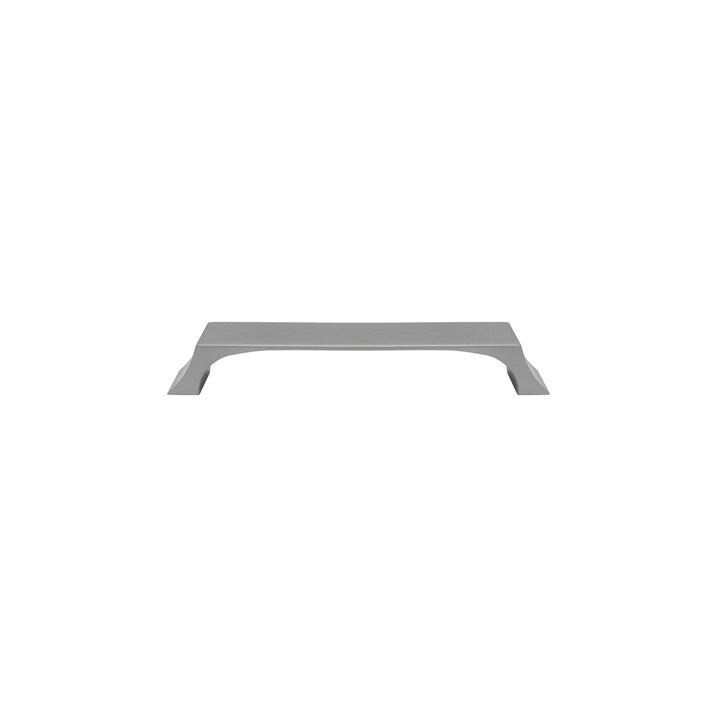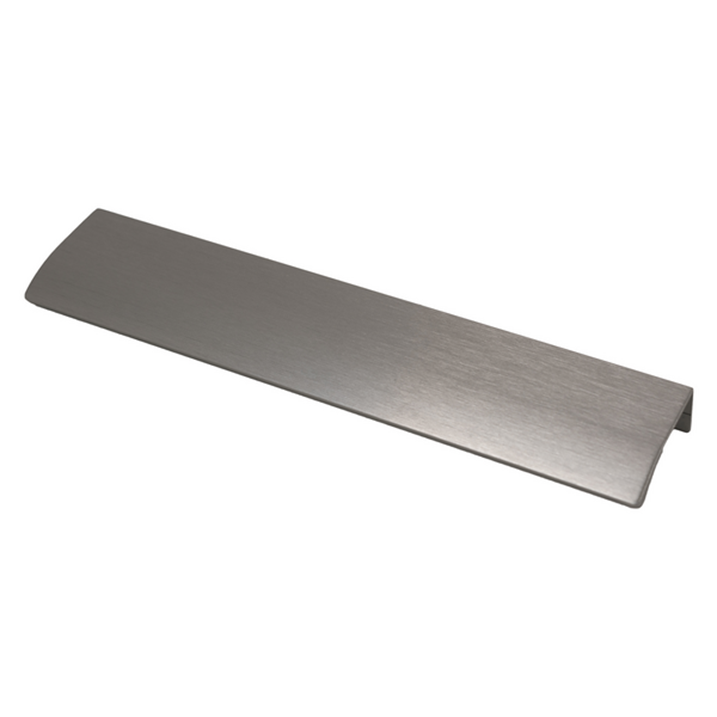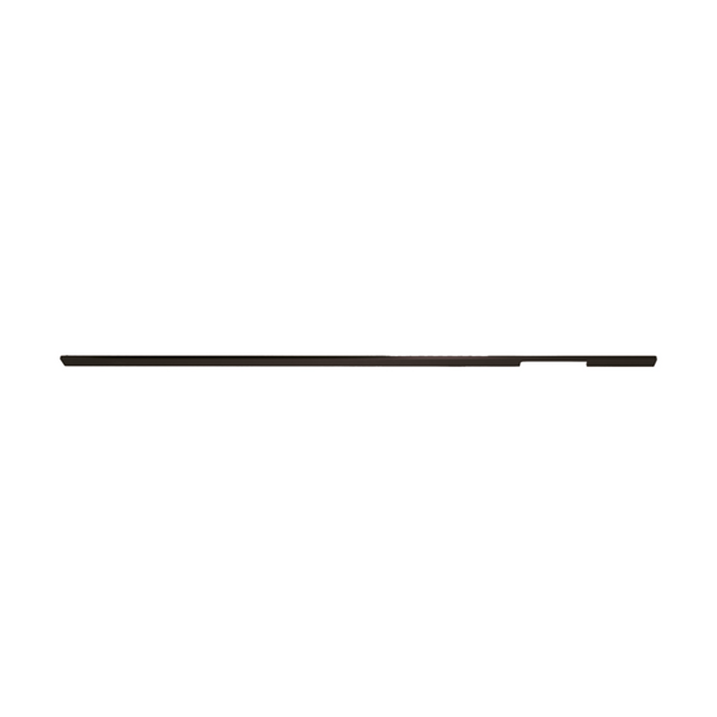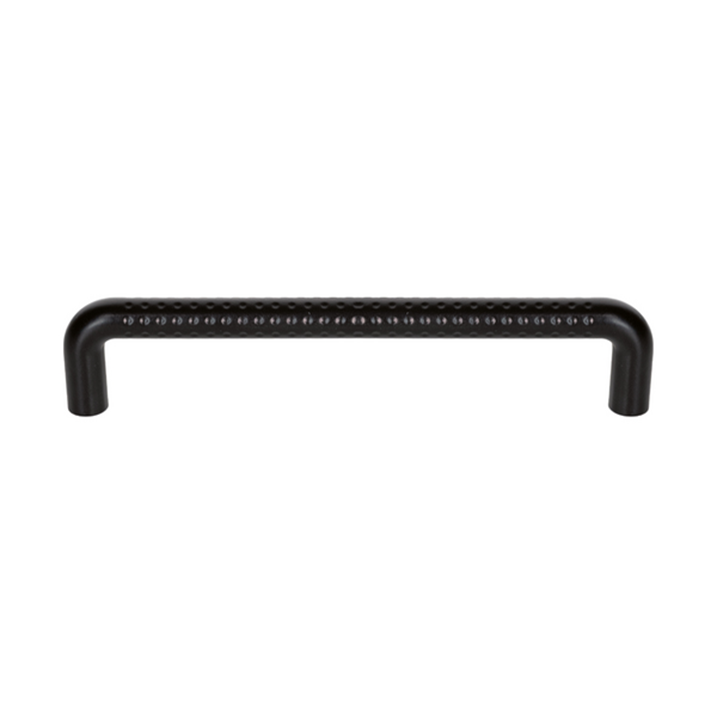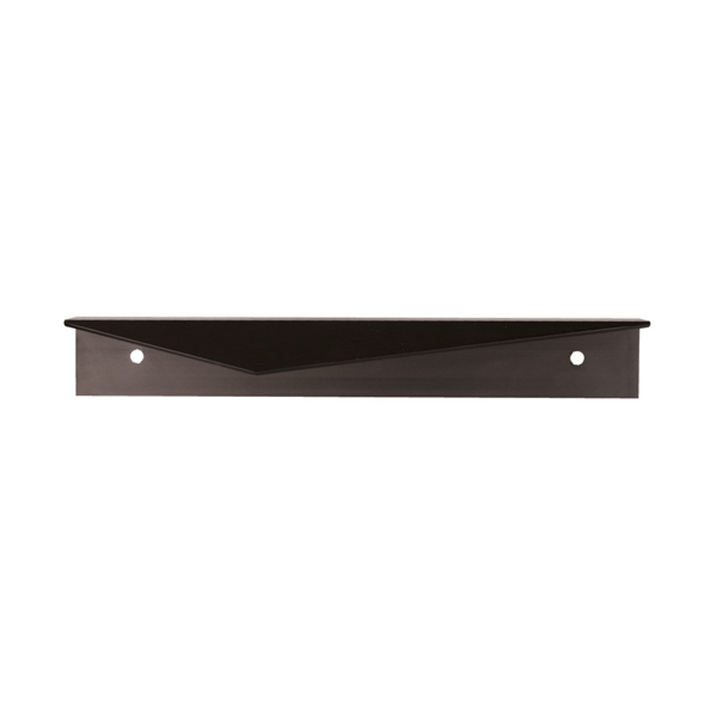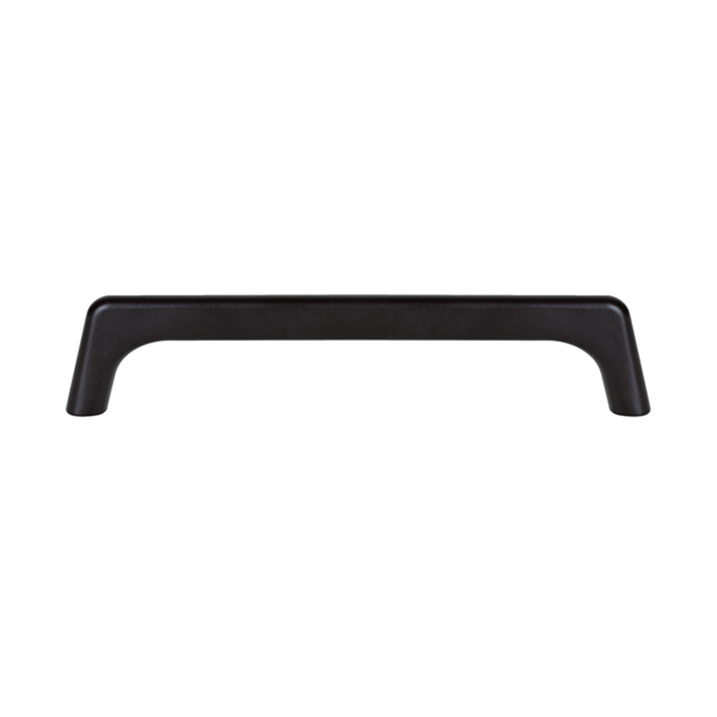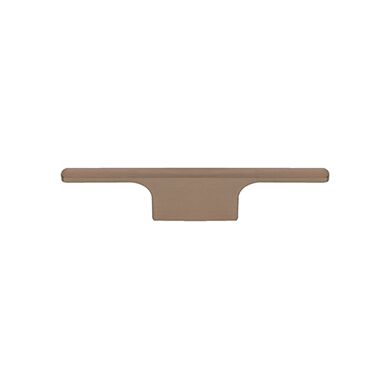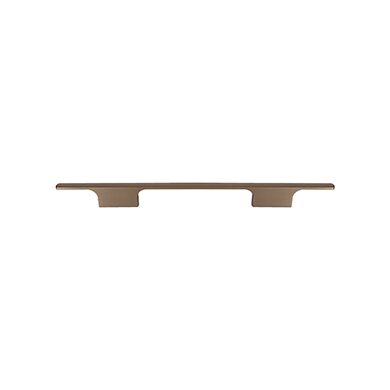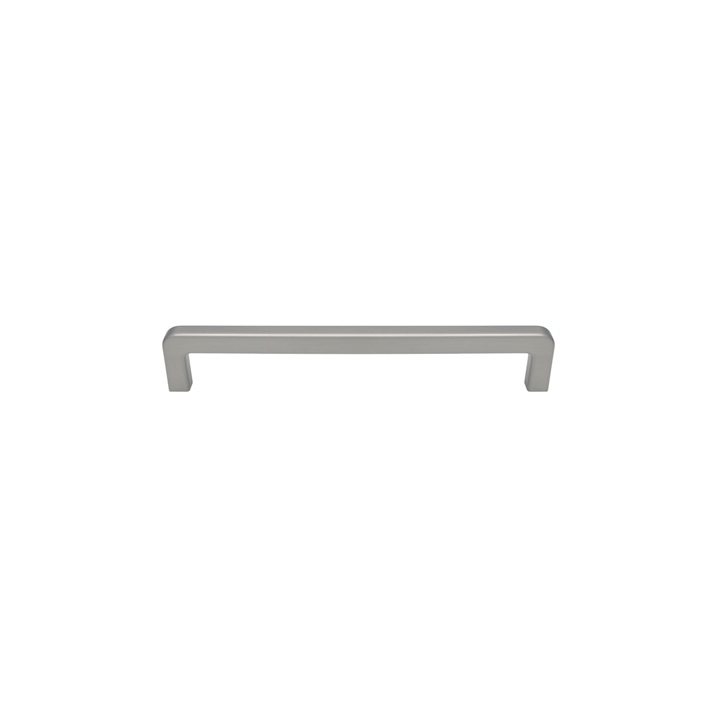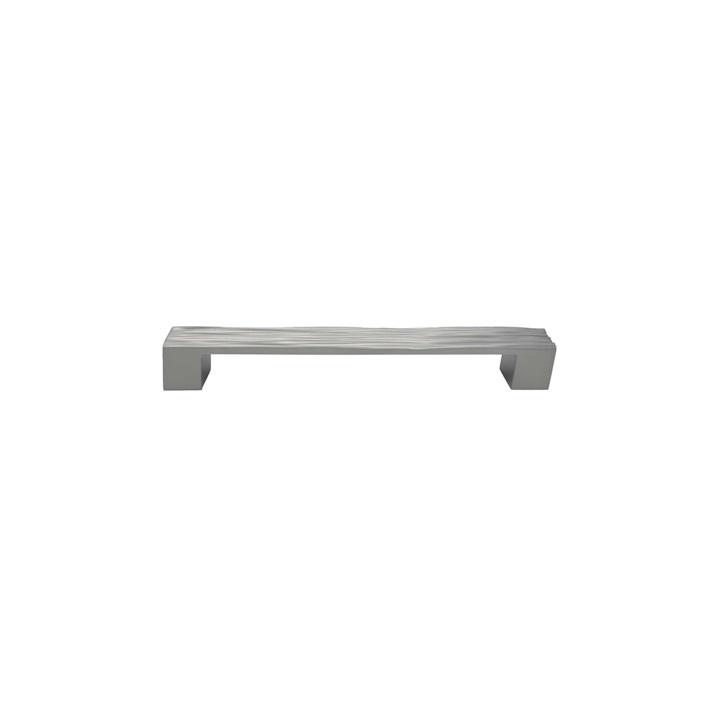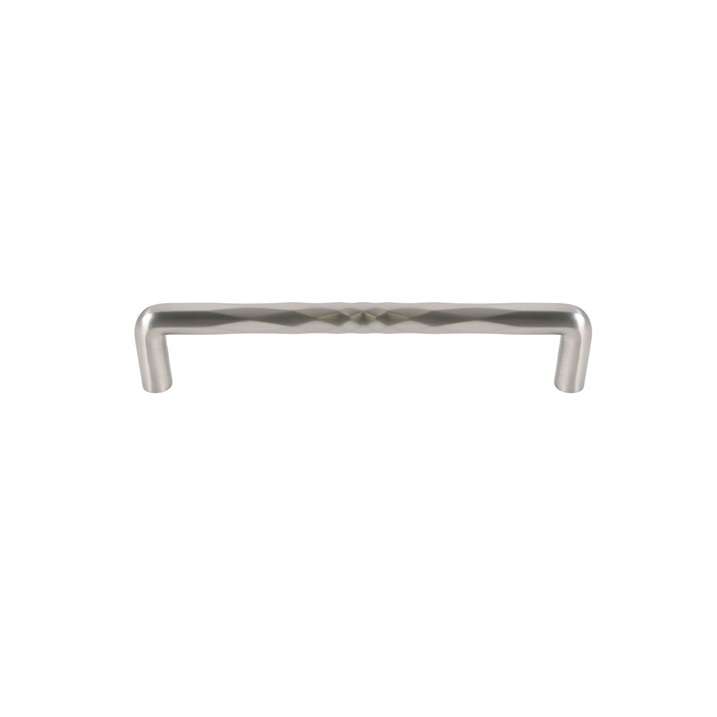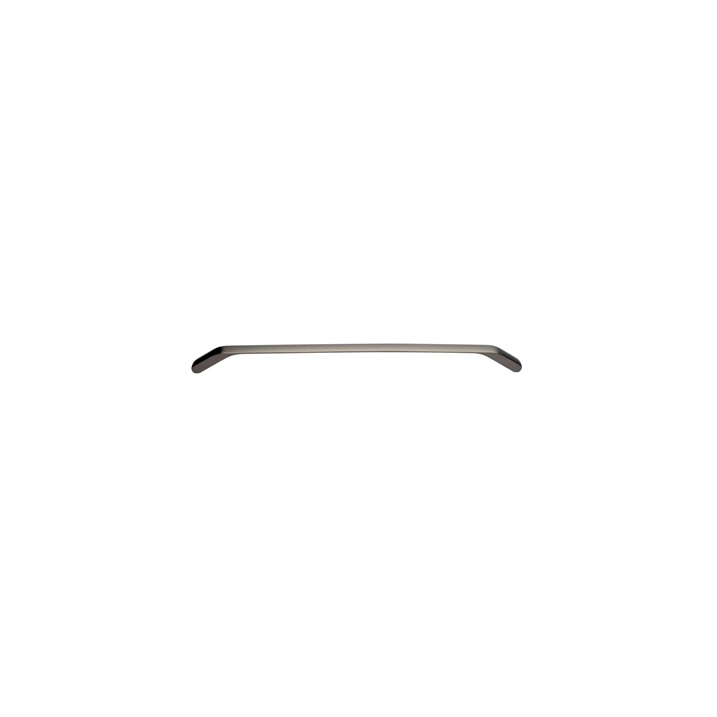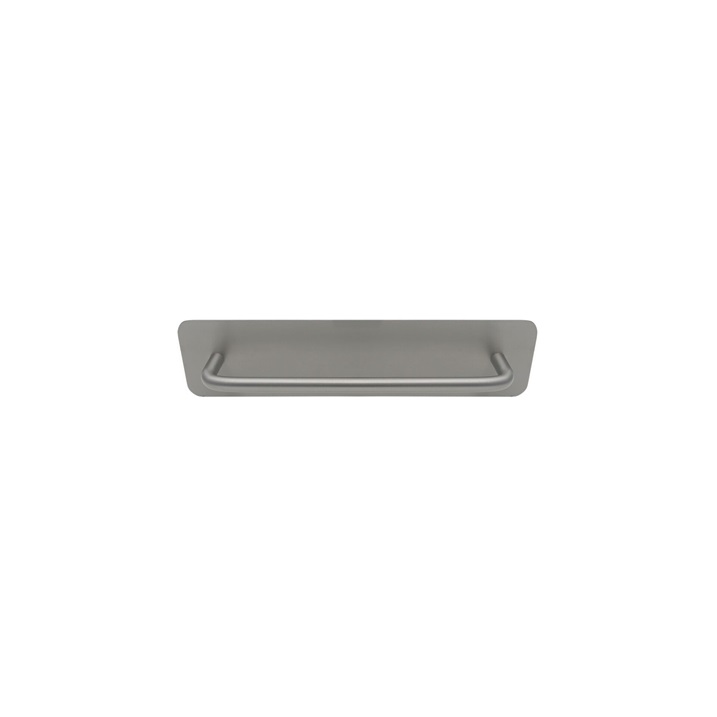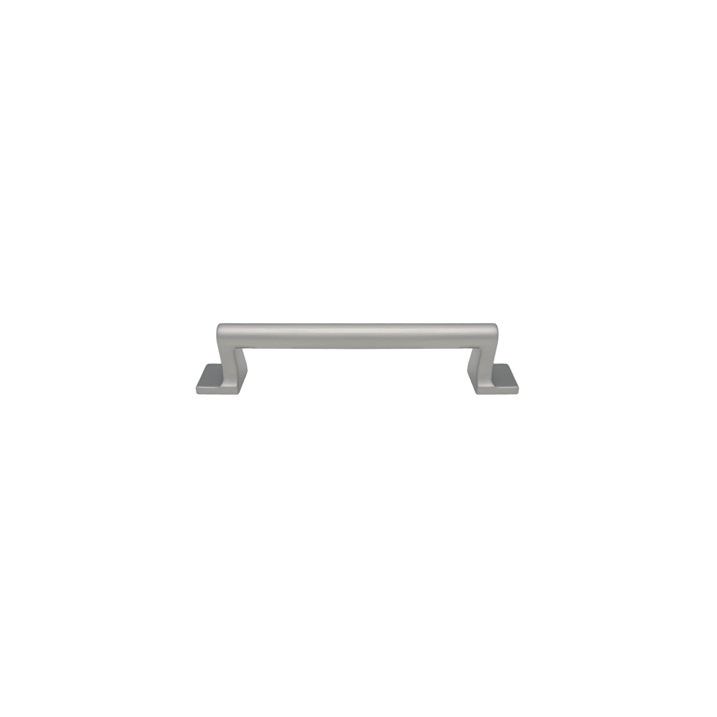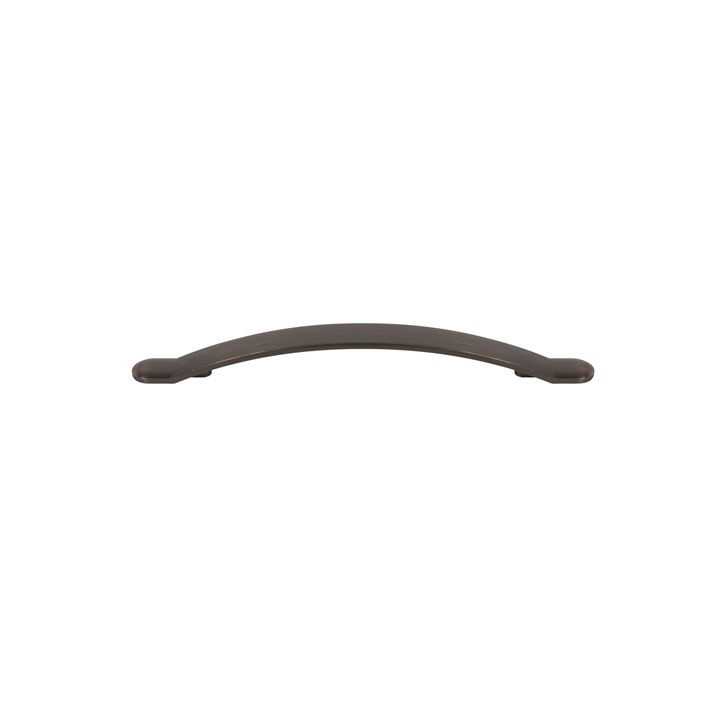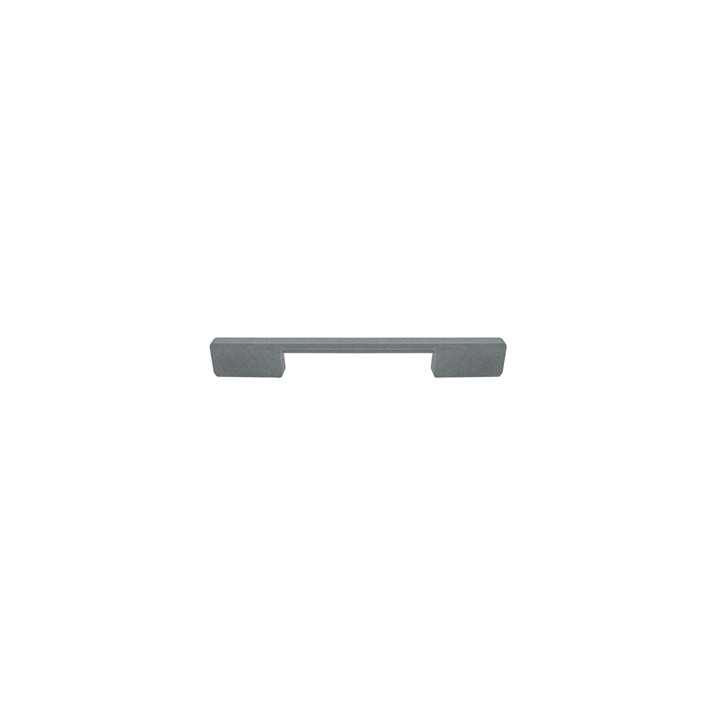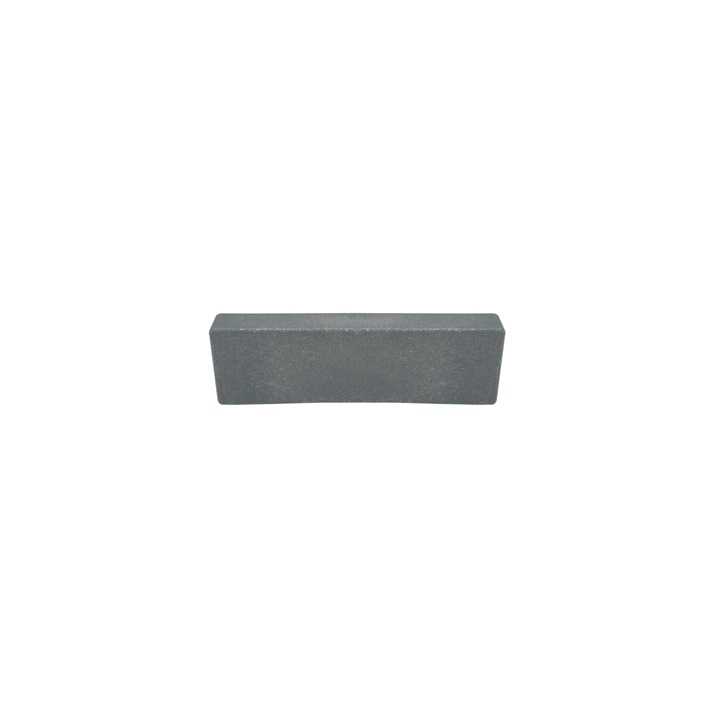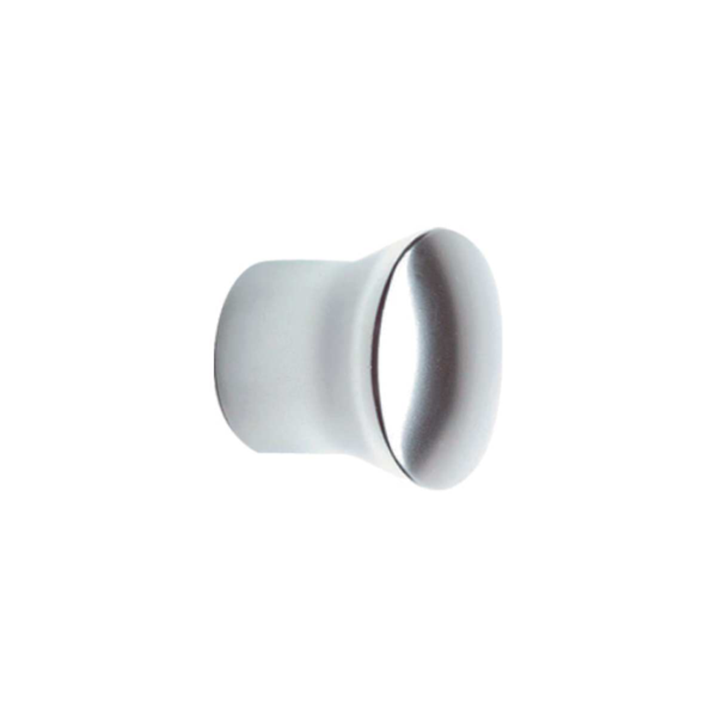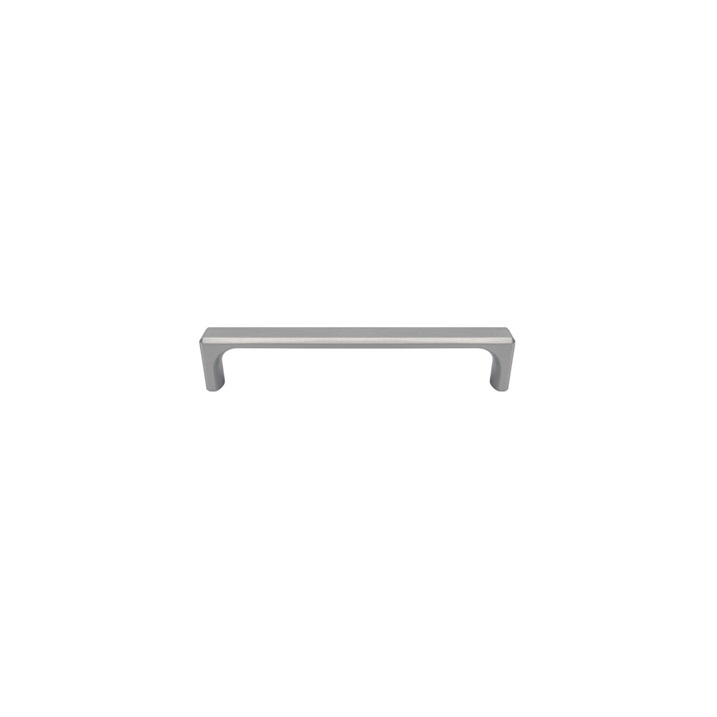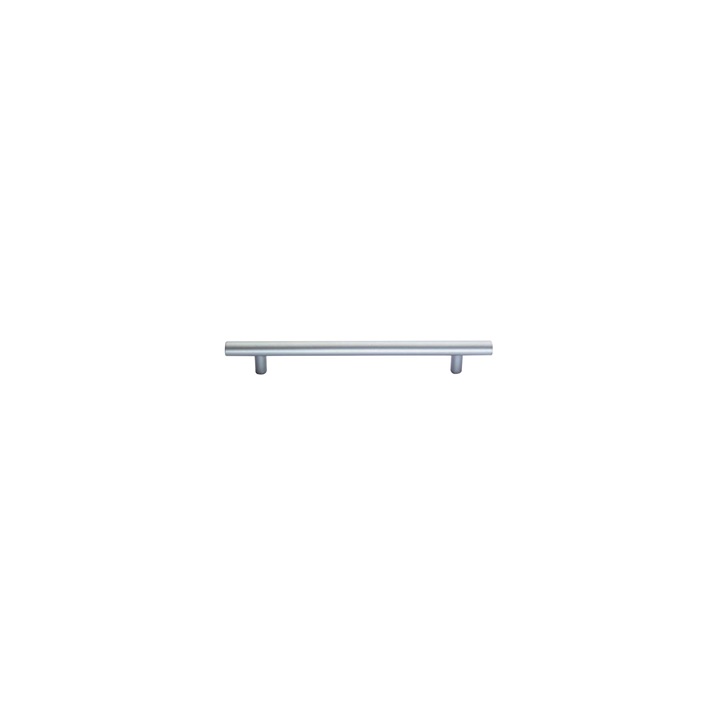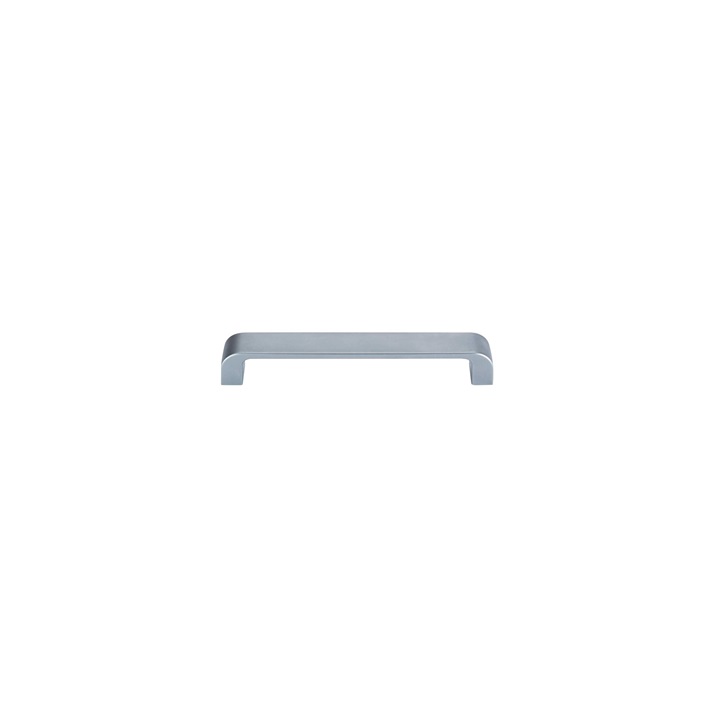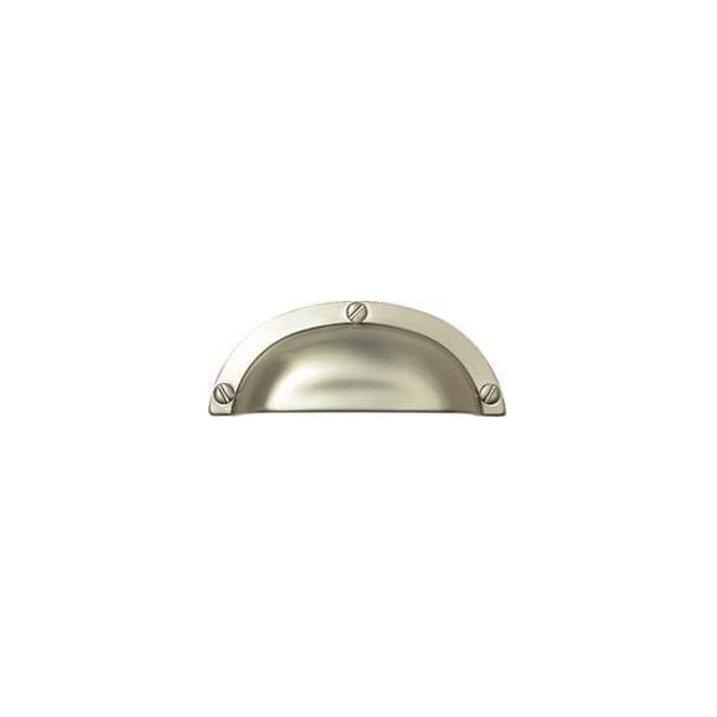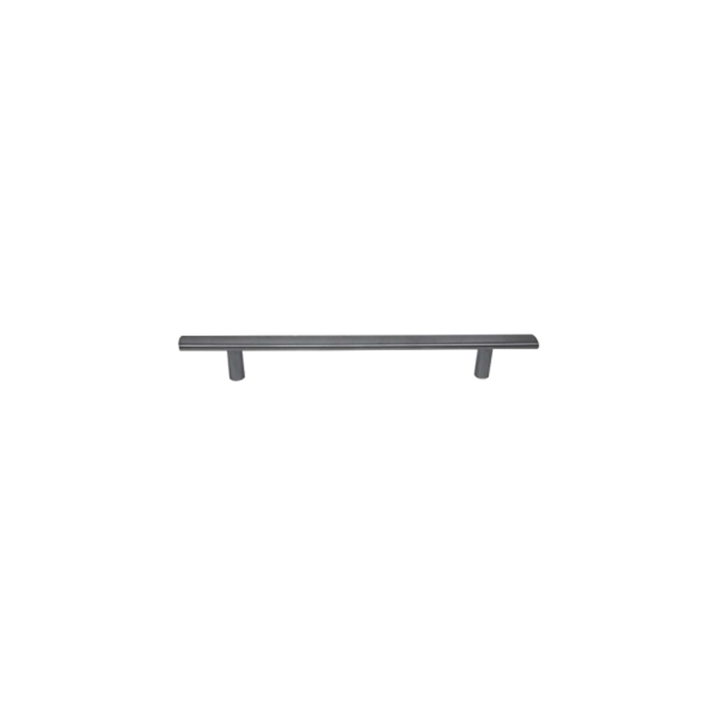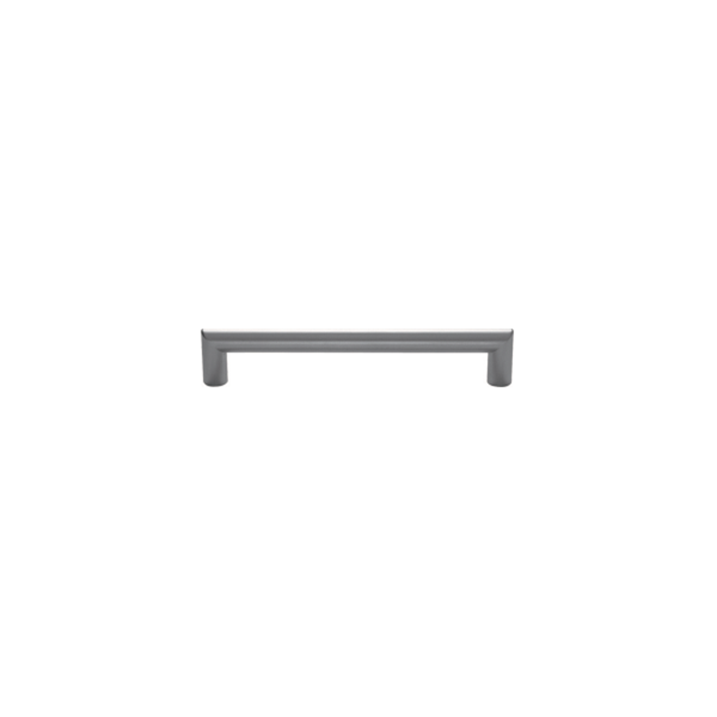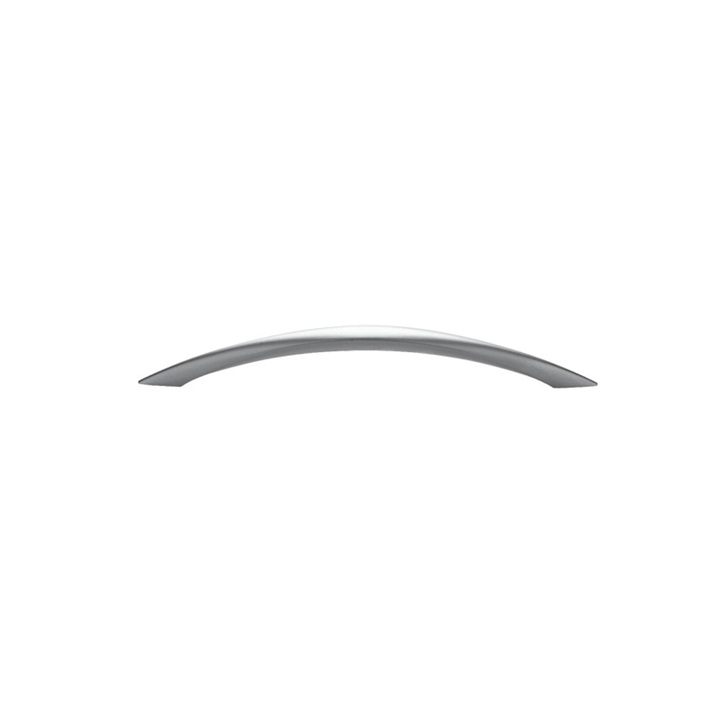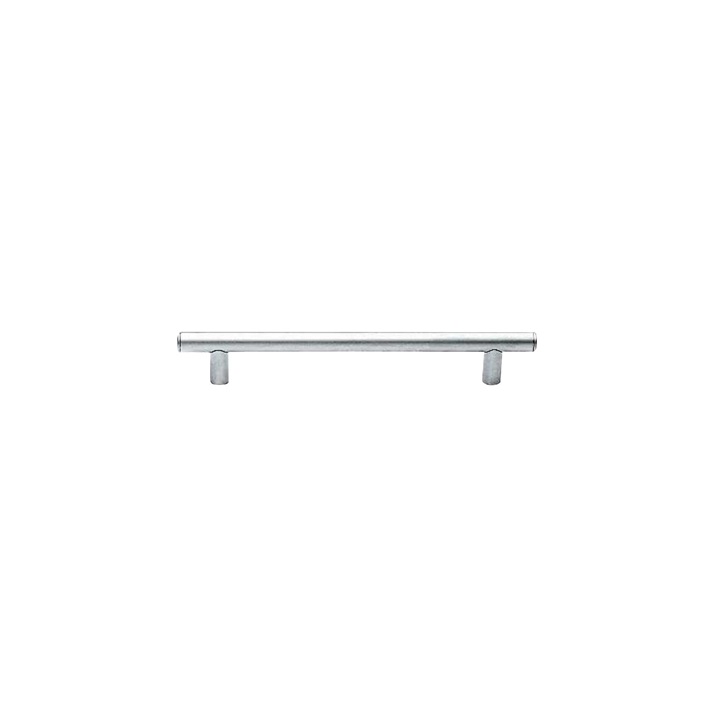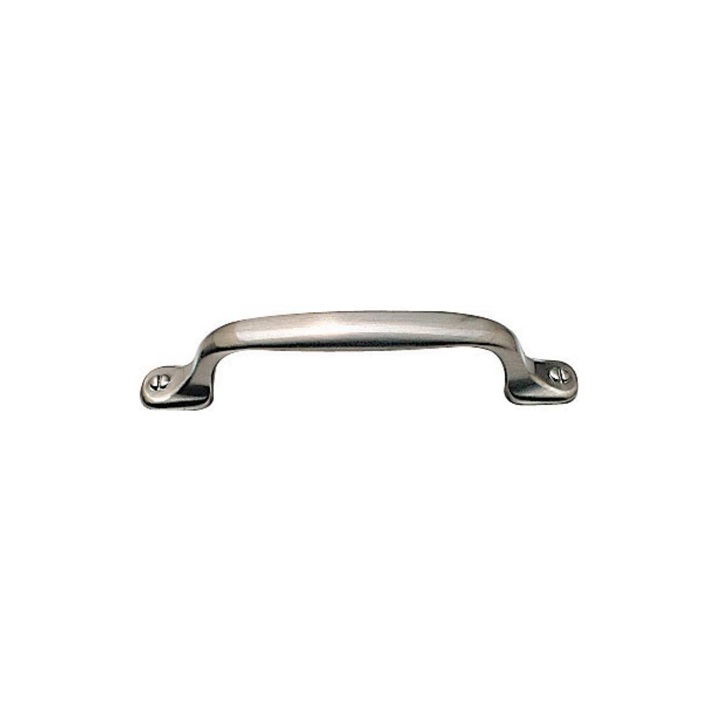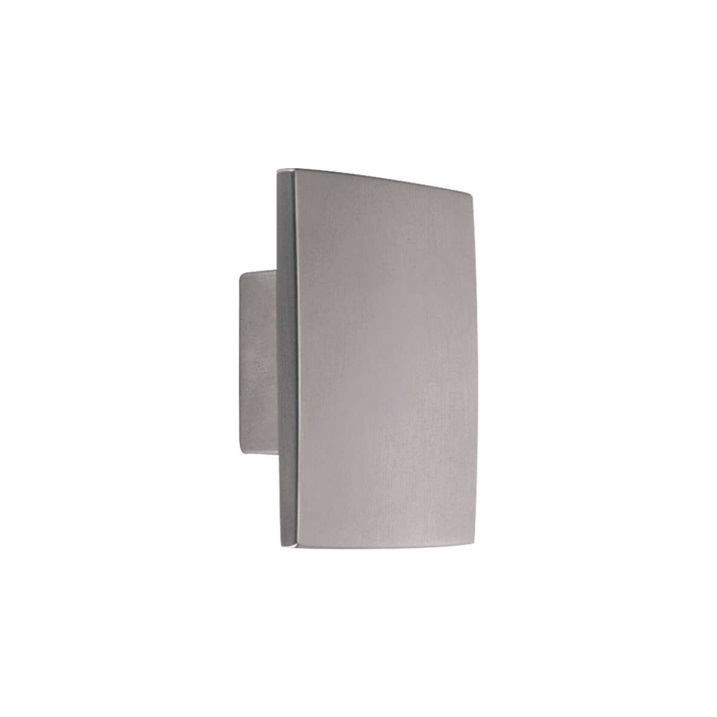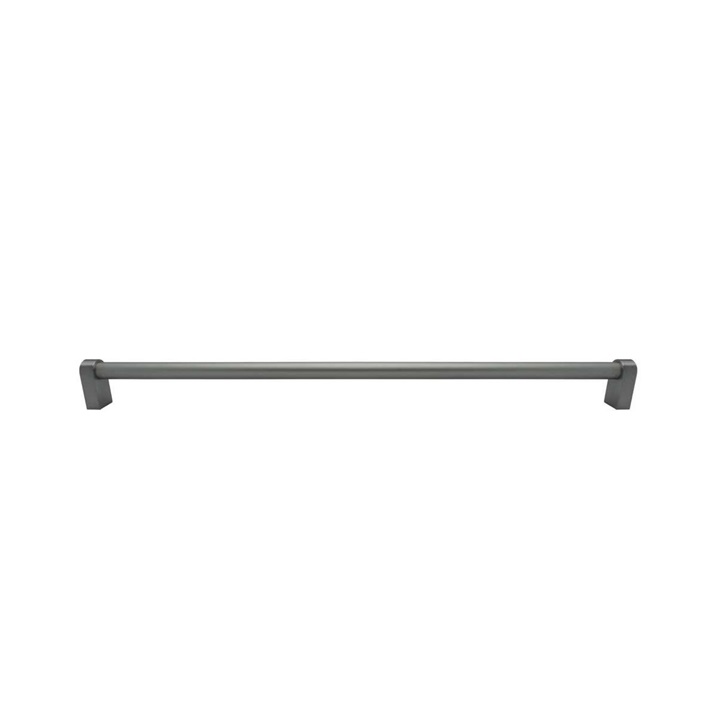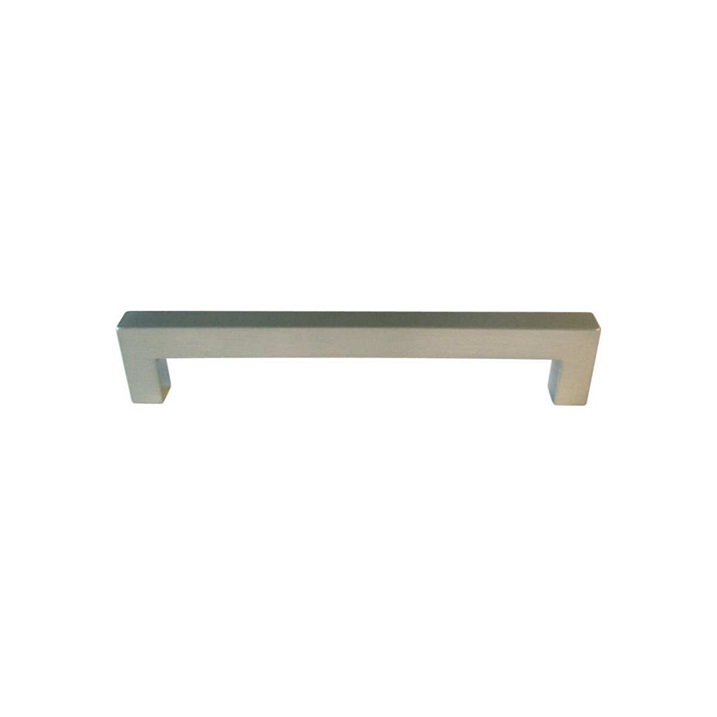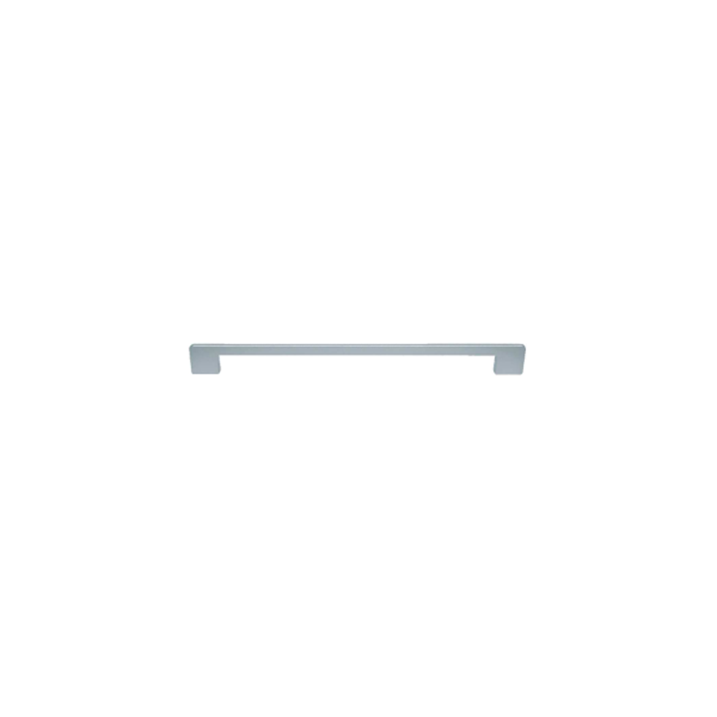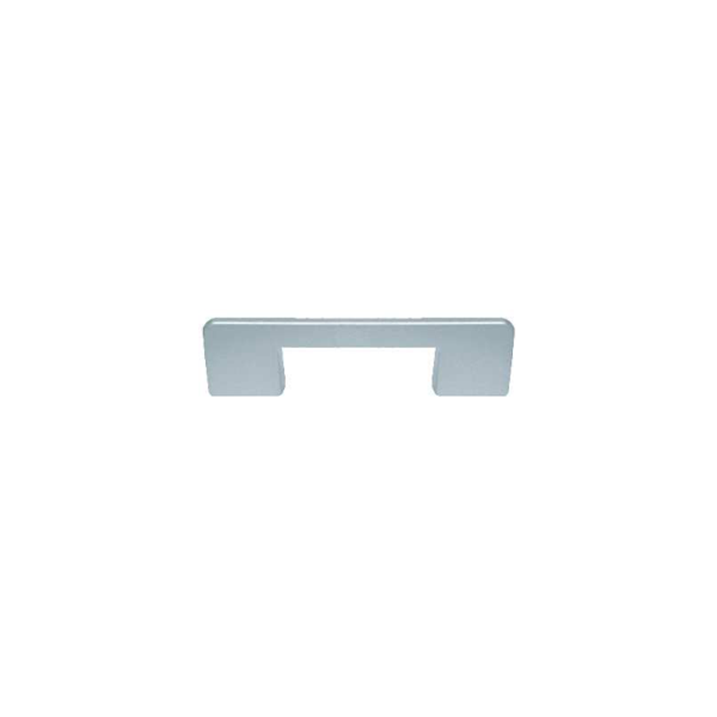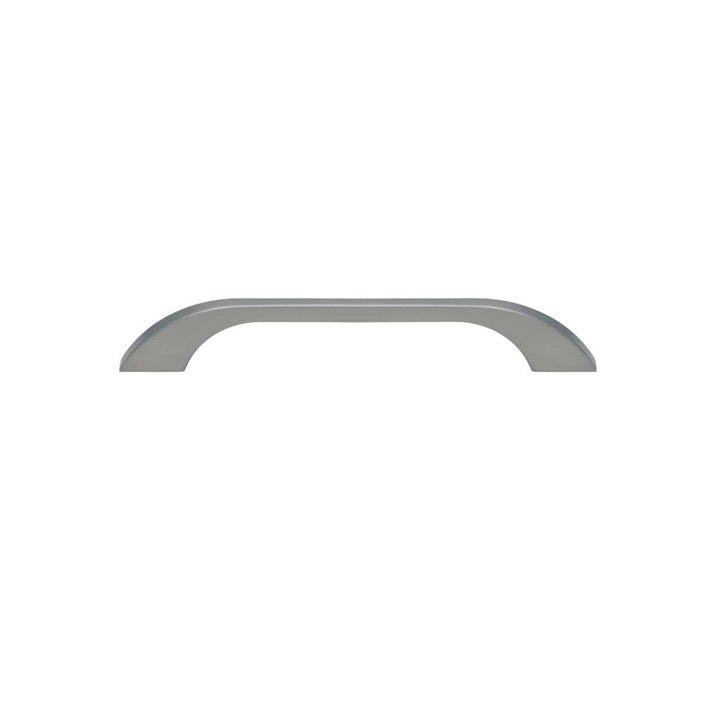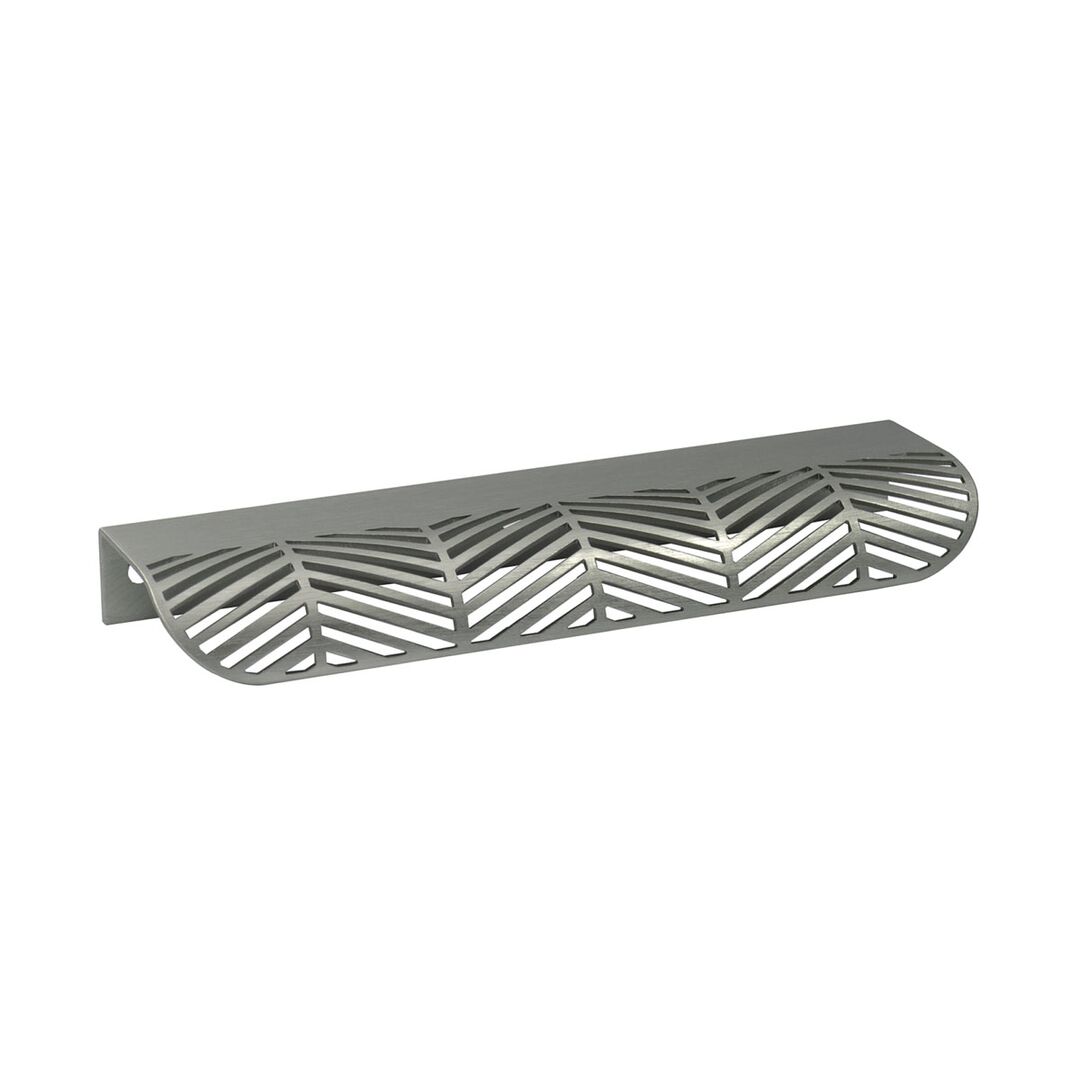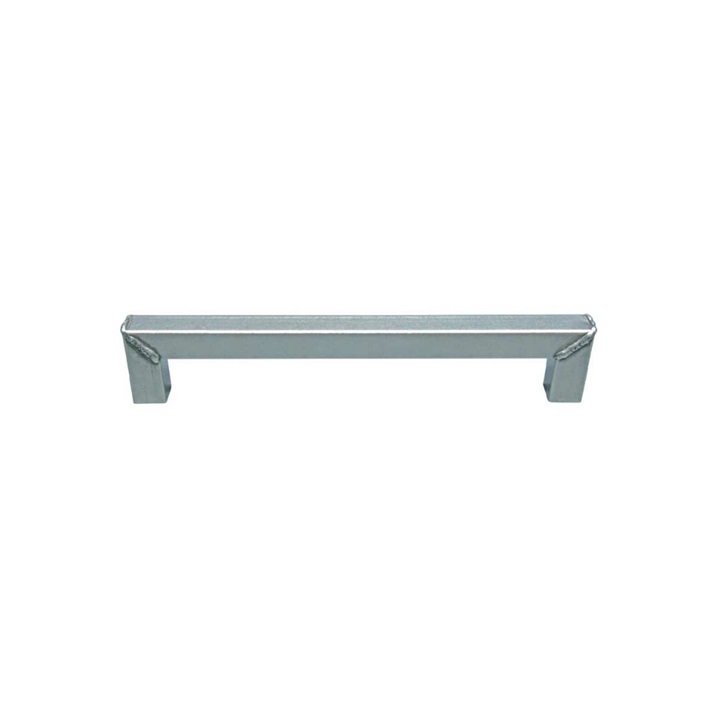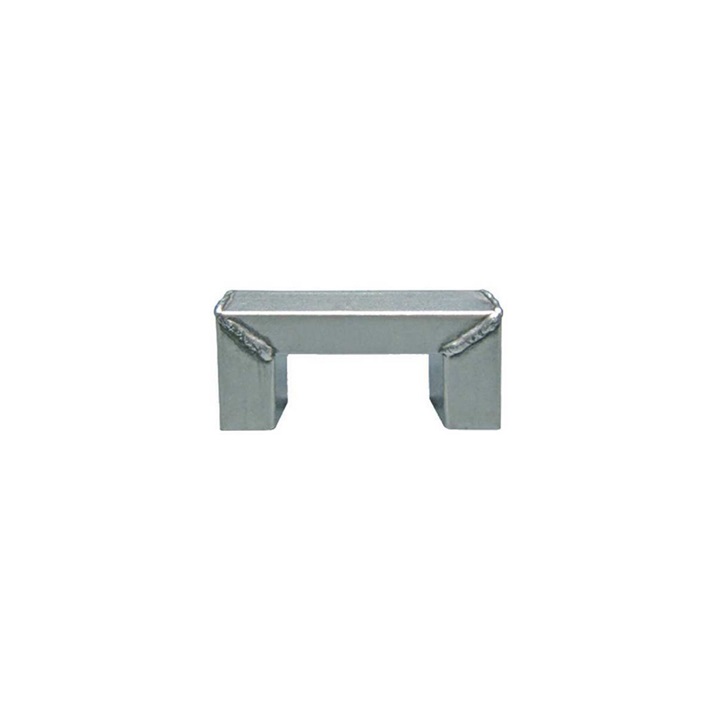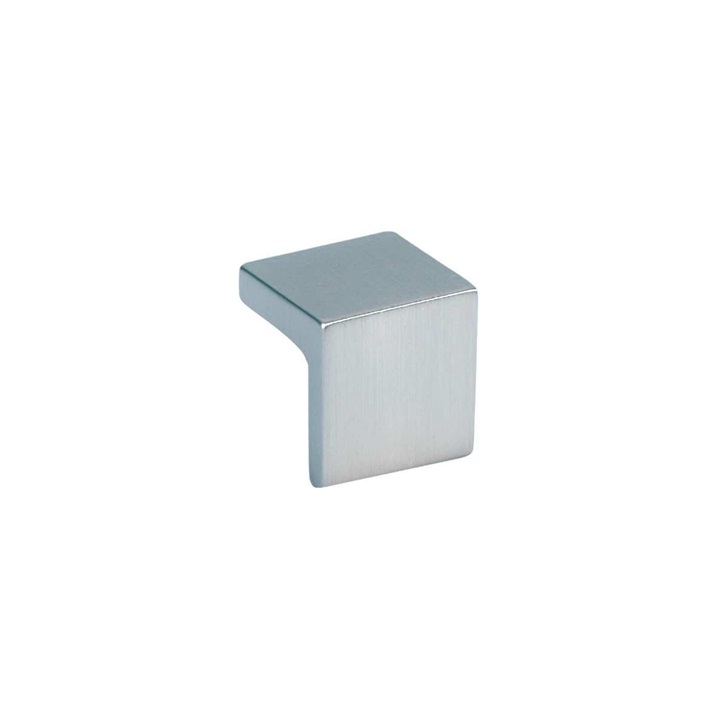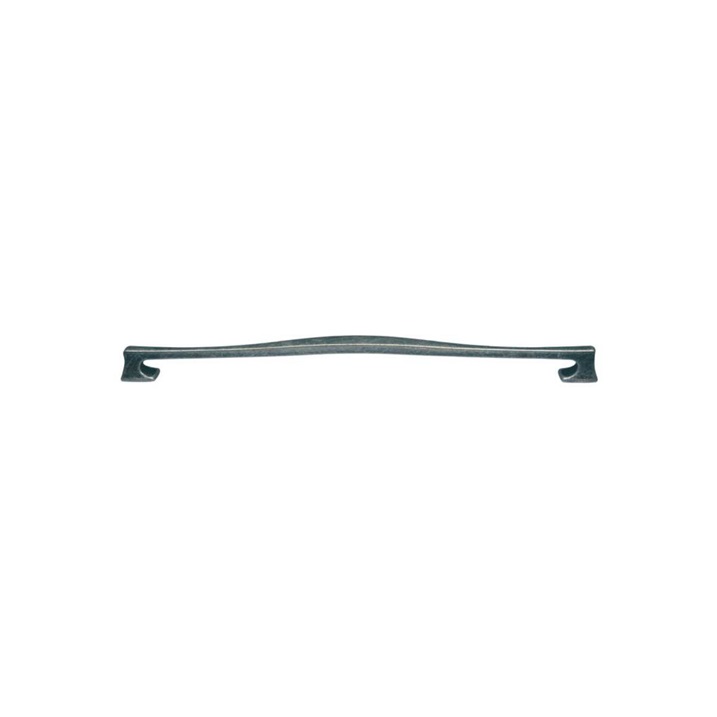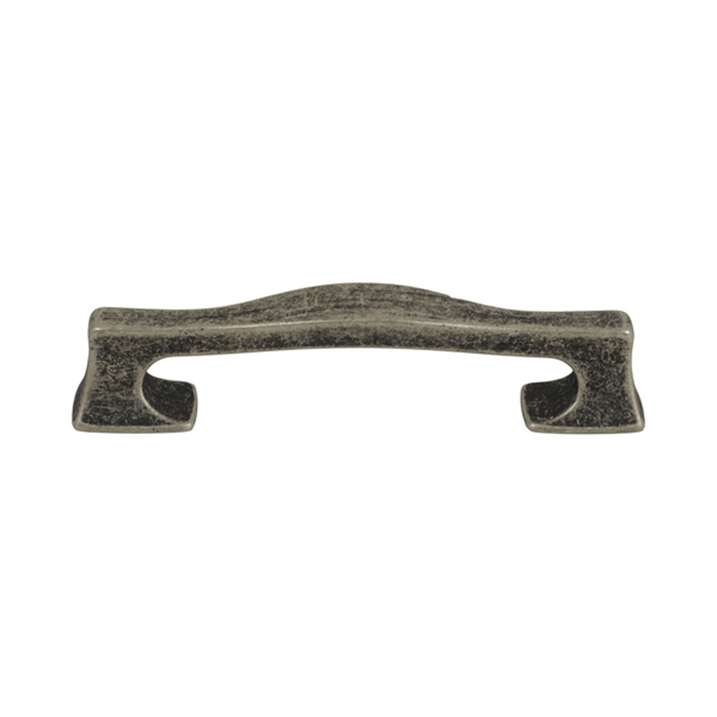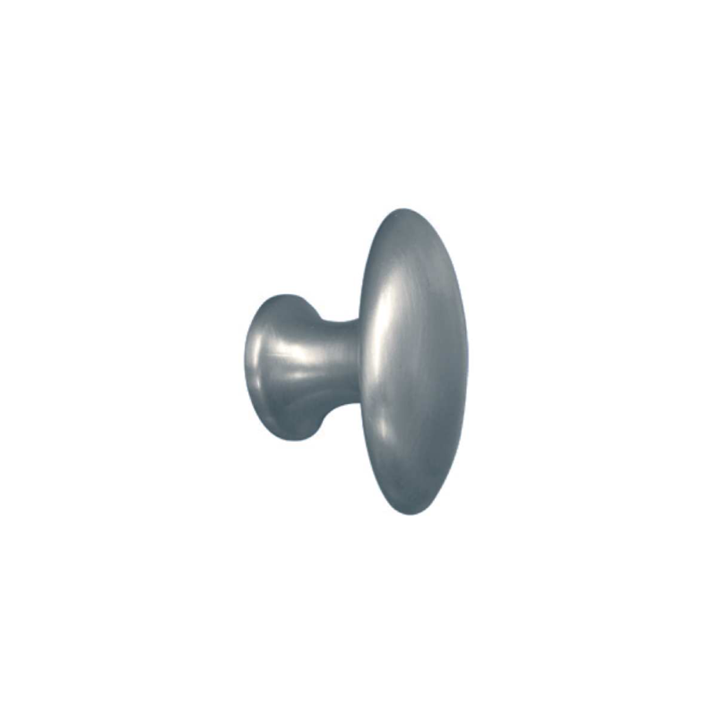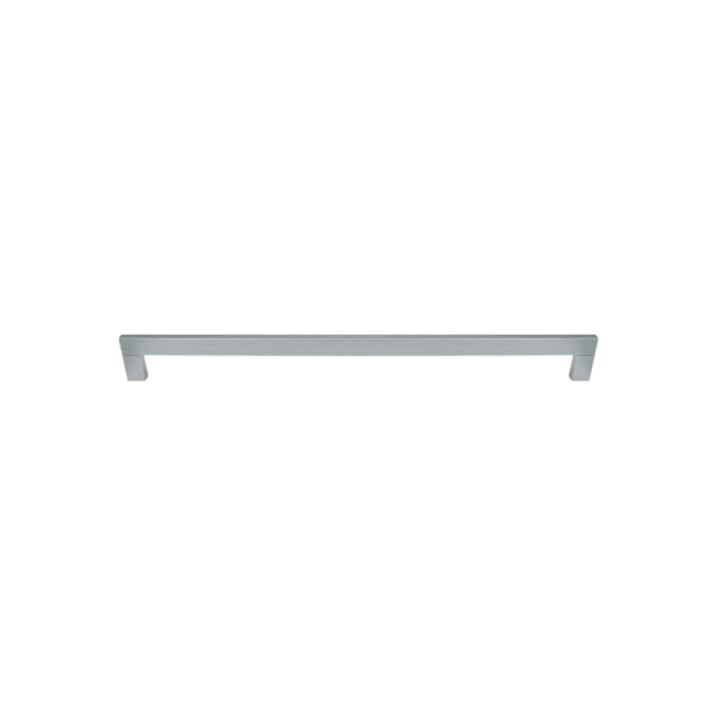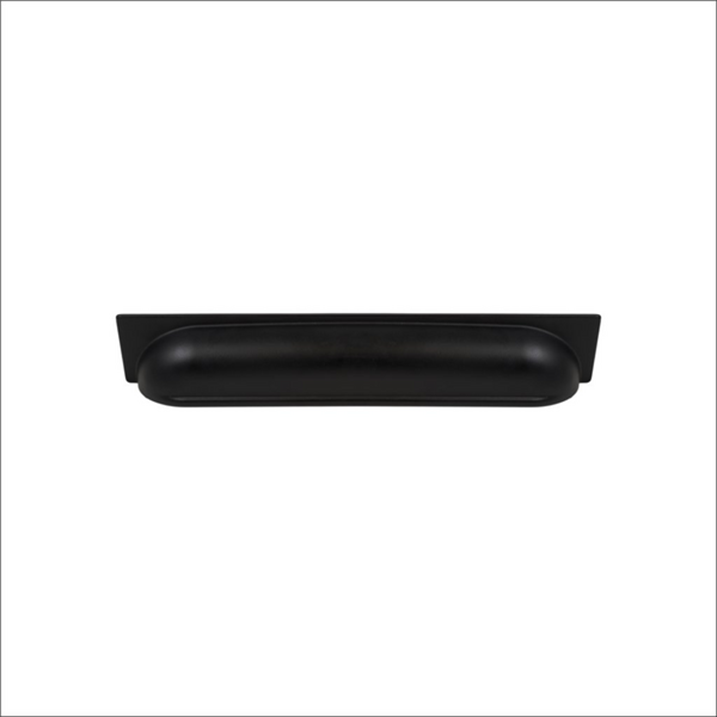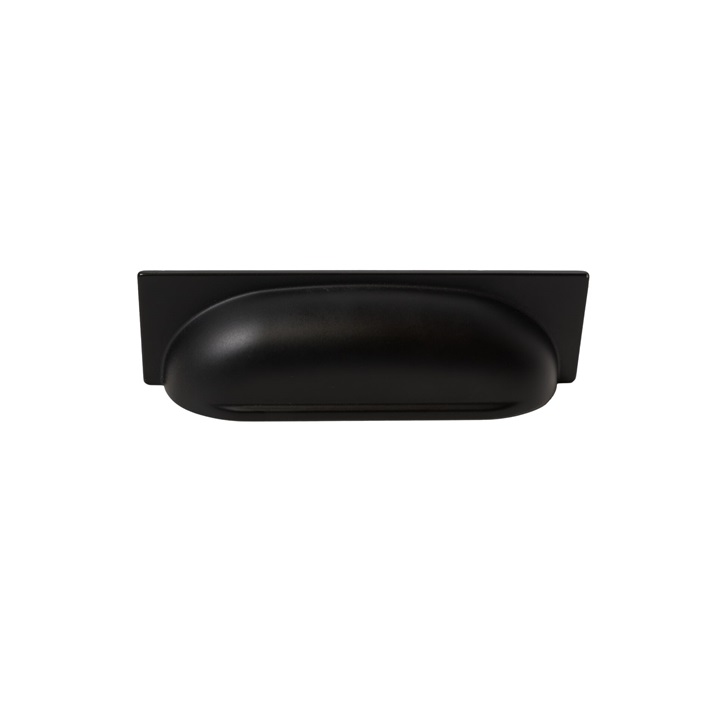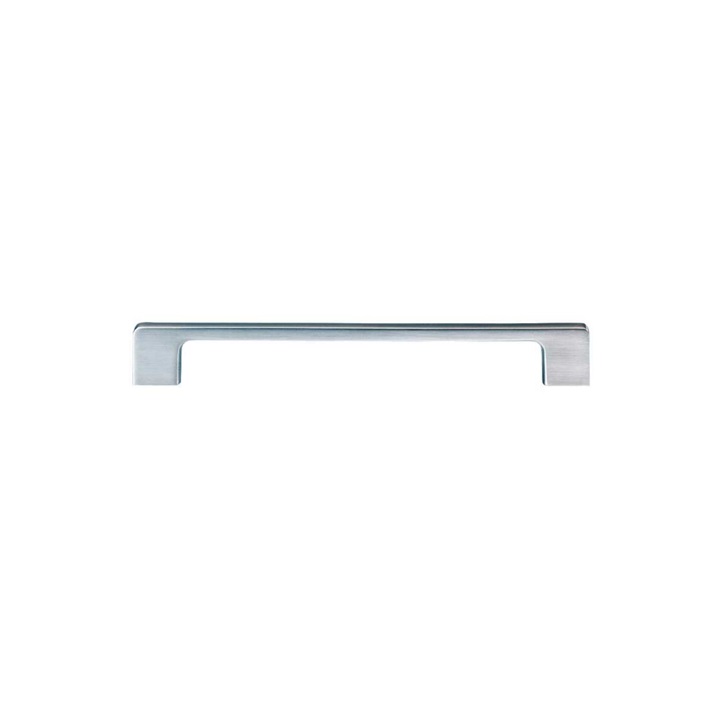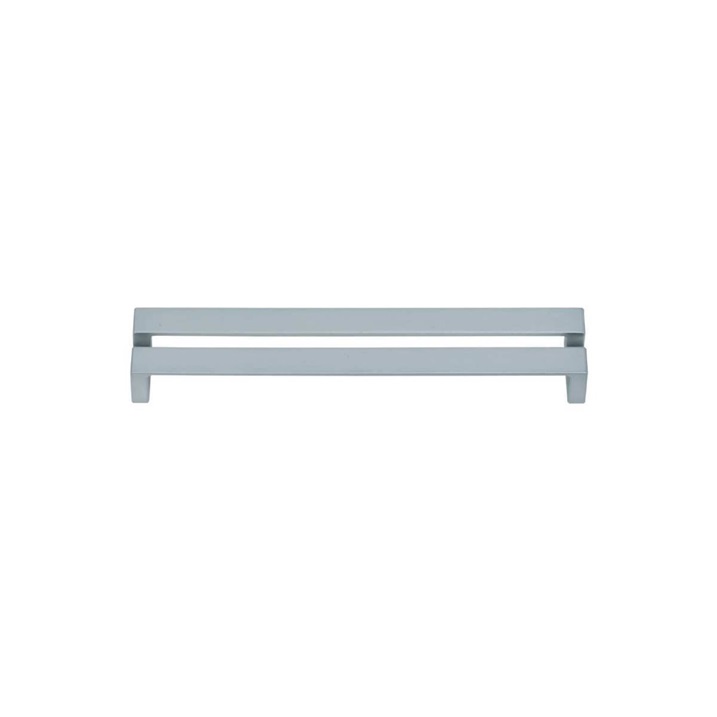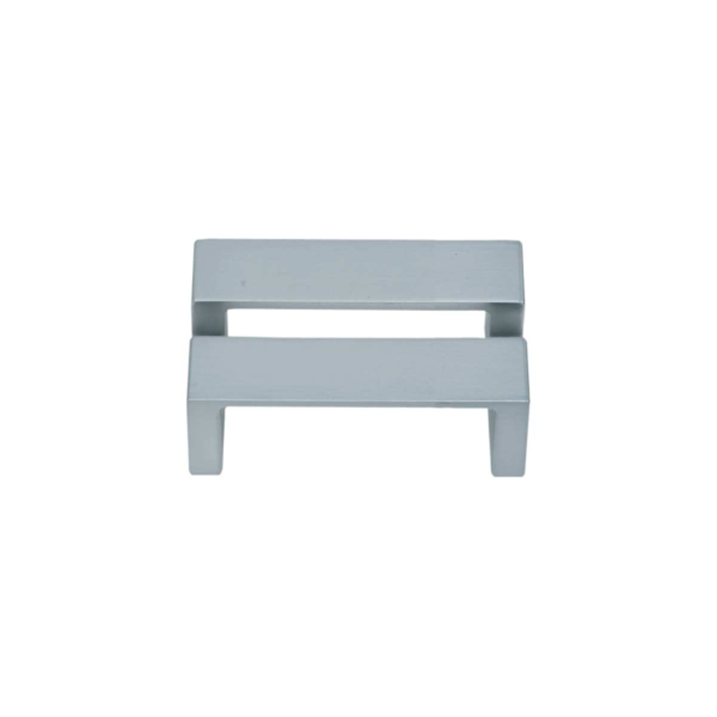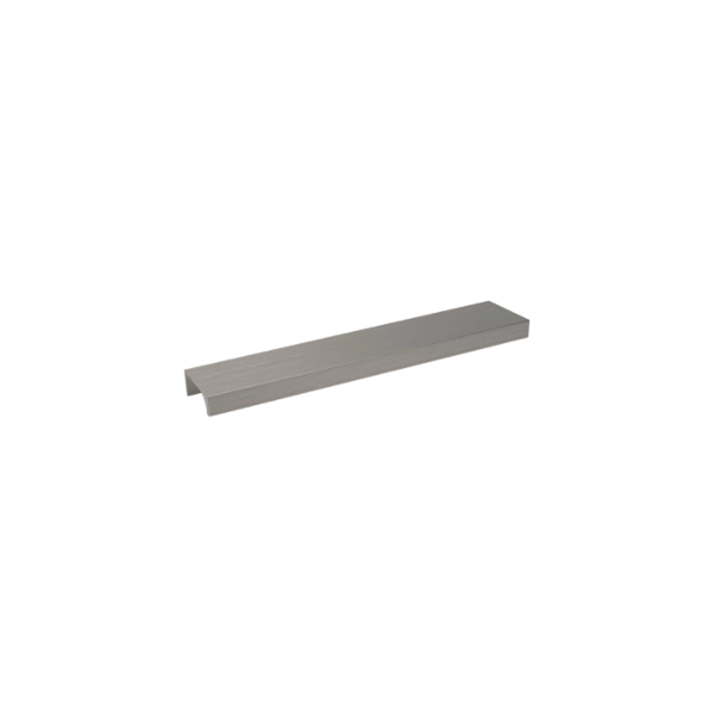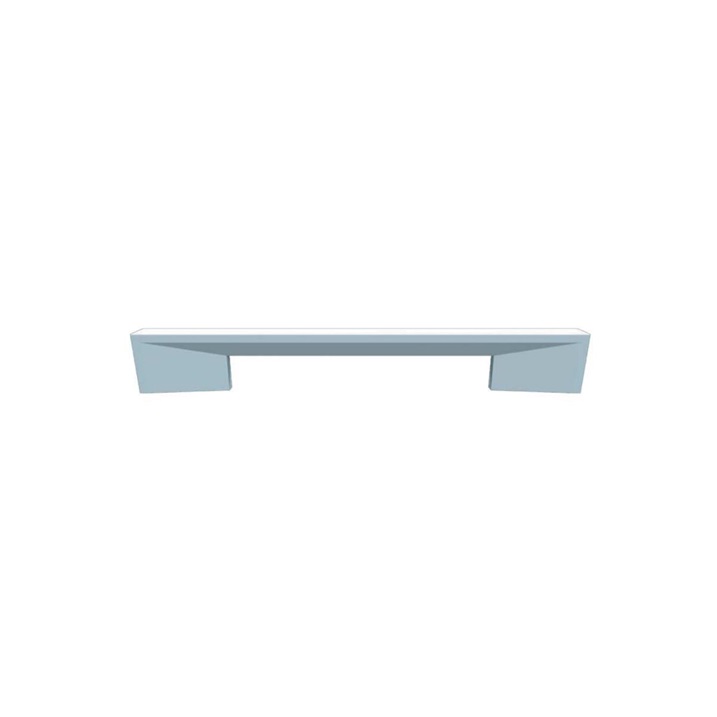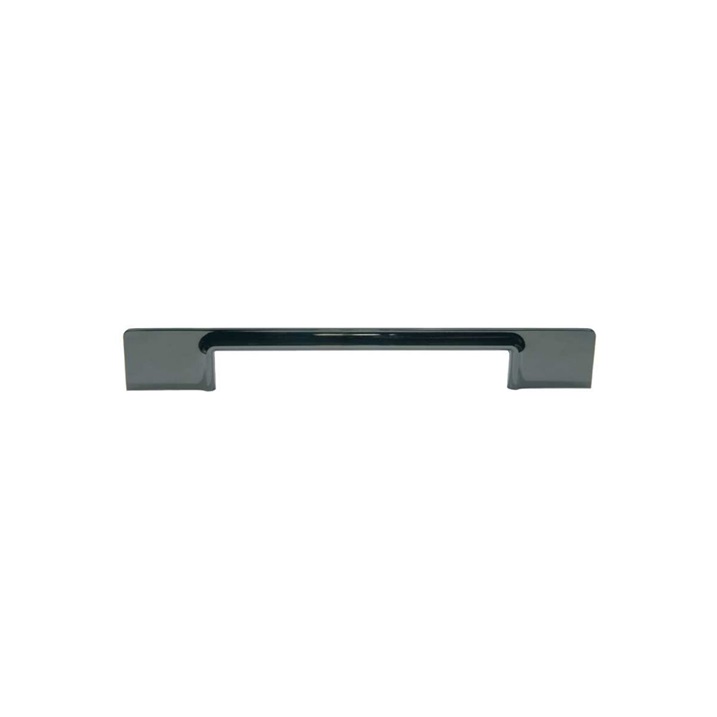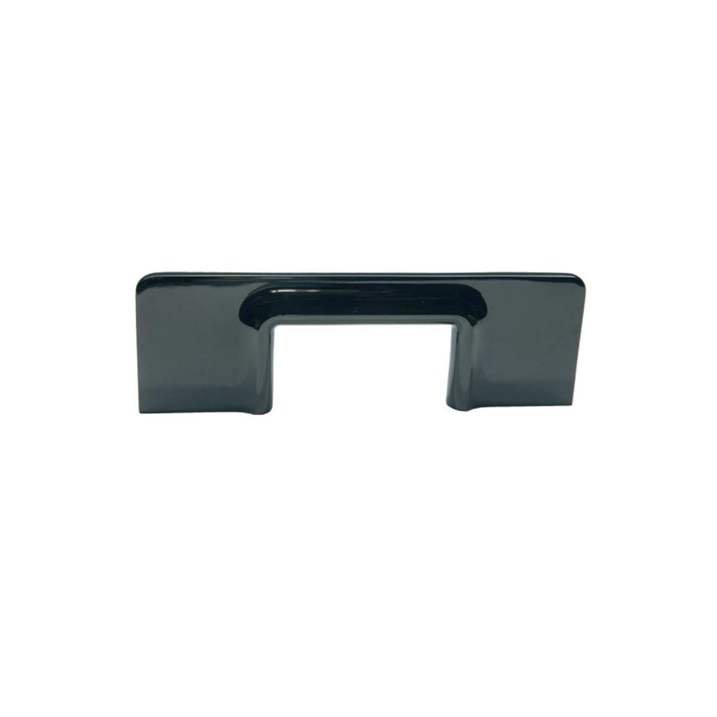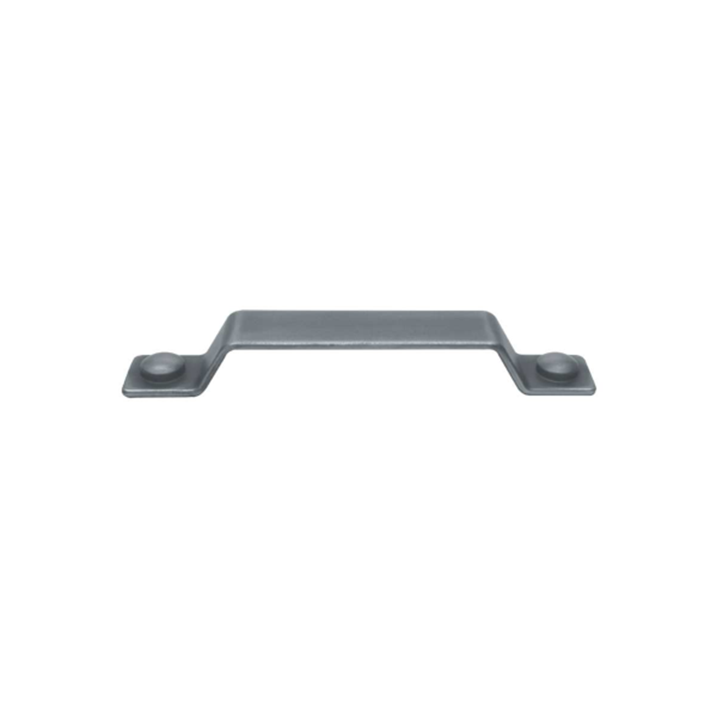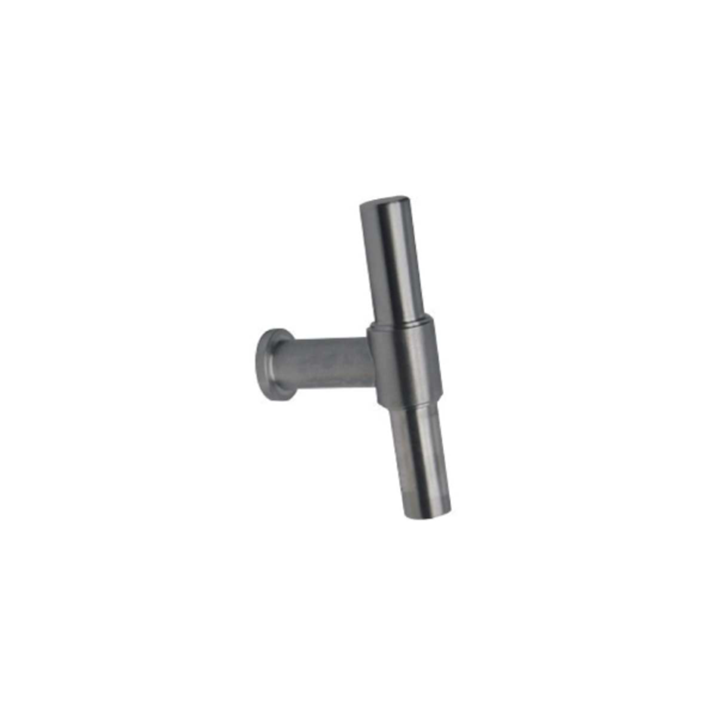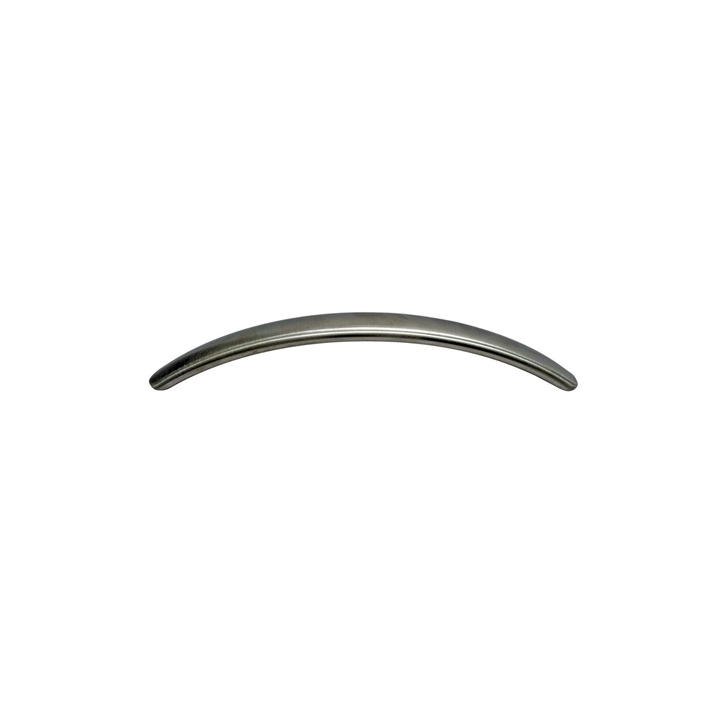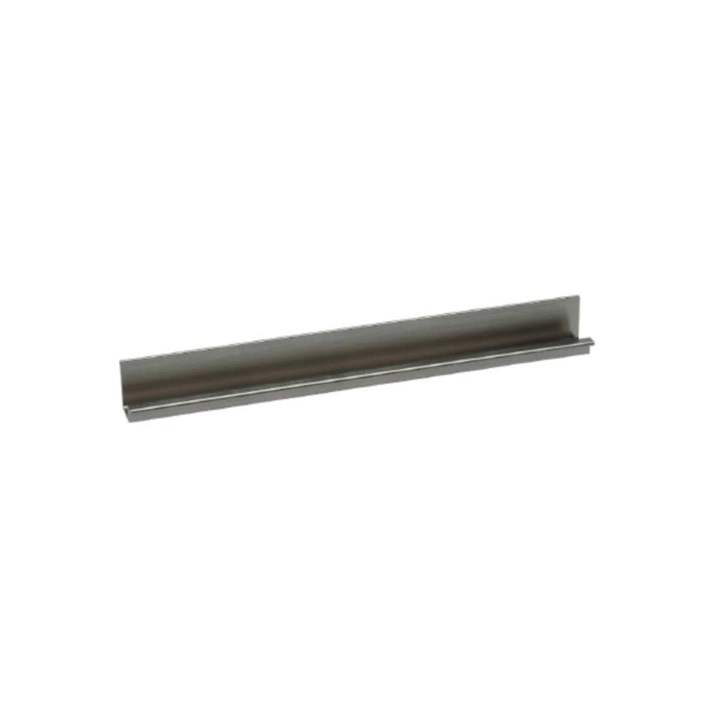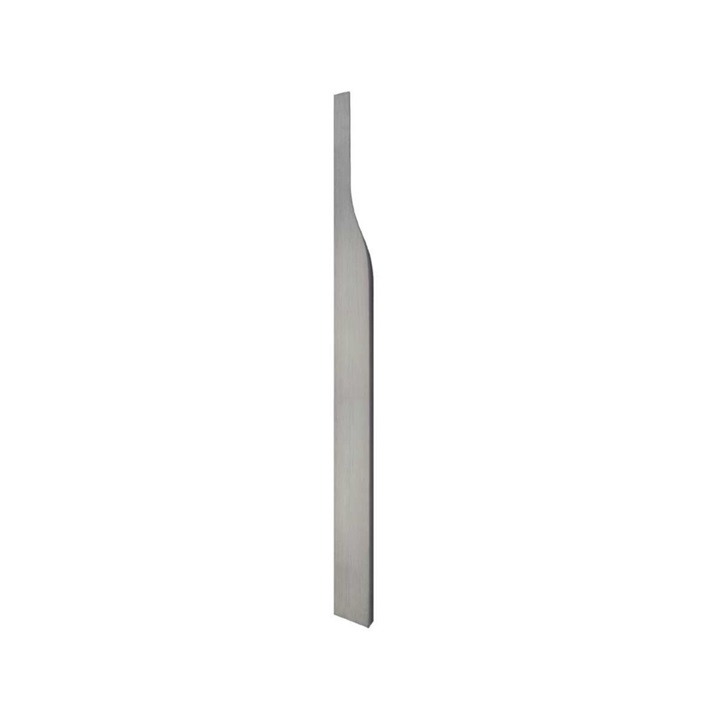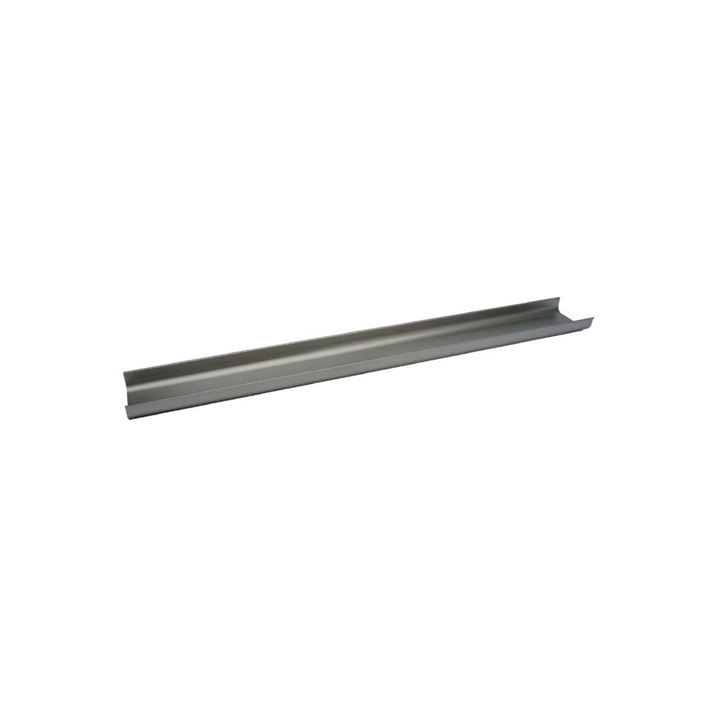 Eolis line
You have already seen handleless units. But what about made-to-measure units with personalised recesses in 26 micron colours? A discreet line emphasises the purity of your base unit or bookcase in the colour and position that you have specifically chosen. Your made-to-measure design!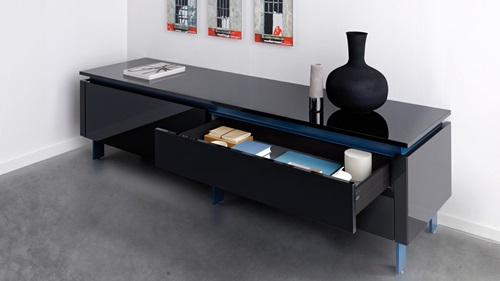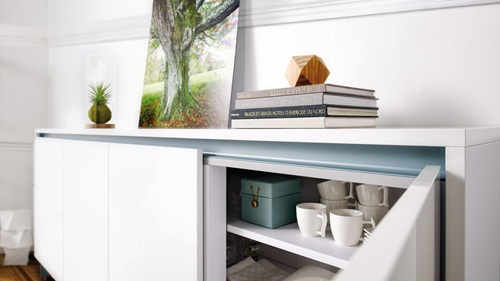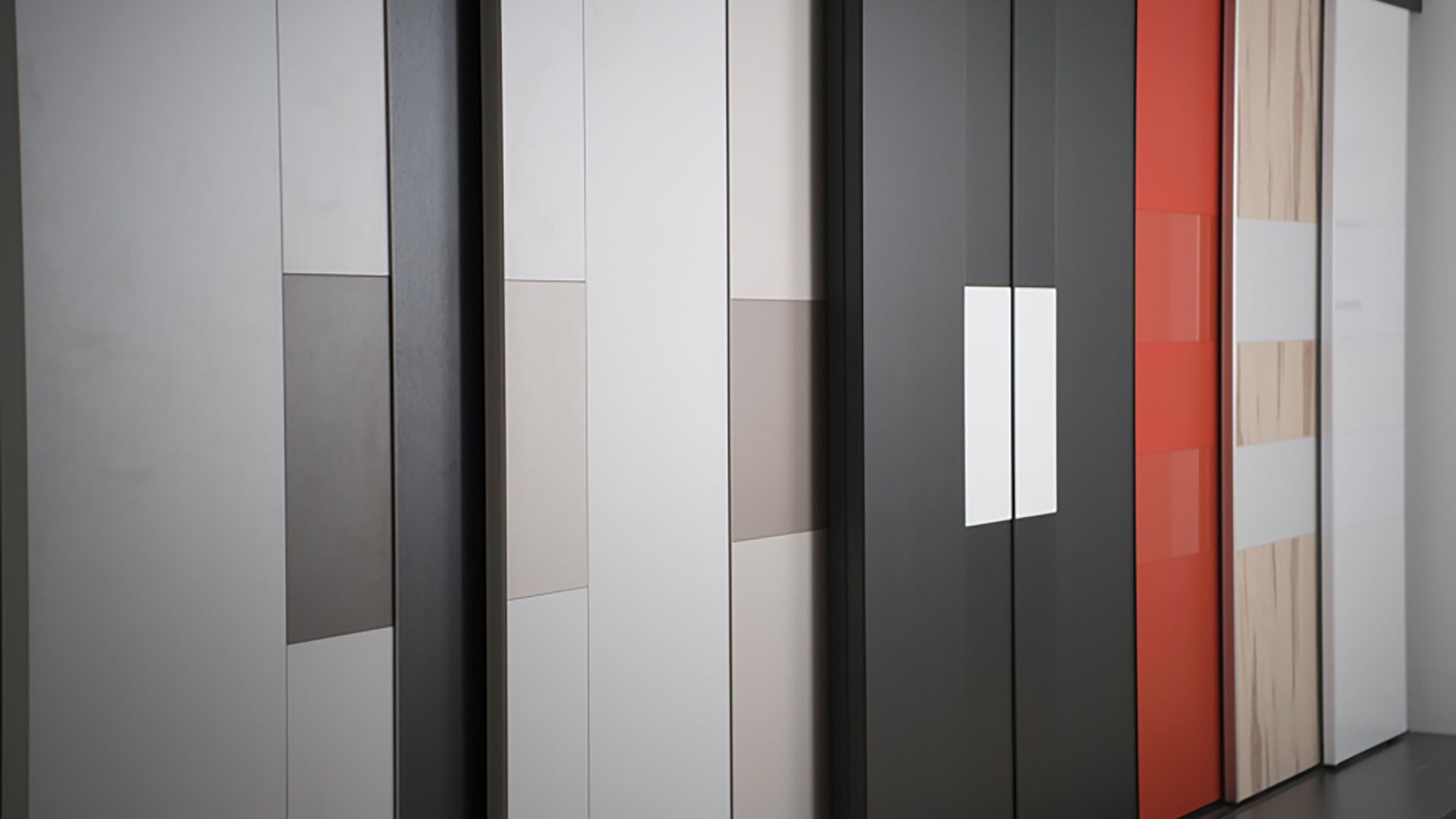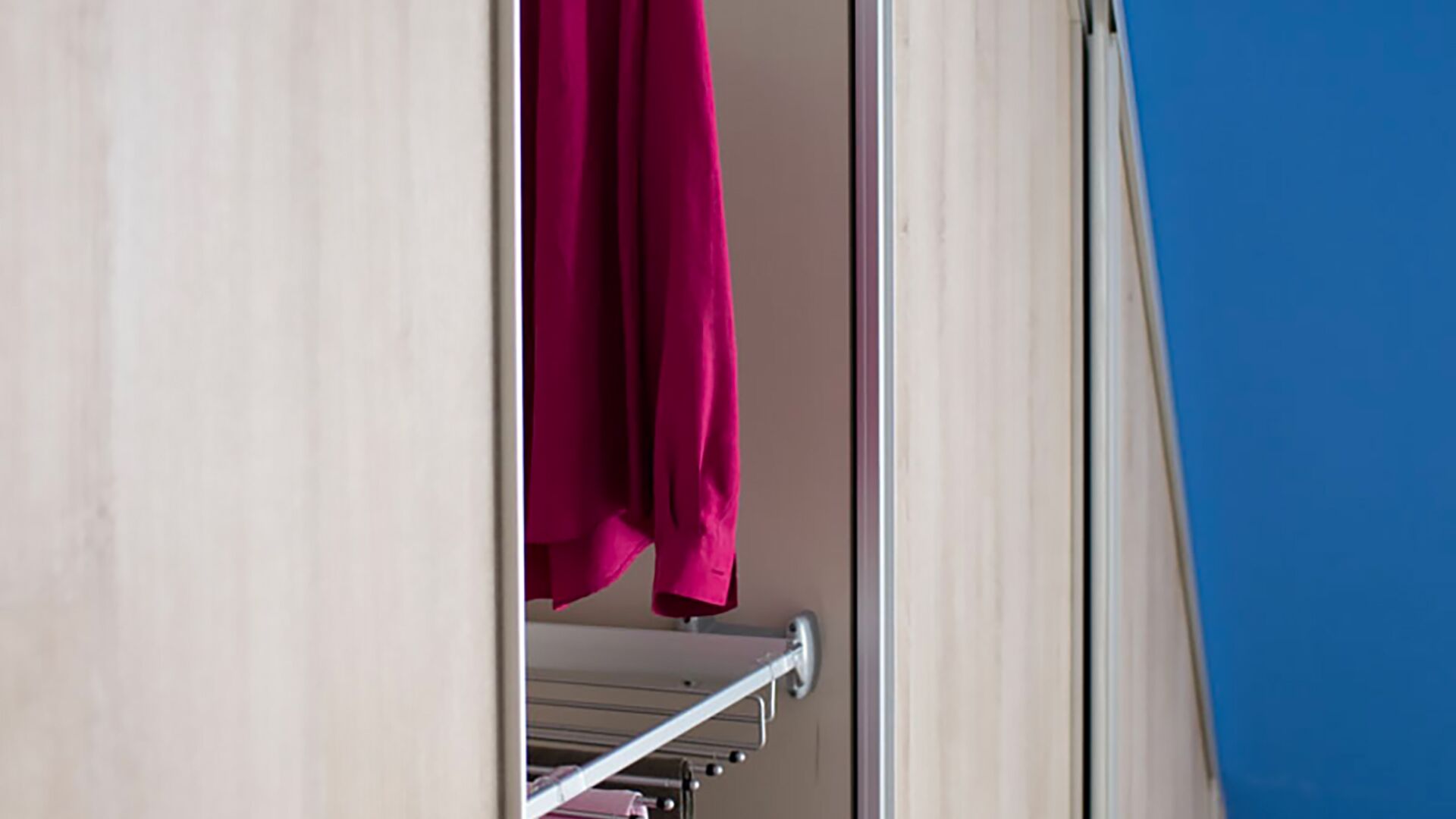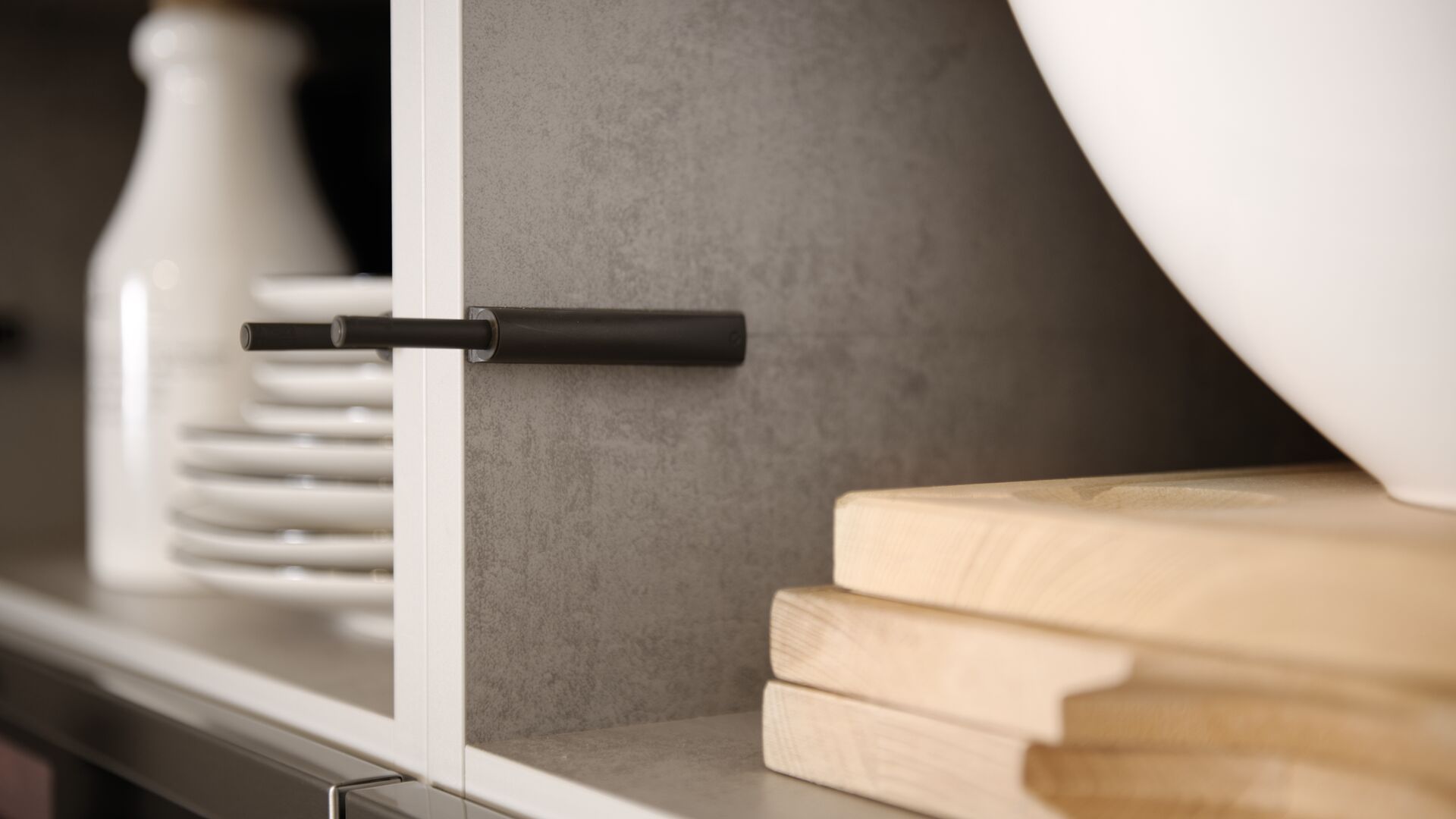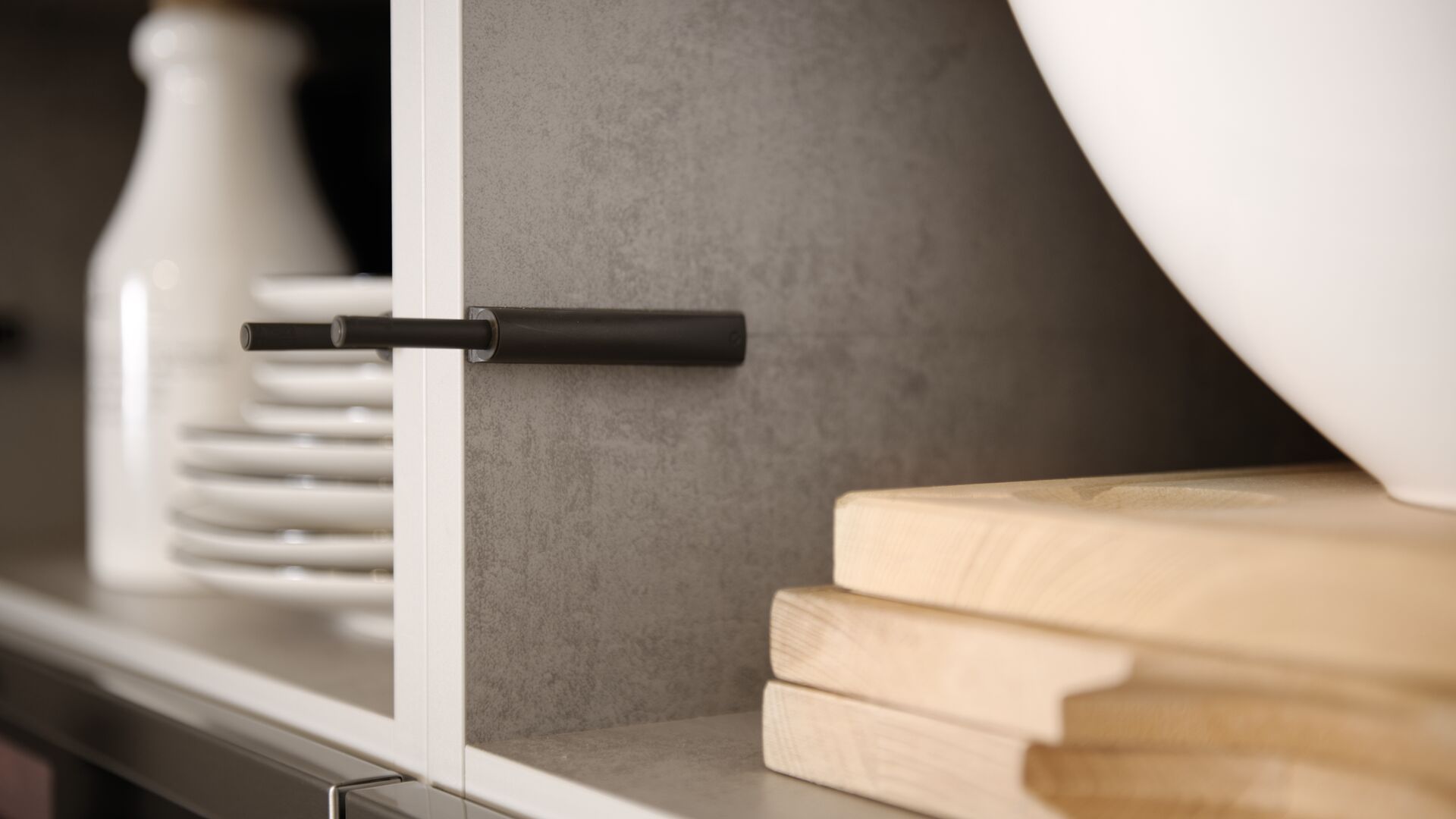 Not a handle in sight: opening with just a simple push, the minimalist fronts resemble sleek wall panels for a superbly refined look.