Privacy and data protection policy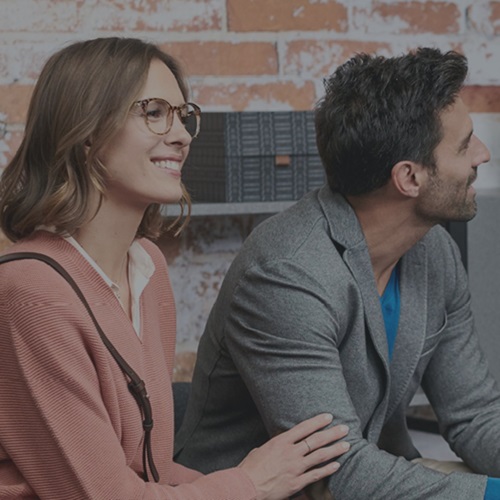 The website at http://www.home-design.schmidt (hereafter "the Site") is owned and operated by SCHMIDT GROUPE S.A.S. (Hereafter "SCHMIDT").

The purpose of this Data Protection Policy (hereafter the "Policy") is to inform you about how your personal information collected by SCHMIDT is processed and details all your rights in this regard and how to exercise them.

SCHMIDT is dedicated to protecting your privacy and personal data when browsing on the Site.

By using the Site, you accept the terms of this Policy. SCHMIDT is free to amend this Policy at any time. All such amendments will have immediate effect. Users are therefore asked to check the latest version available each time they visit the Site.


I. What is personal data?
The expression "personal data" refers to any information about you by which you can be directly or indirectly identified (e.g.: your names, address, telephone and fax numbers, email address, etc…).


II. How is personal data collected and protected?
1. Who collects and protects my personal data?
The data controller is SCHMIDT GROUPE SAS.
2. When does SCHMIDT collect my personal data?
• When I complete a contact form with my personal information or sign up for the newsletter

When you request an appointment, create a customer space, sign up for the newsletter or complete a contact or application form, we collect your personal information:

so we can respond to your requests (information requests, appointments, etc.),
so you can benefit fully from the functions of our site (creation of a customer space),
for surveys and analyses,
so we can send you advertising catalogues, newsletters, promotional and direct marketing material, if you request this.
Your information collected via the forms you complete is processed for SCHMIDT's purposes.

• When I call SCHMIDT Customer Services

When you call SCHMIDT Customer Services, we collect your personal data so we can respond to your requests.

We also inform you that your conversation may be recorded for quality assurance purposes.

Only authorised Customer Services staff and service providers and subcontractors acting in this capacity will have access to this recording.

You can object to this recording by informing your operator at the beginning of your call.

• Via cookies

We are also able to collect information about you and identifying you via cookies stored on your computer or device. To find out more about cookies, please refer to section IV.


3. What information is collected?
We only collect the data required to handle your requests. Collecting certain data is essential for us to meet your requirements. As a result, we may be unable to provide a particular service if you don't wish to provide the necessary personal data.


4. How information about you is used
The data we collect is used, as appropriate, to respond to your requests, create and manage an account on the Site, for surveys or analyses or promotional and marketing operations. This data can also be used to personalise your customer experience.


5. What is the lawful basis of processing?
We collect and process personal data on the basis of legitimate interest or the consent of the person concerned, as appropriate.


6. Who are the recipients of the data collected?
The information collected is transferred to the parties required to handle your requests. More specifically, the recipients are SCHMIDT and its service providers and subcontractors involved in providing the service requested and Schmidt dealers when necessary.


7. Who is responsible for hosting the data collected?
Personal data collected is stored on servers hosted in the European Union only.


8. How long is my data kept for?
SCHMIDT will retain information provided for the period of time required to fulfil the purpose for which it was collected, plus the time required for SCHMIDT to fulfil its legal obligations or a time permitted by law. Data collected for the purposes of creating and managing an account is kept until the account is deleted or de-activated. Beyond this, such data is archived, with restricted access, for a period of 3 years. The data collected to respond to your questions, claims, requests or applications is kept for the period of time required to process or respond to your questions, claims, requests or applications, plus the applicable statutory limitation period. Data collected for the purposes of prospecting is kept for the period of time during which the person concerned interacts with the Site or receives the newsletter they have signed up for, plus a period of 3 years.


9. What are my rights?
You have a right of access, rectification, erasure or portability relating to data held about you according to the provisions of Regulation (EU) 2016/679 of 27 April 2016 and the French Informatique et Libertés act no. 78-17 of 6 January 1978 as amended. You also have the option to object to the processing of your data for legitimate reasons or request a restriction of processing. If you wish to exercise your rights or update your data, you can do so:

- Either by visiting the Site and completing the form on the following page: https://www.home-design.schmidt/en-gb/contact

- Or by writing to the following postal address:

SCHMIDT GROUPE
5 rue Clémenceau
68660 LIEPVRE

If you make a request to delete your data, we can however store it in our archives for the period of time required to fulfil our legal, accounting and tax obligations and, in particular, to prevent any unlawful activities after the closure of your Account (use of your old account by a third party for example).

There is also a link to unsubscribe from the newsletter on each email you receive from SCHMIDT.


III. What is a geolocation service?
When you use a computer, tablet, smartphone or other device to access the Sites and use some of our services, we may collect data about your physical location, with your consent. This is called geolocation.

We use this service to give you real-time information about your nearest SCHMIDT store. We have to obtain your consent to use this process. This information is held for the duration of your visit to the Site and is used solely to provide the most relevant information. When you leave the Site, we don't store this data.


IV. How are cookies managed?
1. What is a "cookie"?
When using the Site, browsing information may be recorded in text files called "cookies" stored on your device.

Cookies cover all trackers placed on your hard drive when you visit a website. They are used to collect specific browsing information to enhance your user experience next time you visit a website. Information contained in such cookies can only be read or modified by the issuer.


2. Why does SCHMIDT use cookies?
Cookies enhance your user experience by recording specific information about your browsing activities. Cookies are installed when browsing the Site.

The cookies used by SCHMIDT enable you to easily access your personal space through login details or information provided subsequently and remember specific information you provided in a form completed on the Site.

SCHMIDT uses the following cookies on the site:

Functional cookies
Functionality cookies (A/B testing cookies)
Analytical cookies (Google Analytics)
Audience measurement and statistics cookies (Realytics analytical cookies)
Functional cookies are used to remember the information you provided in a form completed on the Site (signing up or accessing your account for example).

Functionality cookies are used to test alternatives versions of the Site or modify it dynamically. They also allow us to personalise the content we show consumers based on their browsing history.

Analytical cookies allow us to improve our Site by creating statistics (number of visits, duration of visit, time spent…).

Audience measurement and statistics cookies are exempt from consent according to the CNIL and used to measure the performance of digital advertisers' TV campaigns. Audience measurement and statistics cookies do not collect any personal or sensitive data and can be disabled on the Realytics opt-out page.


3. What are my rights regarding the installation of cookies?
You can manage cookies in your browser settings (in your browser menu). Note that the procedure differs according to the browser used and must be carried out on each device used.

So you can decide to accept or refuse cookies being installed when browsing on the Site and your initial choice can be changed at any time.

To clear Google Analytics cookies, visit the following page: https://tools.google.com/dlpage/gaoptout?hl=fr.

• If I accept cookies

The installation of certain cookies is subject to your agreement. Such cookies can only be stored on your hard drive after obtaining your consent. Only the issuer can access them and modify them.

• If I refuse cookies

If you refuse to allow the installation of consent-based cookies on your hard drive, certain browsing functions may be affected.

We therefore decline any liability if you refuse to allow the cookies required for satisfactory browsing and the Site fails to function at an optimal level .


4. Changes of your cookies preferences
You can change your cookies preferences by clicking here
V. What is the link between the Site and the social media platforms I use?
When you're connected to social media and browsing the Site at the same time, a connection is established between the social media servers and the Site's servers.

The content of the Site can be shared through social media platforms (Facebook, Pinterest, Youtube, Instagram, Twitter…).

If you don't want social media platforms collecting your information through the Site, you need to disconnect from such platforms before visiting the Site.

For more details about the protection and confidentiality of your personal information, please check the data protection policies of the social media platforms used.


VI. And what about blogs? How do I use them?
SCHMIDT offers its customers a blog at the following address: blog.home-design.schmidt (hereafter the "Blog").

Here you can contribute to various discussion themes we propose, by posting comments. Comments may contain personal data which will be collected and processed by SCHMIDT, as data controller, in order to administer the Blog. Such data will be kept for the duration of the comments appearing on the Blog.

You are therefore informed that you can, at all times, ask for any comments you have posted to be removed. In this case, the personal data included in the comment will cease to be processed.

A moderator may remove any contribution that does not relate to the theme of the discussion featured or the editorial line of the site or is unlawful.

The Blog must only be used in accordance with its purpose. The posting of any inappropriate, insulting, defamatory or pornographic content is prohibited. In the event of misuse, the person posting the message, photo and/or video is solely liable.


VII. What security is there when I'm browsing on the internet?
We implement all necessary security measures for the collection and processing of your personal data.


1. Fraudulent use
We recommend you protect your password and do not share it with anyone. We also inform you that none of our employees will ask you to reveal your password.

Emails received from SCHMIDT, links and passwords must never be shared with third parties to avoid any risk of identity theft.

If you notice any fraudulent use of your personal data or if you receive an email from SCHMIDT that seems fraudulent, please inform us immediately by completing the form on the following page: https://www.home-design.schmidt/en-gb/contact-us

However, you are solely responsible for the security of your own system. SCHMIDT cannot be held liable for your data being collected by other operators when browsing the internet.

We recommend you have up-to-date virus protection on your computer, install a firewall and monitor access to your home network for more security.

You use the Site at your own risk and in accordance with the applicable legislation. Under no circumstances can the publisher of the Site be held liable for direct or indirect damages, particularly property damage, loss of data or programmes or financial loss, resulting from access to or use of the Site or all associated sites. No guarantees whatsoever are made in relation to the content of the Site.


2. The content of the Site
All prices indicated on the Site are indicative only based on market trends. In accordance with applicable legislation, each retailer is free to set its own prices.

The Site includes information provided by external companies or hypertext links to other sites that have not been developed by SCHMIDT. The content available on the Site is provided for information only. The existence on the Site of a link to another site does not represent an endorsement of this third party site or its content. You are responsible for using this information with discernment and a critical mind. SCHMIDT cannot be held liable for information, opinions and recommendations made by third parties.


VIII. Intellectual property
1. SCHMIDT's intellectual property right
SCHMIDT exclusively owns all the intellectual property rights relating to the structure and content of the Site, for the entire world.

Thus, all brands, logos, images, photographs, videos, information and texts are owned exclusively by SCHMIDT. Therefore, unless this is previously and expressly authorised by SCHMIDT or strictly for private use, you are not permitted to reproduce, communicate and/or use, modify, copy, translate, copy, sell, publish, exploit or distribute in a digital or any other format or media, known now or hereafter, such elements found on the Site.

In the event of a breach of such mandatory obligations, you and all parties responsible are liable for the criminal and civil penalties stipulated by law, particularly articles L335-2 et seq and L716-9 et seq of the French intellectual property code.

Legal notice relating to personal data collection forms
Your personal information collected through data collection forms (appointment request, contact form, creation of a personal space, catalogue request and signing up for the newsletter) is processed for the following purposes:

To respond to your questions and requests,
To create and manage your personal space on the site,
To send newsletters, catalogues (in PDF format), offers and promotions, at your request,
For surveys and analyses
This data is intended for SCHMIDT GROUPE SAS, the data controller, and may be shared with subcontractors and service providers and, where applicable, with SCHMIDT dealers, for the above purposes.

You have a right of access, rectification, erasure and portability of your data and the right to object to or restrict the processing of your data and withdraw your consent, under the conditions and limits stipulated by the regulations.

To exercise these rights, write to us at the following postal address:
SCHMIDT GROUPE – 5 rue Clémenceau – 68660 LIEPVRE
or via the form on this link: Contact