SCHMIDT is committed to your satisfaction
Because your project is unique, we will be here to help you every step of the way – from precision planning right through to custom installation – to guarantee you complete satisfaction. What is more, with Schmidt you benefit from reliable guarantees and services that form the basis of a long-lasting relationship, built on trust and confidence.
From advice till delivery and on to after-sales services, you benefit from total peace of mind, from the moment you choose Schmidt. Professional advice, ongoing support, affordable prices, services and guarantees. With Schmidt, you benefit from all of these advantages. They're free, they're for everyone and they're designed to last.
1. A single contact point
From the design to the commissioning of your kitchen, bathroom or interior solutions.

2. A free, detailed estimate of your project
Including the taking of measurements at your home (if required).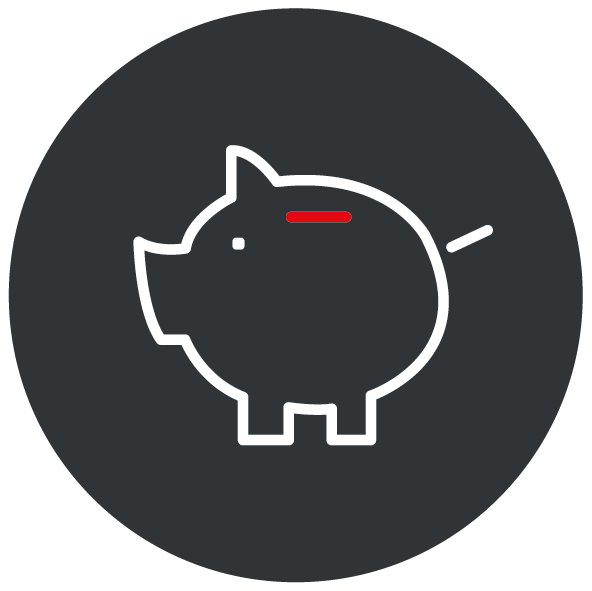 3. Transparent pricing
Every element of the contract detailed.

4. Up to 5 years warranty
For appliances: parts and labour.

5. Free 10-years warranty
For furnitures: parts, labour and travel.

6. Free 25-year warranty
For drawers, pull-out elements and hinges.

7. Guaranteed delivery and complete installation
In every case.

8. Guaranteed cleanliness
Removal of packaging material and cleaning of your kitchen.

9. Satisfaction
Measured by a survey.
3,500 trained professionals at your service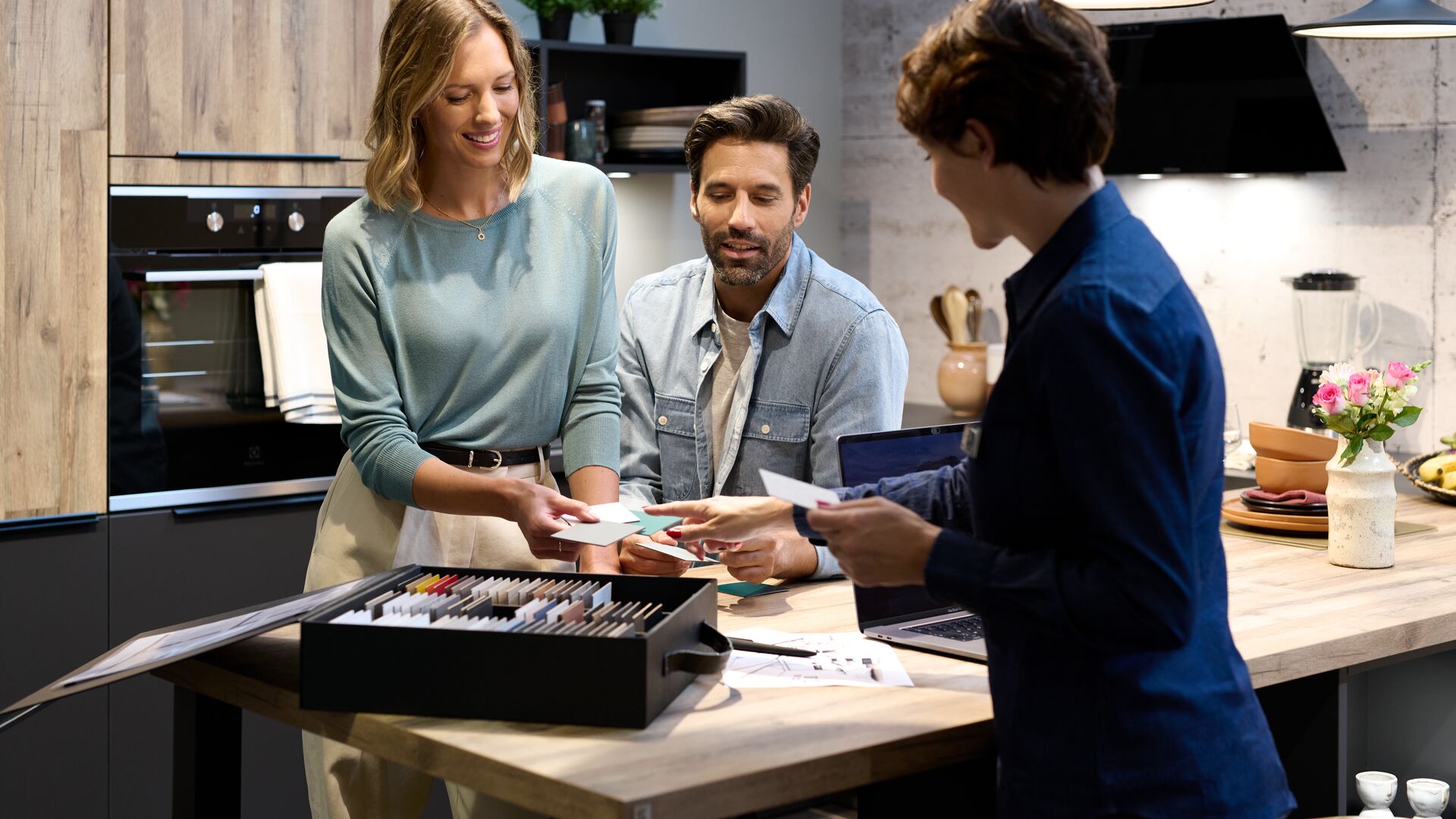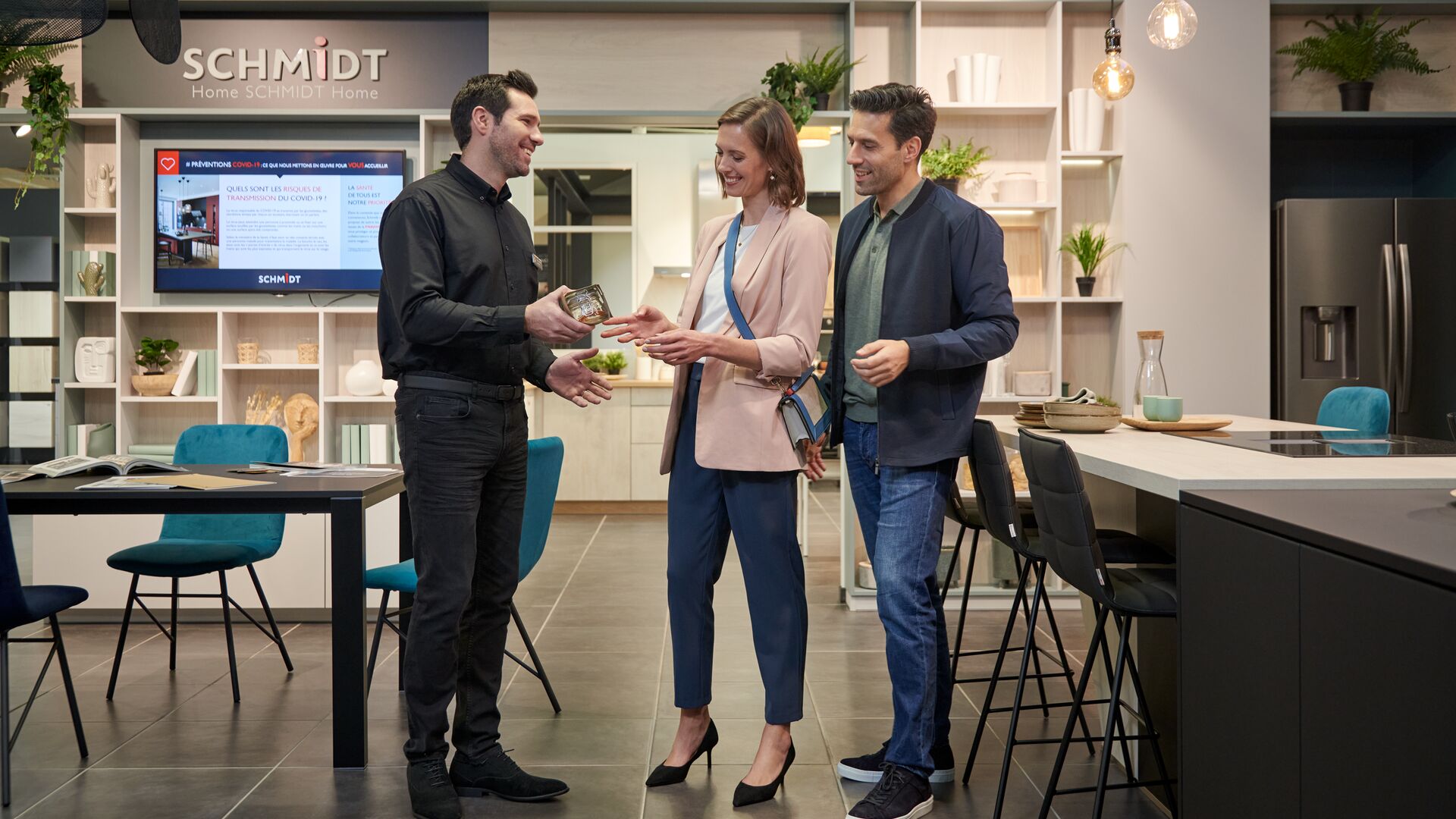 Your confidence in us is well-placed. The 1,500 designer / sales assistants and 2,000 skilled fitters in our worldwide network, receive regular training at our Sélestat site in France. They are genuine experts, which gives you the added security of knowing that you will benefit from top-quality assistance and reliable services to make your project an absolute success.
Meet your interior design specialist
and receive a free quote for your project