Kitchen tables collection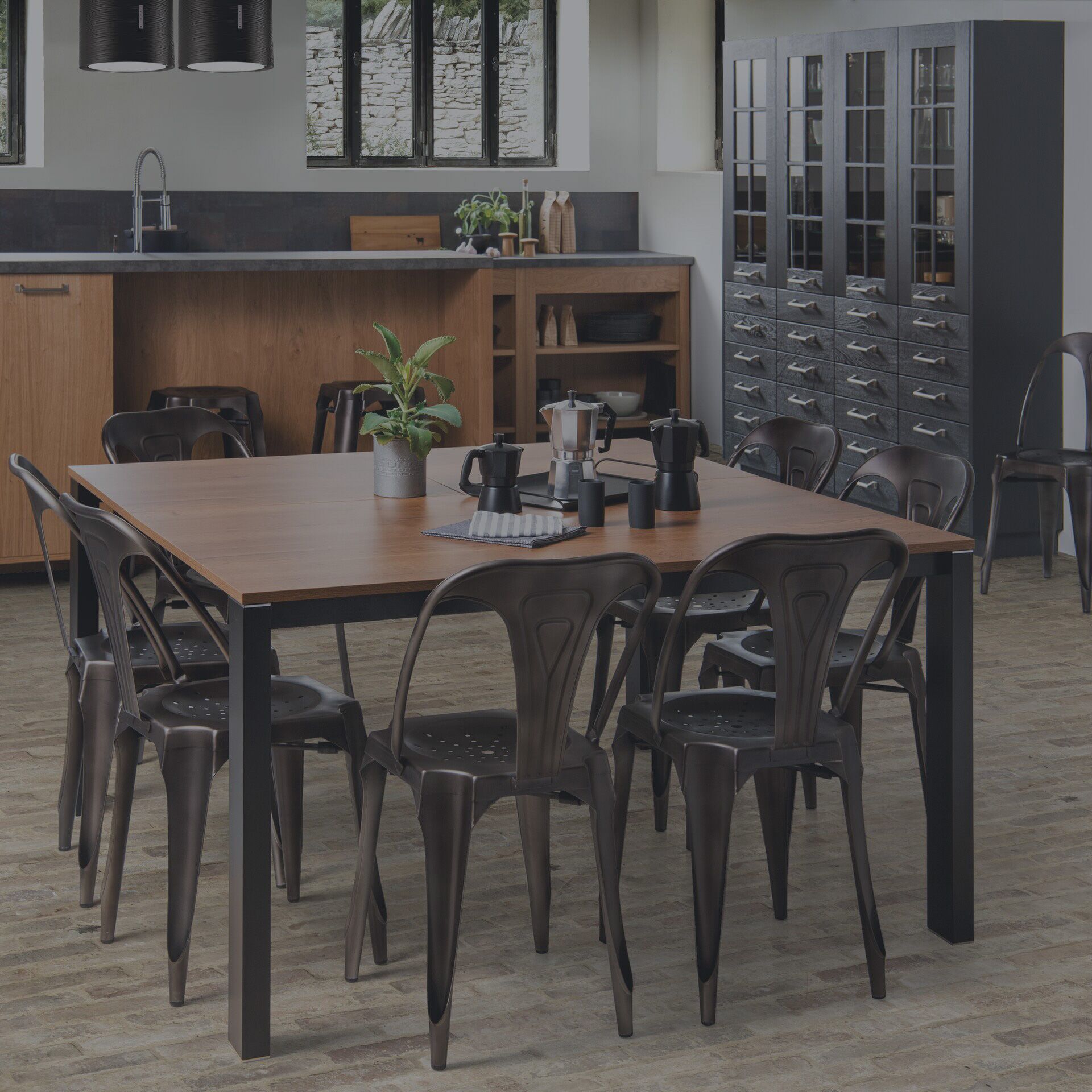 Bearing in mind how kitchens have become an important area for socialising, dining tables play a key role. Whether a designer kitchen table, a bar table or a high kitchen table, the whole family will enjoy taking a seat and getting comfortable for a quick bite, a family dinner or an afternoon snack. Since we offer bespoke solutions in all our product categories, you can design your table in your very own dimensions and finishes. The central kitchen island is ideal for confined spaces and can even be used as a makeshift table, just like the extended worktop once you have finished prepping your culinary creations.
In terms of styles, the vintage table with its hidden extension leaves for welcoming any unexpected guests is available in natural wood or coloured finishes. The bar table is reminiscent of the counter found in a contemporary pub, whereas the Scandinavian high table and the designer wooden table feature a stained top supported by matching or aluminium legs. No matter how high your chosen table is, you can browse through the SCHMIDT catalogue and find the perfect kitchen chair to suit your every need and desire.
---
Our other categories:
All the Schmidt tables
Dining room tables